"Lamakaan was to be a Hyderabadi drawing room, jahaan mehfil yunhi jam jaati thi [where gatherings were spontaneous]" - Elahe Hiptoola, cofounder, Lamakaan

"We put a couple of chairs and tables with artwork and told the patrons, 'If you like it, you can buy it' - Prshant Lahoti, owner, The Gallery Café
Though space is hard to come by in India's crammed cities, a motley bunch of people are making room for art, culture and more through unconventional setups. Take, for instance, the founders of Chaupal in Mumbai, who wanted to revive the concept of meeting and talking about anything and everything under the sun.
"Chaupal typically means a village square and no invitation is needed here. People gravitate here naturally," says Atul Tiwari, well-known Hindi writer and actor who has written screenplays for films like Mission Kashmir and Dasavatharam. "Hum log faltu mein milte the [we used to meet for no particular reason] because the geography allowed it." By hum log, he means the cofounders of Chaupal—all eminent personalities—singer and theatre director Shekhar Sen, poet Ashok Bindal, film director Chandraprakash Dwivedi, and actors Ashok Banthia and Rajendra Gupta.
The six men would meet twice a month at Gupta's house—a dilapidated cottage in Aram Nagar in Andheri that was built during World War II. The first official Chaupal meeting took place on June 26, 1997, and the topic of discussion was Sanskrit poet Kalidasa. "While the focus was Kalidasa, we wanted it to be participatory," says Tiwari. "Gupta wanted to read and enact; Sen wanted to sing in Sanskrit; I wanted to read the Urdu translation of Kalidasa; and Dwivedi wanted to talk about the aspects of Kalidasa. This way four different genres came about."
With 20 mats, a few steel containers for water and tea, three microphones and two speakers, Chaupal meetings are now held once a month—a Sunday—between 4pm to 8pm. The venue changes with the season, especially during monsoon. Now they are mostly held at Bhavan's College, where students, too, participate in the Chaupal. Once it was held at Tiwari's flat; hours were devoted to the life and philosophy of Mahatma Gandhi. Actors Naseeruddin Shah and Atul Kulkarni were part of this discussion.
Gandhi's great-grandson Tushar Gandhi recounted a personal anecdote at the Chaupal: When Arun Gandhi, Tushar's father, was a little boy, he wanted a new pencil. But Gandhiji insisted that he use the old one till its last bit of lead. Arun claimed he had lost the pencil in the prayer hall. Gandhi ordered everyone to look for it, and when it was found, he explained to Arun how a pencil was made.
While Chaupal has become a platform where thoughts take shape and form, Atta Galatta in Bengaluru brings books alive. Started by Lalitha Lakshmi and Subodh Sankar on April 1, 2012, Atta Galatta is home to more than 10,000 books in Indian languages and English books of Indian authors.
Thanks to the way Atta Galatta is designed, book lovers can enjoy books in every possible way, be it reading, hearing, seeing or enacting. It holds poetry readings, plays, movie screenings, dances and workshops.
With a little cafe and a small performance space, the place gets a mixed audience, from college students to serious theatre-goers and families on weekends. New artistes, therefore, do not have to worry about audience turnout as it usually is a full house. "We are a non-judgmental platform. We have created Atta Galatta so that it provides opportunities uniformly to people," says Kriti, events manager of Atta Galatta.
Just as green lungs help cities breathe, so do cultural spaces. And the lack of both these concepts in Hyderabad is what struck Nayantara Nandakumar, an environmental engineer, on her return from the United States in 2011. An Odissi dance exponent, Nandakumar pulled down brick walls and had mud plastered ones instead, added a thatched roof, used rubble and karakai, clay and maida to create Our Sacred Space. It is a little near the main road and the hum of traffic is constant, but the ambience of the place helps you forget the noise and the fact that you are in the middle of the city.
"When I explained what I wanted to the contractors, they simply disappeared. But this place is constantly evolving," says Nandakumar, who has also learnt bharatnatyam and other dance forms like salsa. "It is important for every city to have creative spaces for classical and folk arts, as these spaces will help us heal through the stressful lives we lead."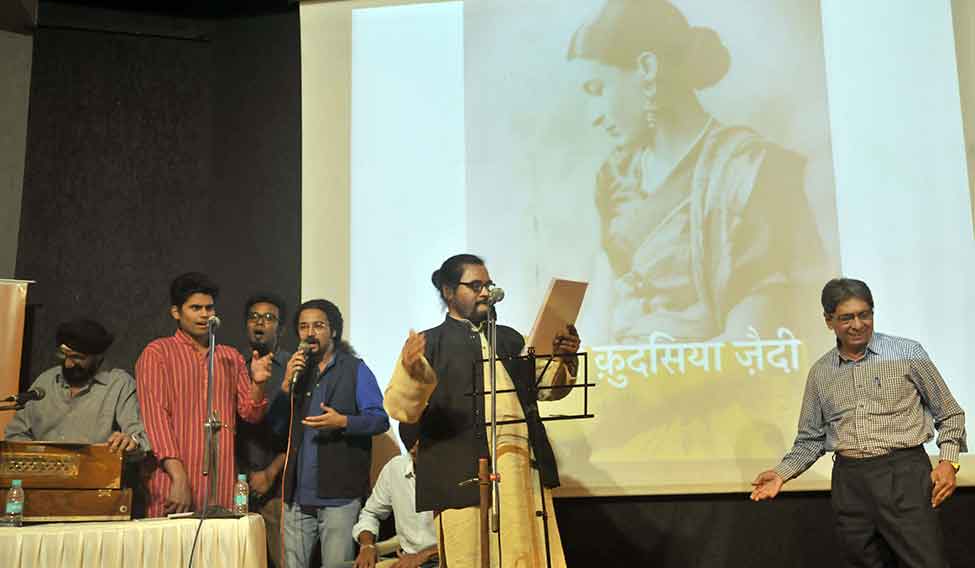 Our Sacred Space is popular among those who are keen on learning yoga, meditation, pranic healing, classical dance, music, visual arts, clay modelling and sculpture. It also hosts theatre, music and dance performances.
But Hyderabad's keeper of culture is the iconic Lamakaan in Banjara Hills, which was in the news recently because of a closure notice served on it by the municipal corporation. But the founders—Ashar Farhan, Elahe Hiptoola, Biju Matthew and Humera Ahmed—had popular support, which has kept Lamakaan open.
Lamakaan is an inclusive cultural space, which promotes the best of arts, literature, theatre, debate and dialogue, with a commitment to being open and accessible. And, it is all free. "We run the place on donations," says Hiptoola.
Sutradhar, a theatre group, staged Lamakaan's first ever theatre performance on March 13, 2010 and has continued with the tradition of putting up a play at its open-air, rock-edged stage on the same evening every year. Even the first attempt was a memorable one. The play was to start at 7pm but it had been raining. With no power, candles lent their shaky light and the play went on.
The founders ensured that Lamakaan didn't become "a place to be seen at". "It was to be a Hyderabadi drawing room, jahaan mehfil yunhi jam jaati thi [where gatherings were spontaneous]. We want to retain that flavour," says Hiptoola.
Banjara Hills boasts another such creative space—Saptaparni. Founded by Anuradha Prasad in 2013, it is a popular space for discussions and book launches and for leisure activities as well. It also has a bookstore-cum-library, focusing on books on Indian mythology, folklore and legends. Its toy store tries to introduce the city-bred child to eco-friendly, brightly coloured traditional Indian games. "Our architect felt an open amphitheatre and the fluid, un-walled spaces would add to its appeal," says Prasad.
Saptaparni also hosts Hyderabad's very own music archive, with more than 1,000 hours of Carnatic music freely available to all. Renowned musician Palagummi Viswanatham has donated his books and music to Saptaparni. Chennai-based Tag Digital Archives came on board in 2015, and will provide Saptaparni with 1,000 hours of Carnatic music. "This will also be the first public archive in the city. Most music colleges do have archives, but they are not easily accessible to the public," says Prasad.
Then there is The Gallery Café, also in Banjara Hills, where art is the main course. "We put a couple of chairs and tables with artwork and told the patrons, 'If you like it, you can buy it'," says Prshant Lahoti, who also owns Kalakrithi Art Gallery and is the proud recipient of the French government's second highest civilian award for art—Knight of the Order of Arts and Letters. Started in April 2015, the cafe is run by Lahoti's daughter Supriya, who studied business economics in the United Kingdom.
They have fashion shows, theatre, music, book readings and plays; there is a performance every Wednesday. "Requests are flowing in," says Supriya. "Poetry reading is a big hit and we get a very different audience for that." They also have solo dance performances.
But long before Gallery Cafe, a space for artists, run by artists, came up in Delhi. It started with a group of friends holding an annual workshop in Modinagar. They formed Khoj, a not-for-profit, contemporary art organisation. Its current office is in a small lane in Khirkee Extension. The office building, painted white and with a tree standing tall next to it, has five studios.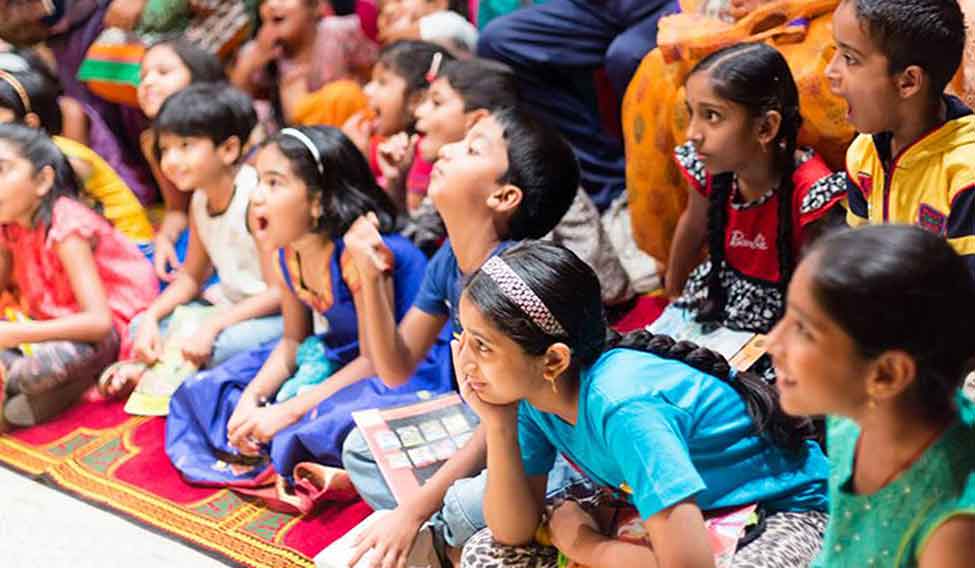 "Khoj was started in 1997 by artists like Subodh Gupta, Bharti Kher and Manisha Parekh. I was the only non-artist in the founder group," says Pooja Sood, an independent curator and art management consultant. "The idea was to be an artist-led society aimed at promoting intercultural understanding through experimentation and exchange." Sood sold ten pieces of art at the Christie's India sale, which later became the corpus fund for the Khoj project. The studio attracts curators and art professionals, and doubles as a gallery and a viewing space for film screenings and artists' presentations.
At Hauz Khas Village in Delhi, The Living Room means different things to different people. TLR, as it is known, is a cafe, restaurant, lounge, bar and events venue, which first opened its doors as The Living Room Café & Kitchen on November 7, 2008.
The idea behind TLR was to be a public living room of sorts, where guests could relax on large, comfortable sofas, reading books, surfing the net or riffing on the guitar. Soon, TLR was flooded with booking requests by bands, DJs, comedians, art and photo exhibitionists and theatre groups.
TLR has hosted some of India's most innovative musicians as well as visiting luminaries from all over the world, establishing itself as the premier venue for independent music in India. Lonely Planet India ranked TLR number one in its New Delhi entertainment section.
"No one comes into theatre to earn. They come here on an impulse or because it is a special place or they see theatre culture in this place," says Bikram Ghosh, a founder member of the Tadpole Repertory, who have had several performances at TLR.
The founders of Tadpole—Kriti Pant, Neel Chaudhuri and Ghosh—have been busy with theatre since 2006. They began working with the First City Theatre Foundation, and did five original productions, recalls Chaudhuri, before moving on and forming the Tadpole Repertory as an independent collective in 2009.
Tadpole has had a diverse portfolio over the last four years. It had a large promenade performance of Shakespeare's Winter's Tale. It was a co-production with another group, and they made dynamic use of space.
Tadpole also has a show called NDLS, named after the railway station code for New Delhi, on the lines of a comic revue sketch that combines music, comedy and theatre to present satirical stories on Delhi.
But cultural spaces are not just private. One of the oldest theatre spaces in Chennai, The Museum Theatre, is run by the government. "We conduct government seminars, workshops and valedictory functions, too, apart from good theatre," says K. Sekar, assistant director at the theatre.
A 30-day theatre festival is the highlight here. No commercial activity is allowed, which is why there is no canteen. The amphitheatre-like seating and the dark blue upholstery lend the place an austere look. But the theatre is located on a 16-acre plot, and as Sekar says, "You will definitely not have a problem parking your car."