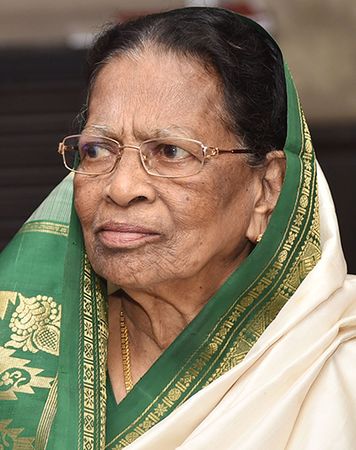 Is the Indian judiciary patriarchal?
Absolutely. No doubt about that.
Why does it continue to be male dominated?
There are many women in the field now, both at the bar and in the bench. However, their participation is meagre. Their representation is not equal to men. There is a historical reason also for that.... Women took to the field late. It will take time for women to get equal representation in the judiciary. When I went to law college, there were only five girls in my class in the first year. The number went down to two or three in the second year. Today, in law colleges, we are seeing that a good percentage of the students are women.
However, in the higher judiciary, the percentage of women judges is not very good. It is just nominal. In the Supreme Court, at any time, there are not more than one or two women judges.
Is the court a hostile place for women lawyers?
When a woman starts practising, there is a lot of opposition from society. I do not think there is any opposition from either the judges or the lawyers. Everyone, man or woman, has to persevere and will rise slowly and steadily in the field. The number of women in law colleges is increasing. That will reflect in the number of women lawyers and judges in times to come. These girls are very smart and very talented.
There should be greater opportunity for women to be appointed as judges in the Supreme Court, as the strength of the apex court has also increased. When I was appointed to the Supreme Court, there were ten judges. Now, the sanctioned strength is 31.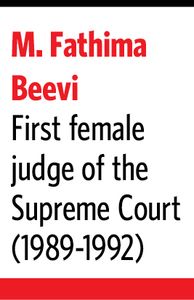 Is it not true that a lot of these women, when they graduate, choose corporate law over litigation?
When I graduated, the field was much narrower. You could become either a civil lawyer or a criminal lawyer. Now, the graduates, including women, have options to specialise in different fields. That is a satisfactory, healthy practice. Earlier, if you had a law degree, you would have to work as a junior with an advocate and wait to get established. The whole thing has changed. Now, women are starting their own firms very young.
How have women judges contributed to jurisprudence?
We have had some notable names among women judges, such as Leila Seth, who was the first woman chief justice of a High Court, and [there was ] Sujata Manohar.... When we adjudicate, we cannot discriminate between man and woman. We have to look impartially at the problems of all citizens.
What do you think should be done to increase the representation of women in higher judiciary?
It depends on what view is taken by the government and the authorities. However, there should not be any discrimination between candidates on [gender basis]. A woman should get equal treatment and equal consideration.
How do you look at the idea of reservation for women in the higher judiciary?
If there is reservation, more women will get a chance to be appointed in the higher judiciary. When there is competition, a few get in. With reservation, the number will definitely increase.