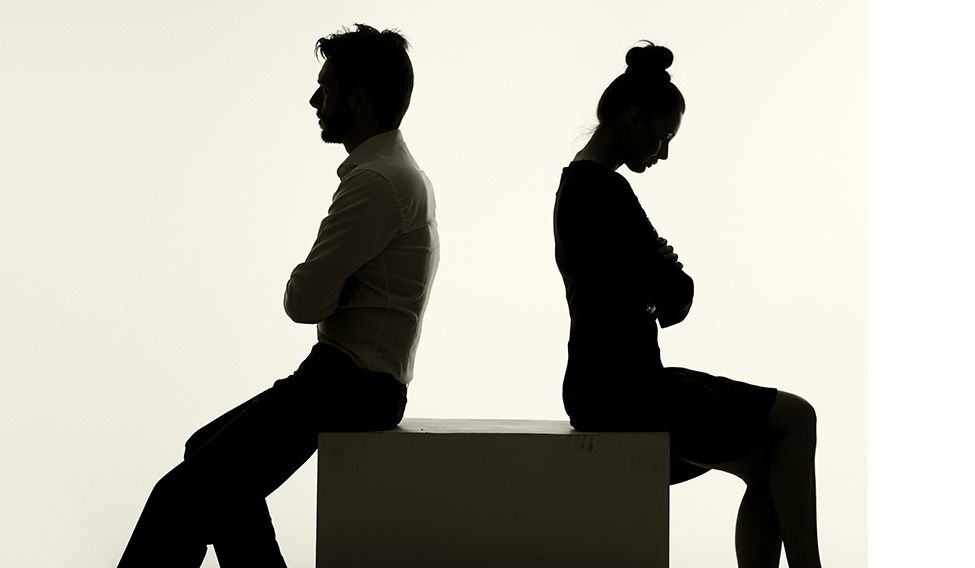 Last year, Ruchi and Aman, a couple in their 30s who were married for five years, were headed for a bitter split. Aman, a bureaucrat's son, worked for a global IT firm in Delhi. His family had a few properties to its name. Ruchi demanded Rs70 crore in alimony and Rs20 lakh per month as maintenance, which Aman said he could not afford in his lifetime. She also used the Domestic Violence Act to bolster her case.
Another couple, Neha and Mohit, who have a five-year-old daughter, is calling it quits. Mohit, who worked as a civil contractor, has an alcohol problem. He lost his father two years ago and no longer works on a regular basis. Fed up with his bad habits and even instances of domestic abuse, Neha wanted out. She asked for a one-time alimony of Rs7 crore and left with their daughter.
"Ninety per cent of divorce cases are messy," says Delhi-based Dhiraj Agarwal, 50, who had started counselling couples after going through a divorce himself. "Kids brainwashed against one parent, and living in a bitter environment, get damaged for life. Smooth and healthy divorces are unheard of, and, looking back, I feel lucky in my case," he says. "Lawyers ought to advise against fighting. Mutual consent divorces end well, if both partners are mature and put kids first. Generally, the mother takes care of the kids and if the divorce is not too bitter, the husband will provide child support and allowance for his ex."
Arushi Bawa, 32, married to her school-time sweetheart, today regrets not being more vigilant. Both come from well-off Delhi families and have known each other for two decades, but as they say, the real test is in living with someone to know them for real. She left all financial matters to her husband. "I had to ask him or his parents for even Rs100 to get the kids ice-creams. I wish I had been financially independent or made better provisions when I knew that we were going to split up," she says. Separated from her husband and with two pre-teens to take care of, Arushi is desperate. With her PR graduate degree, she has found herself a job, even as the fight continues. "I don't want anything for myself, but my children should get what is due to them from their father," she says.
At a time when divorce rates in urban India are on the rise, it seems wise to prudently plan the financial aspects of a marriage. While no one ever marries with an eye on divorce, being pragmatic is important.
When a couple knows divorce is on the cards, some prudent steps need to be taken. "They have to start separating the accounts. This should be based on what contribution the individual has made, negotiation between the two and should not have any legal aid which either party can access. If the individuals are working, it is also recommended that they maintain a separate account for their earnings and club money in another account for household and other expenditure," says financial consultant Umang Goswami. Couples should ideally start at the time of tying the knot itself, advises Shweta Aggarwal, a finance professional with a leading consultancy. "At the time of marriage, finances should be planned and the couple should have some security individually. Both should have at least one separate/ individual account. All accounts should not be held jointly," she says. "Each person should have his/ her own investments such as provident fund, social security schemes, fixed deposits and systematic investment plans. The control over family finances should never be with one person." Independent financial adviser Pramod Bajaj, however, disagrees. He says all investments should be done jointly with a nomination as well. "The person contributing towards investment should be the first holder. The tax liability will also be his/ hers. This may involve more paper work, but it is worth it from the point of view of taxation as well as division of money in case of separation.
Some names are changed on request.
THE FINANCIAL VIEW
By Ankush Wadhera
Always maintain proof of earnings and investments. There should be a clear evidence of investments as soon you start your professional career.
Earlier, it was taboo to discuss how much you both earn when you started a relationship. Now it has become more of an open and honest discussion. Make sure it forms a part of your courtship conversations.
Pre-nups are a strong instrument, though they are hardly used in India. The law is about interpretation. These are tools for defence. Sign a pre-nup and get it registered. After marriage, people make the mistake of maintaining a common account. If you are two economic entities, a common account won't give you anything extra unless there is a super saving scheme you both want to invest in.
When a couple takes a loan to buy a house, both partners often show income proofs, but put one name on the property and sometimes one person ends up paying the EMIs. Have a transparent account of what is going on and be careful and keep a note of what your partner is spending on or investing in beyond the household expenses.
Be aware of multiple schemes like life insurance and tax saving schemes and maintain a record. Have a transparent relationship around finances. Maintain details of records, premiums paid and fixed deposits. If there are kids, then the custodian of the kids needs to factor in those expenses, which will only rise with time.
The author is a management consultant.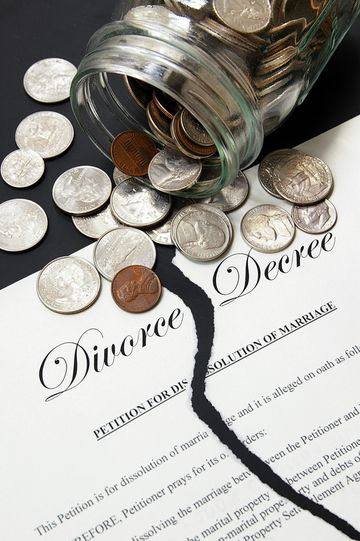 HIS STORY
By Aamit Khanna
My wife and I moved back from Canada to Delhi in the mid-2000s. My job demanded long hours and travelling. So I left it to her to do all the investments, which were mostly post office savings. I did not know it, but she ended up putting all that in her name. When the split happened, there was no way to prove that it was my money and she took it.
There is now a new breed called the family CA, whom couples consult when they marry. They work with you from day one, about taxes, insurance, EMIs and planning for kids, helping you balance your investments. Even in the case of a split, they help you evaluate and divide assets and financials in an unbiased manner. Divorce by mutual consent goes haywire if the couple is left to decide who gets what. It is best to consult a third party, but definitely not relatives.
It is rare to have a peaceful divorce and, therefore, it is critical to document every investment you make. In my case, my ex-wife became the beneficiary of my money without my knowledge. I had Rs55 lakh when I returned from Canada in 2005. Today, I lead a hand-to-mouth existence with her wiping me off. I also had to pay Rs11 lakh in compensation when we divorced in 2007. Blind faith is not a great idea. Trust is important, but all financial decisions must be made with your eyes open.
The author is an independent marketing professional.
HER STORY
By Namita Ranjan
I am originally from Bhopal and moved to Delhi for studies and work. I got married in the 1990s and divorced almost ten years ago.
I have a 16-year-old son, who I am bringing up on my own. When I got married, we were living in a rented accommodation which was in my ex-husband's name. Since he could not hold a steady job, I ended up paying the bills, including the rent. We never had a joint account. My ex-husband was an alcoholic and an abusive man and barely contributed to household expenses. When we were separating, he asked for petty sums of money and if I refused, he would threaten that he would not give me the divorce. A couple of years before we actually divorced, instinct kicked in, and I opened a secret bank account, which was a recurring deposit. It was for my son in the event something happened. When we parted ways, I had to start everything from scratch, including getting a new rented place, gas connection, passport, Adhaar card and other documents. After my experience, I am not a supporter of joint accounts. It has taken me years to rebuild my life; I wish I had planned things better from the start.
Namita is a communications professional at a financial services company.
WISDOM OF LAW
By Anshu Bhanot
Divorce with mutual consent is not necessarily a couple's first option. It may come after the parties have exercised other options or used arm-twisting tactics by filing criminal/ monetary maintenance cases against each other to extract money or bring the other side to the table. However, if couples take a more practical approach, then the matter could be resolved in an early and expeditious manner, rather than engaging in multifarious court cases.
Jot down articles, assets, bank accounts and stock holdings which are owned jointly, and then reach a settlement by dividing those as per the understanding you have reached. The terms can then be formalised and made into an annexure attached to the first application for filing divorce with mutual consent so that the terms become binding for both parties.
As per Indian law, the jewellery given to the bride at the time of the marriage by either of the sides forms a part of her stridhan. It includes not only the jewellery received, but may include other articles as well. Stridhan belongs to the wife and can be claimed by her at the time of separation from the husband.
Nowadays, in cases where both the man and woman are educated and career conscious, it is better to have a pre-litigation mediation. The Delhi High Court has a mediation centre where people can approach the other side formally without initiating any litigation to arrive at an amicable solution, to settle the terms of separation and proceed towards divorce with mutual consent.
The author is a Delhi High Court lawyer.