Kanthari has a beautiful, environment-friendly campus full of lush trees and vast spaces. Three years ago, it was voted the second greenest campus in India.

Since 2009, over 85 projects have been started by 117 graduates of Kanthari which have helped hundreds of people all over the world.
When Sabriye Tenberken once visited a gynaecologist in Germany, where she is from, she was asked to take a genetic test. Why? Because the gynaecologist was of the opinion that since Tenberken was blind, her child could inherit her blindness, implying that blindness is a burden to society.
"Does that mean I am a burden to society?" asked Tenberken.
"What about your mother?" asked the gynaecologist, dodging the question. "Didn't she find it a burden raising you?" 
"She's sitting in the next room," replied Tenberken. "Let me call her."
Her mother came in and bashed the gynaecologist. "If she has a blind child then she will make the child fit to society, or make society fit to the child," said her mother.
All her life, Tenberken has had to face prejudiced views like that of the gynaecologist. In her book, My Path Leads to Tibet, she narrates several such incidents. Times when people asked her whether her cane was a stick she used for skiing, detecting mines or whether she was a shepherd. Once, when she was in Chengdu in China, she sensed the presence of several people around her, all silently watching her. "Why are you staring at me? I'm not a panda after all," she said, referring to the endangered species in zoos that people went out of their way to view. No one got her joke. 
But she never let adversity stop her. After travelling on horseback around Tibet to find out the condition of blind children in the country, she realised that most of them were not just discriminated against but left to fester away in dark rooms because it was believed that they were possessed by demons or were suffering the consequences of some evil deed they had done in their past lives. She developed a Tibetan braille script and decided to open a school for blind children in Tibet. 
"There was this one blind boy called Tendsin, a yak herder in a village, who said with gay abandon, 'Oh you're blind? I'm blind, too'," says Tenberken's partner Paul Kronenberg, who co-founded the project. "We tried to figure out what was different about him and realised that his self-confidence stemmed from the fact that he was doing a task that lent value and dignity to his life." So Tenberken and Kronenberg charted out a four-year plan. In four years, they would teach children whatever they needed to learn, including vocational training in everything from knitting to carpet weaving, that would help integrate them into society. When they approached potential donors, they were asked if they were completely nuts. So they broke their plan down in parts and played to the strengths of individual countries. In Luxembourg, they pitched an idea for the blind to help start greenhouses. They went to the Dutch embassy and asked to start cheese production units by the blind. "They loved it because it was a clear project and they love cheese," says Tenberken with a laugh.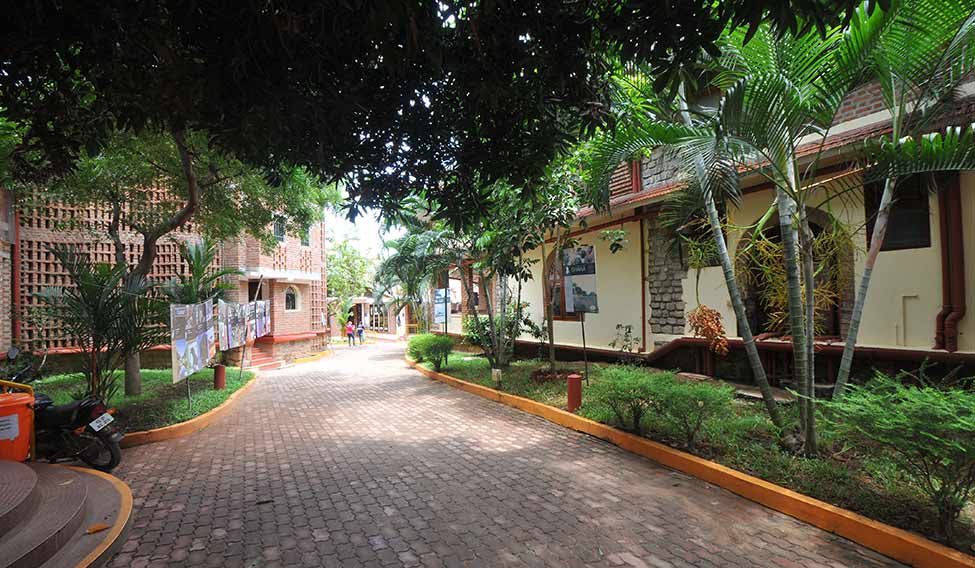 Instead of four, it took them six years to realise their initial plans but once the project got going, they helped their former students to take over the reins. That's when they asked each other what training would have helped both of them with their project before they started it. "We realised no one was providing practical learning skills that you actually needed to start a social venture," says Kronenberg. "So we decided to start our own centre, where we would impart these skills to social entrepreneurs that would help them start their own projects." And thus was born Kanthari, an institute in Thiruvananthapuram, Kerala, which provides a seven-month training course for those wanting to start social ventures of their own. Kanthari has a beautiful, environment-friendly campus full of lush trees and vast spaces. Three years ago, it was voted the second greenest campus in the country. When Tenberken and Kronenberg were asked if they were disappointed they were not number one, they replied: "We're disappointed we are not number 20,000. We are green but we are far from perfect. If we are second, then India has a long way to go." Initially, the locals were very suspicious of their venture. At one point, their neighbours had asked the police to check out whether the big basins they had built were being used to store alcohol. In reality, they were rainwater harvesting tanks.
Since 2009, over 85 projects have been started by 117 graduates of Kanthari which have helped hundreds of people all over the world. "We provide training in intercultural dialogue, conflict management, accounting, fund raising, public speech, leadership and choice and conformity in several areas like good governance, disability training, agriculture and women empowerment," says Tenberken.
She says that most of the participants themselves are victims of some social ill or are members of a marginalised community who want to bring about a positive change to the community. "Most of them have, what we call a pinching point," says Tenberken. "A pinching point is an incident that changes something in them and instills in them a passion to make a change in society."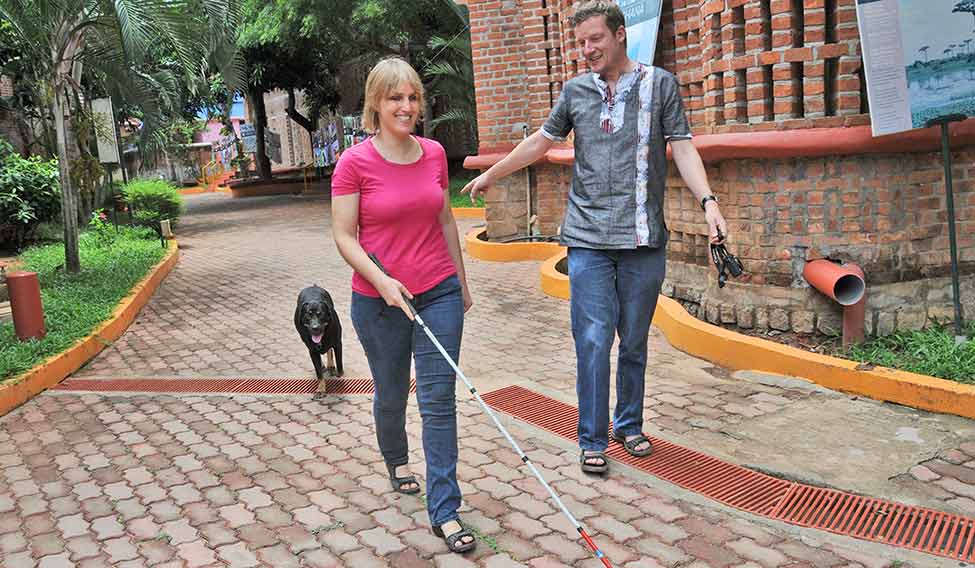 So for Sonam Mittal, a 26-year-old woman from Bengaluru, the pinching point came when she was sexually harassed and raped by her colleagues at Greenpeace India. She initiated a public campaign against them and in about three weeks, was able to make her abusers and those responsible for institutional inaction step down. When she was approached by her friends to help launch their own campaigns, she realised that there was no specific place in India where sexually abused women could find support or legal help. So she has decided to start a one-stop centre for victims of sexual abuse at the workplace which will provide everything from legal help to counselling to advocacy and awareness sessions. "Initially, I did not inform my family and many of my friends turned against me and started slut-shaming me," she told me. "I was able to use the campaigning skills I gained from working at Greenpeace to fight against my abusers but I realised that there were many women without these skills that I could help." 
Peter Marimi is a big strapping man from Zimbabwe with a surprisingly gentle demeanor. He used to work as a Catholic priest for 16 years before he decided to leave priesthood and start a media house where he could raise awareness of various issues such as gender-based violence and child abuse. "Jails in Zimbabwe are full to capacity because of crime," he tells me. "When I was a priest I could influence the same 1,000 people every Sunday. But as the owner of a media company, I can reach millions of people in the country."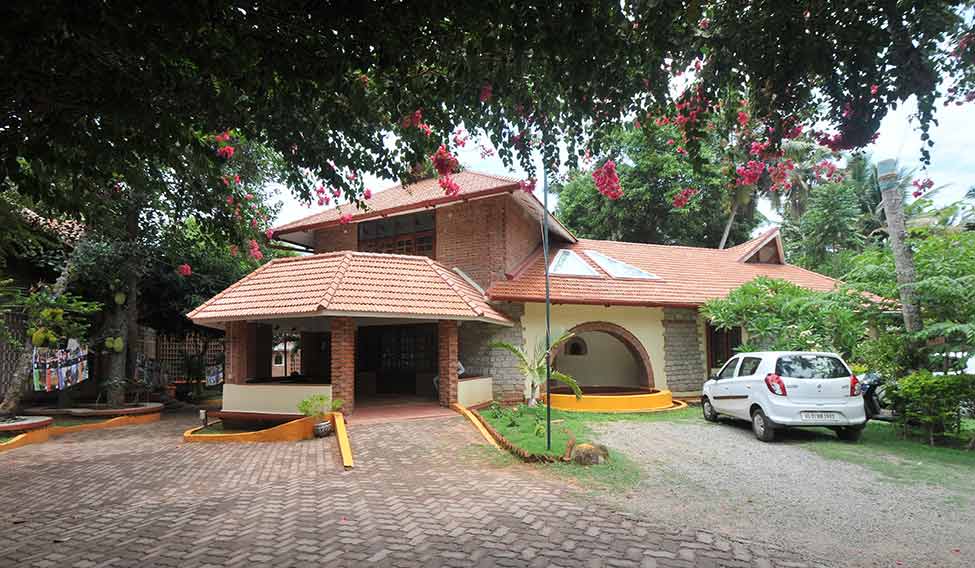 Tenberken's own pinching point came after she realised she was going blind at a very young age. "I loved colours and landscapes and speeding on my bicycle and drawing with charcoal," she told me. "Once, I stood at an ice-skating pond in a village. I was looking at my friends who were all going around in circles. I went right through the middle of the pond and fell into a hole which I hadn't seen was there. That's when I realised there was something wrong with my eyes." Until 12, when she went completely blind, she could make out colours and shapes. As she was going blind, she was terrified of one myth: that blindness equals darkness. In school, she was discriminated against, being called a "blind cow" by her classmates and considered as stupid by her teachers. Those days, her parents used to read her books. One day, they read her a book about black empowerment leaders like Angela Davis. "In the 60s, there was the 'Black is Beautiful' movement," says Tenberken. "That's when I realised that if black can be beautiful, then blind, too, can be beautiful."
Since then, she has doggedly pursued her dreams and always believed that if she really wanted something, then she could make it happen, a belief shared by her partner. In her book, Tenberken narrates an incident when the two of them were returning home on horseback from a village in Tibet. It was on Kronenberg's 30th birthday and one of his birthday wishes was to watch the soccer world cup. It was an absurd wish, there being no television sets anywhere in the "godforsaken desert". But Kronenberg stubbornly clung to his dream. They found a room for a few yuan in a small inn on their way. Determined to make his dream come true, Kronenberg asked the inn keeper to wake him up when the game was to start. Their wake-up call came in the form of a small boy singing the famous soccer hymn: "Go, go, go, ole, ole, ole." Kronenberg got up and wandered out until he located a small shop where a few Tibetans were squatting in front of a black-and-white television, waiting for the game to begin. He had willed his dream into reality, just like Tenberken has hers.