"Deepika is a complete director's actor. She takes a lot of pain to understand the director's vision and is meticulous in executing it" - Shoojit Sircar
Deepika Padukone came to Kochi recently as the brand ambassador of Tissot, which was opening a store at a mall nearby. She looked ravishing of course, her pencil heels clapping on the floor as she passed me by. "It's funny," she said, after we'd chatted for a bit. "Every second person in the US was wearing Tissot when I was there." She paused and then said mischievously: "I don't know if it was to please me." The beauty and the poise were expected; the quirky sense of humour was a novelty. And so was the confidence. This was a far cry from the woman who came to the film industry almost 10 years ago and stood silently at parties when the conversation turned to films or withdrew because she felt so awkward.
As Farah Khan, the director of her first Bollywood film Om Shanti Om, said: "She used to be nervous during the shooting of Om Shanti Om but during that of Happy New Year [a 2014 film by Khan], she had turned into a fine actress of calibre. She has worked very hard on herself and is set to grow even more." Khan has often said that she shares a mother-daughter bond with Padukone.
Although Om Shanti Om earned her a Filmfare award for best female debut, her career graph took a dip after that, with films like Chandni Chowk to China and Karthik Calling Karthik not doing well. Her performance in films like Bachna Ae Haseeno and Housefull received poor reviews. Critics called it "mannequin-like" and "plasticky".
But then came a turning point in 2012 with Homi Adajania's Cocktail, which tells the story of a man's relationship with two women—a wild but insecure party girl (played by Padukone) and a homely girl-next-door (played by Diana Penty). Apparently, Padukone was offered both the roles but she chose the more challenging one of the girl who frequents nightclubs and enjoys one-night stands. Now, contrast this with her role as the "spectacled wallflower" in Yeh Jawaani Hai Deewani and it was plain that Padukone was really pushing herself as an actor.
"She began choosing roles by good filmmakers and not just filmmakers who were churning out hit films," said film critic Baradwaj Rangan. "She could easily just have made her crores with films like Happy New Year and decided to have some fun in the industry. But she deliberately began picking these tough roles. It's not easy to commit to roles like the one she did in Sanjay Leela Bhansali's Bajirao Mastani."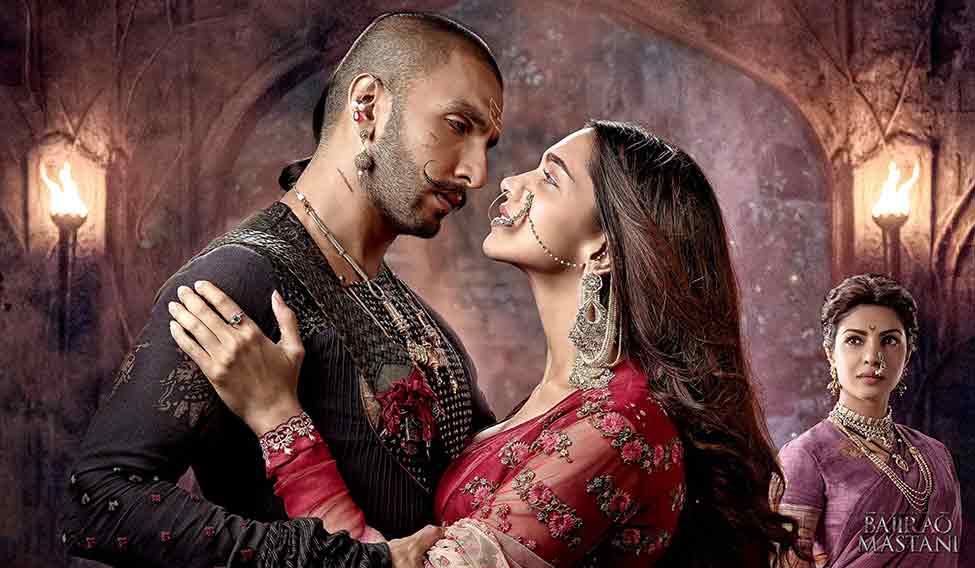 Padukone might not necessarily be a 'born actor' like Kangana Ranaut but she's worked very hard to get where she is now, said Rangan. "Kangana has an instinctive quality to her acting whereas Deepika is more studied," he said. "You find that with many models. They usually don't make good actors because they're trained to smile and look good and not memorise lines and bare their soul on screen. But she's made the transition and her performance in movies like Piku and Bajirao Mastani shows how much work she's put in."
Her role in Shoojit Sircar's Piku as the headstrong woman who takes care of her hypochondriac father sealed her status as one of the top and most saleable actors in Bollywood. Sircar, who first met Padukone in her pajamas at her home without any makeup, knew instantly that he wanted her to play Piku. "I didn't expect that she would do it," he said. "I did a two-minute narration of the first page and in five minutes, she said she'd do it. People could identify with her because you have a daughter like Piku in every family. Deepika is a complete director's actor. She takes a lot of pain to understand what the vision of the director is and is very meticulous in executing it. Not many actors are comfortable being in every frame of the film, which Deepika had to be. She was multi-tasking all the time, cooking, buying medicines, fighting with the taxi driver... She brought all that out so well. She was truly magical."
Sircar recalled sharing many memorable moments with Padukone on the sets of Piku. "I once cooked fish and brought it to the set and she was eating it the whole time. Contrary to what you might think, she's a big eater. I also taught her a lot about homeopathy medicines as the film was about that. She was very interested in it."
The best thing about Padukone, Sircar said, is that she hasn't let stardom change her. "She's just like any girl from my neighbourhood. She's got no ego and is absolutely grounded." Sircar said that after Piku released, Padukone's mother told him that the movie had served as a medicine for Padukone who had come out of depression. "And that made me so happy," he said.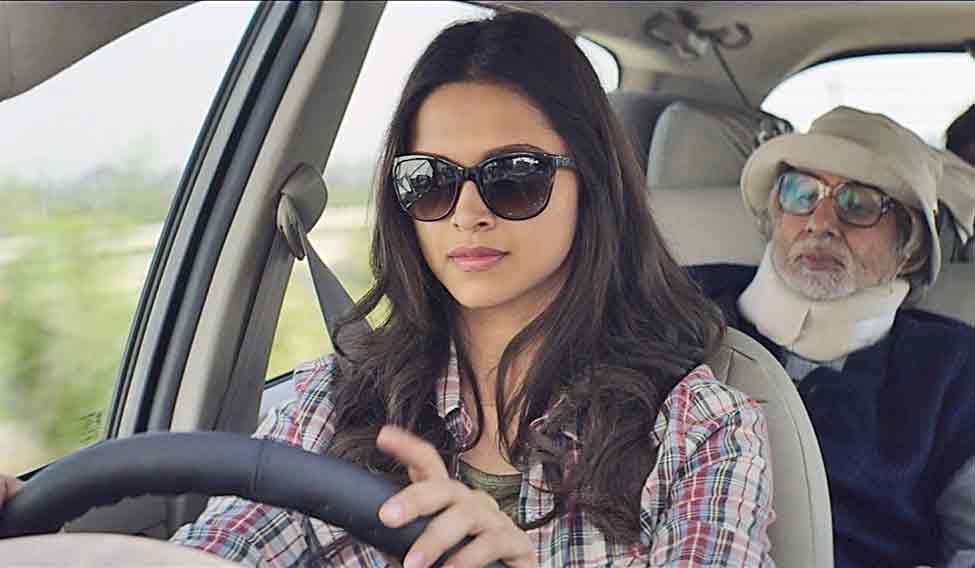 "It all began on 15th February, 2014," Padukone writes about her battle with depression on the website of Live Love Laugh, a foundation she started to help others with the ailment. "I woke up that morning with a sick pit-ish feeling in my stomach. On the one hand I was doing extremely well professionally, but on the other, I felt low, empty and directionless. The worst part was that I couldn't understand what was happening to me. Waking up every morning had become a struggle. It was clearly the toughest year of my life."
She's admitted to taking medication to fight depression. "In many cases, lifestyle changes, yoga, meditation and talk therapy are not enough," said Dr Shyam Bhat, the psychiatrist who treated Padukone. "Depression does cause changes in brain function and alteration of neurochemicals; in these cases, antidepressant medications are prescribed and these medications modulate neurochemicals such as serotonin, dopamine and norepinephrine, thereby restoring mood, energy and motivation. The best treatment for depression is one that integrates an understanding of brain, mind, body and even higher order spiritual exploration."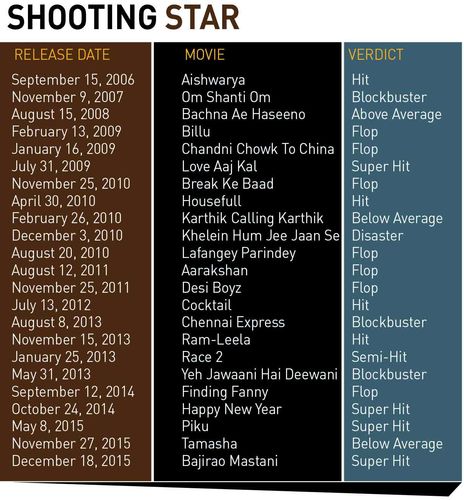 Padukone said that after going through depression, she realised that life is fragile. "I believe today in cherishing all the small things in life," she said. "Right from being at home, spending time with the family or being in front of the camera." Asked about her future, she said she believed in living in the moment. "It's good to have ambition, direction and an aim in life," she said. "But while having the vision, you have to allow the journey and the process to be spontaneous."
So what's the most spontaneous thing she had done recently? She pondered for a moment before replying: "I took off for a Coldplay concert in Berlin with some friends. It was absolutely amazing and gave me goosebumps. Many years earlier, I had the opportunity to go for a Michael Jackson concert and I didn't go. This time, I debated with myself whether or not to go but in the end, I decided to go because I didn't want any more regrets."
Today, Padukone seems to have it all. She's reportedly the highest paid actress in Bollywood. She seems to be everywhere from magazine covers to advertisements on television to clips of her having a ball with Hollywood actor Vin Diesel on YouTube. Her Hollywood film xXx: Return of Xander Cage will be out early next year.
"Initially, I was extremely nervous and out of my comfort zone when I went to Hollywood," said Padukone. "I didn't have my team or my family with me. But in two days, I felt completely at home. People keep asking me what's the difference between Hollywood and Bollywood and the truth is, there is no difference. The process, the working style… it is exactly the same. It shows how much we've progressed as a nation."
About Diesel, she said: "I always thought he would be a little intimidating. But when I got to know him, I realised that he was the kindest, sweetest person I know. His enthusiasm is infectious."
Recently, Vanity Fair featured Padukone as number 2 in its list of actors who are cut out for stardom in Hollywood. Padukone is shown coming out of a luxury car in a sexy red Gucci outfit. A pop quiz about the actor accompanies the piece. She says that her favourite karaoke songs are Celine Dion's My Heart Will Go On and Mariah Carey's Hero and her guilty pleasure is chocolate cake. She says her most embarrassing habit is to clean up whatever space she is in. If it weren't for her Filmfare awards, brand endorsements, television appearances and the crores she makes for each film, you would think she was just like one of us. And behind all that glitz and glamour, maybe she really is.
WITH PRIYANKA BHADANI