In the movie Queen, Kangana Ranaut says something that reveals a lot about who she is in the film and who she is not in real life. "Look at me," she says. "I am alone because of him. I'm doing everything alone. Crossing roads alone. Seeing the Eiffel Tower alone. Fighting muggers alone." In reality, she has probably never felt alone because of a man. She has always been fiercely independent. (She has had turbulent affairs and says she does not want to marry.) She has come so far with sheer determination and grit and that is why she can take pride and enjoy every moment of winning her third national award for her role in Tanu Weds Manu Returns. (She won the national award for Best Supporting Actress for her role in Fashion and for Best Actress for her role in Queen).
If she has ever felt alone, it is probably because of the decisions she has made in her life. Born in Bhambla in Himachal Pradesh, she studied science to pursue a career in medicine but quit at the age of 15 and decided she wanted to become a sculptor. When her father once hit her, she says, she told him if he raised his hand once more, she would hit him back. She packed up and left home without any money. After working in modelling and theatre, she landed her first role in Anurag Basu's film Gangster in 2006, for which she won critical acclaim.
IN A SHOW hosted by actor Anupam Kher, she said that her parents were sad when she told them she wanted to work in movies. With a self-effacing laugh, she said: "They were even sadder when I landed my first film."
"We bonded from the beginning because we are both from Himachal Pradesh," says Kher. "Today, women like Kangana are getting to act in films that are role-centric and yet entertaining. She is free, opinionated and has a different way of approaching problems in life. In that way, she is representative of the modern Indian woman."
There was a point when she was only playing a particular kind of character and risked getting stereotyped. "She was getting neurotic, heavy-duty roles as in Gangster, Woh Lamhe and Life in a… Metro," says film critic Baradwaj Rangan. "But then she started branching out with Tanu Weds Manu. Many times, people remind you of someone else. But she was different, the way she put herself out there, the way she read her lines, her hard-edged reactions… everything had her USP stamp on it."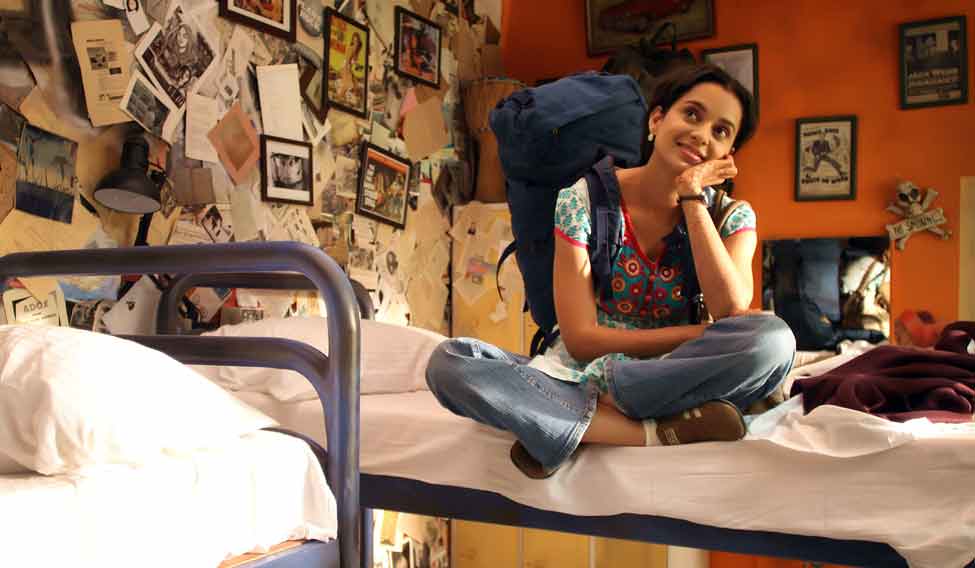 Rangan also says that she is entirely an actor of her era. "There were, of course, women-oriented films earlier also, starring actors like Nutan. But they played stately and dignified characters. The word that comes to mind when you think of Kangana is 'abrasive'. She is imperfect, normal, out there in the world, slightly off. She does not sacrifice everything, nor is she a woman icon. It is almost like she is inviting you to engage with her in a boxing match. You will get no easy vanilla ice-cream performances from her."
RANAUT HERSELF WAS refreshingly honest while talking about those days when she had to accept roles in films like Rascals or Double Dhamaal. She said in an interview with the critic Anupama Chopra in 2013: "We have to earn our bread and butter out of this business. I had limited options those days. I was self-dependent and didn't have any other jobs I could make money out of. But there are people like my parents or my brother who watch movies like these; all they want is three or four jokes and four or five songs in a film. You'd wait for hours in the van to deliver one line the whole day. And you'd put your whole creative energy into that one line, which could have been spoken by anyone else on the planet. I was bored to death but it was a humbling experience."
The interview garnered thousands of views on YouTube. That was perhaps when Ranaut started getting noticed for her forthright opinions and cutting-edge comments. She has capitalised on the image. First, she boldly took on the industry for paying men thrice the wages as women and rejected more than a crore that was offered to endorse a fairness product. She said she first became aware of the unfairness of it when her white boyfriend used to tease her about living in a country that made money out of selling fairness products. "You must be thinking I'm fair and lovely because I'm white," he told her.
Then, there was the cold war between her and Deepika Padukone, which Padukone dismissed as "irrelevant". But Ranaut decided to draw the battle lines, referring to the "never-ending cunning texts" that Padukone sent to invite her for her parties. "She seems rather invested in the irrelevant stuff," said Ranaut. Then, of course, came the clash with Hrithik Roshan, with both launching verbal missiles at each other that the media gleefully lapped up.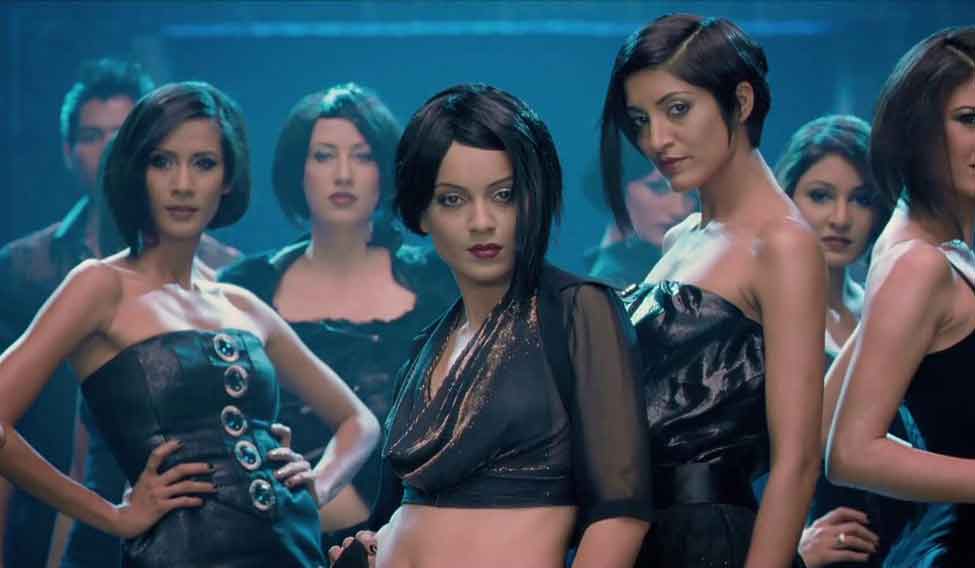 BUT AMID THE puff and the powder, one often forgets what a hardworking woman Ranaut is. She is probably one of the few method actors of Bollywood. She has no qualms about putting on weight or shedding her glamorous avatar for a role. She reportedly took to chewing paan to lend authenticity to one role and decided to go to New York and observe Broadway musicals to prepare for her character as a 1940s actress in Vishal Bhardwaj's Rangoon.
"When I offered her the role in Tanu Weds Manu, I knew she would be hungry to take it," says Aanand Rai, who directed her in the film and its sequel. "Every creative person wants to explore new horizons. She is a team player but she also has her own mind. Either you convince her or you get convinced by her. She is the kind of actor who is not scared of giving any kind of shot. Her first instinct while doing a scene might be to say no but in the next 15 minutes, she will agree to do it and then she will go all out."
Rai says he has witnessed immense growth in her in the period between the two films. "Her diction, voice, mannerism—everything improved in the sequel," he says. It was like she was living with the character inside her. Nobody has had the kind of growth she has had. To the point that because of her hard work, she is a little rigid. She has taken so much control of her life that at times, I think she should loosen up a little. But that is how she wants to drive her life. Live on the edge and keep it challenging. She puts everything on stake and then moves on."