One Hundred Years of Solitude tells the story of six generations of a family in a small village called Macondo, where the magical is more real than the real. In Macondo, mothers fear that their children will be born with pig's tails, a colonel survives 14 attempts on his life, a child relishes eating mud, and yellow butterflies follow a man wherever he goes.
Marquez says that the world in which he lived was more surreal than the world that he created. In his Nobel acceptance speech, he talks of the madness of the military dictators of Latin America. Of General Antonio Lopez de Santa Anna, three times dictator of Mexico, who held a magnificent funeral for the right leg he had lost in the Pastry War, and General Gabriel Garcia Moreno of Mexico, whose corpse was seated on the presidential chair, decked out in full-dress uniform and medals.
But beyond the absurd lay a region steeped in war, communism, military dictatorships and identity politics. Marquez refers to the five wars and 17 military coups of Latin America, the first Latin American ethnocide of his time, the women who were arrested and gave birth in Argentine prisons and the plight of the people of Uruguay and El Salvador who became refugees.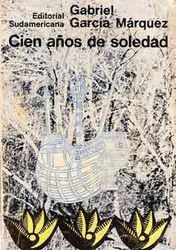 All this found expression in his novel. Colonel Aureliano Buendia might perhaps have been created as the antithesis of the military chief of 19th century Latin America. He's the man whose idealism and ideology peter out until, after many years of waging war, he wonders why he waged it in the first place. The one who organised 32 armed uprisings and lost them all and ended up leaving the workshop in his home "only to urinate under the chestnut tree". The US intrusion into the affairs of this part of the world and the "banana wars" might have been depicted by the Americans setting up the banana company in Macondo. The strike by the workers of the company to protest the lack of sanitary facilities and nonexistence of medical services culminates in the Great Massacre where the petrified silence of the workers after the machine guns start firing is broken by a single cry: "Aaaagh, Mother".
"A seismic voice, a volcanic breath, the roar of a cataclysm broke out in the centre of the crowd with a great potential of expansion," writes Marquez.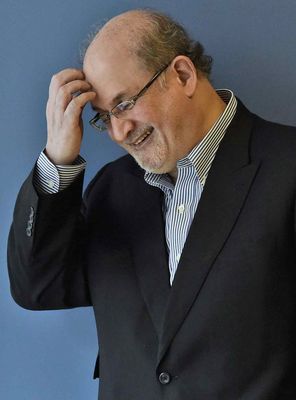 "Reading One Hundred Years of Solitude was like reading a richly layered dessert made with bombs and grenades," says Manjula Padmanabhan, author of books like Getting There, Hot Death, Cold Soup, Kleptomania and Three Virgins and Other Stories. "In other words, reading Marquez is a dangerous pleasure. The reader is pulled in, expecting to be entranced while always aware of the painful truths and heart-stopping revelations that the story is mined with. It is searingly honest, but the screen of "magic" allows us to pretend that it's a sort of fairytale. Perhaps it helps to sugar-coat the pain and desolation?"
There are many things common to the past of India and Latin America. When it came to the nutty, we provided healthy competition to the Latin Americans. For every general like General Maximiliano Hernandez Martinez, who invented a pendulum to detect poison in his food and had street lamps draped in red paper to defeat an epidemic of scarlet fever, we had a maharajah like Bhupinder Singh, who ruled Patiala in pre-independence India. He used to greet his subjects once a year clad in nothing but a diamond breastplate with his naked genitalia in full display which was rumoured to have magical powers that could drive out evil spirits.
But the person who did for India what Marquez did for Latin America is probably Salman Rushdie, whose Midnight's Children brought out the ravaged reality of India after independence and partition through Marquez's technique of magic realism, which is defined as a "literary or artistic genre in which realistic narrative and naturalistic technique are combined with surreal elements of dream or fantasy". Saleem Sinai, the boy with the telepathic powers and a constantly dripping nose, lives through a bout of amnesia in Rushdie's book the way the Buendias live through the plague of insomnia in Marquez's. While Saleem chronicles his personal history that dovetails with that of his young nation, Melquiades, the wizened gypsy of One Hundred Years of Solitude, records the history of an isolated village caught in the anarchy of a time warp. Rushdie, himself, once said that the Colombian writer's magnum opus was "the greatest novel in any language of the last fifty years"; Marquez's influence on his writing cannot be denied.
Padmanabhan says that magic realism is an extremely difficult form to master. "It's got to be written by an author whose passion and rigour cannot be questioned," she says. "Or else, it can seem sort of childish and manipulative. For instance, some of Rushdie's later books have this quality of being farcical, as if he's making fun of his own technique."
Marquez described Latin American literature as full of "poets and beggars, musicians and prophets, warriors and scoundrels". "All creatures of that unbridled reality, we have had to ask but little of imagination, for our crucial problem has been a lack of conventional means to render our lives believable," he said.
In India, too, from the animal fables of Panchatantra to the lunatic asylums of Saadat Hasan Manto to the fictional Malgudi of R.K. Narayan, generations of Indians have imbibed alternate truths and lived in man-made realities. But post Rushdie and Arundhati Roy, magic realism seems to be ebbing out of our collective consciousness. Whatever magic we are infusing into our fiction is being channelled into fantasy and mythology.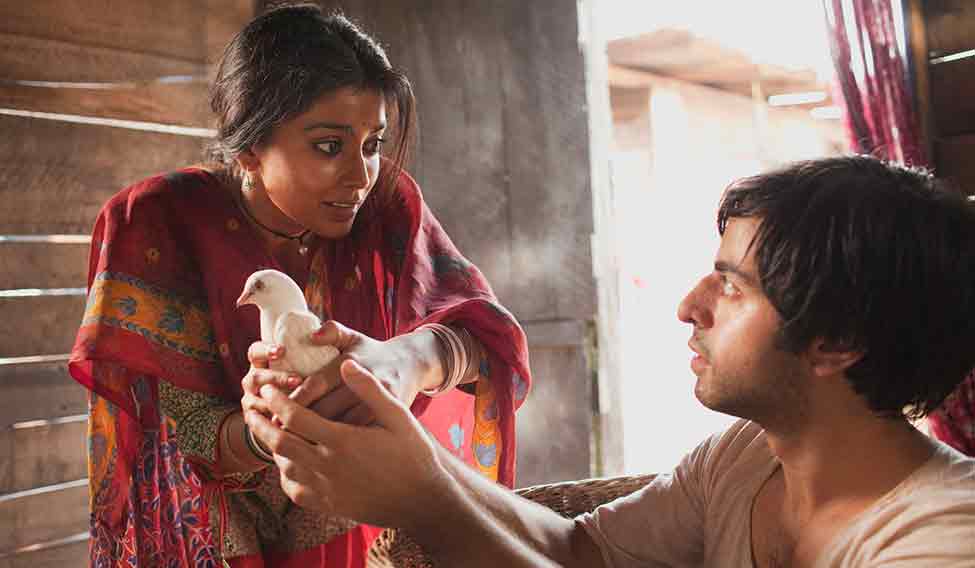 "Our sense of the fantastical is strongly rooted in myth and religion," says Krishna Udayasankar, author of The Aryavarta Chronicles. "We like to emphasise the larger-than-life aspects, the superpowers and invincibility. Sometimes these are strongly linked to divinity and so, cannot be questioned. Magic realism, on the other hand, places the fantastical in the context of the mundane, often in a 'by the way the sky is blue and I can read people's minds and also sprout wings' kind of matter-of-fact style. That might be why it's not all that popular or easy to handle."
There are other writers like Kiran Manral who have tried their hand at magic realism but then decided to stick to reality. "In my second book, Once Upon A Crush, I had actually put in a talking goldfish, who was to be the protagonist's voice of conscience, a curmudgeonly, crusty character who was quite the party pooper whenever she tried to have a love life," she says. "In the infinite drafts and revisions it went through, the talking goldfish was sacrificed at the altar of rationality."
"Most Indian writers follow current trends in fiction and write keeping the market in mind," says Samit Basu, author of The Simoqin Prophecies. "Maybe they're hoping their books will be cited among the five hottest books suitable for the Man Booker Prize. Magic realism has fallen out of fashion because it is not a hot trend right now."
The irony in Marquez's book is that what is ordinary to us, like trains and magnets, is treated with suspicion by the residents of Macondo, whereas the extraordinary, like a levitating priest high on hot chocolate, is considered the norm. They are wonderstruck that a character who dies in one film can be resurrected in another but cheerfully open their doors to ghosts and apparitions. In Marquez's world, and in many ways ours, reality is subjective and magic is objective. In India, can a man be accused of sedition because of his ideological leaning? I don't know. But in Macondo, can a woman defy death and rise to heaven in the whirl of a trembling wind? Absolutely.