When writer Gabriel Garcia Marquez was about five, an electrician came to his house to change the meter. He came several times. Once, Marquez found his grandmother trying to shoo away a butterfly with a duster saying, almost disdainfully, that the butterfly appeared out of nowhere every time the man came to the house. The butterfly provided the inspiration for Marquez to create one of his characters—Mauricio Babilonia—in his book One Hundred Years of Solitude.
"Every element of magical realism in Marquez's books—like the butterfly—was based on reality," says Mumbai-based artist Sudarshan Shetty, 54. It is an aspect that fascinates him: something which becomes real through a negotiation with the unreal and vice versa. "How do you negotiate between the real and the imagined?" he asks.
Shetty has a talent for turning the literal into the abstract—as though setting something in concrete denies it its mystery and robs it of its chaos—and it is this sensibility that he will bring to the third edition of the Kochi-Muziris Biennale in 2016. "I don't want to be literal about it," says Shetty. "Is there a way in which you can be oblique about the way Kochi represents itself through the biennale? "
He has a rather debonair air about him and a solemn face on which smiles are transient visitors. Shetty's fascination with art started at a young age. He was not a very disciplined child. One day, when he was in the fifth or sixth grade, he was late to drawing class. The students were supposed to carry a pencil box to the class and he had forgotten his so his teacher made him sit outside the class. He borrowed the lead from a friend's broken pencil and started drawing. In the end, the teacher liked his drawing the most. That incident had a profound impact on his decision to become an artist. "After that, I started winning competitions. This gave me a special status among friends and neighbours," he says. After a thoughtful pause, he adds with an impish smile, "Although I started getting the girls only later."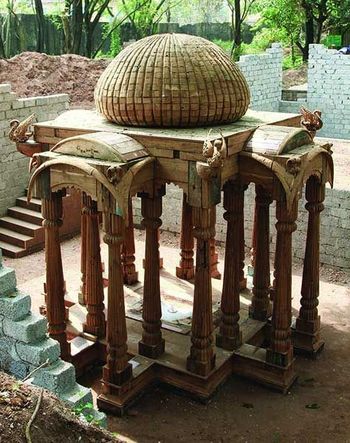 But it was when he went to study at Sir J.J. School of Art in Mumbai that his sensibilities as an artist were sharpened. "Until then," he says, "my idea of an artist was someone who painted film posters and signs outside shops. At art school, I realised that art is not just about your skill at drawing or etching. It can be about where you come from. About your life."
Harnessing this new outlook towards art and life, he exhibited 16 large installations at his first solo show titled Paper Moon in 1995. The artworks, many of which would be destroyed later, found only a few takers at the exhibition. However, he won a loyal army of followers, one of whom was artist Riyas Komu, who, along with artist Bose Krishnamachari, curated the first edition of the Kochi biennale in 2012. "We were in the third year of college," remembers Komu. "A group of friends went to see this exhibition not expecting much but it turned out to be a mind-blowing experience. It was the first time I was seeing such an unusual engagement by an artist with great shapes and objects."
Since then, Shetty started focusing exclusively on sculptural installations, some meant to inspire awe, others to tickle the senses, and still others to make you want to unravel hidden depths and multiple meanings: snapping scissors in a bathtub, the relentless beating of hammers on tables, a steel dinosaur mating with a Jaguar car, a teakwood carpet appearing to cover a body on the floor.
He is one of the most renowned Indian contemporary artists to have made a mark on the international stage. His works have been exhibited at the Fukuoka Asian Art Museum in Japan and the Tate Modern in London. He was a Ford Foundation Fellow at the New School for General Studies in New York. His recent shows include Mimic Momento at Galerie Daniel Templon, Brussels, and A Passage at the Staatliche Museum in Germany.
"The best thing, I feel, that he can bring to the biennale as a curator is his energy," says Krishnamachari. "I used to go to his studio in Mumbai and we would watch all sorts of films together—both good and bad—one after the other. Many of his friends who were architects and designers would congregate there. It was a melting pot of creativity."
Shetty's connection with Kerala is tenuous and doesn't extend beyond a penchant for appam and stew and the films of Adoor Gopalakrishnan. He might not have the cracking dynamism of Komu or the suave air of Krishnamachari but he is dashing in his own way, with his erratic flashes of humour and gritty determination to go beyond the comprehensible and the visual at the next biennale. Art, he says, is not an epiphany. There is a meaninglessness involved in the making of it. But, as Marquez might say, when it is done in the right manner, it always points to some kind of truth.