Roger Federer was born to play tennis and I am delighted that the people of my country got the opportunity to watch him live for the first time ever. I am grateful that I shared the court with him and there is so much I have already learnt from my brief stints with the great man. I only hope we did not damage the confidence of my Australian Open mixed doubles partner, Bruno Soares, whose team Roger and I beat 6-0 in the first match.
To win a set with Roger against a world-class team, that too without losing a game, was in many ways a dream come true. All this in front of legends such as Pete Sampras (on my team bench), Amitabh Bachchan, Sunil Gavaskar and a delirious home crowd. The camaraderie and team spirit in the Indian Aces has been superb from day one and it is amazing that the two greatest tennis players of all time gelled with the rest of us from the moment they arrived to play in India. Of course, I have known Roger for a long time but this was my first meeting with Sampras, and the amazing simplicity of 'Pistol Pete' was striking.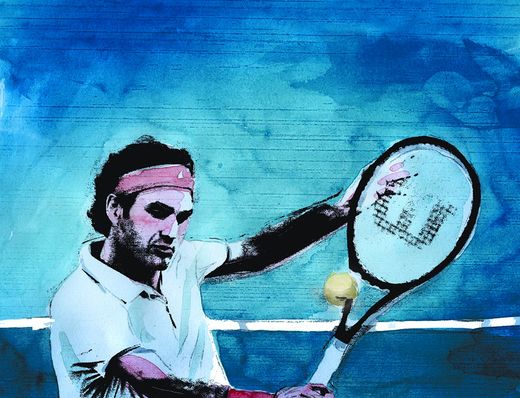 What was remarkable about Roger was his awareness of the unique rules and conditions of the International Premier Tennis League and his eagerness to use these to the team's advantage. When Ana Ivanovic was struggling with her timing in the final set against the Singapore Slammers, it was Roger who suggested we take a time-out. He then made us put our hands on her racket "to give Ana the combined energy of the team". It seemed to work perfectly as the talented Serb won the shootout with some inspired tennis.
The clash of the titans, Federer versus Djokovic, was the most awaited event and it lived up to its billing as the giants of world tennis played their hearts out in a dazzling display that left the crowds and connoisseurs wanting more. The quality of tennis was worthy of a Grand Slam final with Roger and Novak lifting their games to dizzying heights.
To have put together this wonderful extravaganza in India was a phenomenal effort by Mahesh Bhupathi and his hardworking team. The players have enjoyed the tournament immensely and it has taken the spectators by storm. Most players, including me, are already looking forward to the IPTL next year even before the first edition of the league has ended. The massive turnouts at matches and interest generated among the millions of television viewers augur well for the future of tennis in India and in other countries of this region.
Mahesh has just served another ace!
editor@theweek.in