Ashleigh Barty's stunning decision to take an indefinite break from tennis at age 18, just as she looked to be flowering into a world-class player, raises several questions about the kind of pressures that professional sport exerts on young people. Barty, 18, had won Junior Wimbledon at age 15 and was struggling under the weight of Australian hopes since then. This is, perhaps, another case in which a young, talented sportsperson felt the need to shy away from the spotlight, unable to handle the unfair expectations of an entire nation.
When a sportsman displays talent in the early years of his life, he has to quickly learn to deal with the growing expectations of his family, friends, supporters, officials and, if he is blessed with special skills, the hopes of his country. This is by no means easy. Unless there is adequate and mature advice from the support team, which primarily includes the family and close friends, the days of a sportsman on the international stage may be numbered.
The problem is more pertinent in a sport like tennis, where a professional needs to peak as a teenager. In any other career, he would still be learning the ropes. When I won the Junior Wimbledon in 2003, I was just 16. Since then, I have had to shoulder the pressures that are the natural outcome of high expectations. I had won on the back of some special talent, but lacked finesse or the correct technique in various aspects of my game. I had to grow up overnight and was forced to quickly make a lot of technical adjustments in the full glare of the spotlight even as I struggled to come to terms with the daunting standards that I was suddenly expected to maintain on the international stage.
It was a difficult period. I was suffocated at times when I felt I lacked the ammunition in my technique and physique to deliver results of the kind that my country and the media expected of me. Without the support that I had from my family, I might have gone the Barty way and given up on a sport that I loved passionately. I may never have been able to achieve all that I was able to do in later years if my support team had not played the critical role of shielding me from the high-pressure situation.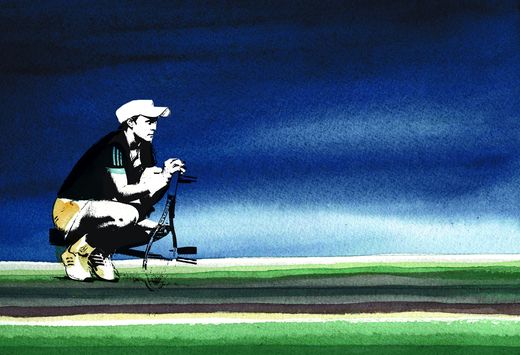 The stakes in professional tennis are high, as each successful player is virtually an industry in himself. The careers of coaches, trainers, hitters and psychologists are entirely dependent on the performance of the player. This obviously exerts even more pressure on the player, who may begin to feel that failure is no longer an option.
Everyone is entitled to have a bad day in his field of work. While very few people would get to know about a failure at the office, a bad day on the field in professional tennis is telecast live and shared by millions of viewers. It takes a special psychological makeup to handle criticism. When everyone expects one to deliver and the media raises unreasonable expectations, it can cripple the career of a developing professional sportsman.
Nick Kyrgios, the 19-year-old tennis sensation, is someone who is now being tested with all the pressure that he is being subjected to by his countrymen. Andy Murray, his conquerer at the Australian Open, had a few words of caution for the sport-loving Aussies. He said the super-talented Kyrgios must be given time and space to develop. Murray has carried the hopes of his countrymen for years, ever since he was a teenager. He should know a thing or two about what pressure can do to a promising sportsman.
editor@theweek.in