When Sachin Tendulkar retired from Test cricket, he got what could be termed as a 'designer farewell' from the game that he had adorned with such absolute competence and brilliance. Not every sportsman is as fortunate as the little master and lesser men have to be prepared to accept the verdict of the ravages of time and fortune when circumstances do not permit a perfect send-off that a player may have deserved.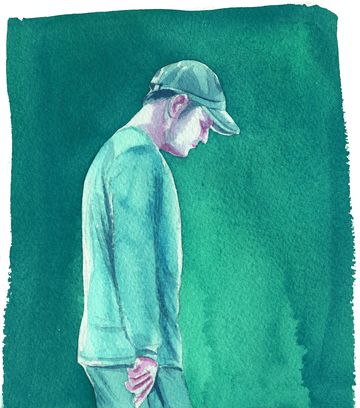 Mahendra Singh Dhoni's sudden retirement from Test cricket in the middle of a difficult series in Australia is not the kind of end to a Test career that one would have liked for someone whose international success has inspired a whole generation of cricketers from small towns and districts of our amazingly diverse country. Even though it comes as a bit of an anti-climax to what has been a tremendously successful career, Dhoni's retirement must in no way diminish the importance of his remarkable achievements and contributions in a decade of international cricket―as a player and as a captain.
Dhoni's international career began around the same period when I was making waves for the first time professionally in the year 2005. He made his One-Day debut in December 2004, just days before I won a historic match in my first Grand Slam at the Australian Open, which opened up the gates for my breakthrough year in tennis. He played his first Test almost 12 months later and soon began to take the cricketing world by storm in all forms of the game. Of course, temperamentally and technically, he was perhaps more suited to the limited overs format but his feats in Test cricket over the years would have left many successful international cricketers envious.
I have got along well with several cricketers, and Yuvraj Singh is my closest friend among Indian cricketers, but Dhoni was always someone I followed closely and looked up to as a fellow sportsman to inspire me when the going was tough on the tennis court. In that sense, the unlikely superstar cricketer from Ranchi was truly inspirational not only for the thousands of kids from small towns and villages who took up the game purely because of his magnificent exploits, but also for fellow sportsmen like me who felt truly inspired by his uncanny ability to deliver under pressure.
I met Dhoni for the first time in Birmingham in 2009 at a dinner at a common friend's house. I was in England then for the grass court tournaments preceding Wimbledon and he was the Indian captain for the T20 World Cup that was being played there. In due course, when I got to know him better, I found him to be a simple and likeable person despite the fame and world acclaim that he had earned.
He still has a few years of world-class cricket left in him. I am sure that by playing in the One-Day and T20 formats, he will continue to inspire thousands of youngsters from small towns and villages to take up the game and form the nucleus of the Indian teams of the future. An Indian victory in the coming World Cup will be a fitting tribute by his teammates to a man who certainly deserved a memorable farewell from Test cricket for his unique and commendable accomplishments.
editor@theweek.in