For me, it was like turning the clock back and returning to school. I was in Doha for the Qatar Total Open and the officials had organised a visit to an Indian school in the city. I got this wonderful opportunity to meet hundreds of school children, and their youthful enthusiasm and confidence to take on the world was, indeed, infectious. They picked my brains with the most ingenious questions and left me nostalgic with memories of my own days in Nasr School, Hyderabad, more than a decade ago.
Education is the greatest gift our parents give us and the carefree schooldays remain an important part of our lives forever. Not all of us enjoy the stress of preparing and appearing for examinations while growing up but it is these experiences that give us the basic foundation and platform to perform with distinction under pressure in various professions that we may pursue as adults. It is in school that we imbibe those strong values and knowledge that shape our personalities and build character. These are the 'wonder years' that I would not trade for anything in the world.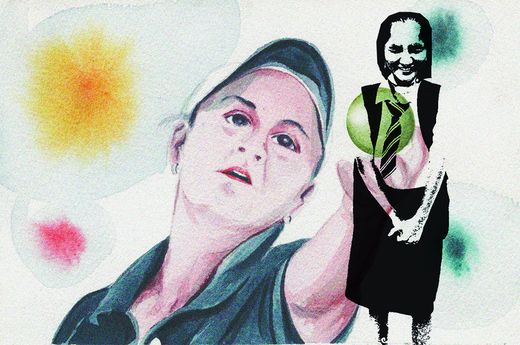 I believe that a profession like tennis provides a great opportunity to learn 'on the road' while we are making a career for ourselves. It gave me the chance to experience life in its totality and educate myself through worldwide travel, meeting different kinds of people of diverse cultures from all over the globe. But the formal education that I received at Nasr was what helped me enhance all that I learnt on the tennis circuit and I am a firm believer that there can be no substitute for the treasured experience of life in school.
I did not attend school on a daily basis as I had to travel for playing in tournaments from a very early stage of my life. However, just being a part of an educational institution helped me forge memorable and lasting bonds with classmates and teachers who were an intrinsic part of my schooling. This has given me fond memories of childhood and early adolescence that will remain with me forever. In my unique case it would have been easy for me to skip school altogether and yet my parents put in every effort to ensure that I was blessed with the basic schooling that has given me a dimension in life that I would have missed out on. I used to be a brilliant student when I was 10 years old but the priorities needed to be reorganised because of my career in tennis.
I achieved a first division in my 10th class ICSE boards, and then repeated the feat in my 12th standard SSC examinations. I attended a year of college and it was again an experience that I would not have liked to miss out on. It was at that point of time that I needed to make a choice of either playing Wimbledon and other Grand Slam tournaments or continuing with college life. I chose the former option and put my education on hold.
Providing schooling opportunities to every young Indian is a challenge that we have faced for several decades. We need to continue our efforts in this direction if we wish to reach the super power status we aspire. A country may possess all the talent in the world but its potential can never be fulfilled unless and until the youth of the entire nation is armed with the power of education.
editor@the-week.in