"It [a glass of mud mixed with water] blocks the food pipe and the elderly would have to fight for oxygen" - Elango Rajarathiram, HelpAge India
I am a burden. I don't want to trouble you any more," she says, hands joined in supplication. Tears run down her wrinkled face as she lifts her head to look into the eyes of her daughter, Deivanai Ponnumalai. Her words are lost in sobs, and her lower lip trembles as she wipes away the tears with the corner of her muddled green sari. Janaki Kottaichamy, 70, knows that her daughter has little time to take care of her. Her right leg and left hand, both paralysed, add to the burden. Deivanai, an agricultural labourer, ekes out a living and cannot afford her mother's medicines.
Janaki lives on one meal a day—a cup of kanji (rice gruel) early in the morning. "I don't want to live. I know I will be killed as my daughter cannot afford to take care of me. But I want to die a peaceful death without pain. Will you help me?" she asks me. Given her condition, Janaki could soon be given a leisurely oil bath, several glasses of tender coconut water and, perhaps, a lethal injection.
Called Thalaikoothal, the oil bath is a crude ritual practised in more than 40 villages—including Mandabasalai, where Janaki lives—in Tamil Nadu's industrial capital Virudhunagar and India's firecracker capital Sivakasi. It is also prevalent in villages around Madurai and Thoothukudi, though to a lesser extent.
In Thalaikoothal, the body is massaged with 100ml each of coconut, castor and sesame oils, usually at dawn. After this, the person is given a cold bath and put to bed. The body temperature soon dips, often to a lethal extent. After 15 minutes, the person is made to drink a few glasses of tender coconut water and a glass of milk. This causes renal failure. In a day or two, the person catches a fever and dies.
In M Reddiapatti, a village near Mandabasalai, 92-year-old Subbama Veluchamy was recently put to sleep by her family. Bedridden for more than 40 days, she was under the care of her sister-in-law and her son's family. One day, after a bout of diarrhoea, Subbama refused to eat or drink. This was when the family decided to give her the oil bath. However, the bath failed, and a local quack prescribed a dozen sleeping pills. These, too, failed to put her out of her misery. The last resort was a lethal injection. As her veins were infirm, the quack pricked her foot and took her life. "We all could hear her crying loudly and quivering in pain. But the family cannot afford her," says Kasthuri, her neighbour.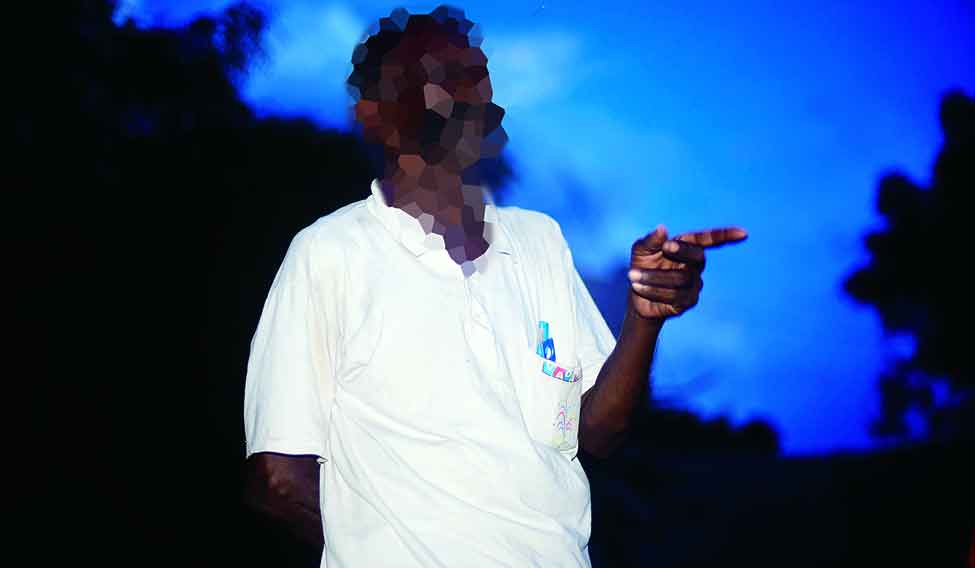 Till a few years ago, if the oil and coconut water failed, the person would be given a glass of mud mixed with water or, a piece of murukku, a savoury, would be forced down the throat. "It blocks the food pipe and the elderly would have to fight for oxygen," says Elango Rajarathiram of HelpAge India, an NGO in Virudhunagar working to stop the ritual.
Though villagers claim they have buried this gruesome tradition, it has now taken on a silent form. Unlike earlier, when it was socially acceptable, relatives are no longer informed or invited. More shocking, however, is the evolution of the ritual. Now, pesticides, sleeping pills and lethal injections have become part of it. The local quacks prescribe Valium tablets. If these fail, the villagers call in the quack to inject a combination of poisons and a fatal dose of drugs. Death comes within minutes.
'Dr Muthuraja', who gave Subbama the lethal injection, refused to meet THE WEEK. But Kasthuri, Subbama's neighbour, says Muthuraja is the trusted man in such situations. A quack from Virudhunagar, Muthuraja usually administers lethal injections on demand. However, he insists on confidentiality as he knows the gravity and depravity of his service. Interestingly, the villagers in M Reddiapatti and Mandabasalai know that he is not a doctor or a trained nurse. "He used to be a compounder in a hospital in Madurai," says Selvaraj, a shop owner in M Reddiapatti.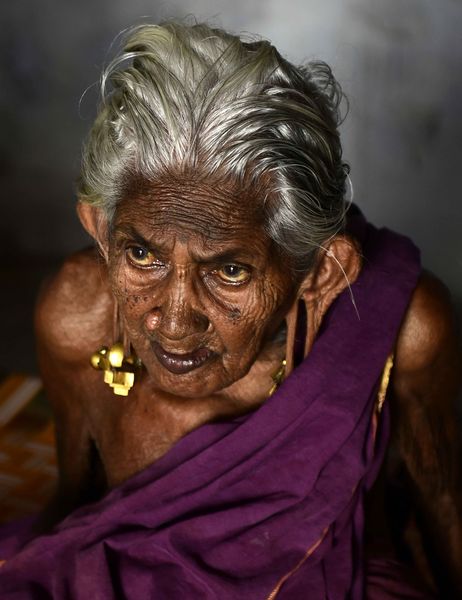 In other villages, such as Kariapatti, Ennam Reddiapatti and Vellore, pesticides are being used to kill the elderly. The pesticide Thimet 10 G, a dark granulated organic solvent, or Kurnamarunthu, as the villagers call it, is mixed in tea or water and administered.
Says 66-year-old Dhanushkodi Karupannan of Ennam Reddiapatti village: "I have done it for my sister-in-law and my father. What else can be done when they cannot fend for themselves? We cannot afford them." A security guard in a fireworks company in Sivakasi, Dhanushkodi is one of the few men skilled in the technique. "I did it 20 years back. We don't practise it anymore," he adds quickly.
Another popular material is a highly-toxic tablet used to kill pigs. It costs Rs.10 and is sold under various brand names, such as Quickphos and Celphos, in pesticide shops throughout these villages. Usually, this tablet is mixed in tea given to the elderly. The death results from profound shock, myocarditis and multi-organ failure.
Dhanushkodi recently saw his relative Mookaiah take a 'pig tablet'. "He died within one hour," he says. "His sons refused to take care of him and he had to repay loans he had taken for his daughter's wedding. I saw him consume the tablet. But, he was helpless." His 62-year-old relative Bhaskaran Muniyandi asks: "We know this would be our fate when we grow old, but where is the solution?"
Though the practice is ethically and legally unpardonable, one should note that it is sustained by the economic backwardness of this region. "Their livelihood has always been a question mark," says J. Manivannan of Elders For Elders Foundation, an NGO in Cuddalore. "They are farm labourers. Both men and women work but their daily earnings can meet only one person's needs."
And, the state government's old age pension, Rs.1,000 a month, has recently been denied to about 80 per cent of the estimated 30,000 elders in these villages. "This was a big financial support for the people in this region as there are no big job opportunities for the elders," says Tiruchuli MLA Thangam Thennarasu. "Despite several requests, the revenue officials have recently disqualified 80 per cent of the elders from the list of pensioners." The revenue officials, he says, have turned a blind eye to the elders in this region, listing various additional eligibility criteria. Apparently, to gain votes, many villagers had been given the pension despite not being fully eligible. Now, they are being held to the actual criteria.
The monthly pension was the major source of money for the most of the elderly. "It is my money. It fetches me two square meals a day and a few medicines," says Poolugu Pandi, 90, of Mandabasalai village. Paralysed because of arthritis and having lost 60 per cent of his vision, he is under the care of his daughter-in-law. But, he is now worried, as some of his relatives no longer get the pension. "Will I continue to get the monthly pension? Otherwise, where do I go for food and medicine?" he asks.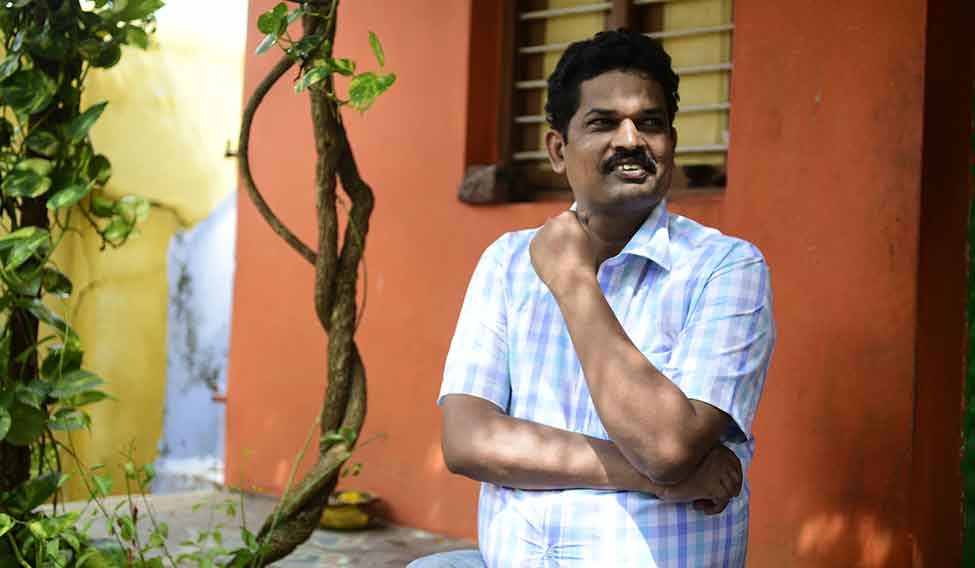 Elsewhere, Raniamma Natarasa Thevar, 80, was ditched by her daughter and grandchildren because she stopped getting pension. She now lives in a dilapidated house. She recently bumped into an iron gate and lost vision in her right eye.
Apart from economical constraints, the lack of palliative care in these villages is also a serious concern. "We would have to go to Madurai for any medical help. There are no big hospitals [here]," says Rasathi, wife of Velusamy Sangaiah, 60, who is being treated for prostate cancer. "We have spent close to Rs.2 lakh in the last one year. We got help through the government's insurance scheme. But, what now?"
Likewise, a primary health centre or a village nurse would have helped Seeniamma, 97, who recently survived Thalaikoothal twice as well as ten sleeping pills. Having lost her sight and voice, Seeniamma lies on a steel cot in a small, dark room, waiting for a release. "I am also suffering with her," says her daughter-in-law Karpagavalli. "We have to spend at least Rs.300 a month to get Dettol and soap to clean this room. Doctors and nurses used to visit our village and give medicines to the elders. But, these days, we don't find them."
State health secretary J. Radhakrishnan, however, disagrees. "Tamil Nadu is next only to Kerala when it comes to palliative care," he tells THE WEEK.
However, despite interventions by the government and NGOs, the villagers realise they, too, will turn victims one day. Says Krishnasamy, 67, of Vellore village: "I offered Thalaikoothal to my brother. One day, my son will do the same to me."
Most names have been changed.