"Internet of things is the next trillion-dollar technological frontier everyone is aiming at" - Rohan Shravan, founder of Notion Ink

"By collecting data and applying analytics technologies to it, businesses can derive key insights which can in turn drive business decisions" - Rajan Sachdeva, managing director, Accenture Technology, India

"Smartphones have become so ubiquitous that barrier for usage of IoT as a technology has gone. Today, you can connect almost every IoT device to a smartphone" - Manu Madhusudanan, founder of Cooey
So, you are tired and do not want to hold the magazine, but you want to read this article. Just say 'read out the article' and relax, the article will be read out to you.
OK, you liked the story and want to save it. Just say 'save it', and it is saved. You would like to share it with friends. A voice command, and the story is on your Facebook, Twitter, Linkedin...
This is no science fiction, and it won't take long for such technologies to be common. Eve, a spherical robot which works on the principle of internet of things (IoT), will do all this and much more. You just need to sync your devices with Eve and voila! you can control your refrigerator or washing machine with voice commands to Eve. "Internet of things is the next trillion-dollar technological frontier everyone is aiming at," says Rohan Shravan, the man behind Eve and founder of Notion Ink, a Bengaluru-based firm. "Eve is our attempt at innovation in IoT and artificial intelligence."
Touted as the biggest technological disruption after the internet itself, IoT is set to change everything we do―the way we communicate, sleep, eat, work or party. So it is often referred to as internet of everything. IoT is all about connected devices that talk to each other over a network. The world today has some six billion connected devices. By 2020, about 50 billion devices are expected to be connected to the internet.
The possibilities that IoT offers are immense. For instance, if there is a Wi-Fi enabled temperature and humidity sensor installed in your house, it can send data to your phone. In effect, it is talking to your phone. Or, suppose you are getting late for the office but can't find the car key. A smart sensor-based tag on your key can alert your phone where it is.
The smartphone is at the centre of this technology. Technologists are looking at a future where refrigerators, washing machines, coffee makers, cars, traffic signals and even clothes could talk to the smartphone and vice versa. Smartphones will be able to remotely monitor and control all these devices. In fact, it is already happening.

KisanHub
An integrated platform that brings together public and private data to help farmers take informed decisions about their day-to-day operations and markets. With the help of sensors in the field, KisanHub monitors and analyses data to helps reduce input costs, boost returns, improve efficiency and make farming sustainable. It also has warning systems that inform farmers of rough weather.
Interestingly, India and its new breed of technologists are at the forefront of this movement. Take the case of Sabarish Prakash and his friends. Food was a major headache for them during their college days. They did not know cooking, and eating out every day left a big hole in their budget. "We did not know recipes, and whenever we cooked my mother had to narrate the entire process through phone," says Prakash. After completing their engineering, Prakash and friends found a solution for the problem. They made a microwave oven with an inbuilt touch screen where recipes come up explaining the process and ingredients. Called Maid, the oven gives step-by-step instructions for preparing a dish. Time and temperature are automatically set, based on the recipe. And, your smartphone gets an alert when the dish is ready.
The Maid app calculates calories and suggests recipes based on that. One can also share recipes with friends and family. Prakash is currently working with chefs to get recipes tailor-made for the oven. SectorQube, the company he founded with friends, is now planning to connect other home appliances. The company was incubated at Startup Village in Kochi.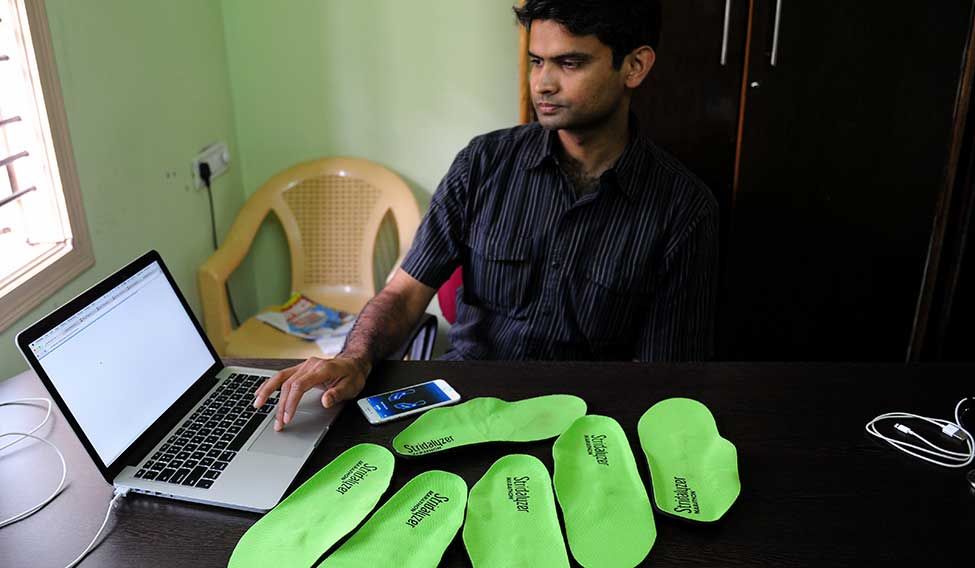 Smart kitchens have a bigger role to play at hotels and food sellers than at homes. With the Mukunda foods app, one can now place order directly with Dosamatic, an automatic dosa making machine. Select the thickness, filling and ingredients you want and your order is done. Dosamatic has been connected by a startup called Inventrom based out of Goa. Expected to be launched next month, the app will be initially available only in Chennai.
The most revolutionary impact of internet of things could be in health care, where smart health monitors can help save millions of rupees through preventive diagnostics. In fact, about 50 per cent of the cost of chronic disease treatment could be saved this way. Take, for instance, the case of Bharat Nayyar, 38. He had chest pain last year, and doctors asked him to regularly monitor his heart rate and ECG. The doctors increased or decreased the dosage of medicine on the basis of the ECG report. But he has too hectic a schedule to go for regular tests. Recently, he heard about Sanket, an ECG and heart rate recorder which is of the size of a credit card. The user just needs to put it close to the chest to get a reading. The ECG is shown on a smartphone which is connected to the device. The data can be shared with doctor or family immediately through WhatsApp or email. The makers of the device are planning to bring in features such as nearest hospital suggestion, medicine delivery and real-time ECG interpretation in the app soon. Nayyar bought Sanket for Rs.15,000 and says it is worth the money. "I might have averted a stroke because of timely reports from Sanket," he says.

NetPlug
Helps small-scale businesses connect their products to the internet and make them IoT-enabled. NetPlug has been used to automate various products like Dosamatic, an automatic, table-top dosa-making machine. The reverend D'Costa, a teacher in Goa, recently used NetPlug to automate the bell schedule in his school.
Many cardiac failures happen because of the mismatch between delayed ECG and actual heart condition at the time of angina pain. "We are working on a mechanism where we will work with the government to give these devices for free to people who do not have access to diagnostic services," says Rahul Rastogi, founder and chief executive officer of Agatsa, the Delhi-based parent company of Sanket.
The potential of IoT in preventive health care is not limited to monitoring devices. Agasta and Bangalore-based Cooey are separately working on compact devices which can measure blood glucose, blood sugar, blood pressure and temperature without needing any assistance. Since these devices will generate huge amounts of data, both the companies plan to monetise it by adding features such as medicine delivery and doctor suggestions based on the location.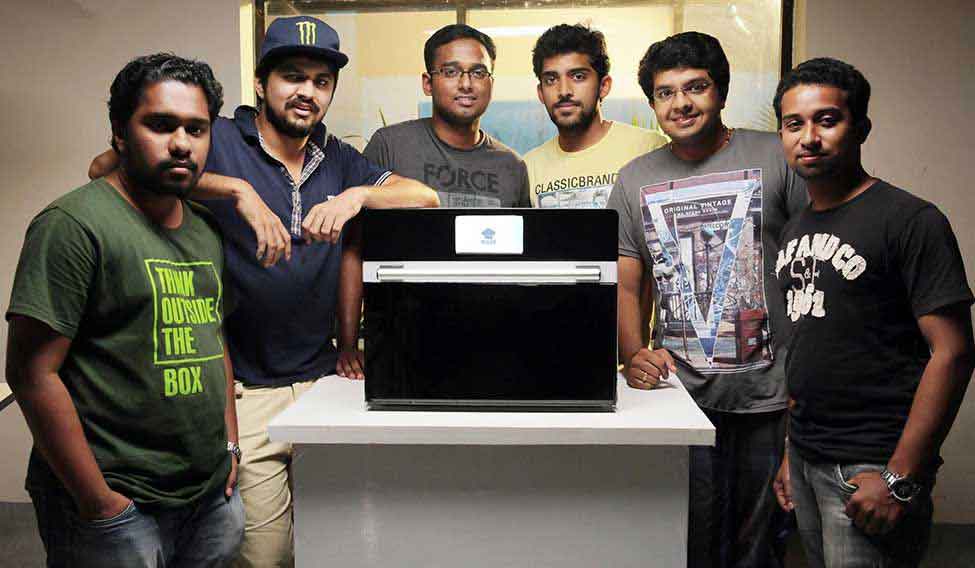 Among Cooey's health devices in the pipeline is a smart toothbrush which could tell blood glucose by analysing saliva. Saliva's pH value is said to be the determinant of many diseases. All these devices will remotely connect with smartphones, making all diagnostic data easily accessible.
The internet of things will have a dramatic impact on lifestyle. Imagine the curtains opening on their own at a specific time in the morning and the geyser keeping hot water ready by the time of your bath. Smart homes can even detect if you have left home and switch off any electric equipment that is not required and activate the door security camera.
India has seen a steady increase in the number of connected homes, thanks to the growing awareness among people and the convenience these houses offer. When Ananta Shivam Krishnamurthy of Bengaluru was constructing his house, he did not think twice about arming it technologically. He can now monitor his house on his smartphone and will get an alarm in case of a break-in attempt. "We travel a lot, so security of the house was our foremost concern," he says. "The automatic settings have made our lives easier."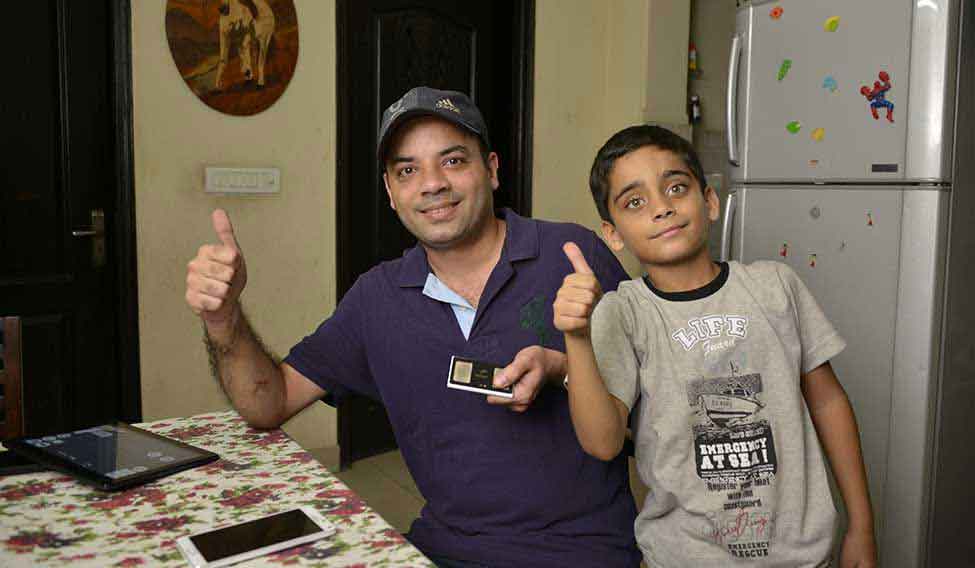 The technology behind Krishnamurthy's smart home is by Silvan Innovation Labs, which has been trying to popularise the concept. Says Avinash Gautam, co-founder and CEO of Silvan Innovation Labs: "Smart homes fill a gap when it comes to safety, security, comfort and energy optimisation. But they need to be made affordable. Today, smart homes are synonymous with upwardly mobile. This is a myth we want to bust."
Delhi-based Cubical Labs, another home automation company, is also eying the affordable segment. Cubical's smart home solutions cost Rs.60,000 to Rs.70,000 for a three-bedroom-kitchen house.
While most global automakers have already introduced IoT-enabled cars, India is still at a very nascent stage in this field. Some attempts are now being made, not so much by carmakers but independent companies. A smart plug designed by the company Car IQ (the device goes into the on-board diagnostics port of the car) can get all the data from your car's computer and send it to the Car IQ app in your smartphone. This data includes temperature, air intake, health of the engine, top speed, overspeeding alerts and battery life. With all these data on the Car IQ platform, there are added features such as servicing reminders, insurance renewal, roadside assistance and even parking assistance in select cities.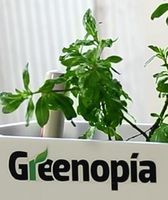 Greenopia
A 'smart pot' that takes care of your plants. Sync Greenopia with your smartphone, and it acts as a personal gardening assistant that helps you grow a healthy plant. The pot has sensors that detect the vital signs of a plant, whether it is receiving enough water and sunlight, or whether soil conditions are optimum.
It also lets you water your plants remotely. The smart pot comes with a motor and a reservoir. Press the 'water' button on the app, and the pot will activate the motor to water the plant.
Ritesh Pai, who drives frequently on the Mumbai-Pune expressway, bought the smart plug six months ago. A while before that he had the nightmarish experience of his car breaking down midway on the expressway because of spilling of brake oil. "If I can invest Rs.7 to 8 lakh in a car, then why not invest in its maintenance. In case I park my car at an unauthorised parking, the plug tells me whether my car has been towed away or is still safe," he says.
Mahindra & Mahindra's electric vehicle, Reva, connects on a mobile platform, helping the driver to lock or open doors, control temperature and remotely trigger the battery. However, for smart cars to click in India, there should be better infrastructure, and the pricing has to be correct. "The traffic systems have to be connected and there has to be an overall enabling environment," says C.V. Raman, executive director, Maruti Suzuki India. "But, I do see cars getting packed with more technology features in time to come."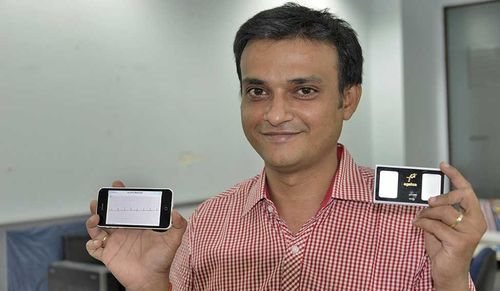 Even as consumer applications of internet of things have resulted in a smarter life, experts believe that its impact will be several times more in business-to business applications. Businesses such as mining, oil and gas, manufacturing and construction will see cost reduction and improved efficiency because of IoT. For instance, IoT could bring in predictive maintenance of machines, thus preventing stalling of work because of machine breakdown.
A report by Accenture says industrial IoT is projected to add $37 billion to India's GDP in the next 15 years. Taking additional measures, like improving the telecom infrastructure, this figure could grow to $47 billion.
And, because of the growing smartphone penetration, connected devices are not just limited to cities. "Smartphones have become so ubiquitous that barrier for usage of IoT as a technology has gone," says Manu Madhusudanan, founder of Cooey. "Today, you can connect almost every IoT device to a smartphone."
Another reason for the popularity of IoT devices is the falling prices of sensors. They have gone down by 30 to 70 per cent in the past five years, mainly because of the rapid growth in the smartphones business.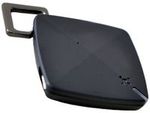 Gecko
A hand-held device that makes your smartphone smarter. Use Gecko to control the music on your phone, or to take pictures and videos remotely. It is like a gesture-enabled remote to control your smartphone. Gecko can also be used as a tracking device. If you have the habit of leaving your stuff behind, just Gecko-tag them, and you will never lose the things you love.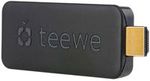 Teewe
A smart dongle that lets you play content on your mobile or TV with the help of Wi-Fi. Sync it with your devices, and you can watch YouTube videos, see photos and do a 'universal search' of all your content using any one device. Teewe 2 users will get a two-month premium subscription of ErosNow, the online entertainment arm of Bollywood studio Eros International.
In fact, all IT majors―both hardware and software―have started focusing on internet of things. Chip maker Intel has announced a Maker lab in Bengaluru which will support startups with hardware design and product innovation. Qualcomm recently announced a $150 million venture fund for investing in IoT startups. It has also set up an innovation lab in Bengaluru which will help startups do product design and prototyping.
While internet of things in itself is a huge opportunity, the data emerging out of connected devices will have a much larger potential. "Data will become the new gold," says Rajan Sachdeva, managing director, Accenture Technology, India. "By collecting data and applying analytics technologies to it, businesses can derive key insights which can in turn drive business decisions."
A McKinsey report says most of the IoT data collected today is not being used. "Currently, the IoT ecosystem is not mature enough to handle data effectively. If we are able to crack it, this will open a new range of products and services," says Shailesh Kekre of McKinsey India. For instance, the data from sensors in a water pumping station could be used to trigger an alarm when a pump overheats and is about to fail. In fact, the data can be used to predict overheating and take preventive measures.
Jayanth Kolla of Convergence Catalyst, an industry research firm, says India is at the forefront, along with the US, China and other developed markets, in IoT innovation. "If you look at some of the devices that our entrepreneurs are coming out with, they are at par with a developed economy. IoT as an industry is under development globally and India has very well kept pace with it," he says. He, however, feels India is not participating as aggressively in the standardisation front. Currently, there are no standards for IoT products, and, as a result, inter-operability is an issue. There are, however, several consortiums for standardisation of IoT technology.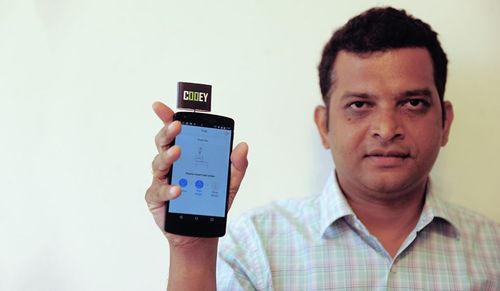 India's expertise in software could be a major factor for its doing well in IoT. Indian engineers have been able to develop smart solutions on the software side. The Achilles heel, however, is hardware. India lags severely in manufacturing of hardware products. While product design and software writing are done in India, most of the entrepreneurs get hardware manufactured in China. "We do not have right kind of suppliers, system integrators, product designers and even manufacturing set-ups here," says Shubh Malhotra, co-founder of Teewe, a media streaming dongle.
Experts, however, see no harm in building India's IoT story on Chinese manufacturing. But, they say, it should be taken as an opportunity to drive electronics manufacturing in the country.
With venture capitalists focusing on dot-com startups, IoT startups in India face a severe lack of funds. But crowdfunding has become a saviour for them. The startup Retisense raised $50,000 on Kickstarter, a platform that supports ideas through crowdfunding, for its product Stridalyzer, a smart insole that tracks the impact on a runner's feet and knee.
POD
Developed by a startup called BCausE, POD is a handheld device that captures specifications such as manufacturing and expiry dates and ingredients of a product to help consumers. It also helps manufacturers to tailor loyalty programmes based on the purchase history of their customers. POD, which will be launched next year, can help in taking informed decisions and make passive consumers to active ones.
To tackle the issues of funding, mentoring and design support, Nasscom, along with the Department of Electronics, is setting up a centre of excellence for IoT in Bengaluru, which will act like an incubation centre for IoT startups. "Our aim is to make India a hub for internet of things," says K.S. Viswanathan, vice president (industry initiatives) at Nasscom. He oversees the facility. "The internet of things market is expected to reach $300 billion by 2025, and India's aim is to grab 20 per cent of it," he says.
The government's smart city programme is expected to give a major fillip to adoption of IoT in India. Smart lighting, citizen safety and smart parking are some of the components of the government's ambitious IoT policy. "It is not about whether we need it," says Nihal Kashinath, founder of IoT Bangalore Forum. "IoT is a way to make our lives simpler and better. It brings solutions for practical problems witnessed in the daily life, reducing costs at the same time."
Interview/ Dr Ajay Kumar, additional secretary, DeitY
IoT is a high priority area
By Vandana
The draft IoT policy is out. What is the next step?
We have started operationalising the policy, at least some components of it, because IoT is something which is evolving very fast. There are a lot of financial costs involved, so we are seeking approval for the whole project. And, hopefully, in a month's time we should get that. Meanwhile, we have started working on one or two things which were very important. We have given approval for a centre of excellence which is part of the draft policy. Nasscom is spearheading the project for which money has been released. They have done a few roadshows. The government of Karnataka has given some space to set it up in Bengaluru. Depending on the response, we may think of starting similar centres at other places as well.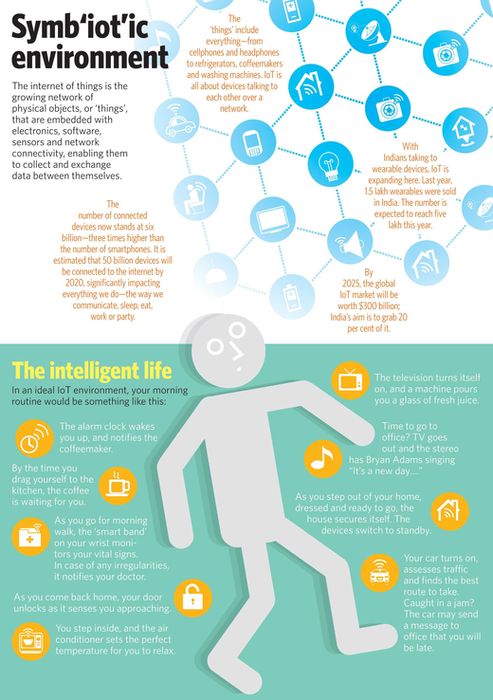 Are you looking at pilot projects?
Yes, we will be doing some demonstration projects to show how IoT can add value. Whether it is smart lighting, smart agriculture, or smart metering, we could identify five demonstration projects to show how IoT can add value in the indian context. Second is, how do we build capacity in IoT. We have provided a lot of funding for capacity building―essentially enabling people to participate in IoT standard development process. Today, a lot of our stakeholders lack IoT skills which are much needed for its faster adoption.
What is the budget you have outlined for the implementation of IoT policy?
The budget would be somewhere around Rs.500 crore.
You will have to work with a lot of ministries and states. Would the implementation be difficult?
There is a wrong notion that doing things with the government is difficult. Today, the government is driving the LED change in the country. The government is driving the renewable change in the country. IoT does not need change in business processes. In fact, it adds value and convenience for the end user. Therefore, IoT is much easier to implement with respect to domains. The idea is to showcase some projects so that people develop confidence in IoT as a technology.
IoT also involves a large amount of hardware manufacturing, an area where India has been lagging. What will be the impact?
Today, we are getting bigger companies which are planning to start manufacturing in India, like Foxconn and Flextronics. The problem with these companies is they are so big they don't want to work with startups. But there are smaller companies that can work with startups. When I speak of IoT policy, I am talking about design and product development. Design and product development should be our core strengths in IoT. Even in electronics manufacturing, we have seen a lot of interest of late. In the last one year we have got 090,000 crore worth of investments. There are 140 companies which are at various stages of investment. This is only the tip of the iceberg.
Do you think India's IoT growth story can be built on Chinese manufacturing?
Yes, it can be built on Chinese manufacturing. To my mind, it will not be a showstopper. As long as startups find it cheaper to manufacture in China, they will continue to manufacture there. It is good to have it in India. Development of IoT products is not dependent on electronics manufacturing. Today, we are in a situation where we are promoting both. IoT is a very high priority area for us.
Wearable boom
Businessman Anshul Tyagi of Jaipur has always cared about sales targets. But, recently, his activity targets got him worried. A sedentary lifestyle and early onset of diabetes made him buy an Mi band. There has been a marked improvement in his eating habits, fitness activities and sleep routine, thanks to the data from the smart band. Tyagi now plans to buy an advanced one, which can track his heart rate and blood pressure as well.
Indians are warming up to wearable devices like never before, and six major players in the wearables space, including global biggies Jawbone and Fitbit, have launched their India operations in the past one year. Analysts see approximately five lakh wearables getting sold in India in 2015, up from 1.5 lakh last year. According to the latest report by technology tracking firm IDC, the wearables market will grow over 173 per cent this fiscal year. Almost 72.1 million wearables will be shipped in 2015, up from 26.4 million last year.
Fitness bands and smart watches account for majority of wearable devices sold in India. Spiralling cases of cardiovascular diseases and unhealthy lifestyle have hooked people in urban India to these devices. Accenture's report on consumer preferences in the technology space outlines heightened interest among Indians for fitness monitors and personal health trackers. "There is a lot more awareness among people now," says Abhishek Latthe, founder and CEO of SenseGiz, which manufactures wearables. "2016 should see a significant amount of sales in the wearable tech industry."
Although Nike and Samsung hold the lion's share of the market, a clutch of startups are trying to get a piece of the fitness pie. These include the likes of Get Active, GOQii, Fitkat and Gecko.
Of late, the wearables category has seen innovations in elderly care, injury prevention, women safety and health care monitoring. Retisense has created Stridalyzer, smart insoles that help runners prevent injuries. The runner needs to wear it underneath the sole and sync it with the Stridalyzer app. Voice alerts will inform the runner whether there is too much stress on the knee or the toe, and whether the strides are correct.
Sarath Chander of Bengaluru, who stopped running because of frequent injuries, has resumed the daily run. "There was no data to tell me where I was stressing more, how my landing should be, and whether I was striding right," he says.
Another startup, Touchkin, helps you take care for your loved ones from a distance. Touchstone, its wearable pendant-like device, is not just a panic- and fall-alert device; it can also send a loving gesture to the one you care for by just touching the 'touchstone'. "In India, nobody manages health on their own. Somebody has to care for and keep tracking. The Touchkin app can get data from 80 different kinds of fitness devices. So, you can track your mom's activity, sleep routine, etc, using this app," says Jo Agarwal, founder of Touchkin.
Despite the many innovations, getting customers to buy the products would not be easy. Indians are extremely price-conscious and always look for the best, 'value for money' products. Says Mohammed Hussain Naseem, founder of 2mpower health management services, the parent company behind Get Active fitness tracker: "In India, people look for much more from an activity tracker. They do not see an immediate benefit. Business models in this space, therefore, will evolve over time."