It is the first Monday after Kahaani 2: Durga Rani Singh hit theatres. We are meeting Vidya Balan, the lead actor of the film, at a five-star hotel in the Mumbai suburbs. There has been a buzz about her strong performance. Critics are calling her 'the hero' again. Balan's character Vidya Sinha/Durga Rani Singh looks dreary in the film, but the actor lights up the screen with her power-packed performance. Not many actors would be willing to portray an eccentric character, especially after being away from the screen for a while and when the prior releases haven't been that successful.
"My choices have been a bit... (pause) off-beat, if that's the word we want to use," says Balan, while settling down in the balcony of the hotel with the setting sun, sea and palm trees in the background. Balan chooses to sit there after we got her out of the conference hall, where she had spent the last couple of hours giving interviews, for clicking pictures. She was feeling claustrophobic inside, she says.
Coming back to her latest release, Balan says she felt compelled to tell the story that director Sujoy Ghosh brought to her. "It was a tough film for me to do. I needed that rest before I dealt with something like this," she says, justifying the gap between her last release, Te3n that came out in June, and Kahaani 2. "I took a few months off. Ever since I had become an actor, I don't think I had given myself any time. And when I gave myself time, I felt fully energised."
The stories drive her. She wants to live different people's lives, and that is why she hasn't hesitated from doing a character who looks ordinary. "Looking good is very subjective," says Balan. "When people say you are looking so simple, so drab on-screen, I look at them and think how I didn't, even for a moment, think that I am not looking nice."
There is a very clear line between who Balan is in real life and the characters she portrays on-screen. "I don't mistake one for the other. Thankfully, I have that clarity," she says. But still there are moments in the films that are so real that she does feel a sense of deja vu. For instance, in one scene in Kahaani 2, Durga thinks to herself that she wants to look good. She hasn't been paying attention to herself because of the situations in her life. In real life, too, sometimes, you don't take as much interest in yourself as you should and it affects your overall well-being.
Balan recalls the time when she was rejected for many projects down south because of her looks. "I was going through a very tough time back then. I remember one of the producers clearly telling me that he wanted to replace me because I didn't look good," she says. "I didn't look into the mirror for six months after that. I had lost the spark. That has happened to me." Since then, Balan has been criticised for many more things like her dressing sense and even acting skills. But she remains unfazed by it. She still has a hearty laugh, except sometimes, during the conversation, when she takes long pauses and goes into a pondering mode.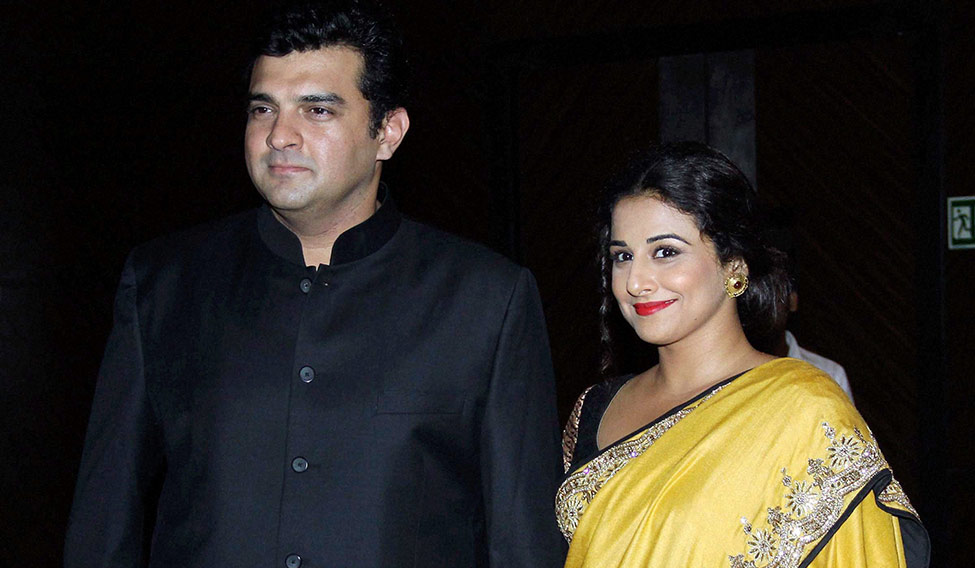 Balan is an eternal optimist. "Whatever happens I finally pull myself out of it," she says. The rejections she faced were mostly before she got the 'female hero' tag in Bollywood after the success of her films Paa, No One Killed Jessica, The Dirty Picture and Kahaani. However, her career graph in the past few years hasn't been that great. Her films, Hamari Adhuri Kahaani, Ghanchakkar, Bobby Jasoos and Shaadi Ke Side Effects, failed to make a mark at the box-office. But her performance in Kahaani 2 has been getting rave reviews.
"I did the films I believed in and they didn't work, and, of course, it affected me," says Balan. "It was heartbreaking. But I cry and get over it. I share what I feel with Siddharth [Roy Kapur, her husband] or my family and I let go." However, moving past the low phase is not that easy. "When you are in that down phase, it is difficult to remind yourself that it is a part of life," says Balan.
She has been consciously trying to keep herself detached from the box-office figures. "I did whatever was in my control in the film, and gave my 100 per cent for the promotions," says Balan, who used to get bogged down by the box-office results earlier. "After The Dirty Picture and Kahaani when everybody started saying that 'oh, you have got the power to bring in audiences', I started following numbers. During Ghanchakkar, Hamari Adhuri Kahaani, Bobby Jasoos, I fell for numbers and that only brought heartache." She doesn't understand the numbers, "and that is not even in my control. I would rather focus on what is within my control," says Balan, who doesn't mind confessing that she was terribly hit. "After five successive hits, suddenly you are eulogised as the first female hero. Even if you don't take it very seriously, somewhere there is a residue of that. Unknowingly, you start believing in it. And then, there are back-to-back failures."
But dealing with a situation is so difficult today when you keep hearing of depression and other things. "Maybe because there is instant gratification today," says Balan. "At the press of a button, you can get any information you want, you can buy whatever you like, you can put up a picture and 100 people will like it and you can feel better about yourself. The reverse hits you terribly. I think it is the lack of that sometimes, or whether it is the emptiness that comes with the instant gratification that is leading to depression."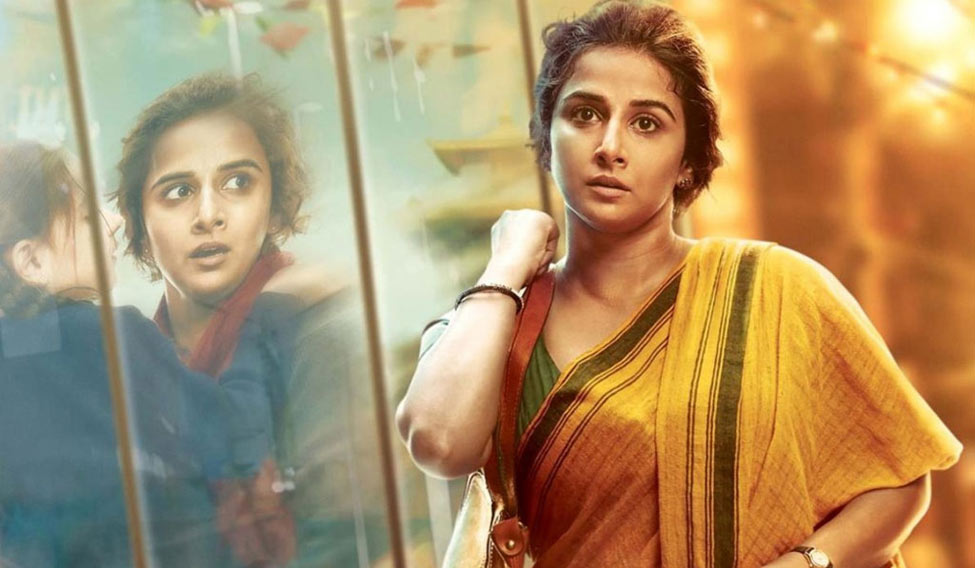 You wonder if that is the reason why she has kept her reach on social media limited. A few years ago, Balan realised that self-validation is the only thing she needs. Social media obliterates that, she says. "I'm on social media, but very reluctantly," she says. She knows that as an actor she is under constant scrutiny anyway. "I post things that I like, but I am not in a habit of regularly going to Instagram or Twitter and check the responses I have got. I do it in my time and I prefer it like that. It helps me retain my sanity," she says.
Balan is looking forward to 2017. Srijit Mukherjee's Begum Jaan, about the trauma faced by displaced women in a brothel during the partition era, is almost ready. "It is a very powerful story. You don't think that someone who has been exploited would fight for the physical space—their abode, but they do. The women in the film take charge of their lives and that drew me to this story," says Balan.
Writer Kamala Das's biopic in Malayalam is next in line. It is not the Malayali connection—she is from Palakkad in Kerala—that drew her to the story. "The author's works that explore women's desires, their bodies, their sexuality and dreams, and their hopes and fears so openly and at a time when it wasn't spoken about that openly interest me," says Balan. "I want to know her better as a person."
For now, Balan's hands are full. She has never planned things in life, and she isn't doing it now. Balan says she is happy with the way things are happening, and she would let it be.