We were scheduled to meet actor Manoj Bajpayee at 11am on a rainy day in Mumbai. When we reached his Lokhandwala Apartment, his guard said he has gone out to drop his five-year-old daughter, Ava, to school. His wife, Neha, too, had left early for some work. Bajpayee met us in hardly 10 minutes of wait. He was apologetic for the delay. He was in a pair of blue jeans, white shirt and slippers, and there was no starry air. Even his concerns were similar to those of a common man. "We stay alone in Mumbai. We have to take care of a child as well. It is a tough life," said Bajpayee, though accepting that his kid is easygoing.
Soon, we reached his living room—pristine white, personalised with accessories and a bar set-up in a corner. A hand-painted picture of Bajpayee as Sardar Khan from Gangs of Wasseypur I, with the dialogue, Keh ke loonga, added colour to the set-up. "It's a gift from a fan," he informed.
As the lecherous Sardar Khan in the 2012 film made by his friend Anurag Kashyap, the actor was at his best. But as gay professor Ramchandra Siras, in Aligarh earlier this year, he surpassed his own benchmark. The role got him the Dadasaheb Phalke Award. After watching Aligarh, Kashyap called Bajpayee and told him to "hang up his boots". "Anurag was so moved by the film and by my performance that he thought I have done everything an actor could do," Bajpayee said.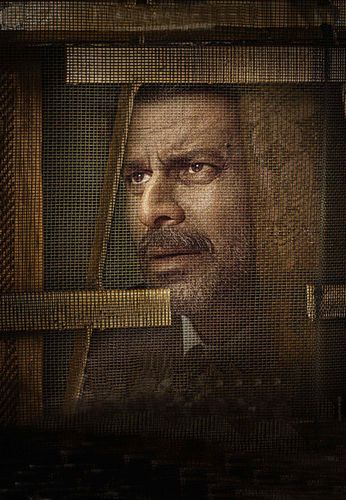 Such appreciation gave Bajpayee the strength to experiment more. His next, a biopic, Budhia Singh: Born to Run, directed by debutant Soumendra Padhi, is based on the real-life story of Odisha's child marathoner, Budhia Singh. Bajpayee, who plays Budhia's coach Biranchi Das in the film that has already won the National Award for the best children's film this year, said it is one of the most important films of his career. "This is a tribute to Biranchi Das. It is also a tribute to all the people who have a rough exterior. People who are not very expressive, but have the right intentions," said the actor, who had followed the story closely when it was reported almost 10 years ago in the media. "I wanted to play him and have just been lucky that the script came to me."
In fact, the script was the "weapon" to get the actor on board. To portray a complex character based on a person embroiled in controversies, Padhi said, he wanted someone who is fearless. "Looking at his past films, Manoj sir was just apt for it," he said. But it was a revelation for the director too when he started working with the actor. "He was completely involved from the pre-production stage. He was bringing in his own inputs. He learnt judo to be convincing on-screen," he said.
The trailer of the film, slated to release on August 5, has already clocked more than 1.5 million views on YouTube, leaving the actor surprised. "I was quite amazed. I don't know what's going to happen after the release."
The actor thinks that the audience is taking time to warm up to such niche films. "There are only a few films of the ilk that have become successful. Otherwise, it ends with critical appreciation. The goal is not to show the film just to appease three or four critics and have a celebration. The goal should be to be really persistent about it," said Bajpayee, recalling how even after much promotions, Aligarh didn't do very good business in theatres. "The audience was showing lots of love and support to Aligarh before the film released, but somewhere I knew that very few people from the middle class were going to watch the film in theatres because of the taboo attached to the subject. They will prefer to watch it on DVDs. I predicted that the DVD sale of the film would be good, and that was indeed the case," said Bajpayee. He, however, accepted that Aligarh has brought him many more opportunities. "Suddenly after Aligarh, irrespective of whether the entire nation has seen it or not, it has changed the mindset of the directors. All the new directors know that this guy [referring to himself] can do anything. They just have to be experimenting enough on the paper. I am there to play it or put their vision on the screen," he said.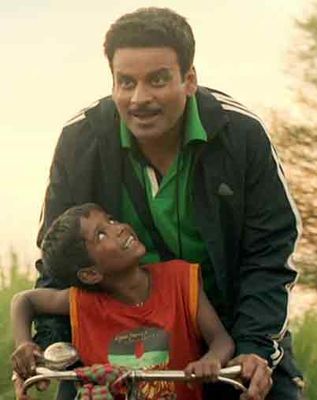 In fact, he is one of the few actors to have opened up to the short film format as well. He has already done Jai Hind, Taandav and Kriti, and is ready to announce the fourth one soon. "I want to experiment with myself as much as I can. Short films are a medium to do those other roles that you have always wanted to do. It is not a money-making venture. Nobody is paid in a short film except the daily-wage workers. I do it because I get a creative satisfaction out of it," Bajpayee said.
Soon after Budhia Singh, other releases like Missing with Tabu and Neeraj Pandey's Saat Uchchake have been lined up. Both these films were supposed to release earlier. But various factors pushed the release. He has also turned a producer with Missing, a film directed by Mukul Abhyankar and co-produced by his friend Neeraj Pandey. "It was Neeraj Pandey's idea. He wanted me to come on board," said the actor, who isn't sure if he wants to be a producer again. "I don't look at it as my career. My career is of an actor and there's a lot of interesting work coming, so at this point of time, no."
No film for money
If not an actor, what would you be?
Farmer. I am the eldest son in my family and in our society the older son sacrifices everything for the family. By now, my child would have been 20-21 [he laughs].
Best performance of your life?
All of them. 90 per cent of them. I can't pinpoint one. The ones that I am not happy with were also my choices, so I have no complaints.
Have you done any film for money?
No, I haven't done any film for money.
One film that you learnt the most from?
It would be Pinjar. I completely understood the whole chapter of speech when I was doing Pinjar.
One role that you always wanted to do?
I have done all. I wanted to do Devdas or Hamlet, but it didn't happen. I want to do Manto, too, and I feel sad when other names are mentioned in the media. But if it's Nawaz [Nawazuddin Siddiqui], I am okay. He is a friend, after all.