Despite their success in regional cinema, getting into the Hindi film space was not an easy choice for Chowdhury and Jadhav.
One is a master filmmaker from Bengal; the other, equally proficient and very popular, is from Maharashtra. Both have won national awards and have a firm foundation in the advertisement industry. Now, Aniruddha Roy Chowdhury and Ravi Jadhav are taking an important career turn at the same time—they are making their foray into the Hindi film industry. Both films—Chowdhury's Pink and Jadhav's Banjo—will hit the screens this month.
Chowdhury's debut movie, Anuranan, bagged the national award for Best Feature Film in Bengali in 2006. It was followed by Antaheen, which bagged four national awards, including the one for Best Film, in 2009. Jadhav's first film, Natrang, won the Rajat Kamal for best Marathi film in 2010 and was India's official entry at the Oscars that year. His Timepass, released in 2014, was the highest grossing Marathi film till Sairat broke the record this year.
Despite their success in regional cinema, getting into the Hindi film space was not an easy choice for either. The thought of living up to the high benchmark they had set for themselves was daunting. Chowdhury had thought of making a Hindi film right after his first movie. "The way the script was being developed, I didn't like it. It also took a lot of time. Meanwhile, I made Antaheen, which won the Swarna Kamal," he said. He dropped the Hindi film project. "I think everything has its own time and I couldn't have started with a better film than Pink," said Chowdhury, who has now collaborated with Rising Sun, a company helmed by filmmaker Shoojit Sircar and producer Ronnie Lahiri.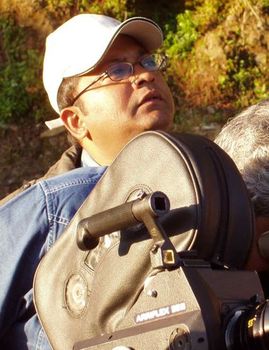 Even Pink was not conceived as a Hindi film. "Shoojit, Ronnie and I did a film together in Bengali, titled Aparajita Tumi. We shot the entire film in the US. The idea of Pink was with me since 2008-2009. I still remember, the flight was crossing Siberia when I proposed this idea to them," said Chowdhury. It was Sircar who suggested to make it in Hindi. "It was a subject of pan-Indian interest," Sircar mentioned at the trailer launch of the film.
Amitabh Bachchan plays a lawyer in the movie, which shows a legal battle over a rape and murder. Was it inspired by the Nirbhaya case? "Nirbhaya is a big scar in our heart, mind and legal system. We feel ashamed. We went through each department of that case," said Sircar, adding that Pink had a larger plot inspired by many such cases.
Like Chowdhury, Jadhav, too, hadn't thought his film on banjo players would be made in Hindi. Hindi film producers had approached him after the back-to-back hits in Marathi films. He wears the Marathi identity on his sleeves. But to bring out the best in his story, Hindi seemed like a better idea. "I needed visuals that would depict the fulfilment of dreams of banjo players going on stage justifiably," he said. "It required a big budget and that could have happened only when the production value scaled up."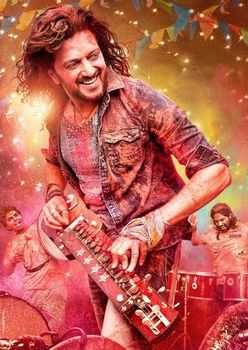 With Riteish Deshmukh and Nargis Fakhri playing the lead, Banjo is expected to be a hardcore entertainer with a heavy dose of music and dance. Jadhav, however, insists that he hasn't forgotten the element of reality. He got the idea of Banjo when he was moving around for the promotions of Natrang in 2010. "I was really intrigued by a group of street musicians. They were barefoot and playing music while the crowd was throwing money at them. I have always been curious about the street musicians. At that particular point, the question that struck me was if these people would ever get respect. How do they earn their livelihood? I found that most of these musicians had an alternate profession," he said.
Atul Kulkarni, who was the lead in Natrang, said what made Jadhav different was his selection of stories and the way he dealt with it. Will a Hindi film made by someone with a strong Marathi sensibility work at the box office? "It's very subjective," said Kulkarni, adding that he had faith in Jadhav's talent.
Chowdhury also chooses his stories carefully and believes in "telling stories that touch" him. He has often been complimented for bringing back the essence of Satyajit Ray films in the Bengali film industry. "Filmmaking is an urge, very similar to life. The way life isn't a one-night stand, filmmaking, too, isn't. You want to hold its hands for long. This is a story-based film, which is entertaining but it picks up an issue. This is not a film about rape, but a bigger issue that you will understand only when you watch the film," he said.
And the box office? "It feels nice to see a packed house, but the bigger achievement is to feel the subject while you are dealing with it. And the entire journey through Pink was like that," he said. "Whether it's Jadhav's film or mine, there's an audience for every subject."