The year will end with yet another biopic, Dangal, which is based on the life of wrestler Mahavir Singh Phogat, who trained his two daughters to become wrestlers.

Even when M.S. Dhoni: The Untold Story faced flak from critics for its undue focus on his early struggles, the film made more than 0100 crore at the box-office.

If 2016 has seen a fair amount of biopics, 2017 has even a larger fare lined up in terms of releases and biopics that will go into making.
A newspaper article lay in the spam folder of filmmaker Hansal Mehta's inbox. Someone had tried to cue him on the story of Professor Srinivas Ramchandra Siras, a linguist and author specialising in Marathi literature, who worked in Aligarh Muslim University. In 2010, Siras became the target of a vicious hate campaign over his sexual orientation. He was suspended, thrown out of his official university accommodation and an inquiry was ordered against him. A couple of months later, Siras was found dead under mysterious circumstances. It is not a story of an iconic fight, neither is it of a person's heroic effort. It is the story of a man in the winter of his life trying to fight loneliness with the songs of Lata Mangeshkar and, sometimes, finding love and company in another man.
In 2013, Mehta had made a film on Shahid Azmi, a lawyer and human rights activist who was shot dead for defending terror suspects. The filmmaker confesses to be attracted to extraordinary stories of ordinary people. "There are so many such stories lurking around the corner, but in our quest to make larger-than-life movies we overlook the lives of those who surround our everyday reality but often lead an unusual existence, whose telling can actually impact our and future generations," says Mehta, who thinks that as director, his role is to chronicle the times we live in. Based on reality, Mehta's films seamlessly segue in the struggles and hardships of life as it is today. While Mehta's films are about people whom many may not even know of, there are others that celebrate achievers and, sometimes, just well-known names.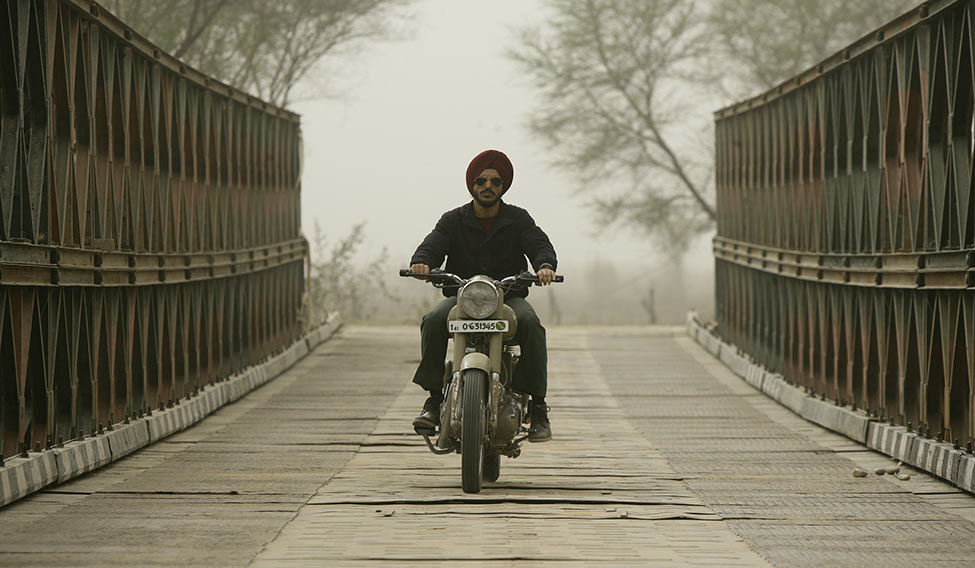 The year 2016 was all about biopics, whether it is Airlift, which was about an Indian businessman settled in Kuwait, who played saviour to 1,70,000 stranded Indians during the Iraqi invasion in the 90s, or M.S. Dhoni: The Untold Story, on Indian cricket team captain Dhoni, or Azhar, based on the life of former cricketer Mohammad Azharuddin.
The year will end with yet another biopic, Dangal, which is based on the life of wrestler Mahavir Singh Phogat, who trained his two daughters to become wrestlers to fulfil his dream of getting a gold medal for India. His daughter, Geeta, did just that. She won a gold medal at the 2010 Commonwealth Games. Director Nitesh Tiwari, who has two children's films and the script of a romcom to his credit, doesn't think that he has fallen prey to the trend of biopics. "You can call it a trend, but I was not following it," he says. "The time I started on the story [Dangal], not too many real stories were being made."
He has an explanation for the emergence of this trend. "Filmmakers want to experiment instead of restricting themselves to formulaic stuff. How many more genres can you explore? A stamp of realism and authenticity also assures more consumers," says Tiwari, who has a good understanding of the market-consumer relationship, thanks to his long stint in the advertising industry. Another reason he gives is the success of such films.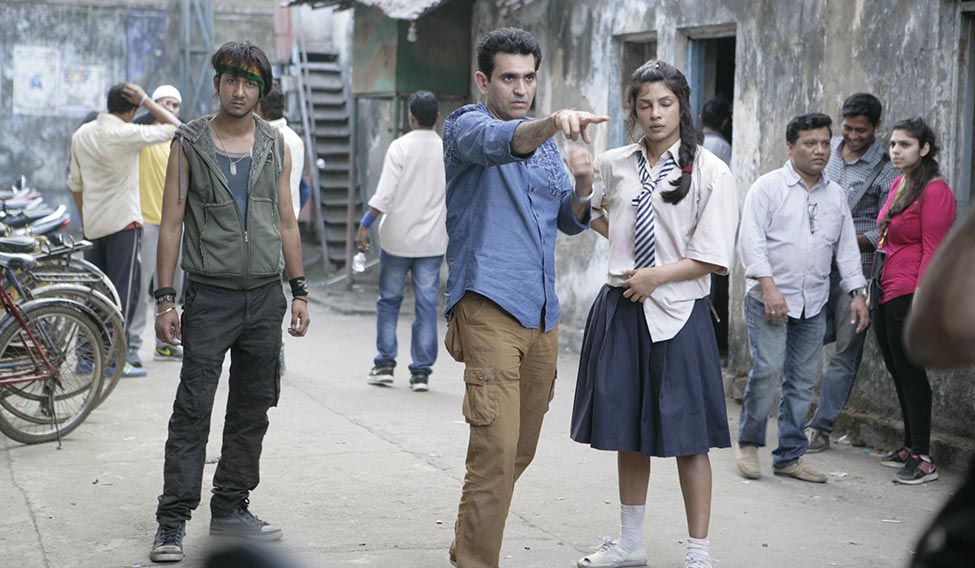 Even when M.S. Dhoni: The Untold Story faced flak from critics for the lack of details from Dhoni's wicketkeeper-batsman-skipper days and for its undue focus on his early struggles, the film made more than Rs100 crore at the box-office and registered itself as one of the highest grossers of the year. In 2013, Bhaag Milkha Bhaag and in 2014, Mary Kom, too, performed well at the box-office.
The Indian audience may have embraced the idea of real life stories only now, but the west has always been making films inspired by real people and incidents—Gandhi, Schindler's List, Hotel Rwanda, Hitchcock, Lincoln.
Rakeysh Omprakash Mehra jokingly calls himself the 'father of Indian biopics'. After his film on athlete Milkha Singh got critical and commercial success, there was a general opinion that he could churn out such stories well. Not that before Milkha... a sports biopic wasn't made. Paan Singh Tomar (2012), a National Award-winning film on athlete-turned-bandit Paan Singh Tomar, was an exceptional attempt, but its reach was limited as it was released in just 325 screens nationally, that too after a delay of more than two years.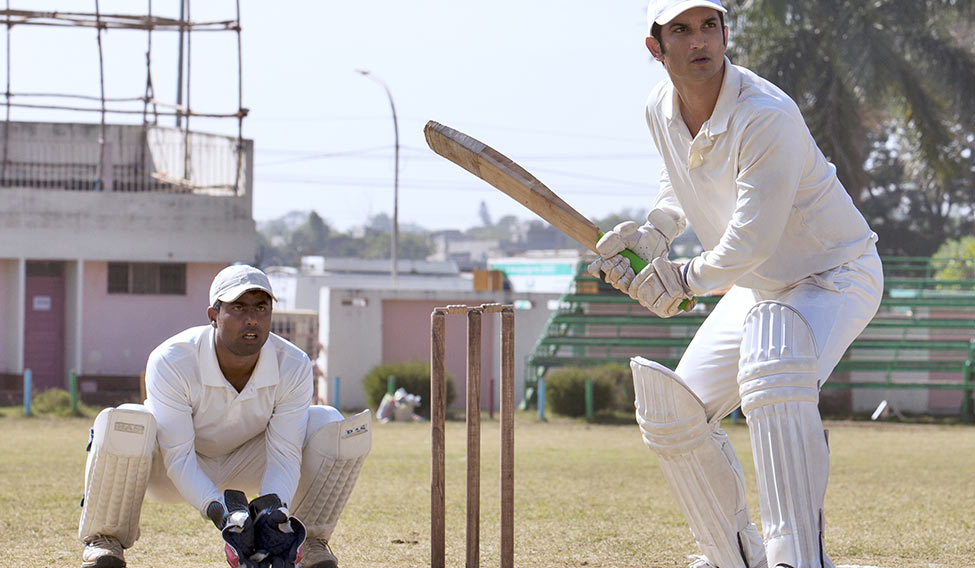 The trend, however, took its time to click. Even Mehra struggled to find an investor for Milkha.... "I did knock at all the doors to make a biopic which is inspired by an era of the partition of India, which is on a sportsman—and the sport being athletics, not cricket—and where the hero is a Sikh, without any love story being built into it," says Mehra, reminding that the hero even lost the Olympic medal. "But there's a human story in it which is very inspirational."
And, these human stories are the need of the hour. Maybe that is why there were people in the audience who cried while watching Neerja—the story of an air-hostess who sacrificed her life while saving the passengers during a hijack attempt. "One of the major reasons why people cried during the film was not the story itself, but because we don't cry in real life now," says Ram Madhvani, director of Neerja. "We are exposed to so much bad news all the time that we don't get to feel catharsis in real life."
Biopics appeal to the common man, says art director-turned-filmmaker Omung Kumar. "It is relatable, and people see themselves in it. A true life. The struggles of a person who really exists/existed are inspiring," says Kumar, who had never thought of making a biopic while making a career switch, but ended up directing the film on boxer Mary Kom.
During Kumar's initial days, biopics were not part of the mainstream like it is today. "There were biopics, but very few," he says. "The idea of making a biopic on a woman was alien. Films with female protagonists hardly did well then." But he badly wanted the world to know Kom's story. He struggled to find a financier till Sanjay Leela Bhansali came on board and the film became one of the most successful films of 2014. Kumar recalls that in the year Mary Kom released, films with strong female protagonists—Queen, Mardaani and Highway—were on the rise. Two years later, Kumar made another biopic, Sarbjit, on the life of a Punjabi farmer who was mistaken to be an Indian spy after crossing the border while drunk and sentenced to capital punishment.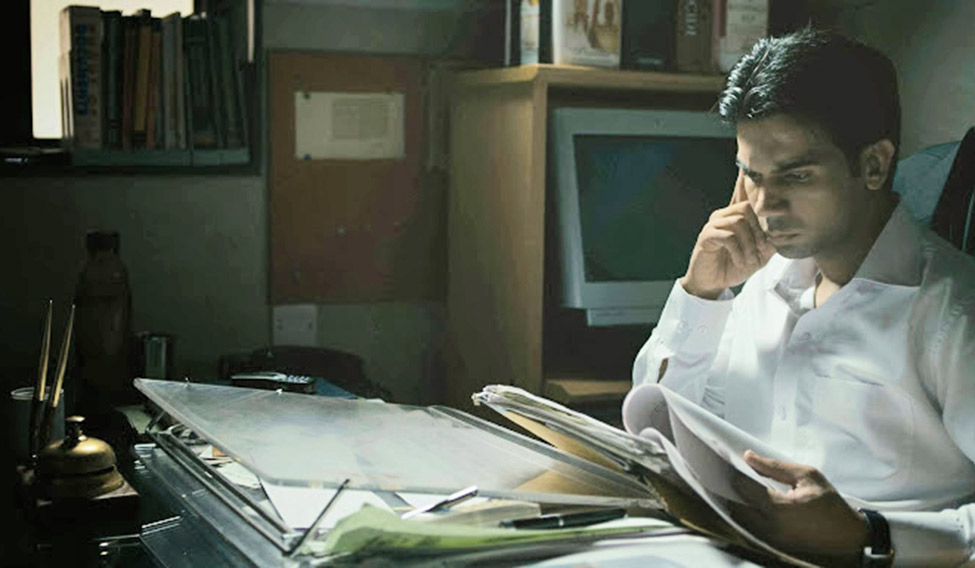 Business-wise
Rucha Pathak, chief creative officer at Fox Star Studios (it produced Neerja and M.S. Dhoni), says M.S. Dhoni did well not just in the Hindi-speaking market, but also in Tamil, being the highest grosser for a Hindi film dubbed in Tamil. "The genre is doing well because they are stories about us," says Pathak. "And, exploring the 'truth is stranger than fiction' world feels more exciting."
Ajit Andhare, chief operating officer, Viacom18 Motion Pictures, couldn't agree more. The studio, in the past four years, has been associated with at least one biopic a year (Bhaag Milkha Bhaag, Mary Kom and Manjunath, Manjhi: The Mountain Man, and Budhia Singh: Born to Run). According to Andhare, not just biopics, but storytelling is also evolving. "Realistic cinema is being lapped up—whether fictional or real," he says.
If 2016 has seen a fair amount of biopics, 2017 has even a larger fare lined up in terms of releases and biopics that will go into making. "Till the time the stories are worth telling," says Tiwari, "no one is complaining."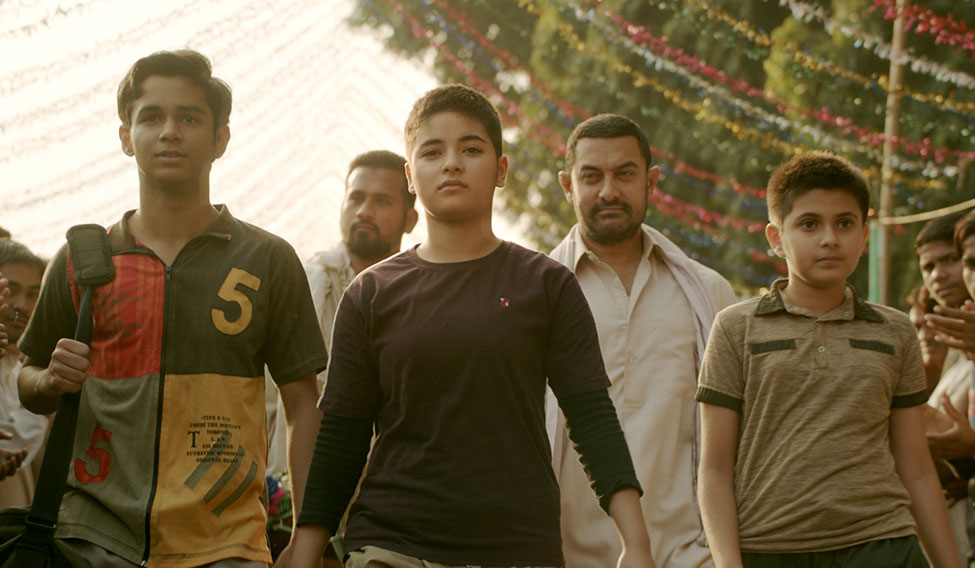 SLICE OF LIFE
A lot goes into planning a film and when it is a biopic, there is the additional pressure of recreating the story as authentically as possible. The makers of Dangal, which tells the story of a wrestler from Haryana, did a recce of villages in Haryana and Punjab. Finally, they settled for Punjab for creative and logistical reasons. The team made Ludhiana its base and shot in six different villages around it.
The controversial Aligarh was shot in Bareilly after the film's team couldn't even do a recce of Aligarh. Its associate director got a threat a night before departure.
The set for Sarbjit was erected in RML Colony in Mumbai. The story spans 23 years and the house is also shown ageing with the characters.
Theia Tekchandaney, the costume designer of Neerja, got a lot of support from the Pan Am team in the US on the uniform—colour and badge, the shade of lipstick, hairstyle—air-hostesses wore in 1986.
Actors, too, have been doing their bit to fit into the role. For instance, Nawazuddin Siddiqui spent 20 to 25 days with the locals of Gehlaur village in Gaya where Dashrath Manjhi actually lived. The experience gave him a better understanding of his character. Farhan Akhtar, who played onscreen Milkha Singh, opted for rigorous training sessions that lasted 18 months to get a chiselled body.
UPCOMING BIOPICS
DADDY: Starring Arjun Rampal, the February release is based on the life of gangster-turned-politician Arun Gawli.
SANJAY DUTT BIOPIC: Directed by Rajkumar Hirani, the film would have Ranbir Kapoor in the lead and will go on floors in January.
MANTO BIOPIC: Starring Nawazuddin Siddiqui as Sadat Hasan Manto, the Nandita Das-directed film will go on floors in January.
OMERTA: Directed by Hansal Mehta, Omerta is based on a story by actor Mukul Dev. Rajkummar Rao would play the lead role in the film that examines the very opposite end of the axis of politics and radicalism.
MURLIKANT PETKAR BIOPIC: The story of a jawan who was injured during the India-Pak war of 1965 and later represented India at the 1972 Paralympics and won gold in 50m freestyle swimming. Sushant Singh Rajput will portray Petkar on screen.
BAADSHAHO: To be released in May, the Ajay Devgn-starrer is inspired by real life events during the Emergency.
BATTLE OF SARAGARHI: A screen adaptation of the 19th century battle between an army of 12,000 Afghans and a British-Indian contingent that also had 21 Sikhs, who went on to become the heroes of the mission.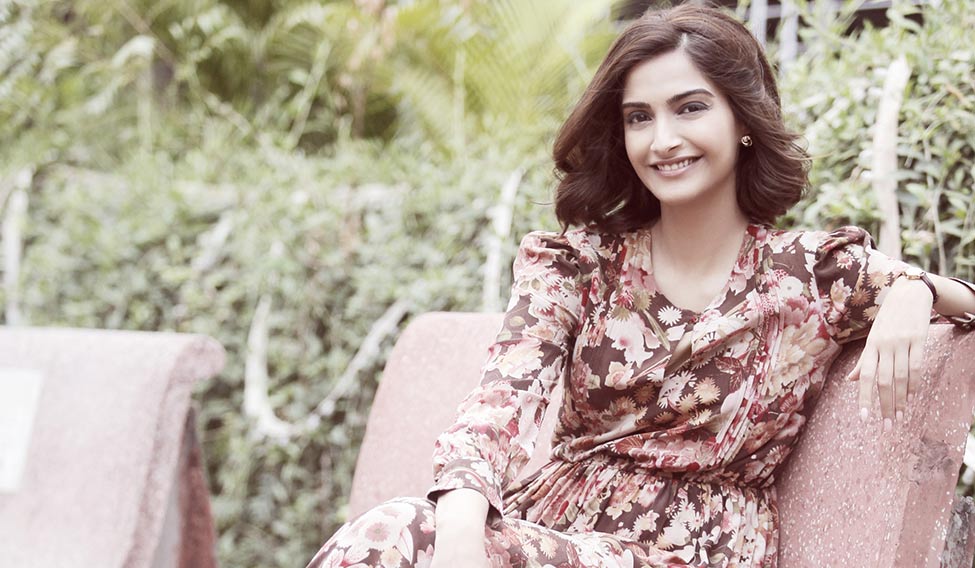 PURSUIT OF PERFECTION
The Bollywood award season is here and names of probable winners are doing the rounds. Sonam Kapoor, who gave one of the best performances of her career in Neerja, is one of the probables. But she isn't waiting for an award. Her biggest reward "was in the love she got from the family of Neerja Bhanot, the appreciation she got for her work from the audience". She is happy with that. "Neerja is a reward in itself," says Kapoor. "It has taught me so much. There have been so many decisions that I have made in my life because of what I learned from Neerja."
Actors often live their characters during the shooting of the film, and while doing a character inspired by real life, they start drawing its energy, too. The real Neerja was a brave-heart, who stood by her beliefs. Kapoor realised that in her first meeting with the Bhanot family. "I felt this sense of idealism that Neerja must have grown up with. She always wanted to do the right thing," says Kapoor.
Neerja's mother, Rama Bhanot, was confident that Kapoor would do justice to Neerja's memories. "Her faith gave me the confidence to do a better job," says Kapoor.
In the past, critics hadn't been too kind to the actor. However, her superlative performance in Neerja made them eat their words. Most people thought Kapoor owned the film. Irrespective of the kind of role she has to play, Kapoor always works equally hard. During our conversation, she says, she is like one of those diligent kids in school who like to be perfect. "I like being meticulous. I like completing my homework and writing notes," she says.
According to Ram Madhvani, director of Neerja, Kapoor gave an "outstanding performance" in the film. "While watching the film, you forget that it's Sonam. It's Neerja that you watch," he says.
Neerja was not Kapoor's first biopic. In 2013, she played Milkha Singh's love interest in Bhaag Milkha Bhaag. But she clarifies that it was a fictional character added to the film to layer it well. However, playing real life characters is not easy because the people who knew the person already have an impression in their mind. "So, maybe, you have to live up to that," says Kapoor. "But Neerja was an ordinary girl, who did something extraordinary. She had moral values that are easy to imbibe. It's not like a legendary character, which is so heavily set in everybody's mind. It's not Gandhi."
Like Kapoor, who is a Bombay girl, Neerja, too, spent a considerable amount of her life in Bombay—she studied in Bombay Scottish and went to St Xavier's College. "There were certain values that she followed and it was just a matter of portraying them as honestly as I could," she says.
It is said that Kapoor is going to be part of the biopic on Sanjay Dutt. However, she would like director Raju Hirani to divulge the details.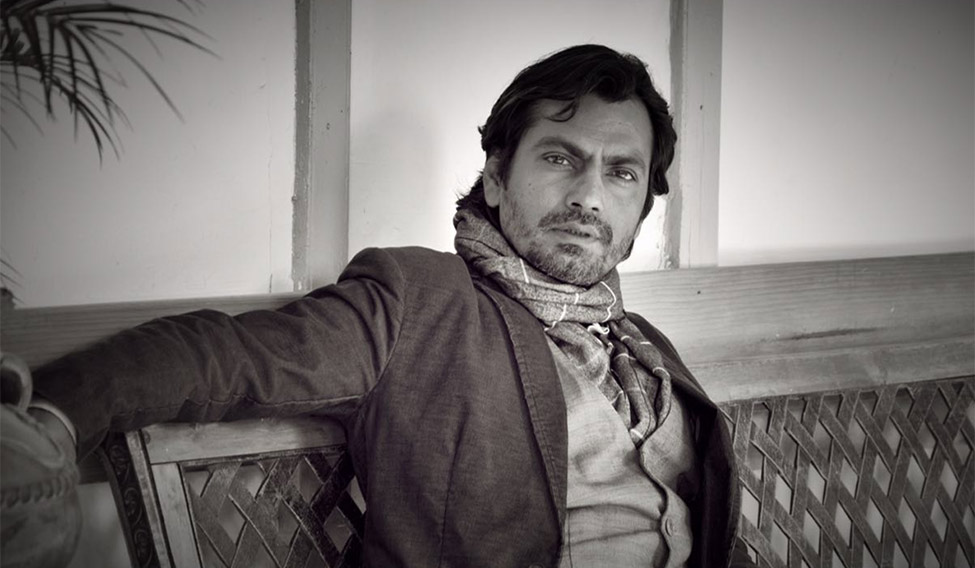 INTERNAL PROCESS
Nawazuddin Siddiqui is known for putting in extra effort to get into the skin of the character. But doing a biopic is a "deep study," he says. "You have to understand the person inside out, uncover the deepest thoughts that the person must have gone through," says Siddiqui, who is not happy with the way Indian biopics are shaping up.
"It has become the next formula for success. Plus, the biopics that we have suddenly started seeing miss the layering that it requires. These are being made as a probable proposition for box-office success," he says. The stories are diluted further with the addition of songs and dance to make it commercial.
The actor can't stop raving about Daniel Day-Lewis in Steven Spielberg's Lincoln. "You don't see the actor, it's Abraham Lincoln that you see throughout. The character superimposes," he says, citing another example in Ben Kingsley from Richard Attenborough's Gandhi.
Siddiqui puts in his 100 per cent in every film. Manjhi: The Mountain Man may have been a small-budget film, but Siddiqui talks about it fondly, calling it one of the toughest roles of his life that taught him a lot about love and life.
Ketan Mehta shot the film in Bihar for more than 45 days, but Siddiqui's preparation began much earlier. He spent more than 20 days in the village interacting with Dashrath Manjhi's family members and other villagers to get an insight into him.
"It was difficult to keep reminding myself that the man had struggled so hard for the love of his wife," says Siddiqui, who is gearing up to play Urdu writer Saadat Hasan Manto in a film directed by Nandita Das.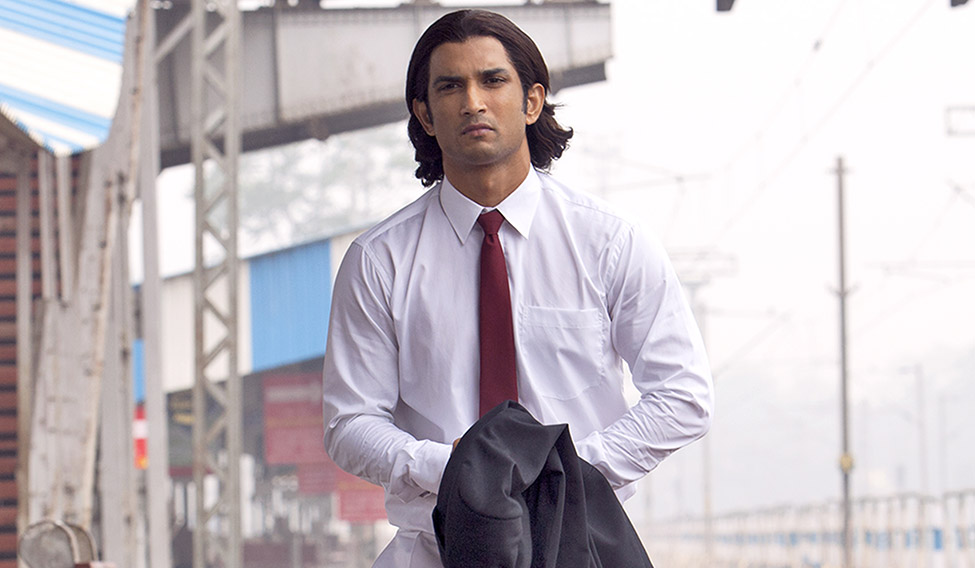 DREAMER, ACHIEVER
Sushant Singh Rajput is basking in the glory of the success of M.S. Dhoni: The Untold Story in which he plays the lead. When we mention that it is the second-highest grossing film of the year, he chuckles and says, "Yeah, that's what someone told me the other day." Evidently happy, the actor has come a long way from playing small roles in television to the grand line up he has now.
The September 2016 release, is one of the many biopics of 2016. The sports drama is based on the life of Indian skipper Mahendra Singh Dhoni, who is from Ranchi, which was part of Bihar and is now the capital of Jharkhand. Incidentally, Rajput, too, belongs to Bihar.
When Rajput was signed on to portray Dhoni, there were mixed views. But soon, people started drawing similarities between the two. So, did it help in any way? "It was easier in terms of identification," says Rajput. But preparing for the role wasn't easy. Rajput did everything to get the details right, from the body language and posture to the dialect.
"The most important thing was to understand the conditioning that we go through all the time—that first you have to get a secure job and then you can do what you want. Everybody thinks that it is not possible to dream about something and actually achieve it," says Rajput, while drawing parallels between Dhoni and his own life. "The bottom line is that no matter how much research I do, how many videos I watch, what physical training I go through, if I don't become him, I wouldn't be convincing."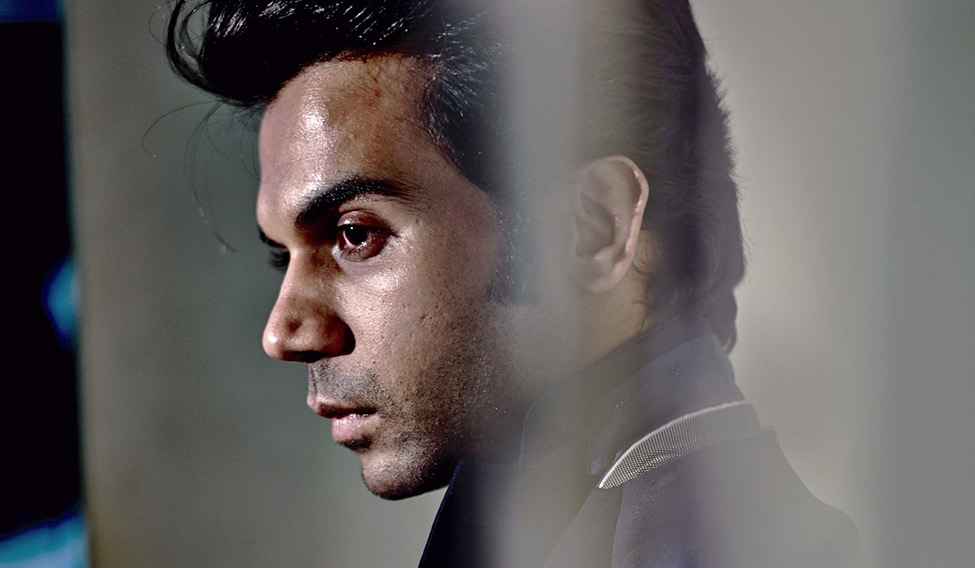 A LEARNING CURVE
Shahid Azmi wasn't there for me to see him and emulate him. I had to perceive him in my own way with the resources we had got," says actor Rajkummar Rao, who won the National Award for portraying the slain human rights lawyer in the 2013 film Shahid directed by Hansal Mehta. "I didn't know much about Shahid Azmi, but the writer and director had already done a lot of research on the role and that came in handy."
Also, while everyone has been raving about Manoj Bajpayee's performance in Aligarh, director Hansal Mehta says Rao was also a strong protagonist.
Rao has been lucky for he found recognition in the industry with his first film itself—Love, Sex aur Dhokha by Dibakar Banerjee. Getting into the skin of a character is paramount for Rao, and he would go to any extent to achieve it. For Shahid, he made several rounds of the courts. "I realised the reality of Indian courts is so different from what we generally perceive. I spent a lot of time in the vicinity of the courts to understand it properly," he says.
Next up, Rao is gearing up for another film based on a real-life incident.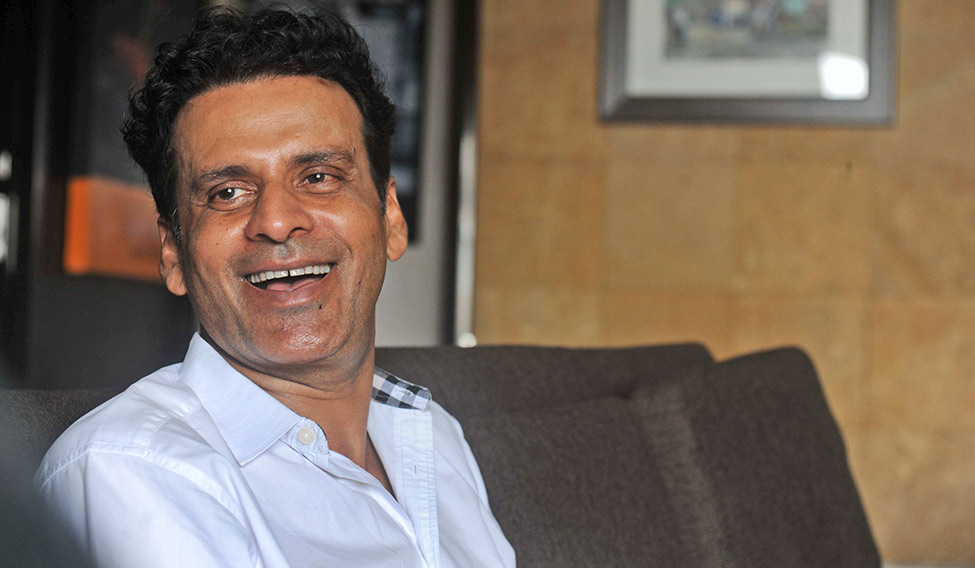 ROLE OF HONOUR
The season of awards has begun and Manoj Bajpayee has already bagged one for himself. The actor got the Best Actor award at the Asia Pacific Screen Awards for his portrayal of Professor Srinivas Ramchandra Siras in Aligarh. The role brought him accolades from all quarters.
"When you are doing a fictional character, you have all the liberty to fly with your imagination and do it the way you picture it. But if it's a character based on real life, you are restricted by the person and the life he had," says Bajpayee.
In this case, it became a bigger challenge because he had no references. Siras is dead. There were no videos of him and no family member who could shed light on his character. "We only had a few newspaper articles to refer to. After all that thinking and delving into finding Prof Siras, I realised that he was such a fantastic person, a nice man," says Bajpayee, who thinks that portraying the character changed him as a person.
However, this wasn't the first time he was doing a character based on a real life person. Years ago, in his first movie, Bandit Queen, Bajpayee played dacoit Maan Singh. Though inspired from reality, he says there was a lot more imagination that went into the part. Bajpayee's second biopic this year was on Budhia Singh, the Odisha-based marathon runner. He played the child prodigy's coach, Biranchi Das. But the film failed to do well at the box-office.