"Just look at the way Qarib Qarib Singlle wove three different cities so beautifully into the story of the relationship between a man and a woman." - Nirmal Kumar, co-author of two books on cinema

"As a country, we have really moved forward. Almost 70 per cent of the population is middle class and most of them live in smaller towns." - Ashwiny Iyer Tiwari, director

"We made Ludhiana our base and shot in six different villages around it. We made these villages look like one village in the film." - Nitesh Tiwari, director
On a recent trip to some of the tribal villages in and around Ranchi in Jharkhand to meet some girls working with the Delhi-based NGO Aahan Foundation, I discovered something part-amusing and part-disheartening. I was travelling with them from one village to another when I noticed that they made all their phone calls as early as 4am. They explained to me that that's when they step out into the open, where they have mobile network, to finish their morning business; so they combine the two chores.
I laughed because the conversation had lighter undertones. One of the girls joked that they had their own lota party, a phrase popularised by the film Toilet: Ek Prem Katha. Incidentally, the film starring Akshay Kumar and Bhumi Pednekar had released just a few months ago and brought this issue to the fore. The girls talk about the lota party humorously, just like the women in the film, who accepted it as part of their daily routine. The protagonist Jaya, played by Pednekar, had to strongly protest the practice before she could get the support of the other women.
Like most films that released in 2017, which has not been a good year for Hindi cinema, Toilet: Ek Prem Katha, too, was panned by critics. Most thought it was a propaganda film with a big star and better production value. However, it struck a chord with the masses, collecting almost Rs 160 crore at the box office.
Open defecation is an issue that is prevalent everywhere in India. We still come across people defecating on the railway tracks and beaches of Mumbai and the slum areas of Delhi. But the film's director Shree Narayan Singh wanted to set it near Mathura as he felt the problem was faced more by people in villages. He also wanted to bring out the culture of the area. "That is why you see so many intricate details about the place—the portrayal of superstitions, the Brij ki Holi and the Lath mar Holi [local celebrations of the festival of Holi]," he says.
Despite the criticism, the film did bring to fore something rarely seen in movies of the last few decades—the display of local belief systems, like the superstitious pandit who wants his daughter-in-law to have six fingers and who gets his son, Keshav, married to a cow because he is born a manglik. Singh plans to further explore such ideas in his next film, Batti Gul Meter Chalu, based on an electricity scam in Uttarakhand.
Along with slightly bigger films like Secret Superstar, which was set in Bhopal, smaller films like Mukti Bhawan, too, based their stories in lesser-known places. Mukti Bhawan got a limited release in theatres this year after winning accolades in international film festivals. The film is about an elderly man Daya, played by Lalit Behl, who believes that it is time for him to leave his body. He wants to attain moksha (salvation) and he does everything that will make the transition from life to death easier, including doing a gau daan or cow donation and staying in a mukti bhawan in Varanasi, where people come to attain moksha.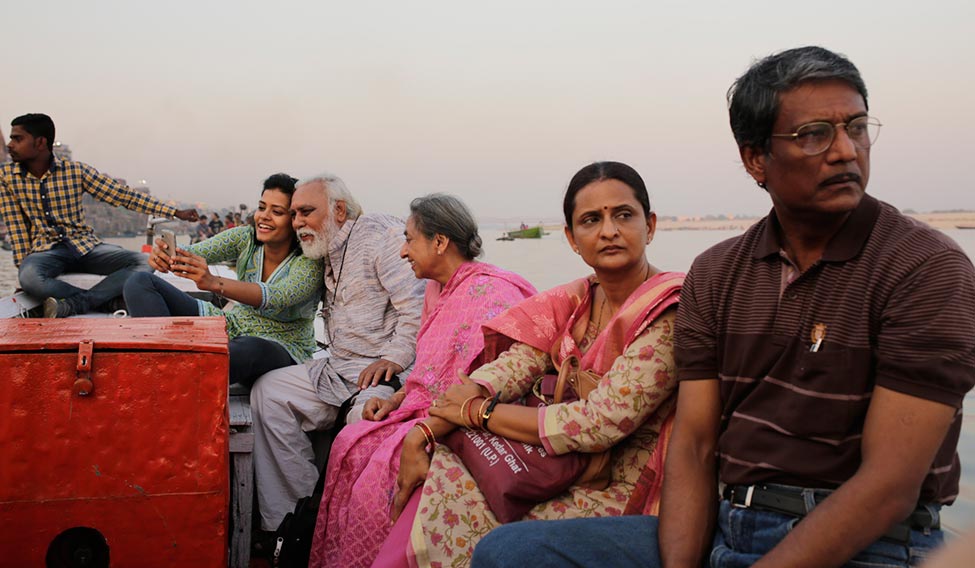 Filmmaker Shubhashish Bhutiani, 26, studied in New York but was sure he wanted to come back and make movies based on the lesser-known stories of India. He went on a three-month journey across the country trying to find the "idea of India" which he wanted to portray in his films. "I am interested in regular people and their day-to-day stories," he says. These are the stories, he feels, that are novel and relatable.
Professor Nirmal Kumar, co-author of two books—Brave New Bollywood and Filming the Line of Control: The Indo–Pak Relationship through the Cinematic Lens—and associate professor of history at Shri Venkateswara College in the University of Delhi, says the trend is a positive development. Earlier, he says, films that featured the hinterlands like Manthan or Nishant were often boxed into the art-house space. According to him, even the mainstream films set in the village landscape in the early decades of India cinema, like Mother India and Do Bigha Zamin, were set in fictional places and not real ones.
"If there were one or two films featuring newer villages, towns or cities in the recent past, like Udaan [2009, set in Jamshedpur], Tanu Weds Manu [2011, set in Kanpur], Paan Singh Tomar [2012, set in Chambal], Gangs Of Wasseypur [2013, set in Wasseypur in Dhanbad] or Masaan [2015, set in Varanasi], this year there have been movies featuring newer places from India made all through the year," he says. "Just look at the way Qarib Qarib Singlle wove three different cities [Rishkesh, Alwar and Gangtok] so beautifully into the story of the relationship between a man and a woman. And, surprisingly, the different flavour of each of these cities came through strongly in the movie."
The rise of the headstrong woman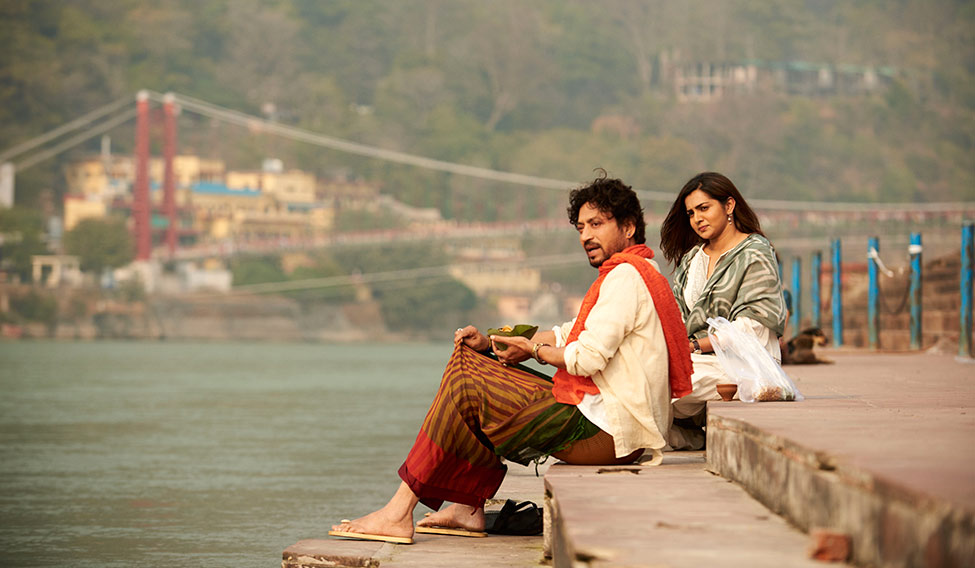 Qarib Qarib Singlle is the story of a mismatched couple—Yogi, played by Irrfan Khan, and Jaya, played by Parvathy—who meet through a dating app and decide to take a journey together to revisit their past. "While they discover each other during the journey, through director Tanuja Chandra's vision, we also see the beauty of the cities and the life that exists there," says Kumar. He talks about the evolution of the women in smaller towns through the life of Yogi's ex-girlfriend in Rishikesh, who is happily married now with two kids. "Did you notice how nuanced the plot is?" he asks. "While Yogi is hesitant anticipating how the meeting would be, the girl welcomes him with much warmth and happiness. It says a lot about how women in smaller towns are evolving. She embraces her past. She isn't shy or worried. She asks him to wait for her husband."
Some of these films set in smaller towns have stronger female characters than those in big-ticket films. Shailesh Kapoor, co-founder and CEO, Ormax Media, a media consulting firm that specialises in tracking, testing and forecasting entertainment products, finds it interesting. "When you have strong-headed women in an urban, cosmopolitan setting, the connect with the audiences is limited," he says. "Take, for instance, Preity Zinta in Salaam Namaste. She played a modern girl with a headstrong approach to situations, but the appeal remained limited to the urban audience. It's a very aspirational or, if I may say, glamourised version of what a real woman will be like. A woman in a real setting—a small town, a village or even in a city in a realistic milieu—makes a lot of difference because you see someone who is relatable. In Toilet: Ek Prem Katha, for example, the girl's character, even if it is an Akshay Kumar film, comes out as quite strong. The film deals with the problems that women in rural India face."
Even in Newton, a film that beautifully brings out the conflict in a red corridor area of Chhattisgarh during an election, Malko, played by Anjali Patil, a local school teacher helping the poll officers, is strong and wilful. Malko's character was based on a real person, Mangal Kunjam, an adivasi activist and journalist from the area. According to director Amit V. Masurkar, the fiercely independent voice of Kunjam is misunderstood by both the Maoists and the police, who are unable to decide which side he's on. "The truth is that he's not on either side, he's on the side of the truth. And that was reflected through Malko," says Masurkar.
"There is no trick or formula to playing a regular character from day-to-day life," says Rajkummar Rao, who plays the title character of Newton Kumar in the film, when asked how he manages to nail each character he plays. "You just understand the background from which they are coming, and then the director's vision is very important." He gives the example of director Vikramaditya Motwane making his character Shaurya in Trapped, someone living in Mumbai with two roommates, come from Ahmedabad to give him a concrete personality. "He told me that he is an under-confident guy who has to come to Mumbai to earn a living," says Rao. "I could work around that." Rao has played characters from different parts of the country this year, like in Bareilly Ki Barfi, Trapped, Behen Hogi Teri and Shaadi Mein Zaroor Aaana. He wanted to make Newton different from the roles he had done earlier. One of his ideas was to make his character blink continuously as a manifestation of his fidgety mind. "Of course, I discussed it with Amit," he says. "It was important to give him those mannerisms to bring out the characteristics."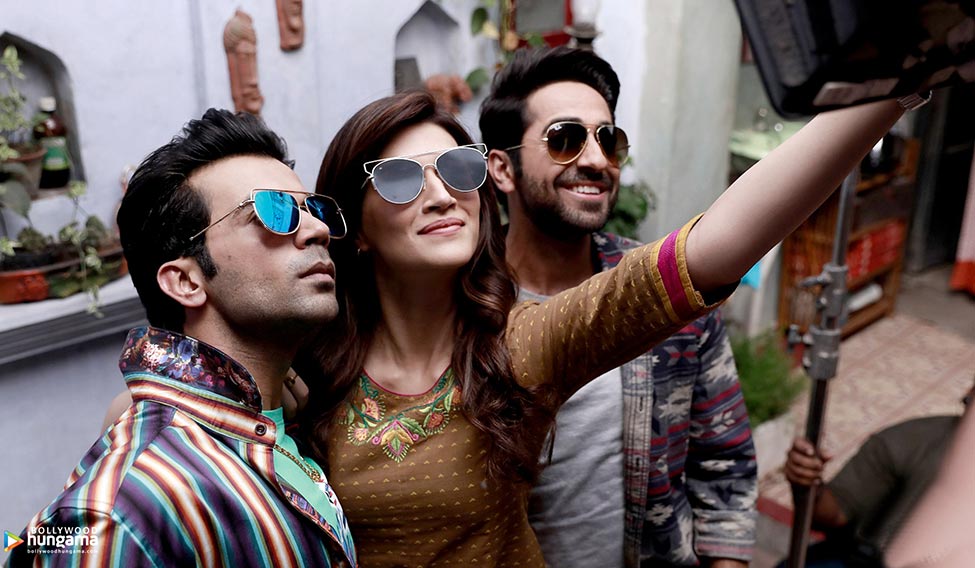 Ashwiny Iyer Tiwari set two of her films—Nil Battey Sannata, which came out in 2016, and Bareilly Ki Barfi, which came out this year—in Agra and Bareilly in Uttar Pradesh, respectively. Both the films featured independent women with differing aspirations. In Nil Battey Sannata, Swara Bhaskar's Chanda works as a house maid who dreams of making her daughter an IAS officer. In Bareilly Ki Barfi, Kriti Sanon's Bitti isn't ready to compromise on her individuality to get married. "As a country, we have really moved forward," says Tiwari. "Almost 70 per cent of the population is middle class and most of them live in smaller towns. There's also a paradigm shift; a large number of people living in bigger cities have migrated from smaller towns. That's making a lot of difference in the way people approach life."
Filmmaker Anand L. Rai, who created many memorable strong female characters like Tanu from Kanpur in Tanu Weds Manu, Datto from Haryana in Tanu Weds Manu Returns and Zoya from Varanasi in Raanjhanaa, says that women from small towns have been evolving over the last few years. When Tanu's character was sketched in 2011 as a girl who drinks, smokes and abuses, it was very new. "But by the time we got into making the second part, she was everywhere," he says. "In 2015, you didn't look back to see who was the girl smoking the cigarette joint. We wanted a new portrayal. Datto was the need of the time." Through her, he says, they were trying to understand the place of the girl in society in those parts. This was the time when girls from Haryana and other small towns were winning many medals in sports. Rai realised that it was time to portray that girl from the village who was aspirational and ready to take on a fight independently.
Avinash Das, who made his debut with Anaarkali Of Aarah, thinks that focusing on the gender debate is easier in bigger cities than in smaller towns, where you hardly talk about gender issues. "Filmmakers from these smaller places, who are aware about the issues, are just trying to bring about the change that's needed through the movies they are making," he says. His film portrayed the lives of the dancer-singer community of Bihar that has hardly ever been depicted in cinema before. "Many people are comfortable telling stories of the place they belong to, raising issues that are prevalent there and finding a voice through their films," he says.
The location as a character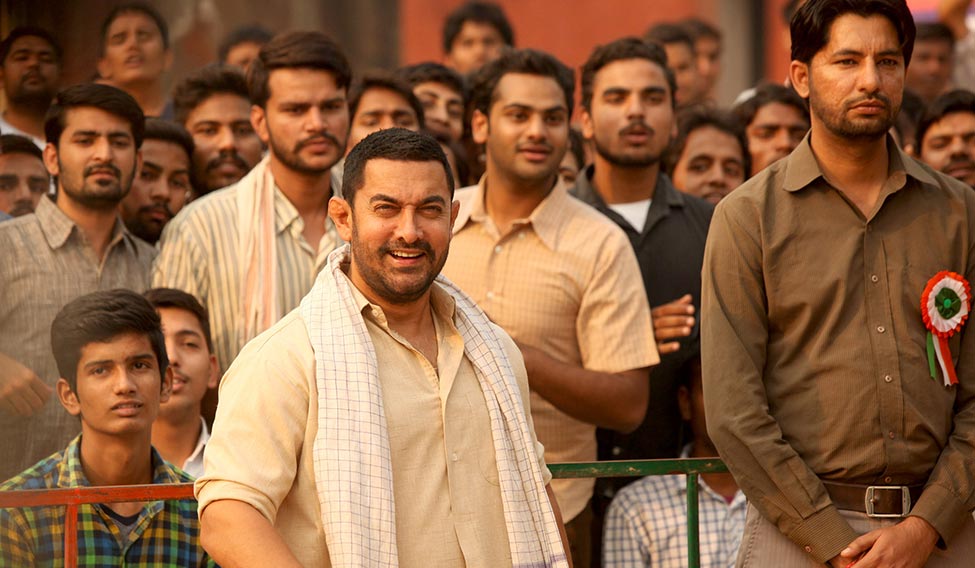 Small towns come naturally to Rai, not as a mere backdrop but as a character. He doesn't hesitate to give credit for it to his writer Himanshu Sharma, who spent a large part of his life in Uttar Pradesh and collaborates with Rai on all his films. "When you place a Zoya in Banaras, you know how the character will shape up, you don't need to build it up," he says. Like Rai, most of the other filmmakers who have explored these landscapes know how helpful it is to bring alive the place in which their film is set by making it a character in the film.
Das says he couldn't have thought of another place to set his film. However, he points out that one of the reasons why new places are explored by filmmakers is the support they get from state governments. "The UP government started giving subsidies to filmmakers and suddenly there were so many films being made in the state like Omkara, Ishqiya, Dedh Ishqiya, Bullet Raja," he says. "When the Jharkhand government did that, we immediately saw a Begum Jaan being shot there."
Also, these lesser explored places have more colour and texture, believes Tiwari. "In the cities, you go to work, come home, eat, sleep and repeat the same thing the next day," she says. "It is in the smaller places where you still have time to indulge in different things. They give you an opportunity to talk to your neighbours. There's still a chaat or a chai stall. These things have become mundane in bigger cities."
But it isn't always easy to go and shoot at these places because of logistical reasons or other problems, mostly political, that you have no control over. It was difficult to shoot Udta Punjab in Punjab, with authorities there not being very cooperative. Local pundits in Varanasi objected to Deepa Mehta's Water and she had to shift the shooting to Sri Lanka. Mohalla Assi, starring Sunny Deol, wasn't allowed to be shot in Varanasi.
Zeishan Quadri, the writer of Gangs Of Wasseypur and director and writer of Meeruthiya Gangsters, recalls how managing the crowds became difficult while shooting these films. "People in these places are awestruck," he says. "Sometimes, you get a lot of support because of that. They are willing to help. But at times, you don't know how to manage them. I once asked the crowd to maintain silence and the word 'silence' echoed among them for several minutes."
Nitesh Tiwari wrote Dangal with Haryana as the setting in his mind. But after the recce, Punjab seemed like a better fit. "Shooting with a known face like Aamir sir, you have to be extremely planned and careful, too," Tiwari had told me in an earlier interview. "Also, in Haryana, the kind of fields we were looking for were at quite a distance from the kind of markets we were looking for. Same with the schools and houses. It was getting a little difficult for the production team to put it all together as per our vision in Haryana. In Punjab, however, it was easier. We made Ludhiana our base and shot in six different villages around it. We made these villages look like one village in the film. It was easy logistically as well as creatively. The resemblance or authenticity of Haryana was met with a little modification in the production design."
Films based in the hinterland, says Kapoor, are doing well in multiplexes and bigger cities. However, he feels that it could soon be an overkill with so many filmmakers setting their films in rural areas and small towns. But, for the time being, it seems like they are here to stay.
Look out for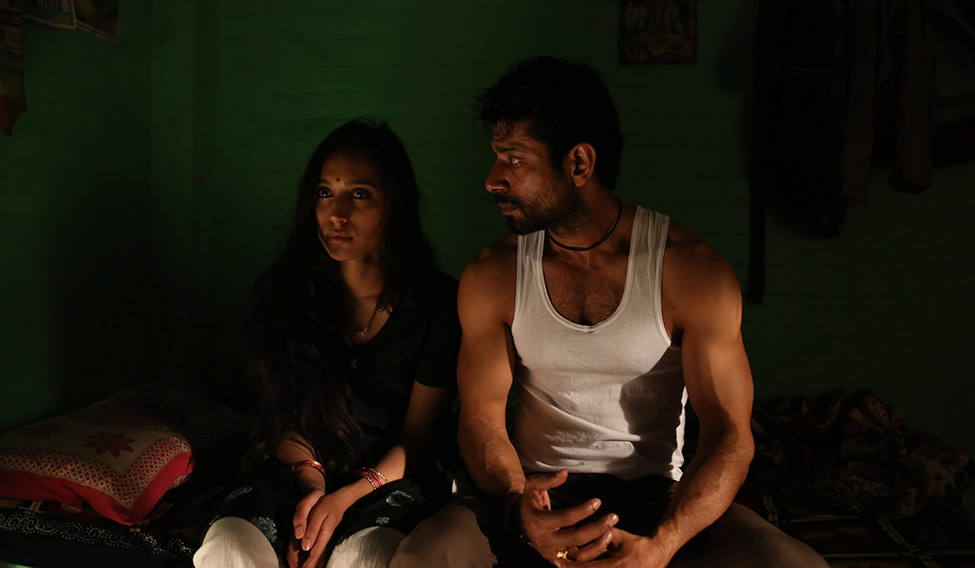 Mukkabaaz by Anurag Kashyap
A story about Shravan Singh, a boxer from Bareilly played by Vineet Kumar Singh, set in the current political climate of Uttar Pradesh.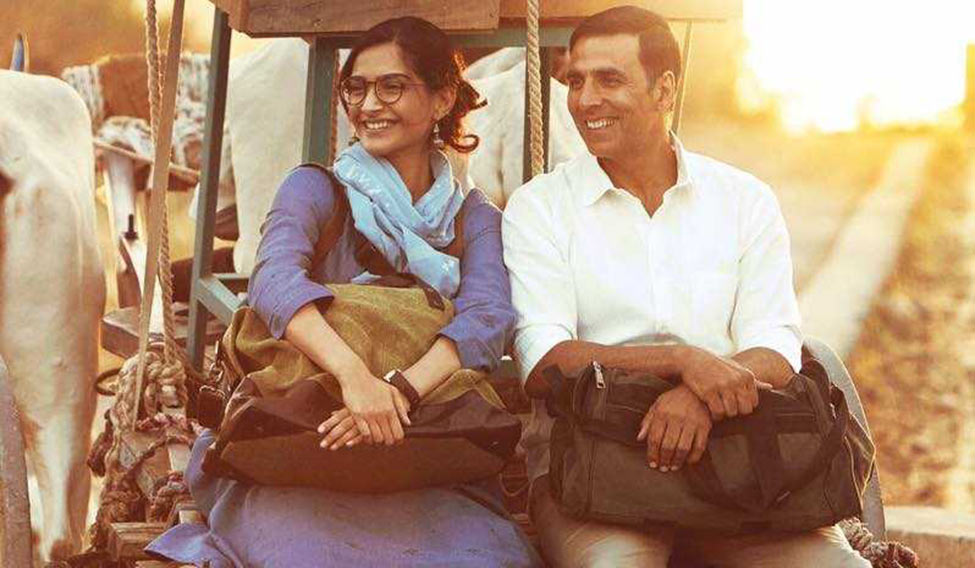 Padman by R. Balki
The film, starring Akshay Kumar, is inspired by the life of Arunachalam Muruganantham, a social activist who revolutionised the concept of menstrual hygiene in rural India.
Sui Dhaaga—Made in India by Sharat Katariya
The film, starring Varun Dhawan and Anushka Sharma, is based on the concept of Make in India.
Batti Gul Meter Chalu by Shree Narayan Singh
The film, starring Shahid Kapoor, tells the story of a man's fight against power distribution companies.
Dhadak by Shashank Khaitan
A remake of the Marathi film Sairat, the film, starring Ishaan Khatter and Jhanvi Kapoor, highlights the issue of honour killings.