"I hate being with people who keep swiping things as they talk to you. I get up and go to the other room. To be connected all the time should not make you uncivil and impolite" - Rajat Kapoor, theatre and film actor
Legend has it that before he felt compelled to start using a mobile phone, veteran lyricist Gulzar ruminated on the upside of not owning one; the warm anticipation of not knowing who was calling on the landline; the charm of not knowing who was outside when the door bell rang; the spontaneity of an unannounced visit from an old friend. Times have changed. These days, rarely do people drop by without notice, either through a call, text or Whatsapp message.
Smartphones have become so indispensable that forgetting your precious device at home can cause a minor panic attack. After all, how would you pass time on your commute? You need to listen to your much-loved playlist, be in constant touch with family and friends on Whatsapp, see their new Facebook posts, get the latest news updates, see celebrity photos on Instagram and have access to absolutely any kind of information at the swipe of your index finger. Yes, that kind of absence is unlikely to make your heart grow fonder; it just might leave it weaker!
Two years ago, on a visit to an electronics store in London, filmmaker Kunal Kohli rediscovered an old way to listen to music. To celebrate the 60th anniversary of the vinyl record, Universal Music Group had re-released hundreds of classic albums on vinyl through its Back to Black series. "For less than Rs 1,000 a record, I started rebuilding my collection—including old Hindi film songs and Jagjit Singh ghazals—and picked up a record player as well," says Kohli. "The touch of the needle, the crackle and static sounds remind me of a time when listening to music was a slow, more enjoyable process. I dug out old records of The Beatles, which I had saved from my time in school and had framed as posters on my office walls. It is become about creating a nostalgic era."
Though the process seems cumbersome—you cannot change tracks with a remote control, and have to physically lift the needle after every four songs—Kohli is introducing music this way to his five-year-old daughter, Radha. "Her generation will never see a CD, let alone know what record players are," says Kohli. "When I first told her to listen to a song, she kept saying, 'I can't see it', because kids these days mostly 'watch' music on YouTube. I want her to learn the art of truly listening to music in its original form." Kohli's contemporary, actor and filmmaker Farhan Akhtar, too, chooses to listen to music this way, and was gifted a record player by superstar Shah Rukh Khan last year.
When his children were born more than a decade ago, actor and former video jockey Vinay Pathak decided to abandon his television set. "Most television is mindless," says Pathak. "Today, news is about sensationalism. Very few people watch channels like Nat Geo or Discovery or documentaries. I stopped watching television and it hasn't made me ill-informed. It numbs the mind and I didn't want my kids to go through that. For around eight years, they watched no television; they were then permitted three hours a week. They were encouraged to read or sketch."
Pathak's close friend, theatre and film actor Rajat Kapoor, has never owned a 'smart' device. He uses a landline to speak and otherwise communicates only through email. "I'm more efficient and responsive without a mobile phone than somebody who has one but doesn't take your calls or return them," says Kapoor. "I have a landline with an answering machine, and will call back everybody who calls me. You got a reply to your email to me in less than 25 minutes. How often does that happen to you?" he asks. "I find it liberating to not be at the beck and call of everyone, or to constantly have to look at that thing in your hand to check if somebody called, or wondering why nobody called, or checking to see what your bank has to say every five minutes," says Kapoor. "I hate being with people who keep swiping things as they talk to you. I get up and go to the other room. To be connected all the time should not make you uncivil and impolite. We all lived without a mobile phone 15 years ago. I don't see what the big deal is."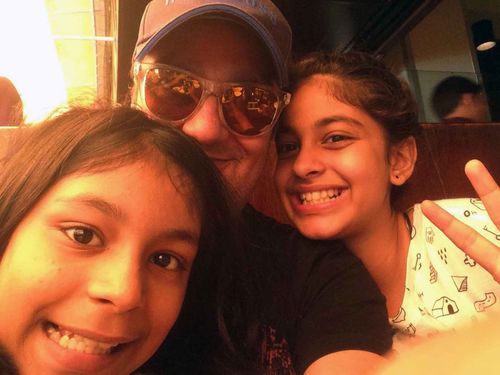 Actor Tom Alter, who has never owned a mobile phone, says he does not want to make a 'big deal' about it by even discussing it. His colleague and friend, theatre actor and director Cyrus Dastur says, "When I'm with Alter, I get several calls from people wanting to talk to him. At a time when everyone is hyper-connected, he likes to own his time and space."
Comedian and television host Cyrus Broacha says he hates technology with a vengeance. "I was forced to get a mobile phone when my children were born and when I had events outside Bombay," says Broacha, who still prefers to use his cordless phone at home. "Organisers would only text you the driver's number for pick-ups and one can't run to the public call box each time. I hate being connected and most Indians don't respect each other's space. In fact, I write faster than I type."
In this era of hyper-connectivity, where the number of internet users in India is increasing by 50 per cent annually and remote Indian villages are being equipped with mobile connectivity and broadband, these celebrities are part of a slow growing global movement of unplugging from the grid. John de Graaf, author of Take Back Your Time: Fighting Overwork and Time Poverty in America, told THE WEEK: "I'm seeing signs of people getting tired of technology, especially when asked to check work emails on weekends." Graff, who uses a 'dumb' phone and rarely watches television, preferring to read, says, "There has been a backlash against this, especially in Europe. To understand the value of real human connection, people might need to get their technologies more under control. A hopeful example is India's neighbour Bhutan, which is trying to use Gross National Happiness education to encourage priorities of slower lives and less materialism. But technologies are very seductive. Today, children in the US are spending less than half as much time outdoors as they used to, because they are addicted to screens. This is bad for health, and they are not having a well-rounded life."
Graaf says he is not against technology, which can be a connector of people and improve real-life interactions, but feels that it is time for a social paradigm change; to value time more than money; reduce working hours to give people more work-leisure balance; and to create more jobs but with fewer hours. "Sweden's six-hour-day movement is an important step in this direction," says Graaf. "So are the efforts in Finland and the Netherlands to experiment with a guaranteed annual income. Companies like Facebook and Google are giving employees more work-life balance. People need to use their time for things other than screen addictions, if they are to be healthier, happier and more connected as a result."
In various parts of the world, he has observed small, but significant, movements towards disconnecting from technology. "I am impressed by the rise of the pilgrimage movement, like the Camino Santiago pilgrimage in Spain, where, annually, 2.5 lakh people walk for a month, having very little contact with technology. We need to protect more parklands, create more trails, and use education to teach people how to grow their food, create cooperatives and small-scale businesses," says Graaf.
"In 2013, when I was in Bhutan doing training sessions in happiness skills, we emphasised that social connection is essential to happiness. It is hard to be optimistic, however, when the sense that to be 'with it' means always having the latest iPhone," says Graff. "Television viewing and screen watching are activities for tired, overworked people. Eventually, people will find they have the energy to exercise and connect with others in nature or in coffee shops. That's what I think will happen. We have to get rid of the idea that the 40-hour week is still necessary, at least in the wealthier countries. I realise it may be different in poorer countries like India, where people still need to work longer hours to survive."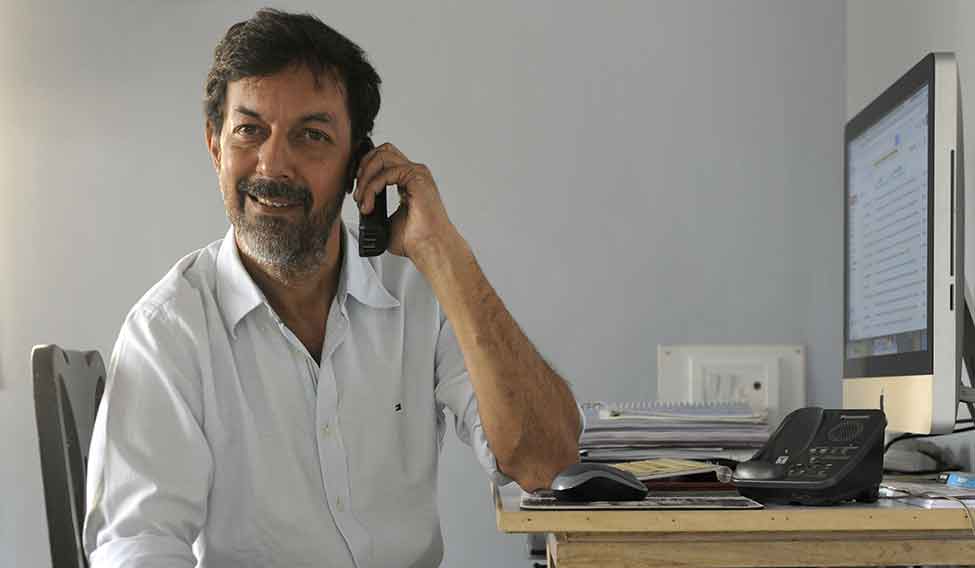 In 2009, when Barack Obama became president of the United States, his first victory was not steering the stimulus package through Congress or closing the detention centre at Guantánamo Bay. "It was persuading his security staff to let him keep his BlackBerry," says Carl Honore, author of international bestseller In Praise of Slowness. "Obama wasn't alone in refusing to part with his smartphone. Pop star Madonna says she slept with her phone under her pillow, and celebrities like television personality and socialite Paris Hilton and footballer David Beckham are seldom photographed without a mobile phone in their hands. Right now, millions of people are communicating on hand-held devices in offices, beds, cars, trains, parks, restaurants, on the toilet, in the shower; anywhere they can get a signal."
Honore, however, doesn't advocate that a balanced life comes with getting rid of one's gadgets. "I own all the latest high-tech goodies," he says. "To me, being able to tap into the web or speak and write to anyone, anytime, anywhere, is exhilarating. But there is another side. Humans are hardwired to be curious, to connect and communicate. The problem is we often don't know when to stop."
As India gets more connected to technology, it now seems almost impossible to function without it. "Going back to completely unconnected ways is not feasible today because if technology has made us weary, it has had immense benefit, too," says Rohit Aggarwal, founder of IT firm Koenig Solutions. He says the Unconnected Movement does exist in parallel. "It's individualistic rather than collective," says Aggarwal. "Now, in India, all political leaders and film stars communicate daily to their audience and fans on Twitter. Individuals want a personalised approach supported by mobile phones and social media."
Says Tarun Wig, co-founder of information security consulting group Innefu Labs: "A study stated that people, especially those in 18-34 age group, feel that it is impossible to live without their media links to the world. The Unconnected Movement can become the reality only briefly. It has now become nearly impossible to separate technology from our lives."
In other countries, however, there is a trend reversal. Says Honore: "Big companies like Intel and Deloitte & Touche have experimented with email-free days and letting staff switch off their phones. Pressure to unplug has been building beyond the office, too. Restaurants, bars and travel groups are banning mobile phones. Technology-free carriages have started appearing on trains. Like a drug rehab clinic, the Sheraton hotel in Chicago offers to lock guests' mobile phones in a safe, to help them conquer their technology addictions."