In a remote village in Islamnagar region of Badaun district in western Uttar Pradesh lives a family that scratches an existence from the daily wage earnings of its two teenage daughters—they usually earn Rs50 a day each. The father is mentally unstable, the mother rendered invalid through multiple pregnancies, disease and malnourishment. Their younger sons are enrolled in the village school, just like their eldest was, in an age gone by. The eldest son didn't get much education in that school, but it did provide him a lease to life. It was the date of birth on his enrolment form that helped him escape the noose in the ghastly rape-brutalisation-murder of the 26-year-old physiotherapy intern in Delhi on December 16, 2012. To the world, this boy is just 'the juvenile'.
Barely a few months from his 18th birthday on that bleak night, the juvenile was tried by the Juvenile Justice Board and given a three-year term in a juvenile reform home, the maximum "punishment" that can be given to "children in conflict with the law".
His term got over and he was released on December 21 to start life anew. Only, the boy preferred to remain in shelter for longer. The hatred of the outside world towards him had percolated through the porous walls of his reform home and beamed to him through television. He is with a non-government organisation shelter at Mukherjee Nagar in North Delhi for the next one year. If he chooses to, he can leave earlier, because his prison time is over.
Is it just the hate of the outside world against him that makes the boy seek protection of institutional homes, however pathetic they may be? Or is it something more? For a child who was sent to Delhi to earn a living when he was not even ten, and who never had a proper roof over his head, the remand home was the first real home he ever had. That, too, one with his own room and television. The home at Majnu ka Tila in Delhi has witnessed three jail breaks, but the boy didn't participate in any of them. He was content with the meagre comfort he got. From the perspective of his growing years, this was luxury. Why would he want to leave it for a life that gave freedom, but at a huge price?
The home is supposed to reform delinquents and equip them with skills to earn a living once out. But insiders say 'skill training' encompasses a limited range of professions like tailoring, cooking and commercial painting. In fact, in the past three years, all that the juvenile has learnt is to sign his name in Devanagri. Yet, his accommodation gave him something that he had never had before—time free from cares of earning a living or finding a shelter for the night, protection from abuses of the outside world, and an opportunity to contemplate.
Sources say he was quiet, untrusting of anyone. Researchers and journalists were keen to get a slice of his mind. He, however, did not entertain them, speaking only to his counsellor. Whenever the counsellor was changed, he took at least two months to get comfortable with the new one.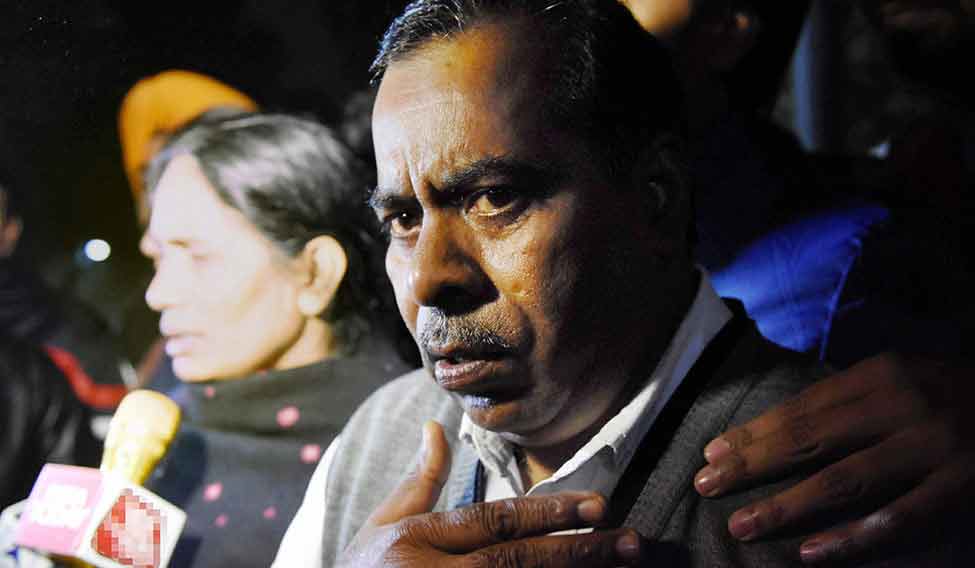 Cooking came naturally to him. Soon, he took over the duties of cooking for the other inmates, too. Ramadan became a special time, he would observe roza sincerely and cook iftar meals for fellow namazis. Not much of his life within percolated outside, but whatever did was promptly enlarged and distorted. When he was in a solitary room, it was said he had the luxury of his own room and a television. When he got friendly with one of the High Court blast accused and became devout, it was said he was being radicalised. Many opined that he would join a terrorist outfit.
"We really can't say what he would be like in the future. But my report, the first one on his life, only mentioned him becoming religious. I don't understand how it got distorted to him becoming radicalised," says a journalist.
Although the juvenile's identity is under wraps, there may be some photos from the early days of the crime that are still on social media. An investigative officer, hoping to help, suggested he grow facial hair to mask his identity. The beard became another indicator of his radicalisation.
The juvenile is often referred to as the most brutal and sadistic of the six rapists. However, the ruling of the Juvenile Justice Board states it wasn't possible to establish the claim. The juvenile still maintains he did not rape the girl. Sources say he insists the others "used" him and later put the bulk of the blame on him, hoping to escape the noose themselves and saying he would get away, being underage. How well did a gang of unlettered rapists understand the nuances of the law? Or was it their lawyers' invention? Legally, however, each member is equally guilty of the crime, notwithstanding his actual part in it.
Since he left his home in Badaun, the juvenile had barely any contact with his family. His mother earlier told this correspondent that initially, he sent money and then it stopped. Struggling with their poverty, the family simply forgot about his existence till a posse of international media drove up to their ramshackle hut after his crime made news. The family learnt of his conviction from them, and even then didn't contact him.
"It costs money. We don't have that," his mother said flatly. Sources say during the confinement, the juvenile did talk to his family over telephone on a few occasions. But he barely shares a bond with them. His younger siblings were born after he left home. Little wonder he chose not to go 'home' on release. Anyway, he wouldn't be anonymous there, thanks to the international media.
So, what is he going to do now? No one knows that, not even him. The usual going-away gift a juvenile gets is a sewing machine. He, however, has moved to a temporary shelter. Not many are comfortable with it, least of all the victim's parents. "It is a cruel joke," said her father. "We will continue to fight." However, with the death sentence of the other convicts not executed even 19 months after the sentencing and the juvenile now free, there is no closure for them.
One bright spot for the parents is the passing of the amendments in the Juvenile Justice (Care and Protection of Children) Bill by the Rajya Sabha. "We got entry passes, courtesy Ghulam Nabi Azad [MP]. It was a tense day, we didn't know which way the matter was being directed, but finally, the amendments were passed. At least other girls may get justice, even if our daughter didn't," said the father.
Under the bill, children between age 16 and 18, accused of serious crimes like murder and rape, will be assessed for mental and physical capacity to commit such offence, and the circumstances under which they were committed. Based on this, they may be tried as adults and convicted, but will not get the death rap or life sentence without possibility of release.
Many organisations term the developments as regressive. Akar Patel of Amnesty International said it was against the UN Convention on the Rights of the Child to which India is a signatory. Left parties walked out of the house to protest the bill. But Nobel laureate Kailash Satyarthi welcomed it. "Whether it is a crime by a child or on a child, the focus has to be on reform and restitution, and not just deterrence," said Satyarthi, who believes the protection framework under the law is extremely robust.