"Investors might save on a few thousands in fees, but there are other prices to pay in terms of time and possibly lesser returns because of lack of knowledge" - Bhuvana Shreeram, Chief Advice Officer at Ffreedom financial planners

"When it comes to managing money, one should not look for the best deal, rather one should look at a qualified and credible name" - Manish Shah, founder, BigDecisions, a personal finance advisory firm
Suresh and Alka Jain, both doctors, pay Rs.10 lakh per year as insurance premium. They do not have dependents, neither do they have liabilities, obviating the need for a heavy insurance coverage. The Jains made their investment on the advice of their 'insurance adviser'—an agent.
Like most people, the Jains saw investment as a return-giving product rather than a protection product. Insurance would fetch them returns close to 5 per cent less than inflation. However, had they invested in a mutual fund, they would have got 15 per cent. While the insurance adviser earned his commission every year, the Jains were not getting any great benefit out of their investment.
This is what happens when one does not have the right kind of adviser. While safety of money and good returns are priorities for everyone, seldom does one give a thought to proper financial planning. In most cases, people tend to follow suggestions offered by friends, relatives and colleagues.
"Financial planning is not a one-size-fits-all game," says Balwant Jain, a personal finance expert. "It has to be customised based on the needs and resources of a person. Something that suits your neighbour might not be suitable for you, simply because earning, expenses and lifestyles will be different."
Money management in India is generally done by individuals themselves. Paying fees to a financial planner for something they can read up on the internet or do it on their own has never made sense to people here. But Bhuvana Shreeram, chief advice officer at Ffreedom financial planners, says it is high time people understood the importance of holistic financial planning. "They might save on a few thousands in fees but there are other prices to pay in terms of time and possibly lesser returns because of lack of knowledge," she says. "We are living in a complicated world where there are so many options to invest. But all of it is not so easy for retail investors to understand."
Also, in a world where insurance agents, distributors and brokers call themselves 'advisers', it is not easy to pick the right one. Choosing the right financial planner, however, is as important as deciding on seeking financial advice. A bad one can ruin your finances like it happened with the Jains. Whereas a good financial planner can get you out of debt and financial troubles.
Ramesh Chandran was paying 12 per cent interest on his Rs.50 lakh HDFC home loan. At the same time, he had blocked Rs.50 lakh in a fixed deposit at 7 per cent. The 12 per cent interest was pinching him, especially at a time when banks were offering 10.5 to 11 per cent. Chandran consulted a financial planner who advised him to shift his loan to SBI MaxGain, which works like an overdraft account as well as a home loan product with a 10.5 per cent interest. Next, the adviser asked him to liquidate his fixed deposit and put it in the MaxGain account. Because of his planner's sound advice, not only did his EMI go down, he also got the flexibility to withdraw money as and when he wanted.
One of the key aspects to look at before choosing a financial planner is his experience and knowledge. "He should be registered with SEBI. This is important because in case there is a complaint of cheating or fleeing away with the money, the regulator is empowered to take action. There are only 300-odd advisers registered with SEBI," says Hemant Rustagi, CEO, Wiseinvest Advisors.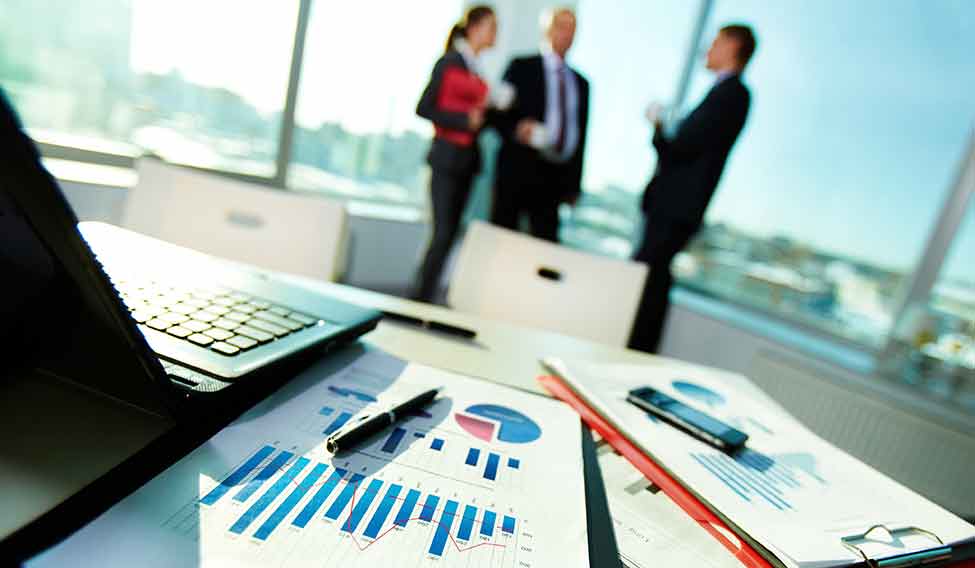 Before zeroing in on an adviser, one should meet a few of them; look at their track record and interest in you. Balwant Jain suggests going for a pure play adviser and not someone who also distributes products. It should be his full-time job and not just a part-time occupation to earn fee income. "There will always be a conflict of interest, causing investor mistrust. It is better to keep away from such advisers," he says.
The first thing a good adviser enables you to do is decide on your life goals—what exactly you want to do and how can money ease up things for you. Say, you want to start a business or send your child abroad or go on a world tour or take up early retirement, prior planning can make the process smooth.
The second thing that they take care of is cash-flow management. If you are spending more than you are earning, the planner can identify areas and ways to cut down your expenses.
Then comes emergency and risk planning. The planner will help you build a corpus for situations that might require a high fund outgo. This forms the foundation of your portfolio. Now based on your life goals, the asset allocation is designed.
So, if you are going to need money in the next two years, you might be advised to put it in fixed income. For a longer time horizon, the adviser might ask you to invest in large cap equity mutual funds. He will also look at your earlier investments and might suggest reshuffling, liquidating certain assets if needed. "The investor should also actively participate in the process, and not leave everything for the adviser," says Rustagi. "Ask questions if you feel a certain asset class was preferred over another. That is how you become a better investor."
Financial planners bring in a suite of other services as well, such as taxation, legal advisory and cross border investment advisory. For instance, if you have a disputed real estate asset, the planner can help you sort that out.
When it comes to Indian investors, fee is the tricky part. People want good advice, but they do not want to pay the fee. Some of the financial planners, therefore, have come up with a tiered structure, wherein some basic services are free and as you move up in terms of services, say, getting a personalised financial planner or ongoing advice, then it is chargeable.
"Investors should look for value rather than just going cheaper. When it comes to managing money, one should not look for the best deal, rather one should look at a qualified and credible name," says Manish Shah, founder of BigDecisions, a personal finance advisory firm. "Make sure that your planner is transparent and upfront about the fee he is charging."
But patience is key. A financial planner does not have a magic wand to fetch super normal returns; be happy if he is able to ensure decent risk-adjusted returns.