"The whole point is about getting to wear a new dress every day" - Sahyujyah Srinivas, founder, Liberent
Rachna Mogre's lehenga budget for her friend's wedding was Rs 15,000. She knew it wouldn't fetch her an exquisite piece, but she did not want to spend a month's salary on one outfit. She had scanned showrooms, one after another, but nothing suited her taste. Then, a friend gave her the idea of renting a lehenga. After all, it was meant to be worn only once. To her surprise, Mogre got a beautiful bright red lehenga with gold work from Liberent, a luxury rental website, for just Rs 1,200. She was ecstatic. She could spend the remaining amount on accessories and makeup.
Renting seems to be the new trend among a large chunk of tech-enabled, money-savvy Indians. And, not just that, people nowadays are equally open to using refurbished and second-hand goods, especially as classifieds platforms Olx and Quikr have become popular. "It is not about affordability. Women who come on our website can very well afford these clothes," says Sahyujyah Srinivas, founder, Liberent. "But, the whole point is about getting to wear a new dress every day. As kids, all of us used to be excited about that new dress, new book or new bag. It is the same psychology."
Srinivas feels that youngsters today want variety in life, be it in clothes, vehicles or food. And renting has the added advantage of being economical. Liberent, which caters to the 18 to 35 age bracket, gets a lot of return customers and is growing at 20 per cent month on month.
There is also a lot of demand for secondhand and used apparels. Says Anandita Singh, founder of Envoged, which sells secondhand luxury and premium apparels: "A lot of us have situations where our closets are overflowing with clothes. And, out of these, 50 per cent is not even worn. We get clothes with tags intact. Selling them out is actually a great way to earn money from stuff that is lying unused." Her platform caters to women in small towns who, she says, are aspiring to own luxury products.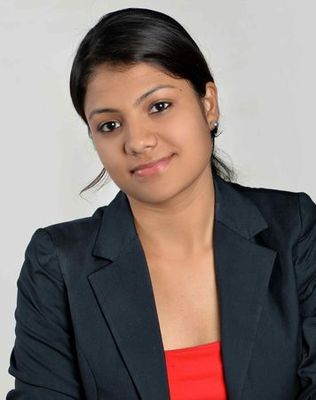 However, when it comes to renting, property is the most common product. Here, too, the concept has changed. Earlier, one spent days house-hunting, haggling with brokers, paying a huge amount as security deposit, worrying about gas connection and buying stuff for the new home. Today, one can move in with just a suitcase full of clothes.
When Ankur Arora moved from Mumbai to Bengaluru, he sold all his furniture and appliances and moved into a house listed by Homigo, a house-renting startup. "In Mumbai, my flatmates and I had to buy everything, from curtains to a fridge to a television set to kitchen items. Here, I did not have to do anything," he says. "The flat was fully furnished with everything we needed—toaster, coffeemaker, dining table, etc."
Like Arora, a lot of youngsters these days do not want to fall into the mortgage trap, where they keep paying EMIs for 20 to 25 years. "Today's youngsters change jobs very frequently and they keep changing cities," says Nikunj Batheja, founder, Homigo. "They do not want the headache of relocating their entire household to a new place. So, buying a house and settling down is not on the top of their mind. There is a paradigm shift in mentality."
Personal finance experts, too, say that renting a house may be a better proposition than buying it. "During the last few years, property prices have doubled or tripled, but rentals have not gone up as much," says Hemant Rustagi, a certified financial planner and founder of Wiseinvest Advisors. "Buying a house not only involves a steep downpayment but it also takes away your capability to spend and invest in other financial needs of your life."
The popularity of Ola and Uber also points to the change in mindset—the younger generation would much rather rent a car than buy it.
"People find it more convenient to rent cars, be it a small commute or weekend getaways," says Vasant Verma, chief operating officer at Justride, a self-drive car rental company. "They do not want the hassle of servicing or any kind of trouble with the car while they are doing something important. Also, with chauffeurs, you lose privacy, so a lot of people are renting cars to drive themselves."
Says Anurag Saran, chief product officer at Quikr: "There is a significant buy-in for pre-owned goods and we definitely see this increasing as the market itself continues to expand, especially in tier-2 and tier-3 cities. People typically use our platform to upgrade their lifestyles, to find their new home, furnish that home, buy the bigger car, etc. And what we offer them is a faster, more convenient way to make that upgrade."
There is also great traction for furniture renting startups such as CityFurnish. One can get a 2BHK furniture package starting at Rs 5,000 a month; the minimum period of rental is three months. Says City Furnish's Neerav Jain: "You should not buy anything that depreciates in value. While we buy furniture with great interest, its resale value goes down by 30 to 40 per cent as soon as you buy it."
There is also this realisation among customers that secondhand and refurbished products are not always bad, says Saurabh Rai, founder of Surpluss, an e-tailer which sells overstocked, unboxed and refurbished products. His portal sees a lot of demand for refurbished smartphones of good brands, white goods and jeans. "Aspiration is what drives this industry," he says. "Somebody in a small- to mid-income range still wants to buy a branded product but it should be affordable."
For instance, Vivek Sood was initially apprehensive of buying a refurbished LED TV, but the comparatively low price made him try it out. He bought a 50-inch LED TV for Rs 32,000 and his experience has been great. Says Sood: "I saved at least 50 per cent and nobody can make out whether it is refurbished or brand new."