"After coming in touch with Viridian and Espark, we have started a new programme, Hunar City, that provides skill-based training to young children" - Deepesh Singh creator, Project Health
Flipkart founders Sachin and Binny Bansal took eight years to build a billion rupee turnover business. In 2007, the former Amazon employees were guided by their contacts abroad and registered their company in Singapore. Now, help is closer at hand.
With the entrepreneurial environment in India conducive to the development of startups, several global incubator programmes have opened shop in the country.
They help you develop your idea, hold your hands during the tough, initial stages and help create a viable business model in India. The perks for joining a programme are also good as most courses offer a seed investment of 8-9 per cent equity in your new venture, plus lot of credits from their partners.
Take, for example, Chennai-based The Startup Centre. The reward for attending their six-month programme is a funding of Rs10 lakh in your future business. The Startup Centre's partners Amazon Web Services, Freshdesk, WebEngage and others bring in goodies in the form of credits earned by the student.
Said Vijay Anand, CEO, The Startup Centre: "When we started in 2010, we wanted to engage early stage technology startups in India. Now, we are addressing entrepreneurs at all stages. Be it at the business idea stage or at a more mature stage where the entrepreneur has developed his/her service or product." The Startup Centre's school in Chennai has 18 resident students. In the last four years, the school has helped more than 2,600 students to build 453 successful business ventures. The firm picks up students as and when they approach for the six-month programme. A host of other events are also organised by the firm to help outreach of students' business ideas. Course fees are said to be in the range of Rs50,000 for the six-month programme.
Gurgaon based GSF, set up by former Reliance Media executive Rajesh Sawhney, scouts talents for fitting business ideas in the areas of mobile, social, local and cloud. Their 13-week accelerator programme readies students for a global market. A network of 20 angel investors also provide seed funding to successful business ideas. GSF has now grown out of Gurgaon and is providing programmes in Mumbai, Bengaluru and Chennai.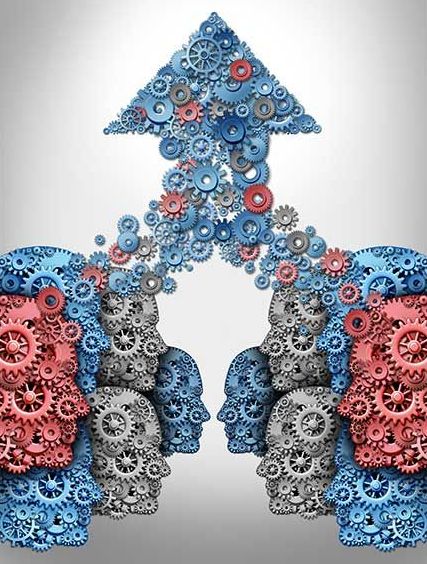 Each location is geared for hosting four startups and provides them the necessary infrastructure to function their offices. Said Rajesh Sawhney: "There is no reason that Indian entrepreneurs cannot create the next Instagram, or the next Twitter, or the next Inmobi. There will be 25 startups that will receive initial funding from GSF this year, making us the single largest funding platform for Indian startups in internet, telecom or cloud space." In addition to seed funding, the incubator promises to take business ideas of candidates to more than 400 global VC funders and angel investors.
In Bengaluru, Microsoft Ventures, a business accelerator in the mobile, cloud and internet space, offers two programmes: accelerator plus and scale up to budding entrepreneurs. The four-month course conducted twice a year comes highly recommended and boasts more than 150 mentors onboard. "The programme operates on a not for profit basis and so we ask for no fees or no equity to attend our programmes. Candidates will have to be selected by our external panel or nominated," said a spokesperson. Microsoft Ventures look for applications to leverage the cloud in areas of ecommerce, mobile, media, social applications, gaming, education, health care, enterprise, telecom and big data space.
After the Microsoft Ventures accelerator programme ends,the ideas are presented at the end of the program called "ThinkNext", one of Microsoft initiatives where thoyghtleaders and startups come together to share ideas and learnings. The programme has other incubators also as partners.
Microsoft Ventures is supporting some successful ventures related to digital signature capturing and location based advertisement among many others from its current batch of students. 'Promoting disruptive business ideas' is what Microsoft Venture's Ravi Narayan, a seasoned Silicon Valley entrepreneur, seeks to obtain and fuel through this programme.
Kyron, another global accelerator in Bengaluru, conducts an intensive 16-week programme that is designed to turn a business idea into compelling fundable proposition. The four phases of the programme will make an entrepreneur to 'learn, build, shape and pitch'. This accelerator programme begins with a two-week boot camp organised in partnership with global academic institutions. The transition of entrepreneurs into heroes happens on Heroes Day, which is the formal culmination of the programme.
When an NYSE listed global ecommerce solution company sought expansion in India, it did so with starting the Pitney Bowes accelerator programme in the Delhi-NCR region. The programme ensures seed funding, mentorship and guidance, support for growth funding and to test the product based on individual requirements. For starters, it has taken onboard six startup ventures for its first programme.
Among the ventures taking shape here are consumer perception measurement tool for ecommerce products; an algorithm based shipping management platform that locates the lowest cost shipper, and a location based analytics platform that uses Internet of Things to collect location data from packages, delivery personnel or vehicles.
Viridian Ventures, a venture capital company, has launched UK-based accelerator Entrepreneurial Spark's globally recognised 18-month long proprietary business acceleration programme in India. The first incubator programme is slated to start mid-August from Ahmedabad. Ahead of that, Viridian conducted a talent search in Gujarat.
"At Vibrant Gujarat, we organised a Big B Contest. It drew 140 business and social entrepreneurs from across India. From this, we have shortlisted 29 ideas, which we will support through our Viridian Espark accelerator programme," said Murali Hariharan, global head (venture strategy), Viridian Group. According to Hariharan, the aim of the business plan contest was to encourage grass-roots level and women entrepreneurs, who get little opportunity to showcase their innovative ideas.
The winning ideas were from diverse sectors such as education, health care, poultry, ecommerce and green technology. "From a social entrepreneurship perspective, we have selected startups like one that is creating alternative employment for slum dwellers, another one which aims to build livelihood for tribals and a third one that makes banana fiber-based sanitary pads for women."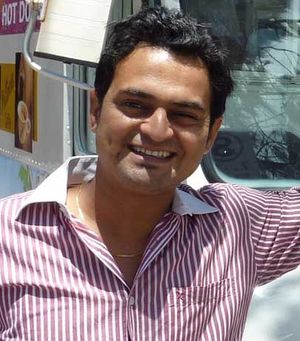 Said Jim Duffy, founder and CEO, Entrepreneurial Spark: "We have chosen India as our first overseas expansion because of the huge potential here for entrepreneurship to create a difference." Duffy promises a sector agnostic, world-class entrepreneurial platform by the ESpark-Viridian joint venture. Among those shortlisted, two enterprises are showing promise. One of them is the social entrepreneurship idea of Deepesh Singh, running in slums of east Delhi. Deepesh, 30, is the creator of Project Health, a platform that seeks to take care of the downtrodden. "We were primarily addressing nutrition, health and education needs of children in slums. But after coming in touch with Viridian and Espark, we have started a new programme, Hunar City, that provides skill-based training to young children," said Singh.
The second initiative is by the 29-year-old Pooja Srivastava, whose food venture, Taste-in-a-box, is all about street food vending. With two units, a takeaway outlet and a base kitchen, Pooja's ten-month-old venture is going places. "We have tied up with aggregators like Food Panda and EatIn and we are getting good volumes from them," said Pooja.
What started with an initial self investment of 09 lakh is promising to set cash registers ringing soon. "Thanks to our online presence, it is becoming a hit with office goers and those who prefer to eat at home as well. We will soon be raising more funds," said Pooja, who is slated to join the ESpark Viridian programme in Ahmedabad at a later stage for advanced business training.
Said Murali Hariharan: "An independent study based on market parametres had shown that India is having the most promising time in the entrepreneurship space. With this in mind, Viridian and our consortium members have earmarked $300 million towards the accelerator programme in next five years. Fashion and retail giants like Victoria's Secret and Amazon are on the lookout for such 'Wannapreneurs'.
Said Narayan: "We build people who build businesses, and that has a huge positive knock-on effect in terms of innovation, job creation and economic growth."