THE AVERAGE LIFECYCLE OF PRODUCTS HAS GONE DOWN AND FOR ELECTRONIC DEVICES SUCH AS MOBILE PHONES, IT IS ONLY NINE MONTHS.

"I USED TO SHOP TO MAKE MYSELF HAPPY, SPENDING RS30,000-40,000 EVERY MONTH. MY OBSESSION ROSE TO SUCH A LEVEL THAT I USED TO BUY IN DOLLARS FROM AMAZON'S US WEBSITE. I STARTED LYING TO MY HUSBAND. MY WORK WAS GETTING AFFECTED BECAUSE I WAS NOT PUTTING IN MY 100 PER CENT" - Sonia Sarin, public relations consultant

IF DEALS AND DISCOUNTS WERE NOT ENOUGH, ONLINE PORTALS HAVE A LOT OF OTHER TOOLS TO TRAP CUSTOMERS.

ONE OF THE MAIN REASONS FOR PEOPLE SHOPPING COMPULSIVELY IS THE FACT THAT PHYSICAL CASH HAS BEEN REPLACED BY PLASTIC MONEY.
Just 90 seconds left to grab the most admired phone in the world," says the prompt, and Sunny Baweja can't wait. Tempting him further, the next message pops up on the screen: "Hurry up before the next aspirant outdoes you." Baweja's finger flies over the virtual keyboard, filling in his card details. A few seconds wait and, another message pops up, that sends his adrenaline pumping: "Success! You have bagged a Xiaomi RedMi 4G at an unbeatable price of Rs9,990 only."
Baweja is on cloud nine. He starts calling up his friends and brags about the 'incredible' deal he has pulled off. "You know it was a flash sale and got finished in, like, seconds," he exults.
Once the excitement subsides, Baweja wonders whom to gift it to since he already has an iPhone 6. Sister, it will be, since she is the only one in the family who does not have a smartphone. Just a day earlier he had bought a power bank and some home décor items in another online sale.
Welcome to the online shopping world, where people like Baweja shop like there is no tomorrow. Where impulsive buying defines need; where spending is a form of conquest, an achievement to brag about. One may not end up using the product, but one necessarily has to buy it.
Statisticians have not yet come out with the number of compulsive online buyers, but conservative estimates put the figure at four to five per cent of the total online shoppers. There are compulsive buyers, and then there are compulsive browsers. Those who are forever on the lookout for the best deals. In India, we are yet to categorise compulsive shopping a psychological disorder, but in the US such people are said to be suffering from a condition called oniomania.
Wikipedia defines it as an irresistible or uncontrollable urge resulting in excessive, expensive and time-consuming retail activity that is typically prompted by negative affectivity and results in "gross social, personal and/or financial difficulties".
Most offline shopaholics have now moved online. Convenience, variety and eye-popping deals–all work in favour of the online shopper. Delhi-based Dr Kalpesh Chandan, who made a reluctant entry into online retail space, now loves buying his health supplements from healthkart.com. "I used to think that online was never meant for people like me—the old generation ones. But, now I am hooked to it. I order all my grocery, medicines and kitchen needs online," says the 57-year-old.
Chandan does not admit to being a compulsive shopper, but his wife, Prema, thinks that he is probably getting there. "There are at least three [shopping] sessions a day—post breakfast, before lunch and before dinner. Of late, he has been spending a lot, sometimes buying stuff which we don't need," she says. Chandan recently bought a set of Bombay Dyeing bed-sheets from Flipkart, though they had three such sets lying unused.
Psychologists believe that most of the compulsive buyers turn into hoarders, buying a lot of items and getting rid of the old ones. The old ones are not really old but have to make way for new products to fit in.
The average lifecycle of products has gone down significantly and for electronic devices such as mobile phones, it is only nine months. That is, people move to a new phone in nine months. Websites such as Quikr and Olx are full of classifieds of used stuff, most often in a very good condition.
"People are generally looking for an excuse to update their devices. The growing affluence of middle class has further aided increased spending," says Aamir Jariwala, co-founder of Karma Recycling—a second-hand refurbished mobile phones seller. Karma Recycling gets 35 used devices a day, compared with 12 to 15 devices earlier.
Chandan's case also busts the myth that only young people are compulsive shoppers—it can actually be anyone without a control over one's purse strings, er, credit cards.
About 40 million consumers purchased stuff online this year and the number is expected to grow to 65 million by 2015 with better infrastructure in terms of logistics, broadband and internet-ready devices. According to an Assocham-PricewaterhouseCoopers study, Indians spend Rs10,000 on an average annually on e-commerce portals.
The smartphone and tablet shoppers will be strong growth drivers in the sector. Mobile phones already account for 11 per cent of e-commerce sales, and it will jump to 25 per cent by 2017.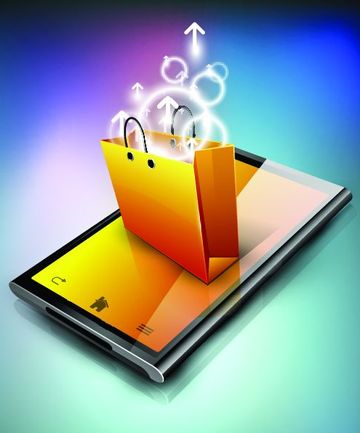 Splurging is a great stress-buster for people like Sonia Sarin. A Delhi-based public relations consultant, she is recuperating from the online shopping mania she had a year back. On the verge of a debt trap, it dawned on her that she was ruining her life, wasting money on unnecessary purchases.
"I used to shop to make myself happy, spending Rs30,000-40,000 every month. My obsession rose to such a level that I used to buy in dollars from Amazon's US website. I started lying to my husband. My work was getting affected because I was not putting in my 100 per cent," she recalls. Despite earning a handsome salary, Sonia was able to save very little with money being in short supply on most of the occasions. What's more, she pulled in other colleagues into the lure of online shopping by showcasing her deal savviness.
Interestingly, a large chunk of online shopping happens in offices. Deals and discounts get priority over work and there are offices where employees have been put under watch for excessive online shopping. Some employers have even blocked these websites on office machines but that has not stopped employees from using their smartphones to make their purchases. In fact, increasing smartphone penetration has aided and abetted the trend.
It is not unusual, therefore, to find men and women surfing for dresses, accessories, shoes and phones on trains, buses, malls or even the loo.
Smartphone penetration in India grew by 55 per cent to 140 million phones in 2014, and 41 per cent of total e-commerce sales in 2014 came from these phones.
Mobile phones account for around 75 per cent of Snapdeal's orders and around 70 per cent of Flipkart's orders. This has probably incentivised e-tailers like Myntra to chuck the desktop site and adopt an app-only model.
According to the MasterCard online shopping survey 2014, online purchases made through mobile phones in India have grown by more than 100 per cent over the past two years, indicating a steep upward trend in e-commerce propelled by expediency.
Aashna Khurana is addicted to shopping online, Jabong and Myntra being her favourites. While a large part of her shopping is made using her desktop, of late she has started using the apps for browsing products and even making purchases, increasing the frequency of her buys.
"I am addicted to buying shoes. I have more than 80 pairs of shoes bought from different portals. I had to get an entire wall made into a shoe rack to accommodate them," says Aashna, who spends up to 015,000 a month on online shopping. Her parents scold her regularly for her excessive shopping and have threatened not to accept any more deliveries in her name.
While for Sonia shopping is a stress-buster, for Aashna, it is simply irresistible. Everyone may have their own reasons, but the symptoms are the same—an uncontrolled desire to shop.
"Compulsive online shopping is a behavioural disorder, but very few people in India admit it and take clinical help. Our study has proved that. While convenience and comparative pricing are popular reasons, sharing experiences with other people is a key reason why people get drawn into it," says Dr Manoj Sharma, additional professor, department of clinical psychology, NIMHANS, Bengaluru.
About 4.7 per cent of female respondents and 3.5 per cent of male respondents admitted to online shopping addiction in the NIMHANS study of 2,750 people in the age group of 18-65 years. They did acknowledge the dysfunction in family and finances and guilt generated by overspending and inability to control oneself. The study was funded by the Indian Council of Medical Research, Delhi.
Since compulsive buyers matter a lot for e-commerce companies, most large shopping websites refrain from commenting or sharing data on the number of compulsive buyers. However, they do mention that the number of repeat buyers is huge. Shopclues, for example, has a repeat rate of 70 per cent, that is 70 per cent of people who buy from the website return for more.
Shopclues's Nitin Agarwal feels that women are more compulsive buyers than men. "Women invest longer times browsing than men. On our website, we have observed that frequency and number of buys by women are also higher," he says.
NIMHANS's survey validates the point made by Agarwal. Women shoppers account for 43 per cent of buyers on eBay and is a segment that is growing fast.
With deals and discounts raining round the year, there are temptations galore in the virtual malls. Flipkart got a billion hits last year during the big billion day sale, earning 0600 crore in just 10 hours. GOSF or The Great Online Shopping Festival organised by Google is yet another occasion to go shopping mad.
But, take any portal today and there are discounts galore across categories. Moreover, there are specialised deals and coupons which are seeing huge traction from young customers. While researching on a product, people generally scour these websites to get the lowest price on that product.
"The fear of losing out on deals and bargains drives a large part of the compulsive buying behaviour. Low ticket value items see lot of impulse buying. So, on a day cellotapes were selling for 010-12, a guy bought half a dozen of them thinking it was cheap but didn't know what to do with them," says Mehul Jobanputra, co-founder of Desidime, an online shopping community where buyers discuss and find deals, coupons and reviews. Desidime sells 4,000 deals and 2,000 coupons every day.
EBay India's Vidmay Naini feels that there are certain impulse categories which buyers do not want to miss if there is a discount going on. "In categories like accessories, perfumes, trinkets, wristwatches and wallets, products are generally available in an affordable price range, sometimes even under 0500," says Naini.
People feel that they are spending only 0500 or less but the fact is that their urge to spend makes them grab all possible low-priced deals, making them online shopaholics. Naini, too, believes that mobiles are driving a lot of sales. More than 50 per cent of EBay's traffic comes from mobiles.
Deals website Mydala.com sells 2,20,000 vouchers every month. Mydala provides discount deals across categories such as restaurants, spa and salon, travel and entertainment in more than 190 cities.
"Deals act as the trigger to click on the 'buy' button. Our flat discount vouchers, where a merchant is offering a flat discount of 0500 or 40 per cent or 50 per cent are the most sought-after ones," says Anisha Singh, founder and CEO of Mydala. "These days people look for a deal on anything. Earlier it used to be categories like mobile phones. Percentage of discount obviously helps."
And even as they scout for deals, they do understand the brand proposition. So, if Steve Madden shoes are available at 40 per cent discount, there are high chances of women vying for the product. Women typically hunt for deals like these where high quality brands are available at a discount. "There is a sense of achievement in that bargain and a self-felt smartness," says Dr Sharma of NIMHANS.
Paytm's Sudhanshu Gupta admits to same set of people buying frequently from his website. "Frequent buyers are 4-7 per cent of the total customers that we have. Whether they shop compulsively on a daily basis or a weekly basis is hard to predict," says Gupta. Paytm has more than 50 per cent repeat buyers.
According to Gupta, traffic goes up to 30 times in an extreme deal, that is when discount is in the range of 70-90 per cent.
Deals look enticing but people hardly know what goes behind a deal. E-commerce firms flush with cash raised from investors fund these discounts by paying extra money to sellers on the website (since most of them are marketplace).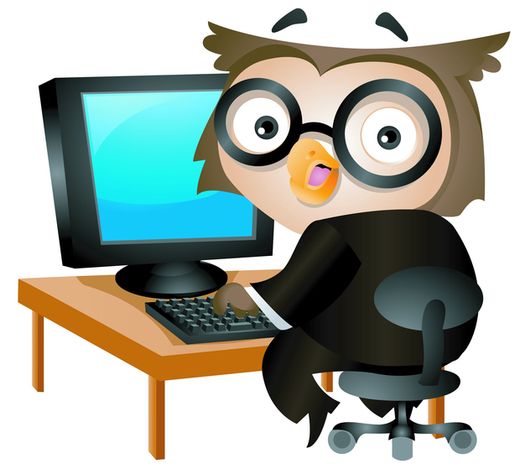 If deals and discounts were not enough, online portals have a lot of other tools to trap customers. So, whenever you search for a particular product or brand, you may not buy it but ad pop-ups through SEO (search engine optimisation) will ensure that you get hooked to products.
It shows up every time you are surfing the internet informing you that prices have gone down or a new collection has come. E-commerce firms invest heavily in analytics which helps them track the customer, his preferences and shopping cycle.
Then there are promotional messages and emails that keep flooding inbox daily with some or the other deal, a new product or a recommendation. Shoppers become vulnerable to such marketing gimmicks and end up buying the product.
"We do closely monitor customers and their shopping style. We have invested significantly in data analytics which enables us to do this," says Aggarwal of Shopclues.
While online portals have deep pockets to keep funding crazy discounts to tempt customers, money is a scarce resource for most human beings. Neither can individuals raise the kind of money online portals do and even if they could, they would spend a lifetime paying off debt. Hence, money needs to be spent wisely.
"To protect yourself from the temptation, keep a list of things to buy before logging in to the website," says Bhuvana Shreeram, chief advice officer at Ffreedom Financial Planners.
As with everything else, online shopping, too, needs financial discipline. One of the main reasons for people shopping compulsively is the fact that physical cash has been replaced by plastic money.
"There is no emotional value attached to money when you pay through a card because you do not see actual cash going. Most people overspend because of that. Start paying for your transaction in physical cash and you will see the intent to shop getting lesser by the day," says Manish Chauhan, founder of Jagoinvestor.com and author of 16 Personal Finance Principles Every Investor Should Know.
Another way could be to browse websites and load your e-cart with products you want but don't buy it. This satiates the desire of filling your shopping cart for making purchases. Sonia Sarin actually does it.
"Whenever I feel the urge to shop to de-stress, I just load my cart with a few products and leave it. This helps. I have drastically cut my shopping expenses and whenever needed, I go to the physical store to buy," she says.
Make a rule of waiting for two days before buying any product. It will curb the desire. Inculcate a habit of writing down two reasons for purchasing a product and wait for two days. You might realise after two days that it was an impulsive decision.
Don't go berserk on deals. Deal or no deal, buy only when you need something. Turning a blind eye to something you consider a good deal would be good for your financial health and eventually a stress- and guilt-free life."Do not keep a high balance in your account. If there is money, it is bound to be spent mostly unproductively. Invest as much as you can and create different pools with remaining money—put something aside for travel, for charity, for your parents or for that new car you have been wanting to buy. This will create an artificial scarcity in the account," says Chauhan.
And if you really want to shop online, use a digital wallet like Paytm, PayU or Oxigen. Transfer a small amount every month—02,000 or 3,000 to your wallet account and use it as your shopping kitty. First, it will be safer; second, it will save you from overspending through your credit card.
"Generally, most of us prefer a credit card with a higher limit on spending. But for people who know that they tend to spend a lot, it would be better to use a credit card with a lower limit," says Chauhan.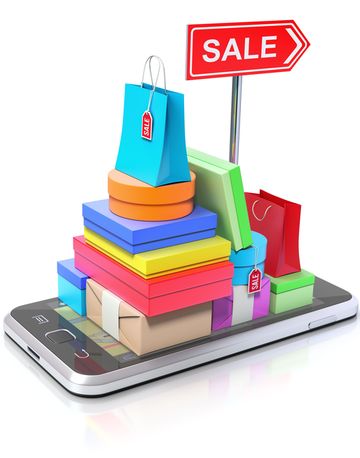 Bhuvana Shreeram suggests tracking spending through apps. "Uninstall shopping apps and install budgeting apps. Apps like Walnut or Aditya Birla My Universe help keep track of expenses. You can set budgets for shopping at the beginning of the month and when you are about to exceed the budget, the apps warn you ," she says.
And if indeed you have fallen into a debt trap because of shopping too much online, then assess how much is the damage. How much is the total outstanding loan and pay it off slowly. Some people may need debt management counselling to help the situation. There is no excuse to getting into debt trap buying consumables.
Dr Sharma suggests trying out new activities to divert attention from shopping. This could be taking out time for hobbies, reading a book, or maybe connecting with your old friends.
Since online shopping also involves transfer of money over a virtual network, one also needs to be cautious about internet frauds that are happening these days. There have been cases of hackers stealing money from digital wallets.
"Most of us keep very weak passwords for shopping accounts, making it easy for hackers to get our account details and take out money. The password should be strong with the second level of authentication being mobile verification. You should get an OTP before making a purchase," says Rakshit Tandon, a cyber security expert.
Then there are fake online portals that promise you fabulous deals. Always check the authenticity of such websites before buying something. Some such portals do not even have customer care numbers.
Never use public wi-fi for shopping. Shopping on apps is also not a safe option. "Download only verified apps as apps capture a lot of personal data," says Tandon.
Consumer activist Jehangir Gai has a final word of caution: "Read the refund policy of the e-tailer before placing an order. The popular ones have been good with refunds but one must understand from the website whether it would take back a product in case you have a problem with it."