The driver turned on the radio in my car, and I wasn't surprised to hear it blaring out a Hindi song, from some film in the 1990s. A few moments into Kabul, it becomes very clear that Bollywood is big here. "That is the bridge where Amitabh Bachchan killed the villain,'' says the driver, pointing to a historical bridge over the river Kabul, where some sequences of the blockbuster Khuda Gawah were shot way back in the 1990s. Those days seem almost idyllic in comparison with today's all-pervading atmosphere of terror and violence.
Salman Khan holds sway over the young. Pretty Afghan girls blush into their hijabs at the mention of his name, and pumped up Kabuli boys flex their muscles as they copy Salman's mannerisms in Tiger Zinda Hai. "His family comes from Afghanistan. Is that really true?'' they say, terribly pleased at this genealogical connect. There is just one cinema hall left open in Kabul, and some obscure Hindi film is being played at a matinee show. For the majority, however, cinema time is a CD on TV, or a film downloaded over internet, and seen over the phone or laptop.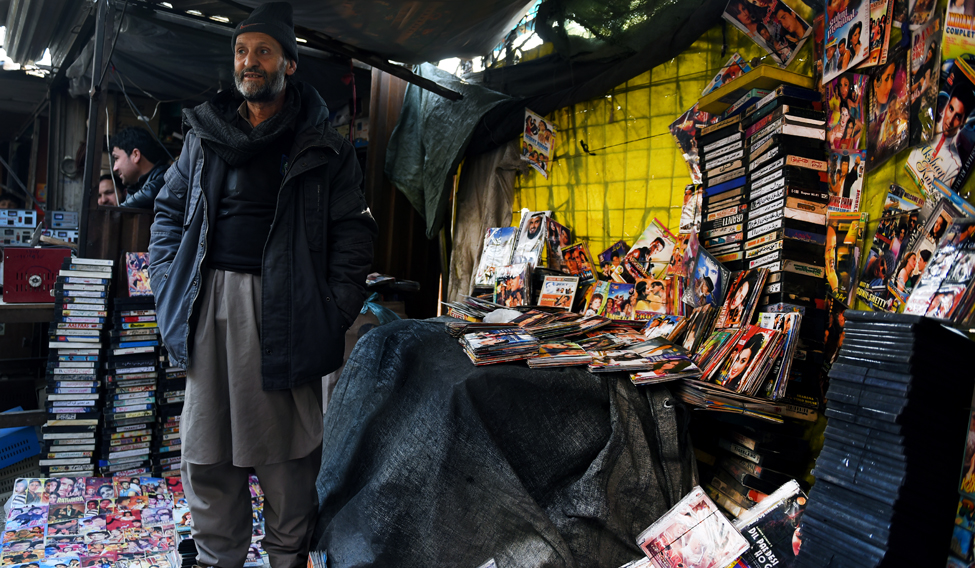 Afghanistan's Bollywood fixation is not new. I meet an old grandmother, who told me the most amazing story. Way back in her youth, there was a young girl in her locality who sold off all her jewellery to collect money for a trip to Mumbai to meet Dharmendra. The actor still holds sway over the older generation. And then, there's Hema Malini. Who can forget the Dharmatma song Kya khoob lagti ho that Feroz Khan shot with her. "That was in Bamyan. Oh, what a time it was,'' recalls an acquaintaince, now in his 50s. "Then, there was a blast, and that was the end of that.'' I join him in mourning the loss of the giant stone statues in Bamyan, which the Taliban blasted to smithereens. But I soon realise that my friend is still wrapped up in the storyline of the film. He is mourning the death of Hema Malini's character in the film. It is easier to escape from reality; the pain of the fictional world seems more manageable in comparison to real life challenges. Thus does Bollywood reign, a salve for a bruised tribe.