The government of India has announced a recapitalisation plan for state public sector banks. The plan involves a total outlay of Rs 2.11 lakh crore. Out of this, Rs 1.35 lakh crore will be raised through recapitalisation bonds and Rs 0.76 lakh crore would be available from budgetary support and raised through market borrowings.
The structure and pricing of these bonds are not clear: whether these will be issued as tradeable bonds, or will qualify for statutory liquidity ratio holdings and would be issued directly to the banks. This will be made known by government only later. The nature of bonds issued will also determine the impact that this move will have on the fiscal deficit of the budget. Traditionally, under the International Monetary Fund accounting practise, such capitalisation is treated as 'below the line' and does not add to the fiscal deficit computation. Only interest expense is added to the fiscal deficit and even this would depend on the final nature of the bonds. This is largely because such recapitalisation does not add to the demand for goods and services, which in a manner of speaking, is what the fiscal deficit measures. To that extent it would not be inflationary.
The capital infusion plan announced by government would be undertaken over two fiscal years. The transaction would involve the government first issuing the bonds. Banks which are flush with liquidity and parked with the RBI now would subscribe to these bonds. On the same day the government would infuse the amount received by it from the banks towards these bonds, as equity capital.
In the 1990s the government had issued recapitalisation bonds to the banks. These bonds were originally issued as non-tradeable and did not did not qualify for statutory liquidity ratio but were later either converted to equity or made into perpetual bonds. Globally issuance of bonds by government is used in many instances of systemic banking crises to finance bank restructuring. These are issued for two generic purposes in bank restructuring: to finance the government purchase of equity in banks or to finance the purchase of distressed assets from banks.
The proposed injection of recap bonds in capital-starved public sector banks will act as a major force multiplier for their growth needs. It will help accelerate their sluggish growth, which was constrained due to lack of adequate capital. The banks will now have enough money to take care of their stressed loans as well as to support signs of recovery and green shoots of industrial activity which is being witnessed in the industrial and manufacturing sector.
However, to ensure that the banks actually perk up their credit growth and begin to clean up their balance sheets, this infusion must strictly be in line with objective performance-improvement criteria. It had also been observed that troubled assets which were being offered for sale under the insolvency code were not able to fetch acceptable prices.
By recapitalising, the government will enable the banks to hold on to these assets for a more opportune time rather than dispose them now by incurring huge haircuts. Markets have given a thumbs up to this bold initiative.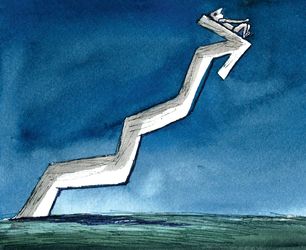 The government also announced a massive road building programme of around Rs 7 lakh crore with a target to construct 83,677km of roads in the next five years. This programme includes the Bharatmala Project of around 35,000km with an investment of Rs 5.35 trillion, which is likely to create 14.2 lakh man-days of jobs. The government has also approved the construction of 2,000km of roads along the eastern and western borders of the country to boost border roads and international connectivity.
The series of measures announced by government have served to send a very positive signal to the economy as these measures will revive demand and provide banks with the requisite capital to enable them to lend towards newer demand without resorting to distress sale of the troubled assets that are to be sold through the insolvency process.
Former comptroller and auditor general, Rai is the head of the Supreme Court-appointed BCCI's Committee of Administrators.