I have always been a big fan of England, ever since my first visit. 'Wish my country was like this' was the constant feeling while discovering every corner of this gorgeous country.
—Wish our roads were like this.
—Wish everything was so well organised and structured.
—Wish we had this kind of discipline and hygiene.
—Wish our people were as respectful.
These sentiments are still there but after yet another long stay, I must confess, I am not as envious of England as I used to be. That is because India shows more promise than England.
This 'prophecy' may not have much merit. It comes from a novice in such matters. But, I keep my eyes open and notice little things that tell you a lot. For example, here we are in the city centre of Birmingham, with all its malls, shops, cinemas and eateries. Nice setting.
We have just finished a good meal, the weather is perfect. It would be so great to sit outside a coffee shop, sipping hot coffee, we think. Only problem is that Starbucks is closed. It closed at 7.30pm.
A lot of nice restaurants in England, especially the ones owned by the people who run it, have a weekly day off, and are sometimes shut two days in a week. I wanted to go to this highly recommended restaurant in Bristol. It was closed the two days I was there.
Of late, I have also noticed that when you send a work related email to someone in England, you immediately hear a ping back. But it is an automated reply, saying "I am on leave, blah blah…."
What cries out when you stay long enough in England is the fact that this country needs more people and the people should take fewer holidays. It is common for waitresses in their restaurants to go "Sir, we are quite full today" when you ask them why the food order is taking an hour.
And I am thinking the obvious, why would you not want to have more staff if your restaurant attracts a good crowd? That Starbucks in Birmingham might have been open if they had more staff. But customers there are quite happy to wait. I, too, have mastered this art—the art of patience in England. Not easy as an Indian.
It is interesting looking at England and its businesses over the years. Companies manufacturing extremely popular products worldwide struggled the moment they had competition. Think the MatchBox series miniature toy cars as one such example.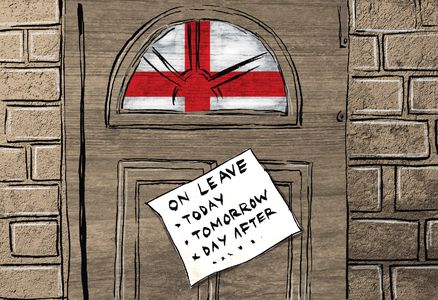 Think cricket, too. When there were just two countries playing, they were champions, but now that there are ten, their record in world championships is pitiful. Same with football, their number one sport.
When there is a business opportunity, Indians will hound you. English, well, they will get back after they have had their weekend off or a holiday, and these holidays are not one or two in a year.
For India, these are new riches we are chasing after, which could explain the desperation to do more business. England, on the other hand, has been rich for a long time.
But then what about the US? It is a rich country but has not lost its drive to earn more. England is different, has always been. It is like they shun money­—they voted for Brexit!
I can vividly see it, two years from now, the waitress in a restaurant saying "Sorry Sir, we are quite busy today, so you will get your order tomorrow."
Manjrekar, former cricketer, is a commentator.
editor@theweek.in