Without the All India Institute of Medical Sciences, the British National Health Service could not have been run. Nor Obamacare in the US. Now that restrictions are being placed abroad on government employment for foreigners, there are lucrative private practice opportunities to minister to the richest of the rich. When, after his MBBS at AIIMS, my brother took a Rhodes scholarship to Oxford and then spent a couple of years in the United States researching, his colleagues were shocked when he decided to take up an assignment at St. John's Medical College, Bengaluru. Not one of them ever came back.
When, therefore, the government, in its lack of wisdom, decided that we should match the best global standards for our medical graduates, they were really ensuring that all of them would be meeting the exacting requirements of the west. At one stage, Rajiv Gandhi argued that we should not look at this exodus of the brightest and the best as a "brain drain" but as a "brain bank" for when they returned to India they would bring with them a wealth of experience and expertise. That may have been true of an earlier generation of emigrants who rushed back home the moment their daughters hit adolescence, but that age of prudence and prudery is now long past us.
Ironically, I have heard western doctors say that our OPDs are so crowded that a doctor in an Indian hospital gets to see more cases in a single day than any OPD in the glorious west gets to see in a month. For hands-on experience, you just can't beat teeming India.
Therefore, the fundamental question is—for whose benefit is the National Eligibility and Entrance Test (NEET) designed? For massive pay packets beyond our shores, or for private practice in metros catering to the the obscenely well-off, or for our poor, especially the rural poor?
Our overwhelming national health requirement is for doctors who speak the local language and are willing to serve in distant rural outposts—as Anitha was getting ready to dedicate herself to doing. For she knew that the people among whom she was born have little health care where they live. For anything more serious than a common cold, they have to trek all the way to the nearest city to get admitted to undermanned and unhygienic government hospitals. If they search out private hospitals that look like five-star resorts because someone has told them that in exchange for government land and government subsidies, these "wellness centres" have agreed to reserve up to 40 per cent of their beds for indigent patients, they discover to the eternal regret of their digital bank accounts that "free" refers only to the bed; they have to pay for all the myriad tests and for all medicines from vitamins to lifesaving drugs.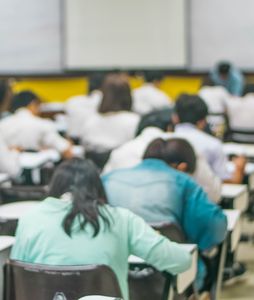 The profile of our national health requirements is completely mismatched to our public and private medical education institutes churning out doctors who refuse to go to rural India or urban slums or treat patients most in need of succour. NEET has made matters worse by disadvantaging those with a vernacular background by insistence on a uniformity based on Macaulay's education standards.
Anitha was a very poor girl, but a brilliant student. Her life's ambition was to become a doctor to serve people like herself, her family and her fellow villagers. She passed her school-leaving exam with 1,176 marks out of 1,200 and scored 196.75 out of 200 in the state education department's evaluation. But, when forced to take a nation-wide exam (NEET) based on a Central school syllabus, when she had studied a state-prescribed syllabus, she sacrificed her life when, inevitably, she failed to make the grade.
India lost a doctor the country desperately needs to a CBSE student who, I bet, will soon be minting it in a New Jersey hospital.
Aiyar is a former Union minister and social commentator.