The news of the shootout at a school in Peshawar has devastated many of us. Even those among us who brace ourselves each morning to read about more mayhem and cruelty, more rape and thuggery, were shocked and deeply shaken. In fact this daily dose of bad news and disasters from around the world has put many people off reading the news till late evening. Surely there are good things happening too.
When I was the CEO of a TV channel over a decade ago, we decided that we had to start the morning with good news. As it was a Gujarati channel we decided to find stories, from around Gujarat, of people being kind, generous, philanthropic, of organisations and individuals who could bring a smile to our faces, or a glint in our eyes, who could inspire us. And there were so many. In this internet age, thankfully there are sites that do this. And they are indeed a salve to the awfulness reported in the papers every morning.
There is www.thebetterindia.com. This morning I read about the incredible courage of five gang-rape survivors, including a young Dalit woman, whose perpetrators threw her onto a railway track, where a train ran over her legs. They are all not only survivors, but fighters, for justice, for other women and for a saner society. And I read about the Bhils in Madhya Pradesh who have shifted from marginal farming to farming vegetables, with the NGO Prayas to help, and are earning enough to not merely subsist but also to send their girl children to school. And about Pranjal Dubey who left a high paying job in Bengaluru, sold his house and started the Sant Singaji Insititute of Science and Management in a backward village in Madhya Pradesh so that young people from rural India could get a chance at mainstream jobs.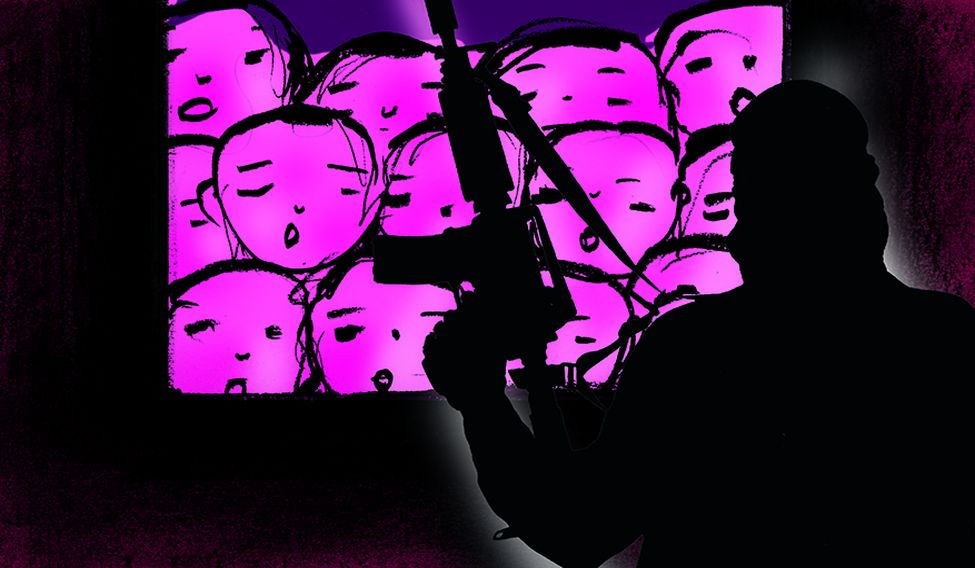 Another favourite is www.upworthy.com. Here I read about Kenneth. Kenneth adores his grandfather who, unfortunately, has Alzheimer's disease. Regularly at night he gets out of bed and wanders off. Once he even made it to the freeway where he could easily have been in an accident. Kenneth decided to invent something that would alert him every time his grandfather got out of bed. He developed a chip and, in consultation with the doctors at the Alzheimer's clinic, put it in a sock. Now every time his grandfather steps out of bed at night, Kenneth or his mother gets an alarm on their phones. The device is so successful that Kenneth got an award from the magazine Scientific American and the socks are being tested at Alzheimer centres across the US and can help millions of people. And I read about Dr Wen, also in the US, who believes that doctors should opt for total transparency about their beliefs, sources of income and values, so that patients can choose doctors they can trust. She has started a website that has brought much hate mail from doctors who do not want to share their conflicts of interest or where they earn their incomes from; but it also had millions of positive tweets from patients. She refuses to back down in spite of threats to her safety.
These two sites have become my daily doses of sanity. The news here makes me smile, makes me feel good and shows me hope. We all need this. Why don't we hunt for stories like these and start dinner conversations with them rather than shootouts and rapes? It would bring much needed endorphins into our systems. Something we can always use more of.
editor@the-week.com