Economic growth, GDP, FDI and share markets are the norms of the day and are significant factors which contribute to either making or breaking Asia. At the World Economic Forum in Davos you have everyone from heads of state and finance ministers to business tycoons throng year after year to discuss the global prospects and financial growth. Everyone talks about the west going into recession, and countries like Greece, Italy, Spain and even Japan following the trends.
That leaves Asia, with India, China, Indonesia and Vietnam in the race. While debates and discussions ensued, the one thing that was pretty clear was that the economy would be boosted by tourism. A boost in tourism means an influx of added revenue and, more importantly for the hospitality industry, the introduction of global cuisine. With the restaurant business shrinking in the west, most of the top-end restaurateurs have brought their ventures to the east. Joel Robuchon, Alain Ducasse, Pierre Gagnaire, Jean Georges, Rene Redzepi, Wolfgang Puck and many more have hopped onto the eastern express and not looked back. India is an extremely unique market when it comes to food. We have a mix of traditional palates with ones which have travelled the globe and have tasted everything the world has to offer.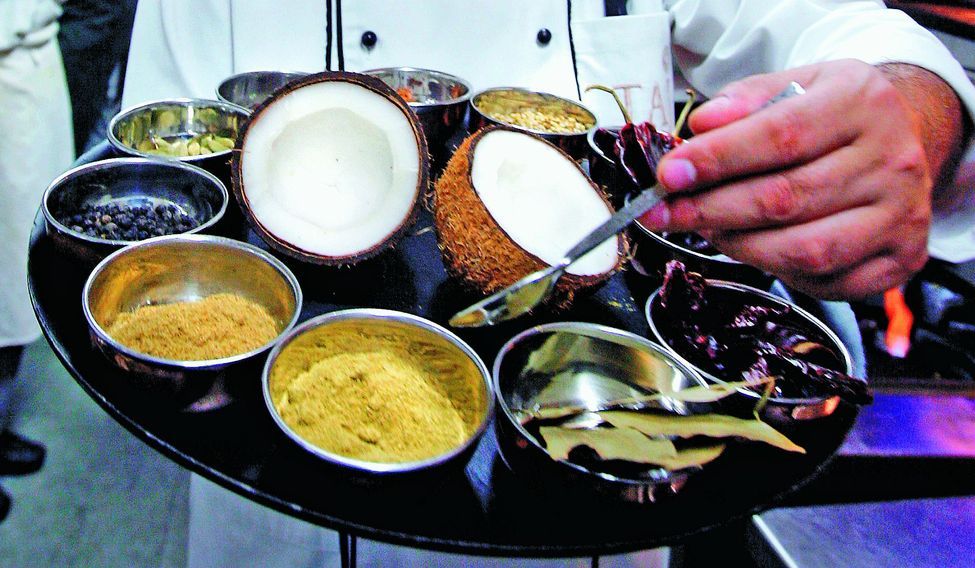 With approximately 40 per cent of the population being vegetarian, the Indian palate is a tough one to please, making innovation and creativity the name of the game for most restaurateurs. So begins the game of defining the Indian palate. While it may be a mammoth task, western chefs have taken on the challenge by including unique elements like Asian herbs, flavours and spices. In fact, the Asian influences are appearing on most of the gourmet menus across the world. Lemon grass, cilantro, ginger, cumin, Tellicherry pepper, kaffir lime, galangal, turmeric, chillies and coriander seeds, to name a few, are being used extensively by European chefs in their epicurean creations. Banana leaf, coconut, nori sheets, gari and wasabi are quite often used to enhance the flavours. Our culture and civilisation are much older than those of most other countries, with each of their elements being integrated meticulously in our food.
Slow-cooked food was part of our heritage. Our lentils, lamb curries, khud cuisine, haleem and atta chicken were all part of our slow-cooked food. In a way, we revived the technique of slow cooking, which has slowly found its way back into western cuisine as well.
In future, the Michelin-starred restaurants will definitely look towards India as a viable option to set up shop. The Indian chefs who went overseas are trying to come back as the business is shrinking in the western world and growing in India. The Michelin-starred cuisine in its own form may not find many takers since vegetarian equivalents have to be created. So far most of the brands have not been able to cut ice in India. They have to use certain ingredients which are not allowed by our country and substitutes or replacements might not attract many takers and will have to be smartly done. We like Chindian (Chinese-Indian) and Pitalian (Punjabi-Italian) food because of our taste buds. Will the Michelin stars do it in India is the million-dollar question. Cut, copy, paste may work on computers but may not be as practical with food.
Oberoi is grand executive chef at the Taj Mahal Palace, Mumbai.