The 'Cinema of Resistance' movement began in 2006 as a protest against glitzy film festivals. The CoR festivals were planned as a set of events―without mega-sponsors and mega-stars―across the country. They have been small, funded solely by enthusiasts, and giving space to new filmmakers and their low-budget films.
The movement took wing in Gorakhpur, Uttar Pradesh, through the series 'Gorakhpur People's Film Festivals', which aimed at taking good films to small-town audiences, and providing a forum to new and experimental filmmakers. Thanks to the changes in film technology, film-making has become more accessible, and not restricted to the high-budget, Bollywood-style productions that are trapped in their ever-expanding dependence on market and capital.
In short, the movement focused on democratising the film experience at every level―a revolution made possible by low-cost digital technology.
Kolkata witnessed the first CoR film festival last year. Fittingly, Jadavpur University, which has seen students leading movements for the space to articulate democratic dissent, was the venue. And, as we write these words, the second edition is reeling out at the same venue.
This year's festival is dedicated to Bangla poet and litterateur Nabarun Bhattacharya, who died in July last year. Nabarun always stood with the people in their difficult days and struggle for social justice. This edition, which is screening films devoted to resisting fascism and gender violence, was inaugurated by Binayak Sen and the keynote address is to be delivered by noted filmmaker Anand Patwardhan as we go to press.
The two short films screened at the inaugural were poignant for us. One was a biopic on Nabarun made by Pavel and his team. It raised, but did not even claim to resolve, the contradictions in the poet's life, like his relationship with his mother, writer Mahasweta Devi.
The other was Pehli Awaaz (The First Cry) by human rights activist and filmmaker Ajay T.G. It was based on the Shaheed Hospital at Dalli Rajhara in Chhattisgarh―the first 'by the people, for the people' hospital with which so much more began in our own lives.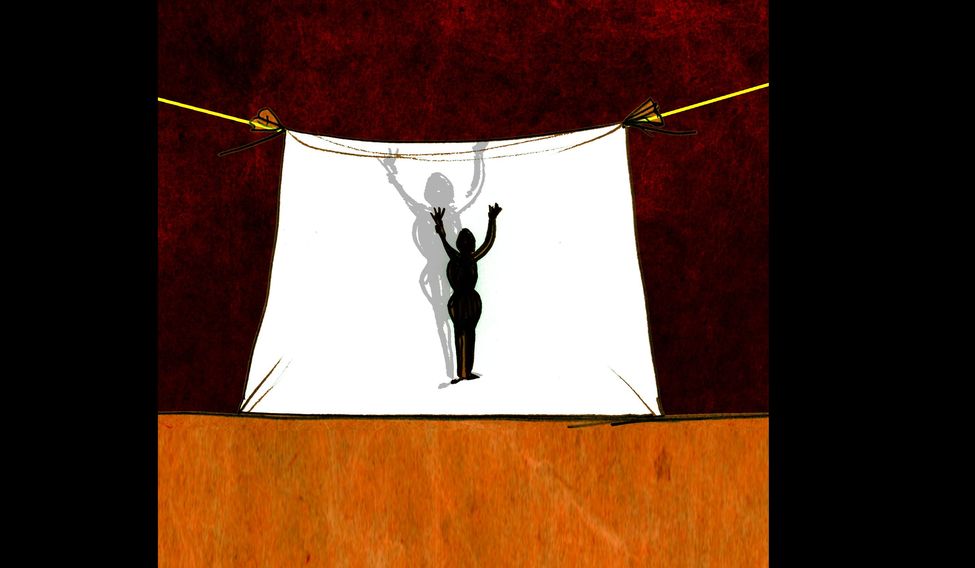 Among other films to be screened over the next two days are M.S. Sathyu's 1973 classic Garam Hawa (its print was recently restored), Goutam Ghose's Hungry Autumn (1974), and Patwardhan's Father, Son and Holy War (1995) and Jai Bhim Comrade (2011). The complexities of feminist response will be showcased by Nishtha Jain's Gulabi Gang (2012) and Nisha Pahuja's _The World Before Her _(2012).
Love jihad forms the core of an important discussion at the festival led by journalist Neha Dixit. It covers the issue and the way in which female sexuality is controlled in patriarchal societies, using the metaphor of the Muzaffarpur riots.
Good films, good discussions and good tea (there are many stalls here) have ensured that the Kolkata People's Film Festival is a treat for the City of Joy. A free treat. Like earlier editions, it is open to all who are interested in good films and good conversations. ** editor@the-week.com**