There is a common perception that the condition of workers in the organised sector is, in general, better than that of their counterparts in the unorganised sector. In the case of the tea plantation sector, which is the largest employer of organised primary sector workers, this impression is further reinforced by idyllic pictures of women plucking tea leaves against a green background.
All, however, is not well with the tea industry, particularly in north Bengal. The collapse of the Russian market for north Bengal tea, itself the product of larger political-economic changes, has hit this sector hard. For the past several years, there have been persistent reports of chronic hunger and hunger-related deaths, as well as large-scale trafficking of women and children from tea plantations in north Bengal. The workers in question are mostly descendants of tribal migrant workers from central India, who have lived here across several generations but today face an uncertain future.
On July 12, Binayak joined a team of human rights workers in a pilot survey of the nutritional status of the workers of the closed Raipur Tea Estate near Jalpaiguri. The worker community of Raipur had already seen a number of hunger-related deaths in the preceding months. The results of our survey were quite shocking.
We measured the body mass index (BMI) of about 600 workers and their families residing at the tea estate. As many as 136 workers (60 per cent) had BMI levels lower than the critical value of 18.5, which means they could be suffering from chronic under-nutrition. Of these 136 chronically undernourished adults, 37 had a BMI below 16, which means their nutritional status in itself constituted a risk to life.
The WHO recommends that any community that has more than 40 per cent of its members with BMI levels below 18.5 should be considered as "a starving community". While these findings are shocking, they are not new. A BMI-based survey at Dekhlapara Tea Estate two years ago had yielded similar results. In 2005, a survey conducted under the auspices of the West Bengal Agriculture Labour Association at the International Union of Food Workers also came up with similar findings.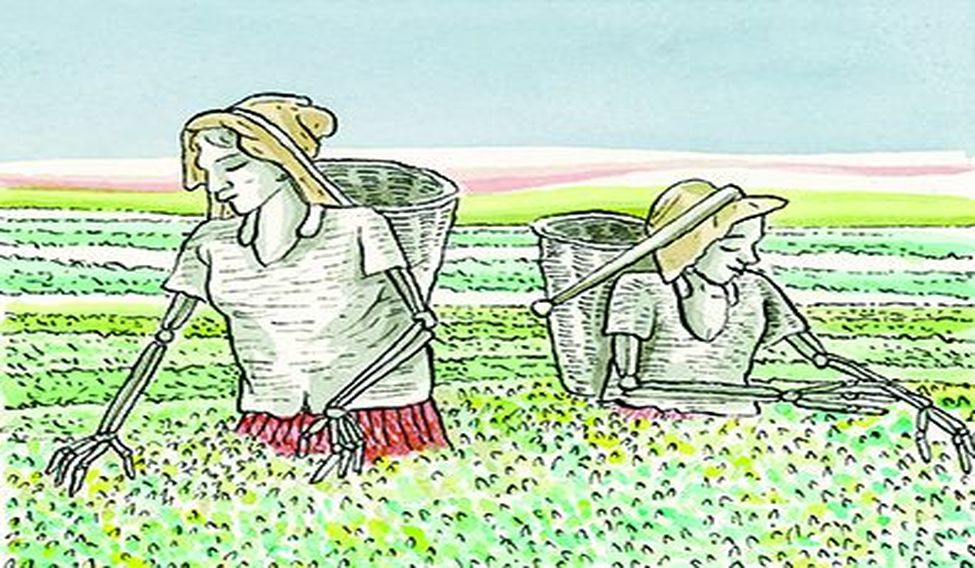 Government ignorance and inaction in the matter seem inexplicable. The erstwhile National Advisory Council had made comprehensive recommendations regarding the issue, but they have not been implemented. The state labour department, at the recommendation of labour minister Purnendu Basu, had done an exhaustive survey of all 273 tea estates in West Bengal. A synopsis was prepared in May 2013 but has only just been published. Meanwhile, the daily wages of tea garden labourers, negotiated at tripartite talks between registered unions, the labour department and owners, remain at Rs95 per day, less than half the statutory minimum wage for West Bengal.
In the present gloomy situation, a source for hope is that the tripartite talks that are in progress are being conducted under the aegis of an alliance of all trade unions. Also civil society organisations are taking active measures to set up a process of assessment of nutritional anthropometry so that the ongoing famine that is destroying so many lives can be monitored and recognised, which will be the first step to bringing it under control.
editor@theweek.in