Anjali Tendulkar is like an unblemished English rose. Everybody loves her. She is India's favourite bhabi. I am yet to meet a single person who has an adverse comment to make about Sachin's wife. She is pleasant looking, ever smiling, discreet and admirably low-key. She has spoken out just once during their long marriage, and that was recently, after Tendulkar was anointed Saint Sachin (after the record-breaking 175 runs in Hyderabad). Till that point, one would catch glimpses of her driving their kids to school or picking up Sachin at the airport.
Not one for partying, Anjali managed to stay out of Mumbai's hectic social scene without offending anybody. At a time when celeb couples are busy cashingin on their colossal brand value and shooting together for multi-crore commercials (Ajay Devgn-Kajol, Saif-Kareena, Bipasha Basu-John Abraham), can you imagine what the Tendulkars could have raked in, had they endorsed some product together? It may happen in future, but it is a wonder it hasn't in the past.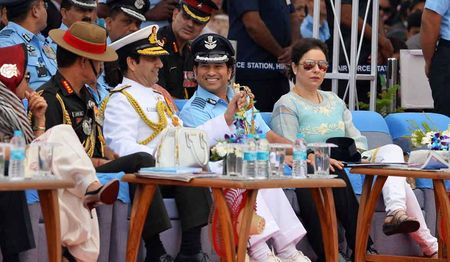 Anjali definitely falls into the 'neighbour's envy, owner's pride' category, even if that format of the idealised desi bahu no longer works for a large number of urban Indian families. Somewhere, at the backs of our minds, we secretly admire an Anjali for all the qualities that are fast disappearing in our cities. Anjali gave up a career (she is a qualified doctor) to raise a family. She chose to become a full-time homemaker when her generation of educated women the world over were forging ahead aggressively and shattering glass ceilings at the workplace. She stayed out of the limelight when other wives (Posh Beckham there, Sangeeta Bijlani here) of star sportsmen were busy flaunting their privileged status. She has always dressed in sensible, even dowdy garments, as opposed to super glam couture. She has resisted walking the ramp for any high-profile charity, though she quietly supports quite a few. She, more than any other celeb spouse, has lived the role of a modern day pativrata-silent, loyal, caring. The Perfect Wife, who has understood her position in marriage and placed her personal priorities on the back burner. No ego. No conflict. All hail Anjali.
Even Michelle Obama with all her high ratings (she consistently scores over her husband in the popularity stakes), is known to hog the show on occasion and play up to the media while pushing her image as a clotheshorse and fashion icon. Being the intelligent, educated, smart wife of the 'most powerful man on earth', is a tough call for any woman. Similarly, for Anjali, being the wife of one of the biggest sports icons in the world, is an equally daunting job–what with more than a billion people tracking each move and word. So far, Anjali has not missed a single step.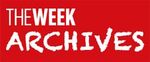 Being Sachin's wife can't be easy. For most of their married life, the cricketer has been missing in action. No matter how wonderful a dad/husband he may be, he can't be around like a regular family man with a 9 to 5 job. Anjali has never cribbed, at least, not in public. Her devotion to the man is apparent enough, when she says she doesn't eat a single morsel when her husband is batting. Ooooffff! That adds up to a lot of uneaten morsels given his performance over twenty years. She has raised the children with an unfussy, uncomplicated attitude. Unlike several brat kids of famous parents, Tendulkar's two are model bachchas who have obviously been brought up to be seen (if at all), but not heard.
Parivaar ho to aisa, biwi ho to aisi. Sachin is one hell of a blessed guy. He, more than any other icon-from Bollywood stars, sports personalities, politicians–seems to have it all. And a lot of that 'all' rests in Anjali–no wonder she is swiftly gathering a fan following of her own. If her fan club needs a president–main hoon, na?