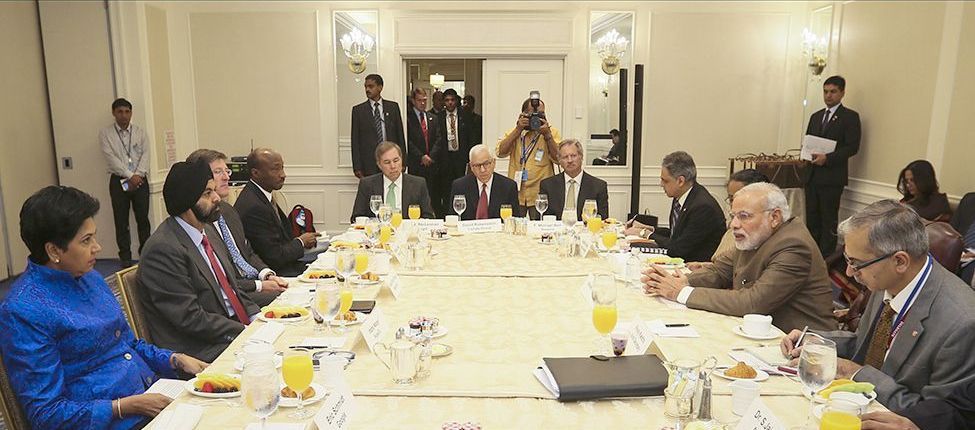 In 2008, when Narendra Modi was chief minister of Gujarat, an SMS from him to Ratan Tata saying "Suswagatham" had ensured that the Tata small car project moved out of West Bengal's Singur to Gujarat's Sanand. It took the Tatas just 14 months to build the factory in Sanand, less than half the time they had spent trying to set it up in Singur. Faced with zero regulatory and licensing issues, it was a smooth ride for Nano in Gujarat. Replicating such a feat across the country is a challenge, but as prime minister, Modi has promised to improve India's ranking in the global ease of doing business index. In 2014, India was ranked an embarrassing 140th, and it slipped further down to 142 this year. Modi wants India to break into the top 50 in the list of 189 countries.
The government has taken several steps to comply with the parameters set by the World Bank, which publishes the rankings. The commerce ministry, for instance, has merged several forms to reduce the paperwork for businessmen and has also been moving progressively towards digitising the processes. Instead of physically submitting forms and documents, it can now be done online.
The department of industrial policy and promotion (DIPP) says it takes about six months and at least 20 visits to various government departments to start a business in India. Industry sources say it also involves getting scores of licences and clearances. Modi wants to remove such hurdles.
In February, the government launched an eBiz portal for 14 services that can be availed online. The single-window portal started by DIPP offers services from agencies such as the Reserve Bank of India and the Directorate-General of Foreign Trade. DIPP secretary Amitabh Kant says he wants to bring 200 services online in the next few years.
But February also saw industry leader and head of HDFC Bank Deepak Parekh making it clear that there was little change on the ground regarding ease of doing business. Takeshi Yagi, Japanese ambassador to India, agrees. He says Japanese companies continue to face problems on taxation and infrastructure. "We have submitted a list of suggestions by the Japan Chamber of Commerce and Industry in India. Some of the dozen issues that we raised have been resolved, but some remain," says Yagi.
The World Bank, which is guiding the government since last November on improving ease of doing business, has submitted a 12-page reforms agenda. "The DIPP, like a SWAT team, is really pushing those reforms that will get quick results. India is not known for really quick policy action. But by Indian standards, this is the most proactive policy action that I have seen, which is very result-focused. The commitment to get to number 50 is serious," says Onno Ruhl, the World Bank's country director for India.
If India is to reach there, Modi must ensure that the country complies with the 40 parameters set by the World Bank. In its first year, the government has been able to comply with 10 parameters. "The challenge is to ensure that the officials behave according to the measures. The government is serious about doing that and it requires a mentality shift from the officials and that will be a sea change for India. I give the government high marks for the efforts so far," says Ruhl.
India can learn from Rwanda, an African country, which has made swift progress by climbing to 46th position in the index. "Clearly, there is a perception that India is not easy to do business in. From the European business point of view, even if India improves ease of doing business by 50 places, it would be a major progress as India is so far down the road. But the business community has had their hopes dashed before," says Neena Gill, member of European Parliament and first vice chair of the parliamentary delegation for relations with India.
The government has sought public feedback to reduce multiple permissions, which would help both domestic and foreign investors. "India is still under the inspector raj and licence culture. This has to go, but it will take time. Modi is interested and we are positive about it," says Asoke K. Laha, president, Indo-American Chamber of Commerce.
Kant has asked states to prepare action plans in 98 areas regarding ease of doing business. After they submit their reports, which are due by May 31, a professional agency will rank the states. "But some things are difficult to control, like the legal system and the land issues," says Ruhl. Last year, a dispute between a public sector undertaking and a foreign company was referred to SCOPE (Standing Conference on Public Enterprises), an arbitration forum in Delhi, set up by the government. Even after months, an arbitrator was not appointed.
"It is not easy doing business in India. Nor is it easy doing business with Indian companies, regardless of whether the business is within or outside India. One of the main hindrances is the slow and lengthy process of getting civil claims adjudicated in a court where adjournments are given easily," says Abhimanyu Bhandari, Supreme Court lawyer. "Alternative remedies like arbitration have also failed as courts sit on appeal on an arbitration award, which can take years. Tax disputes and ambiguity in our tax code have further exacerbated the problem."
Unusual business
* Number of mandatory documents required for import and export of goods brought down to three in each case, down from ten
* Only one form called INC-29 required now to start a business, down from eight
* eBiz portal for 14 services can be availed online
* Labour ministry allows filing a common return on its portal to comply with as many as eight labour laws at one go
* Home ministry to decide on security clearances of investment proposals before Foreign Investment Promotion Board within 30 days, down from 90
* Introduction of risk-based inspection in export and import
* RBI to do away with the Foreign Exchange Control Form to facilitate export and import
* States preparing action plans in 98 areas regarding ease of doing business on the basis of which they will be ranked
* Export commissioners to be appointed in all states
Interview/ Nirmala Sitharaman, minister of commerce and industry
The government is now facilitator, not regulator
By Shutapa Paul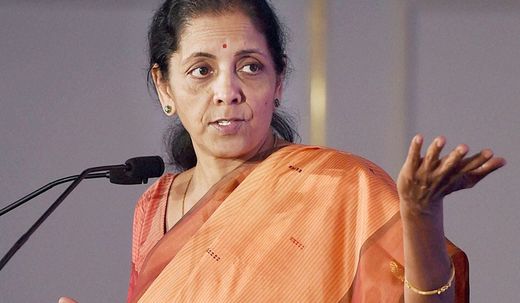 What has been the progress in improving ease of doing business in India?
We are looking at the place where the action happens, the states. Each and every state has to be taken on board for the larger vision of ease of doing business and they also must ensure that it reaches the grassroots where businesses establish themselves or established businesses are facing hurdles. In that respect, we have interacted and are continuing to interact with the states.
How are you working with the states?
We have suggested that export commissioners be appointed. The commissioner, who the states appoint as the nodal person, will now be able to move forward at the state level. The states that have already responded have appointed the principal secretary in the ministry of industry to take on this role, as he would understand the nuances. Andhra Pradesh and Telangana have already made the appointment.
Each state has its strengths and challenges. We will help with the weaknesses and they can convey to the Niti Aayog their strengths. The states will also have to carry forward ease of doing business agenda. But many times they may not know where they have problems. We then give them the indicators and raise the flag. If it pertains to their state, they will act on it.
Deepak Parekh said there had been no change in ease of doing business in India.
He is a pioneer in the Indian business community. He may have his view. We are trying to clean up the deadwood, bring in policies which will help and we are requesting governments—Central, state or local—to have the mindset of a facilitator rather than a regulator. We are also looking at newer steps either through the Reserve Bank of India or through the finance ministry. When so many different silos are being attended to, there will be a time lag. But without doing any of these, you will not be able to see the bright light; it will still be hazy.
What about the numerous licences and inspections required to run a business?
We are consistently changing the mindset. The states do not have to be dependent on regulatory authorities to issue licences. States say they are happy to issue self-certificates and get de-licensing done. Within ten months, this government is taking so many steps and I am glad the states, in a federal set-up, understand the larger spirit.
The prime minister wants India to break into the top 50 in the ease of doing business index in three years.
The criteria used to place us on the 142nd position are in question. The survey was done only in Delhi and Mumbai and I think the Indian average would have been much better if the industries in south and further up north, such as Ludhiana, were taken into consideration. But yes, we have to move up on this index and show that Indians do recognise ease of doing business.... Some parameters are already being fulfilled such as in transparency, where we are bringing a lot of things online and using technology to show that we are open 24x7. The approach of the government has undergone a change.