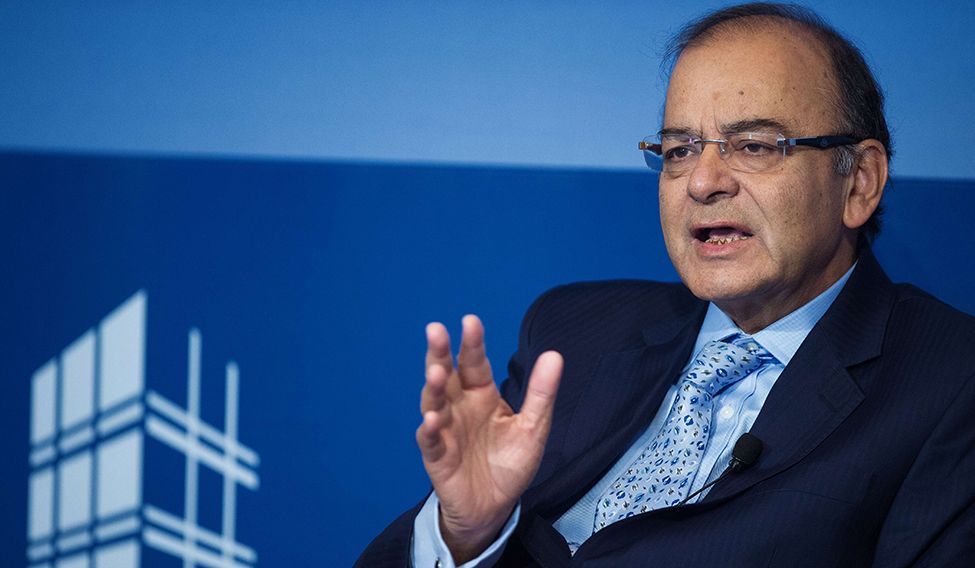 On a sweltering day in April, officers from economy ministries and chief secretaries from various states huddled together in Delhi for a video conference organised by the prime minister's office. Prime Minister Narendra Modi turned up the heat further, asking for an update on the Gevra coal mine project in Chhattisgarh. He was told that environment clearance had been given to the project and land acquisition obstacles had been removed. The prime minister looked pleased.
Two of such video conferences have already taken place; a third is round the corner. A hands-on prime minister has set the stage for a proactive bureaucracy and changed the image of the government. "What stands out, in my opinion, is the marked shift in the way the government machinery functions; the sense of accountability of the bureaucracy," says Rana Kapoor, managing director and CEO of Yes Bank and president of the Associated Chambers of Commerce and Industry of India.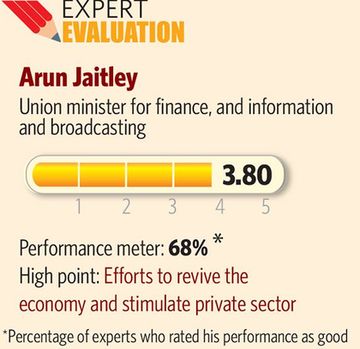 While there are murmurs of lack of direct access to the echelons of power and annoyance at some overcautious bureaucrats, corporates seem to be happy about the transparency and lack of corruption. "For the industry, time is money, and when there is red carpet instead of red tape, we feel encouraged. But we should not get impatient as the government is in a fast mode," says Sanjay Budhia, managing director of Patton Group and co-chairperson for international trade policy and exports at the Confederation of Indian Industry (CII).
Earlier this year, after a pre-budget meeting with Finance Minister Arun Jaitley, a senior member of the CII had said that it was perhaps the first time that all top officials from the finance ministry were present and seemed genuinely open to taking suggestions. One-on-one meetings with corporate bigwigs, however, have virtually stopped. The allegations of corporate espionage have ensured that government offices are out of bounds for most corporates. Piyush Goyal, minister for power, coal and renewable energy, has banned company executives and lobbyists from the corridors of his ministry.
"It is not that there are no meetings of ministers and bureaucrats with corporates," says a commerce ministry official. "But it is on a need-to-meet basis." For instance, a delegation from the Association of Power Producers would be welcome rather than the head of a power company. The bonhomie with corporates had worked for Modi the Gujarat chief minister, but it has been shunned by Modi the prime minister. "Besides, the PMO monitors every news channel and newspaper. Whatever industrialists have to say is getting across," says an industrialist.
The coal and power ministries, headed by Goyal, have been the star performers so far. Perhaps for the first time, power transmission capacity met targets and clocked the highest ever growth of 22,101 circuit kilometres. Energy deficit, which is the difference between energy produced and energy consumed, narrowed to 3.6 per cent and power generation increased 8.4 per cent over last year to cross one trillion units. The fact that the power ministry was revving up its performance was easily perceived in January when Goyal announced at Jaitley's New Year lunch that he had power in abundance.
The efficient handling of the coal auctions is another feather in Goyal's cap. At a recent meeting of secretaries at the prime minister's residence, Modi sang the praises of coal secretary Anil Swarup. The e-auction of 29 coal blocks is likely to generate Rs1,92,000 crore. Coal production grew by 32 million tonnes last year, which is more than the total increase in the previous four years. Though Goyal's renewable energy ministry exceeded targets, the NITI Aayog has suggested enhancement of targets for renewable energy production. "Innovative financing needs to be explored for financing the scale up plan," says a NITI Aayog report, which was exclusively accessed by THE WEEK. The report has assessed the government's efforts to infuse life into the sluggish infrastructure sector.
Roads, ports, railways and airports got the thumbs up from the NITI Aayog. Though completion of construction of roads was at 69 per cent, railways bettered its goals of laying new lines, doubling of lines, gauge conversion and electrification. The US Federal Aviation Authority restored the Indian aviation sector to Category 1 in safety. Air passenger movement rose from 16.9 crore in 2013-14 to 18.8 crore in 2014-15. Cargo movement increased from 22.8 lakh tonnes to 25.4 lakh tonnes. Both hikes, at 11.8 per cent and 11.6 per cent, respectively, were the highest since 2009.
Rural housing, under the social scheme Indira Awaas Yojana, achieved 66 per cent construction of targeted 25.18 lakh homes, and 74 per cent of targeted 1,900 villages were electrified. Pradhan Mantri Gram Sadak Yojana almost doubled its target of road length constructed and habitations connected.
Petroleum and natural gas ministry, however, faced flak with decline in production, no major addition in refining capacity and private sector investments taking a beating. Though the government has pushed the pedal, having approved projects worth $105 billion in the last seven months, projects worth $272 billion still await the green signal. But the warning bell tolls for projects that have not taken off even after approval. For instance, there are 745 Central sector projects currently under implementation. Of these, 258 cost Rs1,000 crore or more. According to information from the ministry of statistics and programme implementation compiled in January, a staggering 81 per cent of these projects are "either delayed or with no completion date".
A big blow to the government's efforts to reinvigorate economy was its failure to pass the bills on land acquisition and goods and services tax. With the fate of these key bills hanging in the balance, even the promising Make in India campaign suffers. "There has been some progress in infrastructure building but we still have a long way to go," says an industrialist. "But problems of land acquisition and absence of a uniform tax hit big investments. Having said that, we do not want the land bill to be diluted anymore in a bid to clear it faster."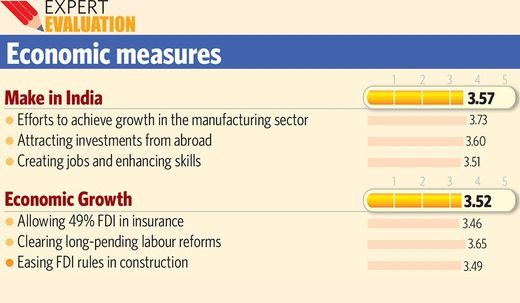 In Modi's first year, the impetus to industry came from several other quarters, following legislation on insurance, defence and minerals. Even though the government remains closed to foreign direct investment in multi-brand retail, higher cap on FDI in defence, insurance, railways and construction and deregulation of diesel prices struck the right note.
Flagship schemes such as the Jan Dhan Yojana, Make in India, Skill India and Digital India received thumping reception from industry. "These highly strategic programmes, along with the focus on the JAM trinity [Jan Dhan, Aadhaar and mobile phones], are envisaged to be the foundation of long-term growth," says Kapoor.
The challenge, however, is on the execution of these programmes. The Digital India programme, which envisages to use technology to improve governance and delivery of public services, performed dismally in the first year. While the target was broadband connectivity in 50,000 panchayats in 2014-15, the government achieved only 10,900 panchayats. The project will be reformulated in 2015-16 based on the recommendations given by a high-level committee. The government has set an ambitious target of providing broadband connectivity to 2.5 lakh panchayats by 2022.
Going forward, the government needs to pass GST, which would add around 2 per cent to the country's gross domestic product. "GST will make a huge difference to ease of doing business," says Sumit Mazumder, chairman and managing director of Tractors India and president of CII. "Right now it is a nightmare if I sell pan-India and have to move stocks from one state to another. Each state has a different entry tax law and form requirements, which will go with the rollout of GST."
Calls for a reformulated public-private partnership model have strengthened in the last one year. The Twelfth Plan has earmarked Rs56 lakh crore as infrastructure requirement for five years, of which 50 per cent was slated to come from PPP. "A new version of PPP model is the need of the hour and the government must prioritise private capital into infrastructure," says Vinayak Chatterjee, chairman of Feedback Infra. "We are nowhere in sight of that because PPP has collapsed. Therefore, the government does not have the resource structure." Clearly, these issues will occupy Modi's mind as he completes his first year in office.
Research methodology
HOW WE DID IT
THE WEEK-IMRB opinion poll has two segments. The 'expert evaluation' is based on the appraisal of economists, strategic analysts, corporate leaders and specialists in sectors such as agriculture, education and health care. As many as 50 experts in three cities—Delhi, Mumbai and Bengaluru—responded to detailed questionnaires on various topics.
'Homemaker's take' reflects the assessment of respondents from eleven cities—Ahmedabad, Bengaluru, Chennai, Delhi, Hyderabad, Indore, Kochi, Kolkata, Lucknow, Ludhiana and Mumbai. As many as 1,092 women, belonging to upper- and middle-class households (as per the urban socio-economic classification), were interviewed for the survey.
The experts as well as the homemakers rated the government's performance on a scale of five (5 for very good; 4 for somewhat good; 3 for neither good, nor bad; 2 for somewhat poor; and 1 for very poor). The marks scored by the Modi government on a particular subject reflects the weighted average of the marks given by a group. For instance, a mark of 3.2 on the 'expert evaluation' segment means the weighted average of the marks given by experts was 3.2 out of 5.
Interview/ Nirmala Sitharaman, minister of state for commerce and industry
There is now a positive air
By Shutapa Paul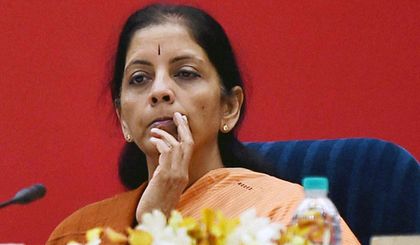 What has been the biggest achievement of the government in the past one year?
Jan Dhan Yojana is definitely one of our biggest achievements. There were doubts and questions raised about zero balance accounts, probably because of the experience of the past. Today, Rs14 crore has come into the zero balance accounts within four months. Do we understand what we have done to the economy? From a one-year viewpoint, Jan Dhan Yojana as a scheme is brilliant achievement.
The government came on the plank of economic revival. Would you say that the government delivered on those promises?
If you look at the overall economy, in spite of the fact that many are still cautious, there is a positive air. People are sitting up and saying, 'Yes, there is something happening'. Not just Indians, bodies that do not owe anything to us are saying that India is standing out as an economy that will grow much faster than China. Within a year, that change has come from the earlier perception of policy paralysis. It has come about because of all these measures that we have taken and because we are now moving along with the states.
How would you assess the handling of the black money issue?
What has happened in the past eight months on the black money issue has never happened in the country before. The passing of the black money bill, the approach to various countries outside India with whom we have come to an understanding about sharing information, the G-20 summit where sharing information on black money is a scheme to which we all have agreed. Even the additions made to the income tax form, which are now under review, were brought in on the suggestion of the special investigation team. We are constantly in touch with the SIT in terms of tracking black money within the country. The black money bill would bring in people who have assets abroad and impose 30 per cent penalty on evaders. They will have the opportunity to pay the fine and regularise. But if you miss that opportunity, you will end up in jail.