On August 15, while the nation was celebrating Independence Day, Satara police superintendent Sandip Patil was unearthing skeletons. The previous day, he was shocked when Santosh Pol, a quack his team had arrested in connection with a murder, confessed that, since 2003, he had killed six persons, five of them women, with lethal injections of an anaesthetic drug. Four of them, Pol admitted, had been buried at his farmhouse near Wai in Satara district of Maharashtra.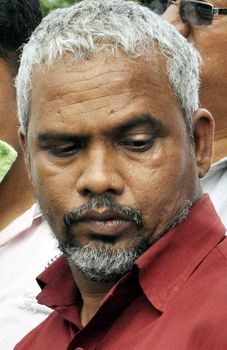 So, on August 15, Patil and his team took Pol to his farmhouse, where an earthmover dug out four bodies. They found two more bodies buried behind his home in Dhom village, about 3km from the farmhouse. "This is a horrifying case as the accused killed his victims in a systematic and planned manner," said Patil. "Pol is not just brutal, he is shrewd and coldblooded."
"Pol was calm and reticent," said Kishor Gandhi, Pol's neighbour at Krishnai Society in Wai's Brahmanshahi locality. "He hardly spoke to anyone in the society. All of us are utterly shocked that a coldblooded serial killer was our neighbour for so many years. Why would anyone suspect a man who has a photo of Swami Vivekananda on his door? Pol has confessed to having killed Nathmal Bhandari, who lived on the first floor. When Bhandari went missing last December, I personally helped his family put up 'missing person' posters in our neighbourhood."
Nathmal Bhandari, 75, went missing from his flat on December 7, 2015. Four days earlier, he had called his two daughters, Rita Jain and Babita Jain, to tell them that he had got an ECG with the help of Pol. Said Rita: "Pol was like a family doctor to him. He used to prescribe tablets, check my father's BP on and off. Why will you suspect someone who is helping your father and giving him medicines?"
When the sisters reached Bhandari's flat in Wai, in December, they found that all the lights had been on, there were remnants of food, and newspapers dated December 6 lying around. They registered a missing person complaint with the police and put up posters in the neighbourhood. "I remembered my father had told me about the ECG, so I went to Dr Ghotavadekar's Hospital [where Pol had worked]," said Rita. "They told us that no one named Bhandari had come to them for a checkup."
Rita and Babita were alarmed when they heard about Pol's arrest and rushed to Wai, from Shrivardhan and Kalyan, in August. "We were shocked that he had been arrested for murdering a woman anganwadi worker," said Babita. "So, we went to the police station and met inspector Vinayak Vetal. We told him that our father had been missing since December and he had been a patient of Dr Pol. Inspector Vetal told us that he would investigate the matter again."
Vetal, a veteran of the Mumbai Police crime branch, took charge at the Wai police station on April 15. And, since Pol was arrested, hoardings congratulating Vetal and Patil have been put up all over Wai. Relatives of at least four more missing persons—some reports indicate eight persons—who were treated by or were connected to Pol, have given Vetal applications to investigate their cases again.
"We have a very important procedure in the police force. When an officer takes charge at a new posting, the outgoing officer briefs him about the 'persons to keep a watch over' in the jurisdiction of that particular police station," Vetal told THE WEEK. "That is how I was introduced to Pol. I was told he was misusing the RTI act, had a non-bailable warrant against him and claimed to be an anti-corruption crusader ever since he got deputy superintendent Deepak Humbare suspended in an anti-corruption case."
It all started when, on June 16, Wai police station received a complaint that Mangal Jedhe, an anganwadi worker and president of Maharashtra state anganwadi worker's association, had gone missing. Mangal had gone to Pune for her daughter's delivery, but never reached there.
"As she was the president of a state level union, there was pressure on the police," said Patil. "Then, on June 17, we received a delegation of anganwadi workers urging us to speed up the probe in the Mangal Jedhe case." The police began tracing Jedhe's mobile phone records. "I had just taken charge as SP and, after meeting the delegation, I became aware that the case could be politically sensitive," said Patil. "So, I instructed Vetal and his team at Wai to give this case top priority. Soon, the police found out that the last call to Jedhe's phone had been made by Pol on June 16."
Jedhe's number was active for seven to eight days after June 16, said Patil. Calls had been received from Pune and Kolhapur, from one particular number. By the time Vetal called Pol for questioning, he had escaped. To add to the confusion, Pol sent a letter to the local crime branch of Satara police, which said that Jedhe had taken 20 tolas (200gm) of gold from Pol and had assured him that she would give him 40 tolas in return.
"On this pretext, Pol organised a morcha against Wai police," said Patil. "He injured himself with a blade and called up the media. He told them that Vetal had assaulted him [Pol was in hospital and wasn't part of the morcha]. I became extremely suspicious. Why would a common doctor be against one particular inspector? So, I got the local crime branch involved."
When the crime branch analysed call data records, they found that the number from which calls were made to Jedhe, after she went missing, belonged to Jyoti Mandre, a nurse close to Pol. "She was evasive in her replies," said Patil. "We had realised that she had been using her mother's phone [to call Jedhe]. When we confronted her with this information, she cracked and confessed that Jedhe had been killed by Santosh and she had helped him. So, we arrested her."
Pol's mobile number was traced to Mumbai. Vetal took Mandre to Mumbai and asked her to tell Pol to meet her in Dadar on August 11. Police, in civil clothes, waited patiently. Pol reached in a taxi and, as soon as he stepped out, they arrested him. Pol and Mandre were brought back to Satara and were interrogated. Pol finally cracked and admitted that he had killed Jedhe for monetary gains.
Police had been investigating Pol ever since they realised he had spoken to Jedhe on June 16, the day she had gone missing. On July 25, Dr Vidyadhar Ghotavadekar, who runs a private hospital in Wai, registered a complaint with the police that one of his ambulances had been stolen, and named Pol as prime suspect. Ghotavadekar had sacked Pol in 2015.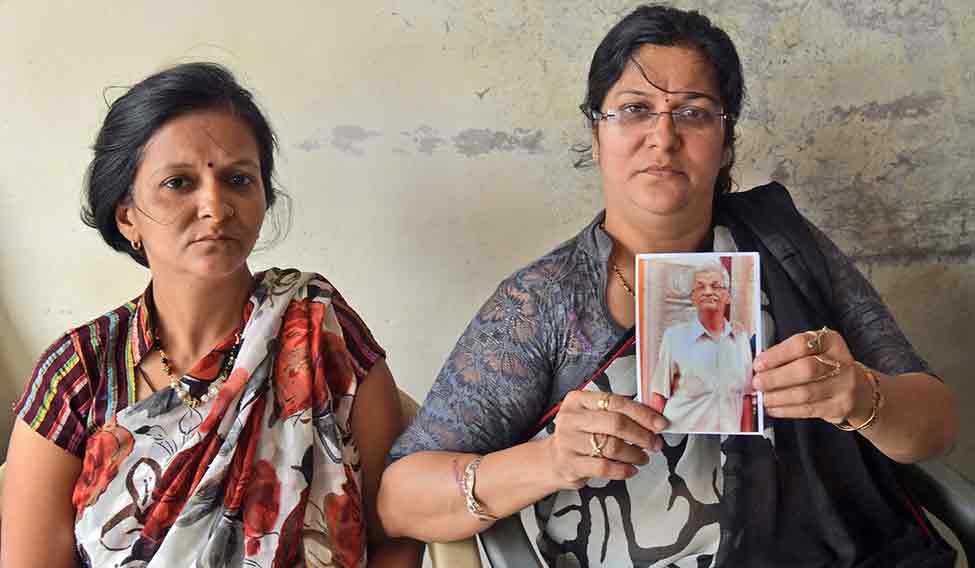 Vijaysinh Nayakwadi, former president of the Dhom Panchayat Samiti [Dhom is Pol's native village], told THE WEEK: "I remember him as an intelligent boy with a very beautiful handwriting. In school, he used to be among the top five rankers. His family was poor and his father, Gulabrao, worked with BEST [Brihanmumbai Electric Supply and Transport] in Mumbai. Gulabrao was a down to earth and pious man. He was a friend of my father." Nayakwadi said Pol had completed Bachelors in Electrohomeopathy Medicine and Surgery (BEMS) from an institute in Satara. The course has been derecognised in Maharashtra for a long time.
Around 2000, Pol began practice as a doctor at Vadavali village near Dhom. Then he shifted to Dhom, his native village, and eventually moved to Wai.
According to the police, Pol's first victim was Surekha Chikne, in 2003. Her husband, Kisan Chikne, told THE WEEK that his wife went missing after she had gone to Pol for eye treatment. "She had gone to Wai and on the way back stopped at Dhom to meet him, as he used to treat her," said Kisan Chikne. "Then she never returned. I registered a complaint immediately. At that time Inspector Nimbalkar was in charge. Had the police investigated my case properly, Pol would have been arrested back then and other murders would not have taken place."
Pol's second victim was Vanita Gaikwad, a woman from Dhom and one of his patients. He killed her in 2006. Then, in 2010, Pol killed Jagabai Pol, a relative of his, allegedly to grab her land. Police said Chikne was killed for 100gm of gold, Gaikwad for 300gm and Jagabai for her land.
"We are so shocked because back then he had taken the lead in registering a missing person complaint [for Jagabai] at the police station," said Nayakwadi. "He was even elected unopposed to the Dhom village panchayat because everyone thought he was a doctor."
When Jagabai was killed, Pol had established himself in Wai. He was clever not to operate as a doctor, as Wai has many properly qualified doctors. So, he began working as night duty assistant at Ghotavadekar Hospital. "He worked with us from 2007 to 2015," said Dr Medha Ghotavadekar. "He used to work as night duty assistant and never as a doctor. He was never allowed to administer injections, but he would help in checking BP and temperature. We never suspected him."
What the Ghotavadekars found troubling was that Pol often threatened those who crossed him with anti-corruption cases. Said Medha: "He was becoming more and more troublesome. Dr Ghotavadekar warned him not to make such threats. Then he began organising a union at our hospital and threatened us with a strike after demanding a salary hike. So we removed him last year. Then he came back to us pleading for help and told us that he had a family to look after. So Dr Ghotavadekar bought an ambulance on loan and gave it to Santosh on hire after he agreed to pay instalments."
However, he did not pay the instalments. The Ghotavadekars took away the ambulance and began using it at their hospital. It was after this ambulance was stolen that the they filed a police complaint in July.
As for his fourth victim Bhandari, police said Pol killed him for gold. Bhandari had a jewellery shop and Pol had taken gold from him, promising to return double the amount. Unable to do so, Pol, along with nurse Salma Shaikh, conspired to kill Bhandari.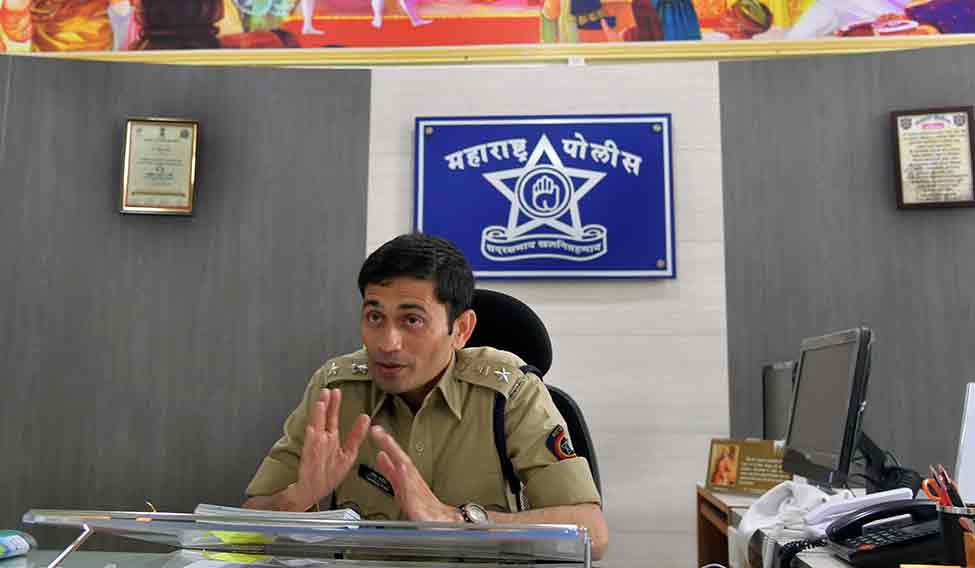 "When police called us to inform that Pol had confessed that he had killed my father, we were shattered," said Rita Jain. "Police took us for identification. We could identify the sweater, socks and Bermudas that my father wore," said Rita Jain. However, she vehemently denied the claim that he was killed because of gold. "My father was his patient," she said. "Not a single rupee has been taken from our house; all his bank accounts are intact. The only ornaments missing were gold rings that he wore, a chain of gold and a bracelet. But everything else in our flat or in his bank accounts is untouched. I strongly feel Pol involved in an organ-smuggling racket in which many more could be involved."
In January this year, Pol killed Shaikh, his fifth victim, after the two had a falling out and she threatened to expose him in the Bhandari case. "Salma worked with us just for a couple of months and then quit," said Medha. She was an orphan and hence no missing person complaint was filed when she disappeared.
"We have missing persons complaint in all six cases except Salma Shaikh," said Patil. "All of them were killed by Santosh Pol, who administered a lethal dose of an anaesthetic drug. His last victim, Mangal Jedhe, was killed because of financial issues. So Jyoti Mandre took her to Pol's farmhouse near Dhom Dam, where they killed Jedhe and buried her."
Investigations in the case are far from over. Police will have to take help from forensic experts to match the DNA samples of the deceased with their relatives. Then there are other missing persons who came in contact with Pol. Relatives of Vilas Dhage, Deepali Sanas, Mahadev Chikne and Shailesh Govande have already approached the police. There is talk that Pol may be connected with the death of Inspector Rajesh Naik, who had been investigating him in a case.
TIMELINE
* Santosh Pol admitted to have killed six persons since 2003, mostly for monetary gains, using an anaesthetic drug
* MAY, 2003 Pol allegedly kills Surekha Chikne, for 100 grams of gold, after she consults him for an eye treatment
* AUGUST, 2006 His second victim, Vanita Gaikwad, was a patient from Dhom village, from whom he supposedly stole 300g of gold
* AUGUST, 2010 Pol allegedly kills his relative, Jagabai Pol, to grab her land and files a 'missing person' case
* DECEMBER 7, 2015 Pol's neighbour, Nathmal Bhandari, 75, goes missing four days after consulting Pol. He was allegedly killed for borrowed gold that Pol could not return, but Bhandari's daughter denied the existence of any such transaction
* JANUARY 17, 2016 Salma Shaikh, a nurse who had helped Pol murder Bhandari, is allegedly killed by him after she threatens to expose him. No 'missing person' complaint was filed in her case, as she was an orphan
* JUNE 16, 2016 Mangal Jedhe, an anganwadi worker, is murdered at Pol's farmhouse. Pol has confessed to have killed her for monetary gains.
* JULY 25, 2016 Dr Ghotavadekar, Pol's former employer, files a missing ambulance case, naming him as a prime suspect
* AUGUST 10, 2016 Police nab the absconding Pol at Dadar, Mumbai, after setting a trap for him, using his aide Jyoti Mandre as bait. Mandre had helped Pol kill Jedhe