The soft-spoken Devendra Fadnavis took over as Maharashtra chief minister on the last day of October 2014. Despite many things to cheer about, Fadnavis said there would be no celebration when his government completed a year. "No celebration, communication only," he said. He said it was not fair to celebrate when the state was facing severe drought for three consecutive years. A year is not long enough to judge a government's performance. It is, however, long enough to judge its intentions. The Fadnavis government checks all the right boxes when it comes to intentions.
Fadnavis is aggressively wooing investors to the state and is confident that Maharashtra will soon trump Gujarat in terms of actual investments. To tackle agrarian distress better, he is bringing all relief and rehabilitation schemes under one umbrella. He has also launched the ambitious Jalyukta Shivar Abhiyan, to make Maharashtra drought-free by 2019.
While some key ministers have faced corruption allegations, Fadnavis himself has maintained a clean image. Ahead of the anniversary, Fadnavis met a select group of journalists at his residence. Excerpts from the interaction:
Why Jalyukta Shivar Abhiyan?
Last year, 24,000 villages were drought-hit, and this year 14,000 villages. The current rainfall deficit in Maharashtra is 50 per cent. Still, the agrarian crisis is deep. And, so, we have focused on long-term solutions like Jalyukta Shivar Abhiyan.
The programme has been hailed by water experts like Magsaysay awardee Rajendra Singh- THE WEEK's Man of the Year 1998. It aims at making 20,000 villages drought-free within five years. We completed more than 1.2 lakh projects across 6,200 villages. All these structures brim with water after just four or five days of rain. Altogether, these structures can hold 24 thousand million cubic feet of water—enough to irrigate six lakh hectares.
We spent only Rs.1,400 crore to achieve this. Of this 0300 crore was contribution from people. The water table has gone up in many villages. Rajendra Singh stayed in Maharashtra for three months and travelled across 18 districts. He called this scheme a "game changer" at the water conference in Stockholm.
By next June, we will be able to supply electricity to anyone who asks for it. After power and water, we will focus on multi-cropping awareness among farmers. Mono-crop farming is one of the main causes of suicides. We have also brought farmers under food security cover.
Big dams are not the answer to Maharashtra's water problems. Our solution lies in distributed water storage. Even if we complete all the dams, they can only take care of half of our irrigation needs. The remaining half has to come from small projects. Hence, the importance of Jalyukta Shivar Abhiyan.
Despite the agrarian crisis, there has been no loan waiver.
It is proven that loan waivers benefit institutions and big farmers. The Comptroller and Auditor General has observed that [earlier] loan waivers did not benefit farmers. After studying loan disbursals in Maharashtra, I realised that nearly half the farmers do not borrow from institutional sources. So, they will not benefit from a loan waiver. Those who are already empowered will benefit from a loan waiver. So, we have to put money into the pockets of farmers by investing in agriculture infrastructure. This will give them the capacity to repay their loans.
The government has been persuading farmers to move away from sugarcane cultivation.
Sugarcane is a water guzzler! So, there has to be a long-term strategy [to promote alternative crops]. In the next three years, we will bring the total sugarcane area under drip irrigation to save water.
The Osmanabad district collector has initiated a programme called 'Beyond sugarcane'. He has brought down sugarcane cultivation in his district by 30 per cent in one year. He persuaded farmers to cultivate flowers like gerbera, instead of sugarcane.
There is criticism that big institutions are moving out of Maharashtra.
It is a wrong perception. Some people said the Reserve Bank of India will move out of Mumbai, but nothing of that sort is happening. The Union home ministry was considering two states for one of its institutions— Gujarat and Maharashtra. We offered land at Palghar, but Gujarat was the first to offer. And, this happened under the previous Congress-NCP regime. Apart from this, no other institution has moved out of Maharashtra. In fact, the Insurance Regulatory and Development Authority is coming to Maharashtra.
Union Finance Minister Arun Jaitley recently said India needs 100 more Baramatis.
We must agree that certain institutions created in Baramati are excellent, like the Krishi Vigyan Kendras. We may disagree on many things, but we should agree on the good things done in Baramati. But, Baramati has 22 villages which do not get water despite the NCP having been in power for so many years. So, everything is not good about Baramati. [Baramati is NCP chief Sharad Pawar's pocket borough. The MLA is his nephew Ajit Pawar and the MP is his daughter Supriya Sule.]
Saamana, the Shiv Sena mouthpiece, has been criticising you often.
Saamana is a newspaper and I do not react to criticism from newspapers. As far as we are concerned, Uddhav Thackeray's views are the views of the Shiv Sena.
Uddhav Thackeray said at the Dussehra rally that the Dadri killing damaged India's image more than the attack on Sudheendra Kulkarni.
The Shiv Sena is a different party they may have different views. If we had identical views we would not have been two parties. We have been together for 25 years and have seen such fights in the past. There is nothing new [in this situation].
The fact is that the mandate was against the Congress and NCP. Had we got 20 seats more, we would have ruled alone. So, the bigger share of the mandate came to us and the lesser share went to the Shiv Sena. As allies, we respect the mandate. But, that does not mean we have to agree always and on every issue. We will successfully run this government for five years.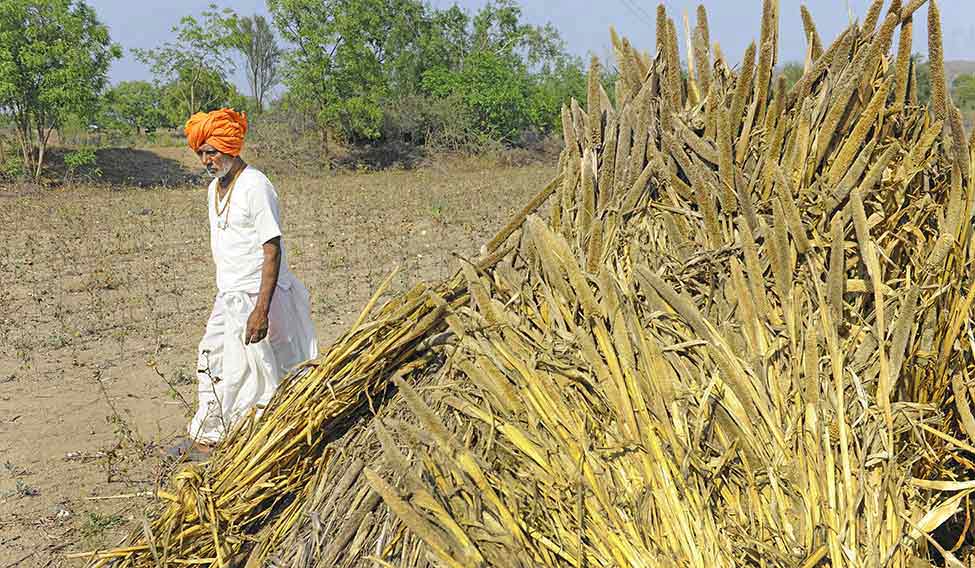 The Shiv Sena called the drought tax a pickpocket job.
All five cabinet ministers of the Shiv Sena were present at the meeting when this tax proposal was discussed. They supported it. They were sitting there as ministers and they know their responsibilities. Now, if someone calls it pickpocket job, it applies to all ministers, not just to BJP ministers. The tax was imposed on alcohol, cigarettes and tobacco. So, what is wrong in this? Whose purse did we snatch?
You are opposed to an alliance with the NCP.
I have always been against an alliance with the NCP and I am sure we will not require the NCP's support.
How far have anti-corruption cases against Chhagan Bhujbal, Sunil Tatkare and Ajit Pawar progressed?
I assure you that these cases will reach their logical conclusion.
And, the Sanatan Sanstha?
The Sanatan Sanstha is a matter of concern for me as a chief minister, yes. They are acting smart. At the very moment they break the law and we get evidence, we will act against them, even if it means banning them. But, just because there is pressure, we will not do it.
The previous state government fell on its face when it tried to ban the Sanatan Sanstha because they wanted to do it for vote bank politics. The UPA government rejected the proposal because it lacked the evidence required to ban an organisation.
Critics say that you are merely following orders from Delhi.
They say this because they do not have anything against me. Show me a single order which Delhi has issued and we have followed. Delhi is helping us a lot. The prime minister has never said do this or don't do this.
You gave a clean chit to ministers who were facing corruption charges.
I gave a clean chit based on facts. When I became chief minister, I had gone to meet the prime minister and he asked me not to tolerate corruption under any circumstances.
Marathi writers have been returning awards saying there is a growing atmosphere of intolerance.
I am appealing to all writers to take back their awards. We will organise the award ceremony again. Writers should continue to criticise and give us new thoughts. But, please do not return the award.
I also want them to give me answers to questions raised by Arun Jaitley. The Dadri incident happened in Uttar Pradesh. It was a terrible thing to happen, and had it happened in Maharashtra I would have been hanged by these people. It happened in UP, but strangely nobody attacked the Akhilesh Yadav government. Law and order is a state subject. M.M. Kalburgi was killed in Karnataka and they have not been able to arrest his killers. We have arrested one person in connection with Govind Pansare's murder. Both Karnataka and UP have different governments and to claim that intolerance is increasing under Modi's leadership is unfair. So there arises the question about intentions.
We have had shocking cases of atrocities against dalits in Bhandara district [the Khairlanji massacre of 2006]. Nobody returned awards then. Was that not intolerance? My sincere appeal to writers is that they should not take sides. We will give them back their awards with full honours.