Interview/ Venkaiah Naidu, Union minister for urban development
Ever since Prime Minister Narendra Modi articulated the smart city dream, there has been a lot of confusion on what 'smart' is. Some people think it means gated communities, others feel it is Wi-Fi enabled everything.... Could you please explain?
It is an idea whose time has come. There, however, is no single definition; it varies from city to city, country to country.
After consultations with experts and stakeholders, and studying various city models, our definition of a smart city is one that enables decent living for its residents, a clean and sustainable environment and adopts smart solutions to meet these ends.
Urban local bodies would prepare city-specific plans. The core elements in a smart city would include adequate water and electricity supply, sanitation, efficient urban mobility and public transport, affordable housing, especially for the poor, robust IT connectivity and digitisation, good governance, especially e-governance with focus on citizen participation, sustainable environment, safety and security of citizens, and health and education.
So, a smart city does not mean gated communities or Wi-Fi connectivity. The concept of gated communities goes against the spirit of smart city development. Smart cities should be inclusive.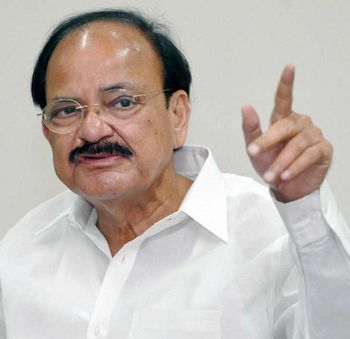 There are greenfield and brownfield options. What will be the driver of urbanisation in the years to come?
About 400 million people are currently living in urban areas, and this is going to go up to about 600 million by 2030. By 2050, India is going to be predominantly urban. Meeting the needs of the burgeoning urban population is going to be the real challenge of this century.
We need to first improve prevailing conditions in urban areas, and this requires the brownfield approach. It means interventions to enhance the quality of physical, social, economic and institutional infrastructure. This should take about ten years.
Parallel to this, we also need to look at greenfield initiatives to take pressure off the existing mega-cities such as Delhi, Kolkata, Chennai and Bengaluru. So, in the beginning, it is more of brownfield initiatives, and then we move onto greenfield projects.
What are the aims of smartening up cities over the next decade?
The first five years would be about identifying deficiencies through citizen consultation, prioritisation of projects, conceptualising city-specific plans, launching action plans, enhancing capacities of urban local bodies, implementing reforms, putting in place resource-mobilisation models.
The first batch of 20 smart city aspirants would get about four years' time show the results of smartening up. The succeeding batches of 40 each would get correspondingly less time to take off. By 2025, the 100 cities should be able to present their smart features in their fuller manifestation.
How will AMRUT (Atal Mission for Rejuvenation and Urban Transformation) be different from the Smart Cities Mission?
While the Smart Cities Mission targets a chosen city as a unit of planning for enhancing core infrastructure, AMRUT targets households, to provide basic services such as water supply and sewerage.
While every city or town with a population of above one lakh would be eligible to be included in the 500 AMRUT cities and towns, the city aspirants were selected through a City Challenge competition.
The Smart City Action Plan will be implemented through retrofitting, redevelopment, pan-city component and greenfield projects. Under redevelopment, a part of the city which is found to be not amenable to retrofitting would be demolished and rebuilt.
Pan-city development envisages smart solutions to enhance the efficiency of the use of available infrastructure. Intelligent traffic management systems, e-governance and digital connectivity are some examples.
Despite the differences, the two missions are complementary. Today's AMRUT cities are tomorrow's smart cities.
What would the rural-urban divide be like in the next decade?
Urbanisation in India is set to rapidly increase from 31 per cent (2011) to over 60 per cent. Most of it is driven by rural-urban migration.
Efforts are underway to bridge gaps in infrastructure and amenities between rural and urban areas. Syama Prasad Mookerjee Rurban Mission is one such initiative. I expect a rural-urban continuum emerging gradually.
Many urbanisation schemes, both private and government, have failed over the past few years—Lavasa, Gwalior's magnet city SADA, Naya Raipur.... Please comment.
Lavasa and SADA are private projects. It is difficult for me to comment on them. The Naya Raipur project is progressing well; the housing component has recently been completed.