It is 9:15am and Manpreet Sohal, chief executive of Global Hospital in Mumbai, is in a deep conversation with heads of nursing, medicine, housekeeping and marketing departments of the hospital. The topic of discussion is patient feedback report and how to improve the services. This is not a quarterly or a weekly exercise; Sohal does it every day and takes immediate action if required.
Around the same time, in Saket in Delhi, Vinita Bhasin starts her rounds at Max Healthcare. She is not a physician, but the chief experience officer of the hospital chain, and apart from creating an efficient service system, her job involves listening to patients every morning.
Such scenes have become so common in hospitals across India that it has become almost a revolution—one that puts the patient at the centre. Slowly the clichéd image of hospitals, with serpentine queues, crowded waiting rooms and rude housekeeping staff, is undergoing a change. Rather than focusing solely on providing medical care and following clinical guidelines, they are putting in an earnest effort to improve the comfort level of patients. From giving the hospital staff soft skills training to fast-tracking discharge procedures, they are leaving no stone unturned to reach out to patients. According to B.G. Menon, managing director of Acme Consulting, hospitals have started looking beyond treatment and into their overall quality because of the rise of the new health care customer who is internet savvy, well-educated, well-travelled and more aware of the world than before.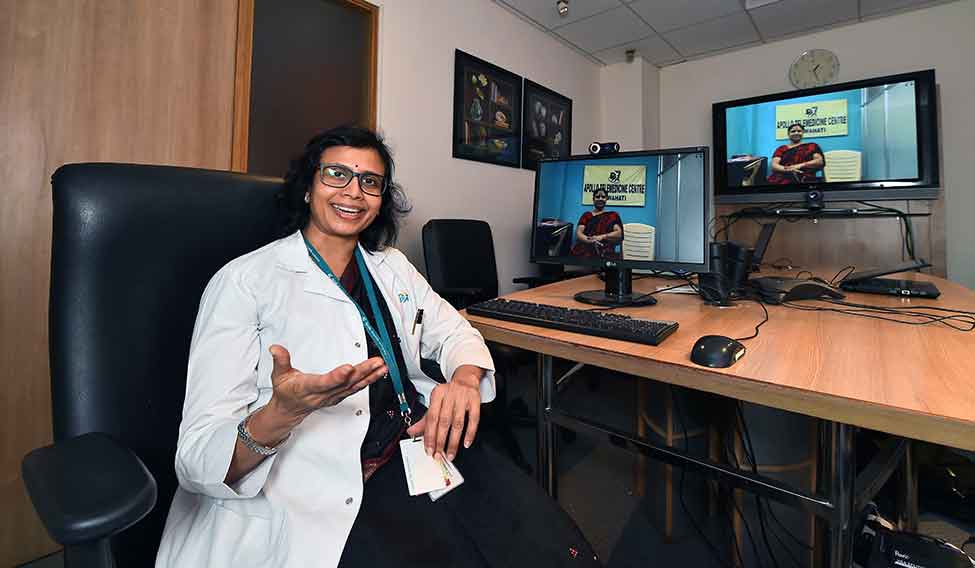 An invaluable tool in this process is patient feedback. Most hospitals have departments seeking and analysing patient feedback on a regular basis. Some hospitals conduct third-party patient satisfaction surveys that would give them an idea about what patients want. "Listening to the patients is like keeping an ear to the ground. Hospitals can get an early indication of discontent brewing, trouble spots like rude nurses or front desk staff, bribe-taking by ward boys or doctors' unethical practices, which may suddenly blow up into an issue threatening the very existence of the hospital," says Menon.
His company, Acme, has conducted surveys for 25 hospitals in many metros in south India. Among the changes it suggested were providing valet parking (since relatives bringing in patients struggle to find parking, leaving the patient alone), easy-to-read signage in the hospital and soft skills training for the staff.
More often than not, however, finding the right solution demands deeper changes, ones that require interventions at multiple levels. One of the consistent sore points for patients in hospitals has been the long discharge process—doctors tell a patient that he would be discharged the next day and he prepares to go home the next morning, but the discharge process takes an entire day. No one explains to the patient the delay. Max Healthcare identified this problem and has successfully simplified the process. "We realised that there were 11 different entities involved in the discharge process, from the nursing and pharmacy departments to the attending doctor and billing," says Bhasin. She appointed a discharge coordinator on each floor of the hospital and started the discharge process the previous night when the nurses were not busy so that doctors could sign the summaries during their morning rounds.
This is showing results. Before the reengineering, only 13 per cent of the discharges happened before 2pm. Now it is above 60 per cent. Max Healthcare also appointed marketing research firm IMRB to independently assess patient experience after they were discharged. The feedback has become part of the goal sheet of the hospital which is evaluated and rated periodically.
Based on the feedback, the hospital worked on food. "Most people have the perception that hospital food is bland. We worked on bringing food with taste and flavour but cooked healthily. Also, we provide them with choices of dishes they can order from, of course based on nutritionist's advice. If we realise a patient likes sweet dishes and if he does not have restrictions on sweets, we give him a little extra. Patients are thrilled and remember it for a long time," says Anas Wajid, head of marketing and sales, Max Healthcare.
Unlike in the past, now there are many channels of communication between patients and the hospital. This, in fact, benefits either party. While patients get better service, there would be fewer disgruntled customers and lawsuits for the hospitals. "We have a very simple goal—delight the customer," says Sohal of Global Hospital. Patients often come to a hospital with a negative frame of mind, suffering physically. To delight such a customer seems a lofty goal. But Sohal's team has been on it. The staff are trained to be courteous and friendly—right from the security person and elevator attendant to nurses and doctors. Patient welfare officers visit each patient and complaints are immediately acted upon.
Also, when a patient is admitted, he is briefed not just about the procedure but also the financial implications. The ICU doctors spend more than four hours a day speaking to relatives, assessing and giving them information about the patient's progress. For patients with multiple and complex health problems, there is a joint consultation of different specialists. Post discharge, there is a follow up by patient care services.
Interestingly, it is not just private hospitals that are making themselves patient-friendly. Non-profit and trust hospitals have made quantum leaps in the quality of service they provide. The Chennai-based charitable eye care institute Sankara Nethralaya, for instance, has got the accreditation by the National Accreditation Board for Hospitals and Healthcare which helped it improve the process and increase patient friendliness. Despite the high patient volumes—the five centres of Sankara Nethralaya in Chennai treat some 1,200 patients a day and do about 140 eye surgeries—the institute has taken pains to ensure that not a single patient goes home disappointed, says Suresh Kumar, head of NABH and quality at the hospital.
The hospital gives all registered patients a detailed chart of the processes, where to get what, patient rights and duties. "There are strict timelines for each procedure from registration to meeting a consultant and there is continuous monitoring to ensure that the timelines are followed. Our floor coordinators and patient ambassadors are equipped with tabs and if they spot patients waiting for more than the required time, they expedite their cases," says Kumar.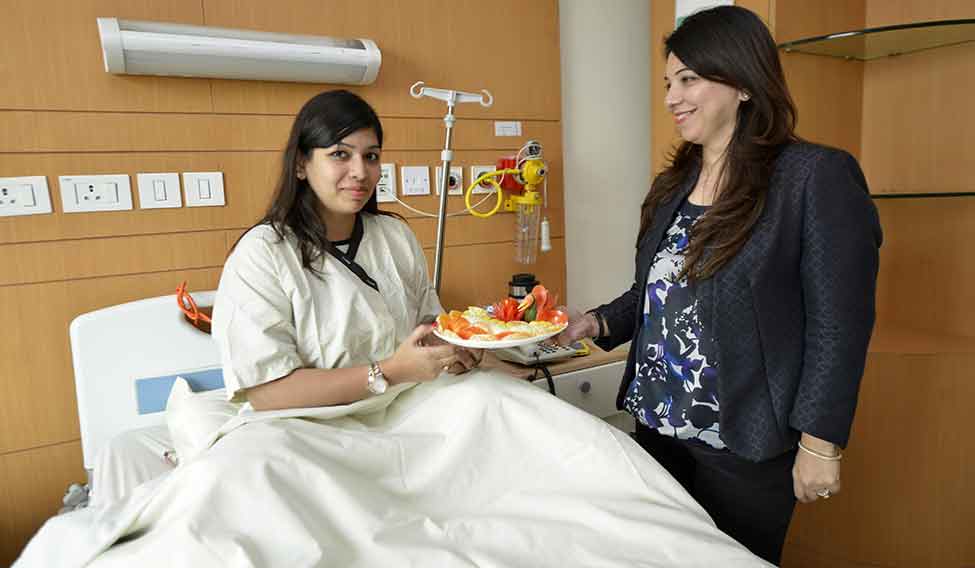 The hospital keeps a record of the calls it receives and contacts the patient in case the queries were not solved. Though Sankara Nethralaya treats about 40 per cent of its patients free of cost it is not willing to dilute the quality of service and ensures every patient is happy with the experience, says Kumar.
According to Rajeev Boudhankar, who has wide experience handling hospitals, creative thinking and redesigning some processes help hospitals give patients a delightful experience. For instance, he says, mother and childcare can be a single unit where the out-patient department has a playroom for children so that mothers can be examined by doctors while the child is occupied. Also, it helps if the emergency/casualty department is near all the diagnostic departments, like CT/MRI/X-Ray/cardiology, so that the patient movement is minimum and diagnosis is faster.
"The ICU can have big windows for natural daylight to come in so that there is no 'ICU psychosis' and thereby faster recovery. Also, ICU relatives' staying rooms are a new concept for night stay," says Boudhankar. Implementation of these ideas does not cost much but does a lot to ease the stress of staying in a hospital, he says.
Technology, as elsewhere, is playing an important role in patient centricity, and hospitals are investing in newer technologies to ensure a health care continuum. This is how Munmun Hazarika, 41, saved a 2,600km journey from Guwahati to Chennai. Last May, her 15-year-old daughter had undergone a surgery for ovarian cysts at Apollo Hospital in Chennai. She needed a follow up a month later. Instead of catching a flight, she went to Apollo's information centre in Guwahati. Senior gynaecologist A. Vinutha, who had conducted the procedure, took a look at the girl through the video conference facility and accessed her reports. "She reassured me that the pain my daughter was experiencing was usual and there was no need to worry," says Hazarika.
Apollo Hospitals has the largest telemedicine network in India, with more than 60,000 tele-clinics where patients like Hazarika can access primary and secondary health care services. Apart from its cloud storage facility for health records called, Apollo Prism, it is planning to launch a mobile based tele-consultation facility. "Our aim is to provide the best clinical care coupled with service excellence and follow up with best modes of technology and high quality of clinical outcomes," says Arvind Sivaramkrishnan, CIO of Apollo Hospitals.
Does such advanced technology mean higher cost to the customer? "No," says Gautam Khanna, CEO of P.D. Hinduja Hospital, Mumbai. "There is no additional cost to the patient. The technology eventually pays for itself because it brings in efficiency and better clinical outcomes." His hospital has payment kiosks to decongest the payment desk. It has computerised the appointment system and invested in PACH software that converts doctor's verbal diagnosis report into print. Also, there is an automated blood bank and an emergency response system. It has also brought in technology to manage the housekeeping and laundry services.
Hospitals have realised that in the age of hyper competition and connectivity, one angry patient can turn away hundred others and one happy patient can bring in ten others. Also, happier patients lead to better clinical outcomes. As a result, a gamut of human and technological efforts make consultation and hospitalisation a lot easier for patients.