Aruna Shanbaug's long-drawn and agonising struggle came to an end on May 18. After being in a vegetative state for 42 years, Shanbaug, 67, died in King Edward Memorial (KEM) Hospital, Mumbai, following a cardiac arrest. The face of the euthanasia debate in India, Shanbaug died a natural death in the hospital where she had worked as a junior nurse and whose nursing staff took loving care of her till the end.
On November 27, 1973, Shanbaug was sexually assaulted by a sweeper, Sohanlal Bharta Walmiki, in the hospital basement. Walmiki sodomised her and later choked her with a dog chain. It cut the oxygen and blood supply to her brain leaving her with brain stem and cervical injuries.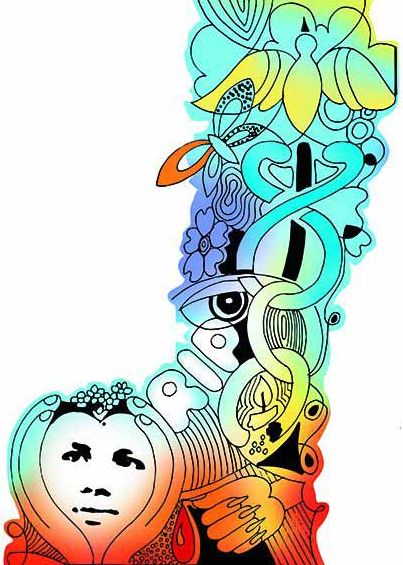 Shanbaug was just 25 and set to marry a doctor from the same hospital in two months' time. However, the attack left her in a persistent vegetative state (PVS) and she was confined to a bed in a small room adjoining female ward number four in KEM Hospital, where she spent the next four decades.
On May 16, Shanbaug was put on ventilator after she contracted pneumonia. Her condition improved steadily and the doctors were hopeful that she would recover the way she had from a previous bout in 2013. Hospital dean Avinash Supe maintained that Shanbaug showed signs of improvement. In fact, an X-ray showed that the patch on her lungs was clearing up. But then, she suffered a cardiac arrest. "It was very unexpected and sudden," said Supe, about Shanbaug's death.
For the nurses of KEM, it is an irreplaceable loss. "We feel as if we have lost our sister," says Anuradha Paradhe, secretary of nurses' welfare group and one of Shanbaug's regular caretakers. "We were her only family. We looked after her and we were her guardians till the very end."
Three generations of nurses at KEM Hospital took care of Shanbaug after her family could not because of financial constraints. The nursing staff took turns to clean her, change her diaper and feed her thrice a day.
Not only was Shanbaug completely bedridden; she could neither see nor speak. But, she was not completely unresponsive to stimuli either. "She loved to eat sweets things like sheera, mango and barfi," say the nurses who used to feed her. In fact, Shanbaug is known to have greedily bitten the finger of nurses who fed her fish. "Aruna would respond if you called her name," says nurse Swati Varhade, who joined the hospital as a student in 1976. "We took care of her as she was one of our own. At first, we had hopes that she would get better."
In the 1980s, there was talk that Shanbaug would be moved out of the hospital and her bed vacated, but the plan was abandoned after the nurses went on a strike.
Shanbaug died short of celebrating her birthday on June 1. Every year, the nurses planned a special party on her birthday. "The preparations would begin at least two weeks in advance," says Paradhe. There would be music and a birthday cake. Shanbaug would greedily lick the cream off, recalls Paradhe.
Dr Pradnya Pai, who became the hospital dean in 1989, took special interest in Shanbaug's case. "I gave instructions to clean her room, change the curtains and play music. Aruna liked listening to music," says Pai, who used to speak to Shanbaug in Konkani, her mother tongue, and tell her stories.
"Aruna was like a six- to ten-month-old baby. She smiled, made noises, ate what she liked, spat out what she didn't like," recalls Pai. Initially, the staff used to take her outdoors In a wheelchair to get some sunlight and fresh air, but she used to scream loudly, so they stopped.
Shanbaug was taken care of so well that she didn't have bedsores, usually found in bedridden patients, till the end. "She was an example of excellent nursing care," says Dr Sanjay Oak, former dean of KEM, who retired in 2012.
However, Shanbaug's health deteriorated in the past few years. The staff had been feeding her using Ryle's (nasogastric) tube since 2010 after a bout of malaria. Her teeth were extracted when they became loose because the nurses feared that she would choke on them. Her joints became stiff and bent, and she used to scream when the staff tried physiotherapy.
In 2009, journalist and activist Pinki Virani, who wrote Shanbaug's biography titled Aruna's Story, filed a petition in the Supreme Court, seeking euthanasia for her arguing that "continued existence of Aruna is in violation of her right to live in dignity". The Supreme Court set up a three-member medical panel in 2011 to examine Shanbaug's condition. The panel confirmed that Shanbaug was in a permanent vegetative state. The court, however, rejected Virani's plea after the hospital staff opposed euthanasia. But it legalised passive euthanasia, that is, withdrawal of life support or feed to brain-dead patients or patients in permanent vegetative state.
Shanbaug's caretakers will surely miss her, but they are happy that she is finally free from pain. "We are so glad that Aruna died a natural death," says Paradhe. "Life and death are determined by God; we are not here to take that decision."
"We could keep her alive for 42 years. We had no problems taking care of her. Why would we ever have chosen to end her life?" asks Lakbir Kaur Bajwa, who joined KEM in 1976.
However, questions were raised over whether Shanbaug received the best medical treatment available for persistent vegetative state patients. "After the initial treatment, which was excellent, the municipal doctors held back and never prescribed any appropriate palliative medicines," says Virani. "They systematically pushed the nurses and their unquestioning devotion upfront in the public eye to avoid questions on medications for PVS. This amounts to medical mismanagement."
According to Virani, Shanbaug's life was a living hell. "A young nurse called Aruna Shanbaug died on the night of November 27, 1973—in the very place where she worked—while she was being sodomised, choked with a dog chain, a large part of her brain dead," says Virani. "Her death certificate, though, will say some date in May 2015. What of the time in between? I am quite certain that this is how being in hell would feel like."
Following Shanbaug's death, there was an outpouring of emotions from all quarters. Members of her family came forward to claim her body and perform the last rites. But the nurses refused to hand over the body saying that they were her family.
Shanbaug's niece Mangala Nayak, however, claimed that the hospital made it difficult for them to see her and since many of the relatives stayed in different parts of the city it was difficult to visit her often. A compromise was finally reached and the funeral pyre was jointly lit by Supe and Shanbaug's nephew Vaikuntha Nayak. As the slogans 'Aruna Shanbaug amar rahe' and 'Long live Aruna Shanbaug' rent the air, one hoped that her soul was finally at peace.
Passive euthanasia law is Aruna's gift
By Pinki Virani

A young nurse called Aruna Shanbaug died on the night November 27, 1973, in the very place where she worked, while she was being sodomised, choked with a dog-chain, a large part of her brain being murdered. Her death certificate, though, will say some date in May 2015. What of the time in between?
I am quite certain this is what hell must feel like. And those who do not agree may like to practise all of the following for just one month. Locked in a room. Only on a bed. Cannot move from that bed, and there is no cathetor to frequently catch your body wastes. No sunlight. No fresh air. No medical interventions by municipal doctors as medical science advances—which means no consistently administered old drugs, never mind new generation drugs which become available as palliative care for patients in persistent vegetative states. Which leaves the nurses and ayahs to do what best they unstintingly can.
Her last living memory locked into that almost-dead brain is that of the brutal sodomy and choking on her own vomit. The patient is also blind, dumb and largely deaf. Not hell?
And yet, this very woman in the last years of her hellish life gave India the gift of a landmark law—the passive euthanasia Law. With her in my heart, I filed the PIL as her "next friend" in 2009. The Supreme Court laid down this law in 2011 and last year (2014), the Government of India endorsed it.
Aruna Shanbaug left this gift of the passive euthanasia law for all Indians in her condition so that they need not suffer the way she did, till the very last minute. But she shouldn't have because this very law was applicable to her too. The Supreme Court, in its judgement, said to those who claimed to love her and would not let her die with dignity, "Should they change their mind, they can approach the Bombay High Court."