"Cancer incidence in India is one-third of the western world. Out of this, almost 70 per cent is preventable" - Dr Rajendra Badwe, director of Tata Memorial Hospital in Mumbai

"Once patients organise themselves they can fuel policy change. For example, they could ask for cancer to be made a notifiable disease" - Dr Sudeep Gupta, director of Advanced Centre for Treatment, Research and Education in Cancer

"Radiology and radiation oncology are working together and now we can target the tumour up to an accuracy of 1mm" - Dr Harit Chaturvedi, chairman, Institute of Oncology, Max Healthcare in Delhi
It was by chance that Harishchandra Khot's lung cancer got detected. Khot, 79, was in the process of getting his cataract removed when the doctors noted changes in his ECG report. Further investigations showed that there was a coin-sized tumour in the right lower lobe of his lungs. Doctors told Khot that he was lucky since 90 per cent of lung cancer cases are detected in the advanced stage while his cancer was in the early stages.
Until a few years ago, the standard procedure to remove the tumour was an open surgery, which could lead to complications like pneumonia and injury to the rest of the lung. However, Khot had the option of going for a minimally invasive surgery known as video-assisted thoracoscopic surgery to remove a part of his lung with just a small incision. He did not suffer any complications and was moved to the ward in two days. He has been put on oral chemotherapy drugs for six months, but is back to his regular routine and leading an almost normal life.
However, not everyone is as lucky as Khot. A majority of cancer cases in India are detected in the advanced stage because of lack of screening and low awareness. Each year, 10 lakh Indians are detected with cancer and more than six lakh succumb to it.
Blame it on late detection, only 30 per cent cancer patients in India have a survival chance of five years as compared to 60 per cent in the US. Another cause for alarm is that 70 per cent of cancer cases are detected in people who are in their productive age—30 to 69 years. "Cancer incidence in India is one-third of the western world. Out of this, almost 70 per cent is preventable," says Dr Rajendra Badwe, director of Tata Memorial Hospital, India's premier cancer institute, in Mumbai.
The burden of cancer caused by tobacco use is high in India. However, it can be reduced considerably through public awareness and government regulation. While the government is working on the preventive strategies, advancement in treatment is giving doctors new tools to fight cancer.
New drugs have been introduced to control the side effects of chemotherapy like nausea and vomiting. Also, targeted therapy has become the first line of treatment for cancer of the lungs, kidney and liver. However, what has expanded the scope of treatment is the advent of cancer immunotherapy drugs that go beyond specific organs affected by the disease. These drugs stimulate the immune system to fight the cancer cells. The drugs Opdivo, Ipilimumab and Keytruda have shown good results even in patients who didn't respond to conventional chemotherapy, and has improved the survival rate. However, the drugs are not available in India as of now.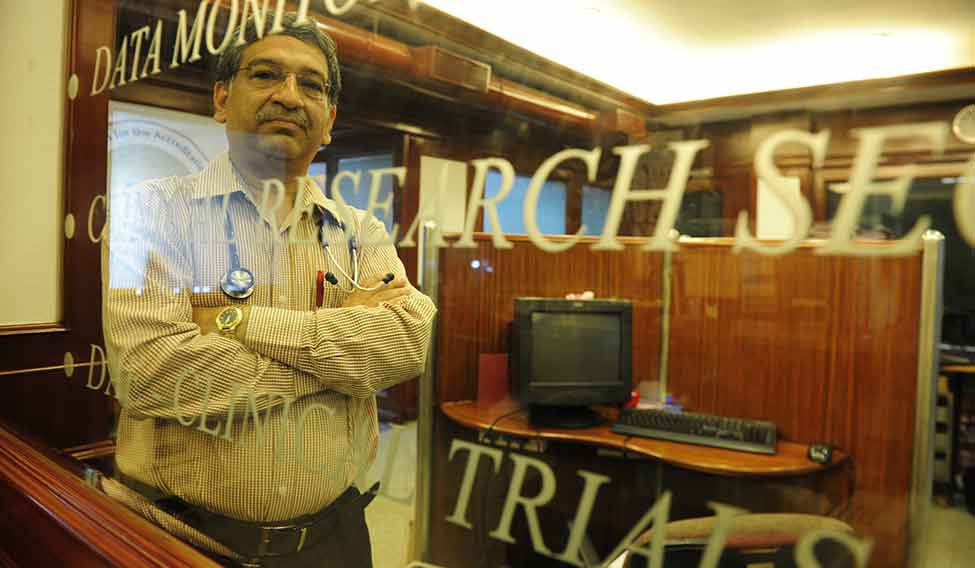 "The cost of these drugs would run into lakhs of rupees a month. The drugs have been approved by the US Food and Drug Administration and we are waiting for the Indian FDA to approve it for it to be made available in India," says Dr Boman Dhabar, medical oncologist at Fortis Hospital in Mumbai.
Once the pharmaceutical companies get the approval, the price of the drug is expected to come down. According to Dr Amita Mahajan, paediatric oncologist at Indraprastha Apollo Hospitals in Delhi, not only do we have better diagnostic tools that could pinpoint the molecular type of a tumour to achieve better cure, but the cost of treating the disease has also come down. "There are many generic drug companies in India that are producing cancer drugs at affordable rates," she says. "There are also a number of NGOs that provide financial aid to cancer patients, especially children so that none of them die because of a paucity of funds."
Minimal access surgeries reduce the incision size, the pain a patient feels and the scars left behind, and give a better outcome. Minimally invasive procedures for cancer have gained acceptance in the recent years since there is more evidence to prove the benefits, says Dr Anil Heroor, consultant oncosurgeon at Fortis Hospital in Mumbai. "We have large data, especially in colorectal cancer, which proves that short-term recovery is very good when a minimally invasive surgery is done instead of an open surgery," he says.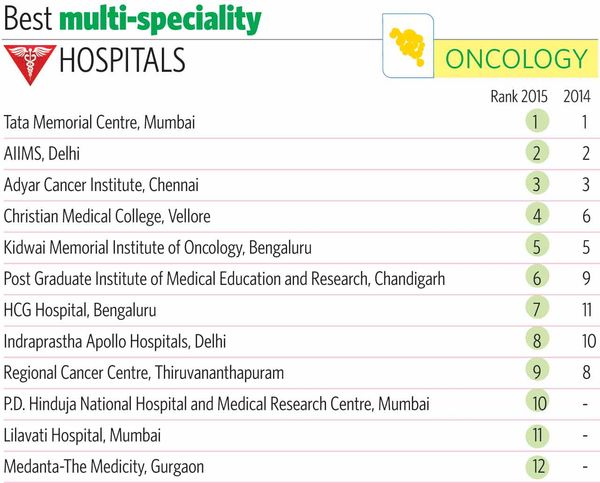 Minimally invasive surgery is largely used for treating prostate, kidney and colon cancer. Research is being done on natural orifice surgery where instead of an incision, surgeons could use a natural orifice to get inside the cavity like the rectum. Robotic surgeries, currently available in around 20 centres in India, also offer an advantage in cancer surgeries. The surgeon sees a three-dimensional image and since the robotic arm is much thinner than the conventional arm, it can reach much deeper into the site and offer better hosting and incision, says Dr Harit Chaturvedi, chairman, Institute of Oncology, Max Healthcare in Delhi. The cost difference between robotic surgery and minimally access surgery is about Rs 1 lakh, but the benefits like shorter hospital stay and faster post-operative recovery mean the cost is justified, he says.
Cancer specialists at Tata Memorial Hospital are doing clinical trials and studies to identify cancers that are common in the Indian population and find treatment options which are affordable and more effective.
There is high incidence of head and neck cancer in India, with oral cancer being the highest killer among men. Research by Dr Anil D'Cruz, head and chief of head and neck surgery at Tata Memorial Hospital, which was published in New England Journal of Medicine, showed that doing a neck dissection at the time of an oral surgery leads to higher disease-free survival as compared to therapeutic dissection.
Since cervical cancer kills about 75,000 women each year and is the leading cause of death, various studies are being done at Tata Memorial Hospital to detect, prevent and treat cervical cancer better. "We have conducted a study to find out if giving chemotherapy prior to a surgery in stage I and stage II cervical cancer would give a better outcome than the conventional treatment of only radiation," says Dr Sudeep Gupta, director of Advanced Centre for Treatment, Research and Education in Cancer, who specialises in gynaecological cancers. "The current cure rate is between 65 and 70 per cent, and we are looking to improve it further." A study is also being done on whether providing low dose oral chemotherapy for longer durations without breaks would give a better outcome than high dose, intravenous therapy given with a break of two to three weeks.
Not all cancers are the same. Leukaemia, Hodgkin's disease and most childhood cancers are completely curable. Some cancers, like cervical cancer, advance slowly, some can be spotted early like breast cancer and there are some where targeted therapy shows good results. With multiple options and low mortality, breast cancer and prostate cancer would be like a chronic disease, says Dr Shona Nag, oncologist at Jehangir Hospital in Pune. "A number of my patients have been living with cancer for decades," she says.
With advancements in molecular pathology that can detect the exact molecular group of the tumour, targeted treatment is emerging as a successful strategy to beat the disease without harming the surrounding healthy tissue. Different specialities are also collaborating to give better results. "Radiology and radiation oncology are working together and now we can target the tumour up to an accuracy of 1mm," says Chaturvedi.
Even doctors are opting for specialisations. For instance, there are disease-specific groups like doctors treating head and neck cancers, colon cancer and breast cancer, which means the learning has become much faster and the results have improved dramatically.
However, an area that still needs improvement is patient support and care. In most developed countries, cancer treatment does not end with chemotherapy, radiation and surgery; services of an occupational therapist, psychologist and nurse are also part of the treatment to help the patient deal with the emotional and physical baggage of cancer. Also, there are patient groups or survivor groups that organise themselves, create foundations, fund themselves, and influence policy and research abroad, which is sorely lacking in India.
"Once patients organise themselves they can fuel policy change. For example, they could ask for cancer to be made a notifiable disease [a disease that is required by law to be reported to government authorities]. Then the data we collect from different parts of the country would be more reliable and accurate," says Gupta. "So many people slip through the net and we keep guessing if the incidence is 3 per 10,000 or 30 per 10,000."