What Trump does understand about India is its economic potential for trade as well as being a job creator in the US. Trump's largest business interests outside the US are in India.
Donald Trump passed blame freely during his presidential race. He blamed China for monetary fraud, Mexico for sending criminals and drug pushers across the border, NATO countries and other allies such as Japan and Saudi Arabia for making the United States pay their military bills. In the thick of his venom-spewing campaign, India stood out as perhaps the only country for which he proclaimed love, famously saying that Hindus and the Indian community would find a true friend in the White House if he was elected. He went ahead to condemn terror strikes in India, even though he once merged two attacks into one and made it the "Parliament attack in Mumbai". He may have muddled up cities, but there was no question about the clarity of his sentiment. In the 13 minutes that he addressed a gathering organised by the Republic Hindu Coalition in New Jersey in October, he made it seem that once he entered the White House, the US and India would become BFFs (best friends forever, to the uninitiated).
Come January 20, and it's time to see how his Indian romance will unfold. Wooing India, however, is not as simple as dispatching family members to attend Hindu rituals in temples in the US or mouthing sweet nothings. In fact, it may also not always be so much about Trump's direct dealings with India as it may be about how he chooses to waltz with Russia, whether he slays dragons in China and if at all he sends Pakistan to Coventry. Trump, as everyone likes to say, is tabula rasa, and it's rather difficult tracing a trajectory for his proposed plans. If anything, his actions as president elect have sent confusing signals. He has named China critic Peter Navarro as his trade adviser and Terry Branstad, a good friend of Chinese President Xi Jinping, as ambassador to China.
Going by his other appointments, it becomes obvious that in areas which matter, his team is more knowledgable about Pakistan than India. Cosmetically, there are appointments of people of Indian origin. An early one was Nikki Haley, governor of South Carolina, as US ambassador to the United Nations. But Trump, having recently tweeted that the UN is a "club for people to get together, talk and have a good time,'' is clearly critical of the organisation itself. Does he have hopes of Haley being changemaker on his behalf, or was it just one more seat that he needed to fill? A US president has to fill around 4,000 political appointments when he takes over. Other Indian Americans in his team are Indra Nooyi, chief executive officer of PepsiCo, in his Strategic and Policy Forum and Seema Verma as head of the Centers for Medicare and Medicaid Services.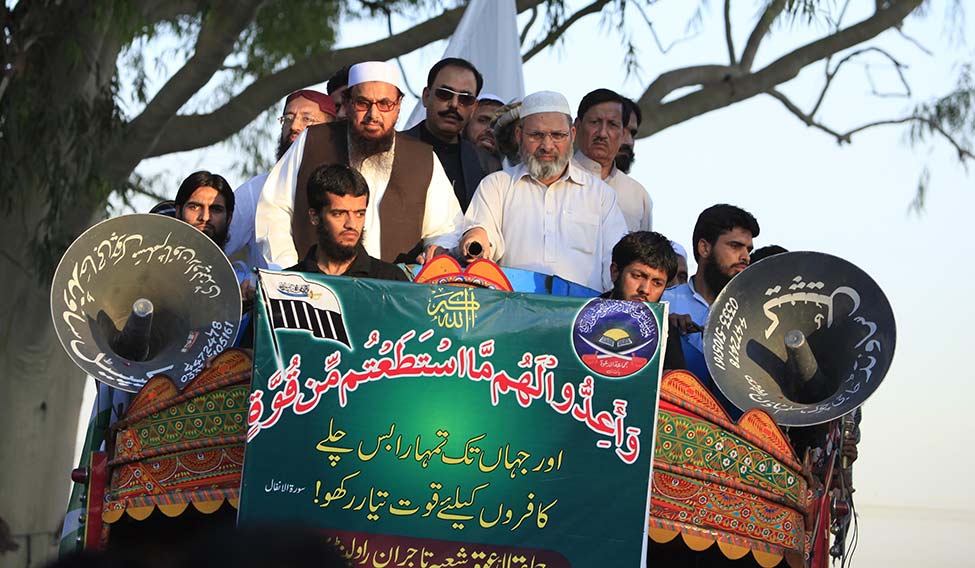 On the other hand, key members of his strategic team are intimately acquainted with Pakistan. "Defence Secretary [nominee] James Mattis was commander in chief of the central command (its area of activity includes Pakistan and Afghanistan) and actually lavished praise on Pakistan,'' says Lalit Mansingh, former Indian ambassador to the US. "Trump's National Security Adviser [nominee] Mike Flynn shared defence intelligence on Afghanistan with Pakistan on two occasions. This administration has better knowledge of Pakistan.'' And despite his election claims (bolstered with some heavy duty campaign funding by the Indian diaspora) Trump, say experts, is neither anti- nor pro-India. It is in his worldview that India will find possibilities and challenges, rather than in his India specific view.
The core of Trump's ideology is that Islamic terror is the biggest threat to the US, indeed all of the Christian world, Mansingh says. His outreach to Russia is not just because of his personal equation with Putin, but because Russia is also Christian. He feels he shares common outlook with India, especially with the present government, on Islamic terror. "Yet, I'm not optimistic about what pressure he will put on Pakistan. His belief may not extend to regions he is not interested in. He has agreed to keep some troops in Afghanistan but doesn't seem to want to put pressure on Pakistan to the level of destabilising it. So Pakistan might carry on without attracting sanctions. He has already had a friendly conversation with [Pak Prime Minister] Nawaz Sharif,'' says Mansingh.
Although observers warn that these are early days and that his foreign policy may not be the same as his campaign rhetoric, there is a good chance India could gain from his worldview. Russia, for instance, has moved into a bear hug with China and is even making friendly overtures to Pakistan, a development that crinkles up worry lines on India's brow. Worse, at outings like BRICS (Brazil, Russia, India, China, South Africa) and the SCO (Shanghai Cooperation Organisation) meets, Russia is increasingly appearing as the junior partner to China. "Obama saw Russia as part of the problem in Syria and the Middle East. If Trump can prise Russia away from the Chinese embrace, it will open up breathing space for India in the near neighbourhood,'' says Ashok Malik, distinguished fellow at Observer Research Foundation, a Delhi-based think tank. Good US-Russia ties will benefit India, but will Europe allow the friendship to blossom? And what about the arms lobby?
Trump's China outlook so far is a blinkered one, concerned mainly with the Asian giant taking away business and manufacturing from the US. He hasn't shown much interest in the dragon's rising military might in Asia, a continent far away from his homeland. His accepting congratulations from Taiwanese President Tsai Ing-wen irked Beijing, which said the move upset the one-China policy the US and China had maintained for decades. Trump has also left open-ended the possibility of meeting Ing-wen when she transits through the US for a trip starting on January 7 to friendly Latin American countries. Beijing, however, is reacting with restraint; it blamed Taiwan more than Trump, but then it did capture an American underwater drone, notes Mansingh. Of course, if Trump manages to somehow keep China on the edge, it would help counter Chinese military outreach in the region, according to Alka Acharya, director of the Institute of Chinese Studies, Delhi. Democratic party's "Hillary Clinton had a baggage with regard to China, she had spoken about her position on Tibet. Let's give Trump some time and not pre-judge,'' she says.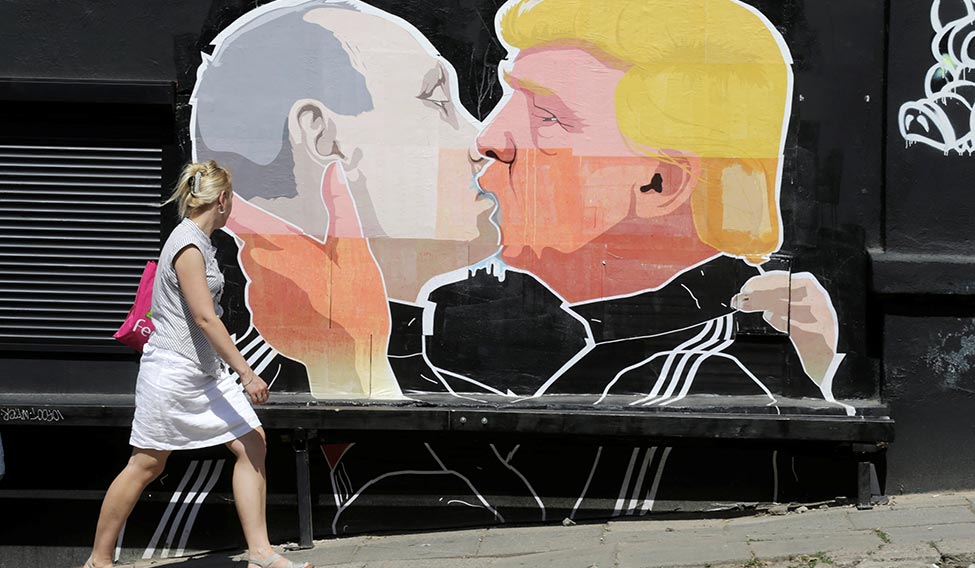 Trump has also indicated less military engagement in the Middle East. If that actually happens, it will again indirectly benefit India. The regime destabilisation that US interventions brought about in Iraq and Libya, for instance, had ripple effects on India, which has cultural, trade and economic ties to the region.
What Trump does understand about India is its economic potential for trade as well as being a job creator in the US. Trump's largest business interests outside the US are in India. Even as he plans to wrap up his active role in these businesses, he understands the economic importance of the growing market here. The India-US military trade, too, is surging. Westinghouse has submitted a proposal to set up six nuclear plants in Andhra Pradesh. Noting the "newfound closeness in our partnership'', US Ambassador to India Richard Verma says over a million Indians travelled on business and tourist visas to the US last year, and 1.2 million Americans visited India. Both were record numbers. The number of Indian students studying in the US is 1,66,000, showing a 20 per cent rise from the previous year.
"Trump is the first US president in living memory to openly speak against the liberal trading order. He has, in effect, killed the Trans-Pacific Partnership, which gives India breathing space as it was outside the TPP. Yet, anti-guest worker policies and moves to disincentivise outsourcing and keep jobs at home will hurt India even though his main target is China,'' says Malik. "His emphasis on economic protectionism and stance on climate change pose problems especially since India has invested so much in the Paris Agreement.''
Indications are that Trump will lean towards Saudi Arabia and put pressure on Iran, which is now India's leading oil supplier, reverting to post-1979 Republican positions, says Malik. This could be an irritant for India, especially now that the Chabahar port in Iran is likely to come up. "But New Delhi has played the balancing act before,'' he says. Economically, too, he believes that India should prioritise integration with Asia through mechanisms like the Regional Comprehensive Economic Partnership. "The US is not the be-all end-all of Indian trade negotiation,'' says Malik.
India has less to worry about Trump's presidency than other countries, but that doesn't call for complacence. New Delhi is optimistic that under Trump "the future of India-US ties will be even brighter than in the immediate past" as Minister of State for External Affairs M.J. Akbar puts it. "The relationship has bipartisan support and is driven by the will of the people on both sides. The foreign secretary and the national security adviser have had interactions with the Trump team. I am confident that the defence partnership and strategic complementarity will drive equations to great levels," says Akbar.
"There are strands to indicate that he will be definitely more different from other presidents, so we should be ready for some dynamic instability. We need to ensure that we are adroit enough to sort out the issues as they develop,'' says Acharya. "The theory that your enemy's enemies are your friends is flawed. What if the enemies conspire against you tomorrow? We need to make ourselves robust enough to respond to the dynamics of the day."