Earlier, management education was heavily dependent on case studies. Now these schools are trying a variety of teaching methodologies such as simulation, experiential learning and gamification.

The placement cells at many of these schools are worried about the economic gloom which would directly impact job prospects of management graduates.
Nitasha Chawla's day begins with a jog which is instantly updated on her Facebook page. On her way back, she tweets her views on the popular stories of the day. She mostly shops online, often during her Uber ride to work, and never forgets to post a new look on Instagram.
People like Nitasha, and their exposure to technology, has brought about a major shift in management education. New-age business managers are learning to tap customers who are constantly online. This change is not a small one. Take, for instance, consumption of news. A big chunk of the population is now reading news online. Likewise, most of these people use Ola or Uber to travel, or Amazon or Flipkart to shop.
While technology, on the one hand, is changing consumer behaviour, on the other it is generating vast amounts of data. Data that can offer crucial insights into consumer behaviour and help managers effectively run a business. The emergence of big data, and the way it has changed traditional management functions, is probably the biggest change in the past few years. "One of the core principles of management education is that it has to be dynamic. And technology cannot be ignored. For a manager of today, it is important to manage data," said Professor Rakesh Basant, dean (alumni and external relations), IIM Ahmedabad.
In fact, it is not the same marketing, human resources or finance as it was five years ago. New knowledge areas have been added and big data analytics is being embedded in every course. For instance, apart from the fundamental principles, students of marketing study a lot about digital marketing or how to use social media to know consumer behaviour. In finance, they study about finance analytics and to decode a borrower's creditworthiness using it. HR analytics is all about using data to decipher employee efficiency and satisfaction levels.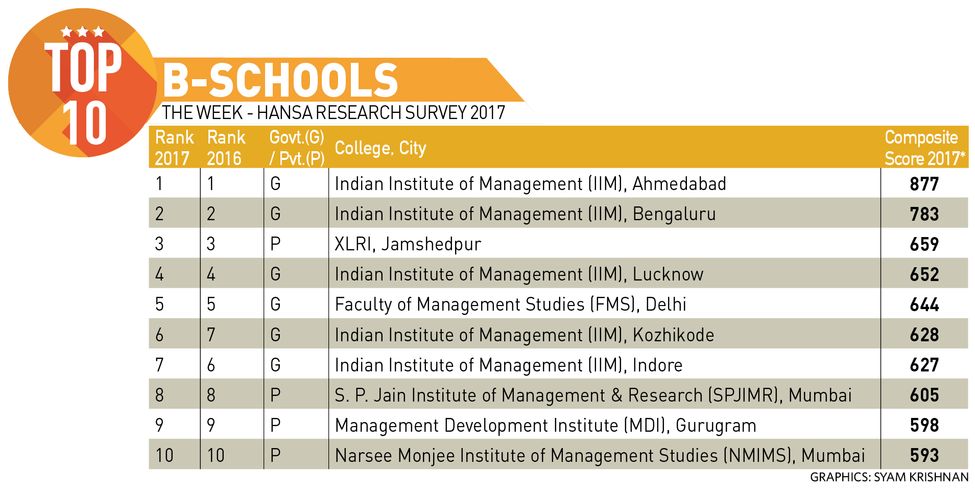 Marketing students at Institute of Management Technology, Ghaziabad, recently developed a method to predict box office collections for a south Indian production house. When carmaker Hyundai launched a new model, they assisted it with targeted campaigns. "We predicted certain consumer behaviour and who could be the potential buyers of this new vehicle. Our digital lab enables us to get a lot of social behaviour-based data," said Professor Asit K. Verma of IMT.
IIM Ahmedabad has added several courses on digitisation, such as strategies for digital marketing and e-business and communications in a digital era. Welingkar Institute of Management, Development and Research in Mumbai offers a two-year postgraduate course in e-business and another in research and business analytics. Professor Bala V. Balachandran, founder and dean of Great Lakes Institute of Management in Chennai, said more and more schools would start offering technology specialisations as the demand from the professional community for these was already on the increase. "We have tied up with Illinois Institute of Technology to offer a niche MBA course in technopreneurship as there is a new breed of owner-managers with brilliant startup ideas that have the potential to be game changers," he said.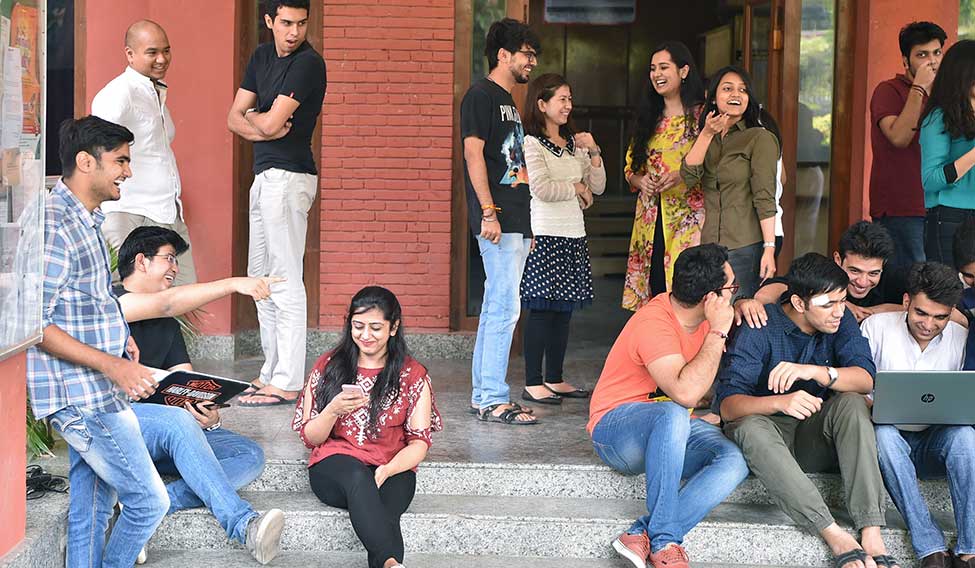 Another visible change is the effort b-schools are taking to keep up with the global best practices, be it in the kind of courses offered or the pedagogy. Students have an eclectic collection to choose from. "Corporations today want managers who are not restricted to one particular domain. They need to have a fair understanding of what is happening besides their core subjects, the social and cultural aspects not to be missed," said Dr Rajan Saxena, vice chancellor, Narsee Monjee Institute of Management Studies, Mumbai.
XLRI-Xavier School of Management, Jamshedpur, has floated a new elective in sports and tourism marketing. "We have also started inviting visiting faculty in areas like business analytics, HR analytics and supply chain analytics. We plan to offer electives in these areas from the next academic year," said Professor Sunil Varughese, chief brand and sustainability officer at XLRI.
Courses in public policy are a favourite among students. IIM Ahmedabad offers electives in agricultural policy, financial sector reforms and telecom policy. "One of the advantages of having a plethora of electives is that students graduate with inter-disciplinary perspectives and cross-functional capabilities," said Dr Rudra Sensarma, professor of economics at IIM Kozhikode. IIM-K has an elective in humanities and liberal arts, under which there are courses on globalisation and culture, impression management and the art of persuasion. "Say, for example, somebody is sent to set up a steel plant in a tribal district in Jharkhand. A good manager should know the socioeconomic and cultural aspects of this particular place. He should also have an effective communication strategy. That's what these electives are going to do," said Sensarma.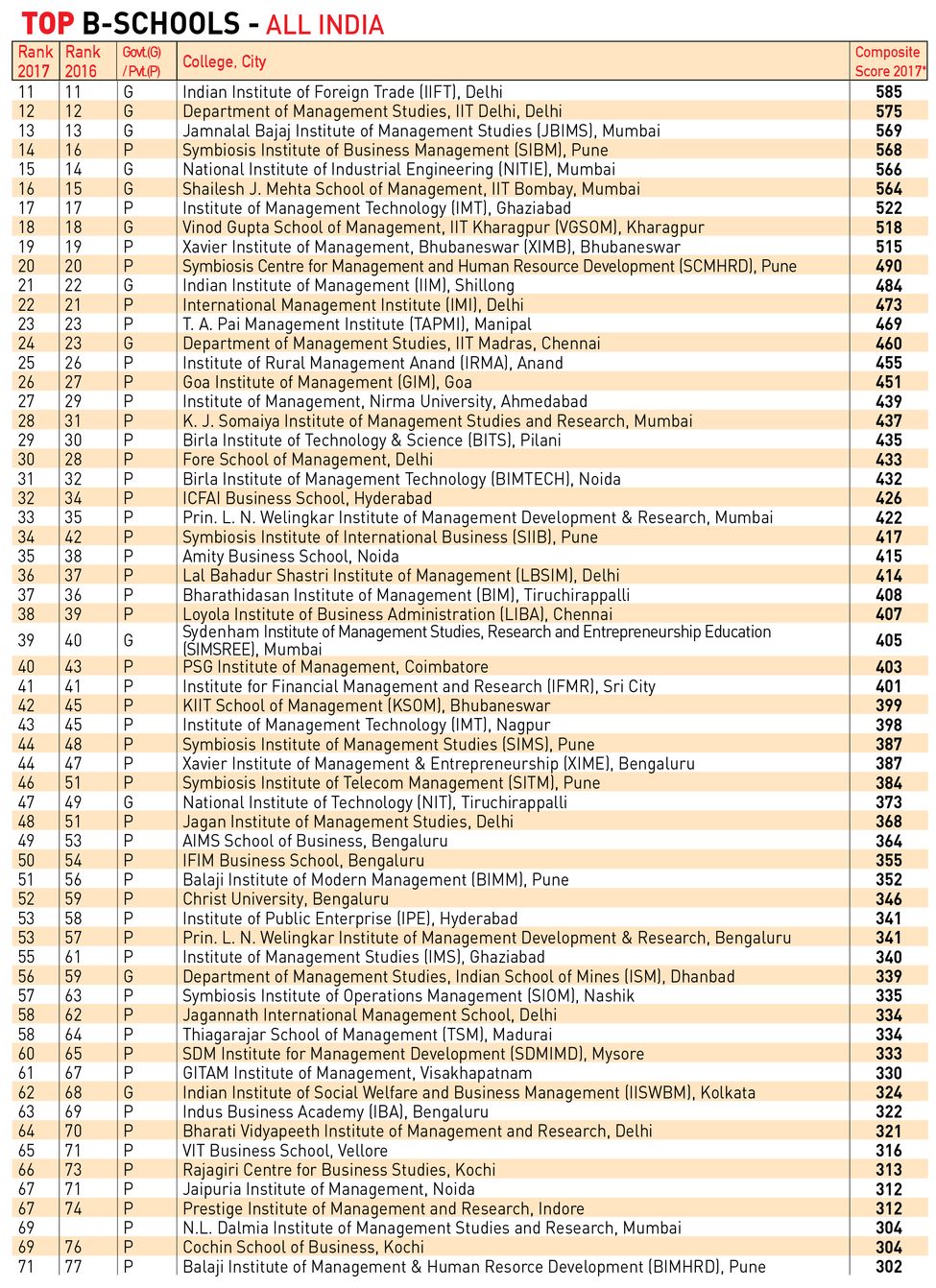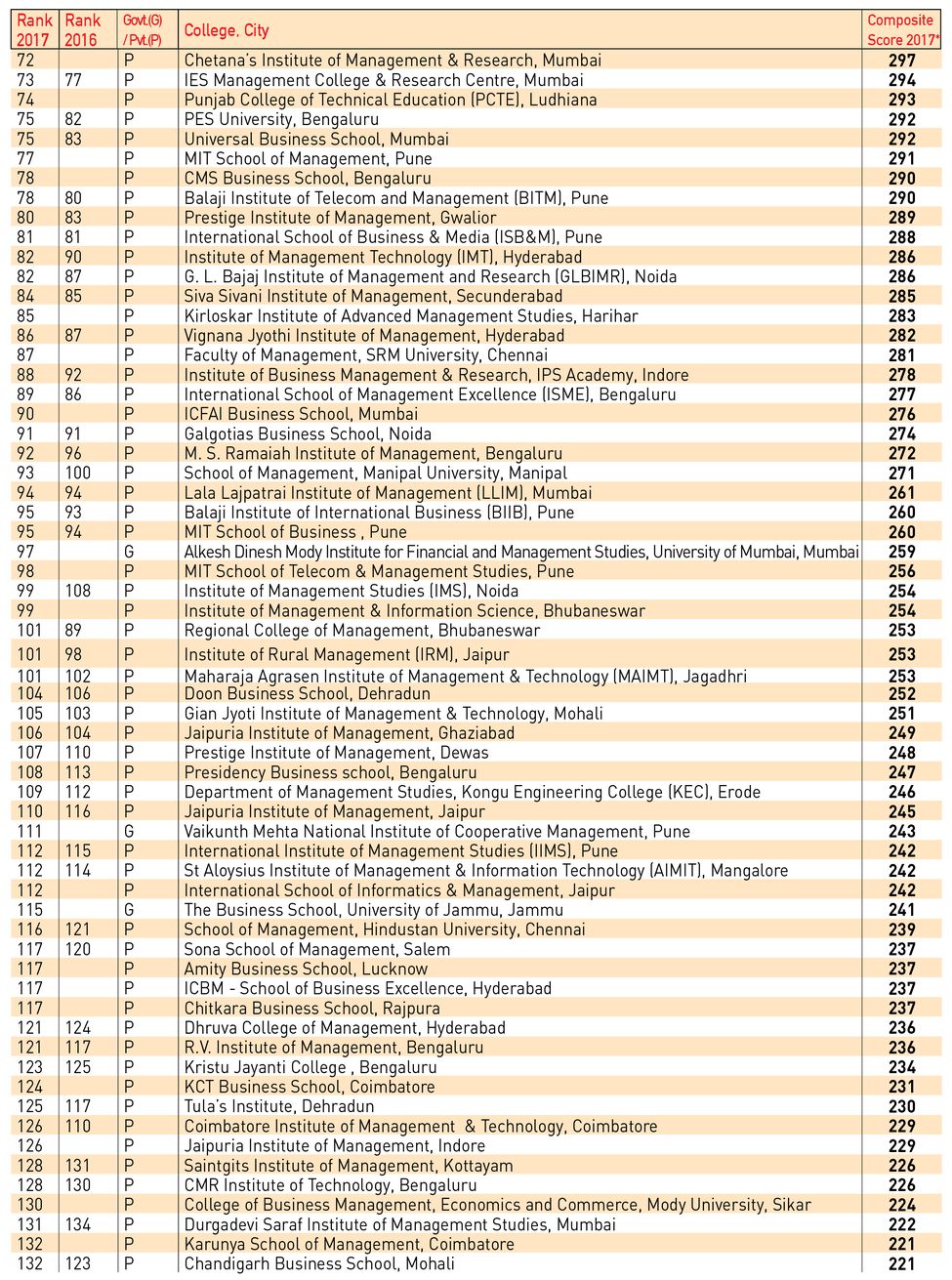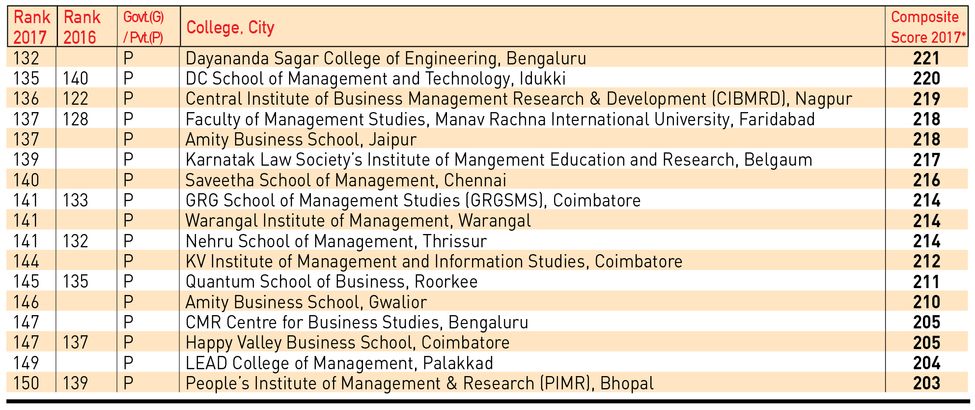 Faculty of Management Studies, Delhi University, recently introduced 'FMS Edge', in which courses have been designed to give students an edge over the regular curriculum. "These are very unique courses and we have witnessed a lot of interest from students," said M.L. Singla, director of FMS. It has modules on innovation, managing with government, rural marketing and NGO management—subjects that are of immense significance today. It even has a module on music and management.
The pedagogy at b-schools is undergoing a change to keep up with the changing times. Earlier, management education was heavily dependent on case studies. Now these schools are trying a variety of teaching methodologies such as simulation, experiential learning and gamification. Dr Reema Khurana, programme chairperson at IMT Ghaziabad, said the reliance on American case studies had been going down. "We are developing our own case studies. Today's managers need to know global as well as local perspectives. Therefore, we are giving a lot of impetus on case studies that deal with Indian businesses. We are also teaching from Harvard case studies, but the percentage has gone down," she said.
In simulations, students are placed in a 'virtual world' and a scenario is generated with the simulator software. It gives a real world feel of problems to the students in a controlled environment. Most big b-schools use simulator software for application of classroom learning concepts among students. At IIM Ahmedabad, a venture capital company is simulated to give students an idea about how companies are venture funded and the way deals are structured.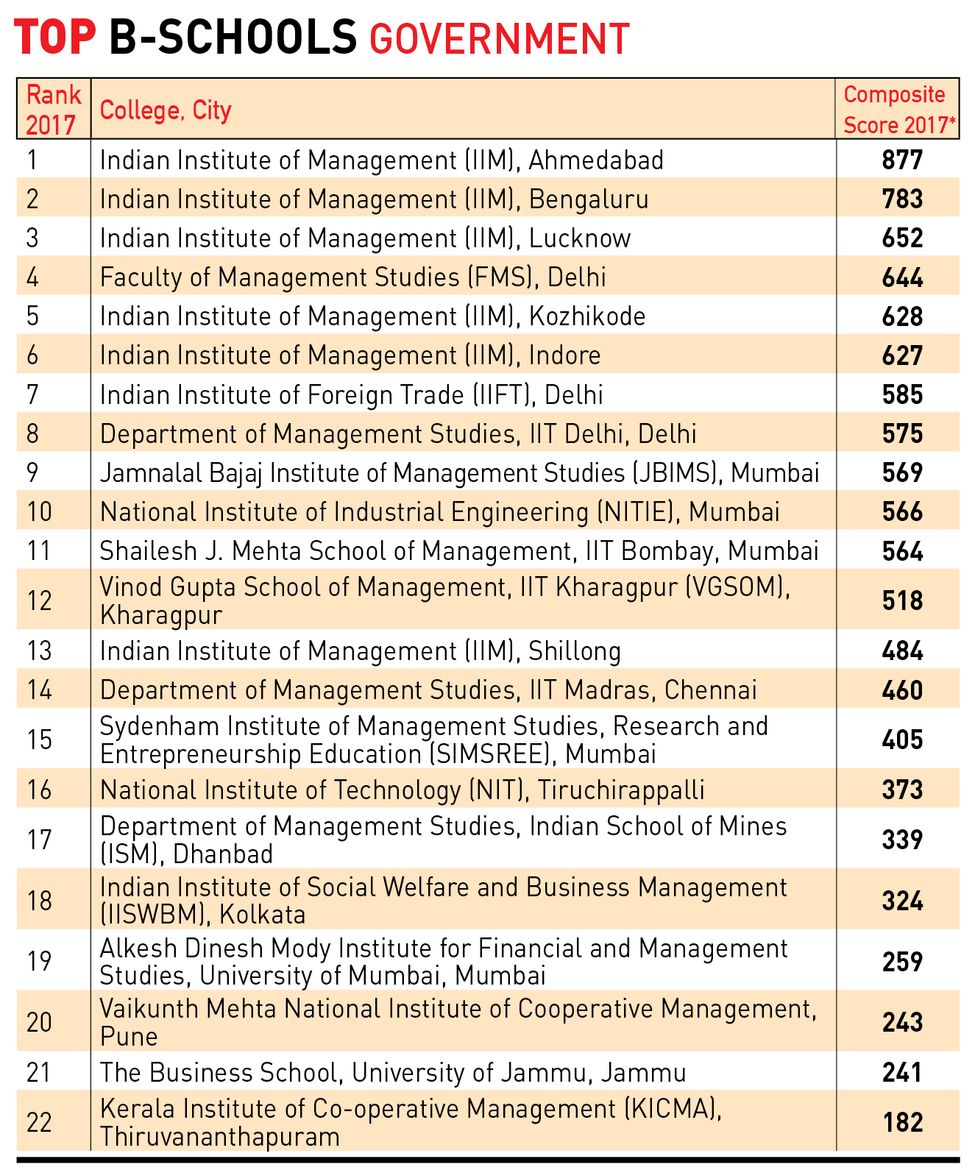 IMT Ghaziabad has done away with Power Point presentations, which for long was a key teaching tool for b-schools. "We have observed that there is very limited attention span for PPTs. We are now trying alternative methods such as story telling or teaching through a prototype/model," said Khurana.
In the past few years, many employers have come out saying that Indian management graduates were unable to handle real world business challenges, though they had sound subject knowledge. B-schools have taken cognisance of this, and experiential learning through project works and live situations is now an intrinsic part of business education. Students get live projects to work on, which sharpens their business skills and tests their learning. "At each stage, industry and b-schools have to work together," said Dr R.K Mishra, director, Institute of Public Enterprise. "The ideal thing would be to study the US model which has ensured that the demand-supply mismatch doesn't happen."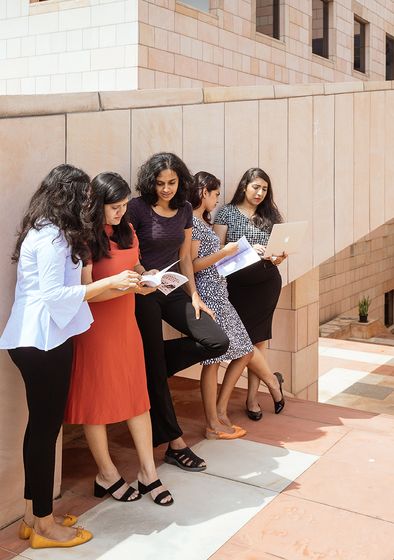 A group of students in the social consulting and entrepreneurship committee at Symbiosis Institute of Management Studies, Pune, helped in promoting the BHIM app in rural areas. The app enables cashless payments through mobile phones. Another group of students worked for the automobile major Mahindra & Mahindra for developing a report on skilling requirement in the automobile industry. When the consumer goods company Reckitt Benckiser needed inputs on strategy and supply chain, Symbiosis students worked on it.
At Great Lakes Institute of Management, a course on stock trading let students use live terminals from Bloomberg and trade scrips, derivatives, commodities and futures. The student assessments are based on the results of their investment decisions—the profits made and the value of their portfolio. Students of IIM Kozhikode have to compulsorily undertake a social development project in which they assist NGOs in solving management problems. Welingkar has a global citizen leadership programme, in which students learn about problem identification, solution framing and sustaining the recommended change. "Students have showcased 287 live projects over the past five years in this programme," said Dr Uday Salunkhe, group director at Welingkar.
Design thinking, innovation, sustainability and cultural values are other subjects that are finding a place in the curriculum. "The traditional approach to design does not work any longer and we need managers who can build solutions from a customer point of view. The role of design thinking in transforming businesses to achieve big results is being recognised globally and is an emerging area in management education. We are driving innovation among students through design thinking," said Saxena of NMIMS.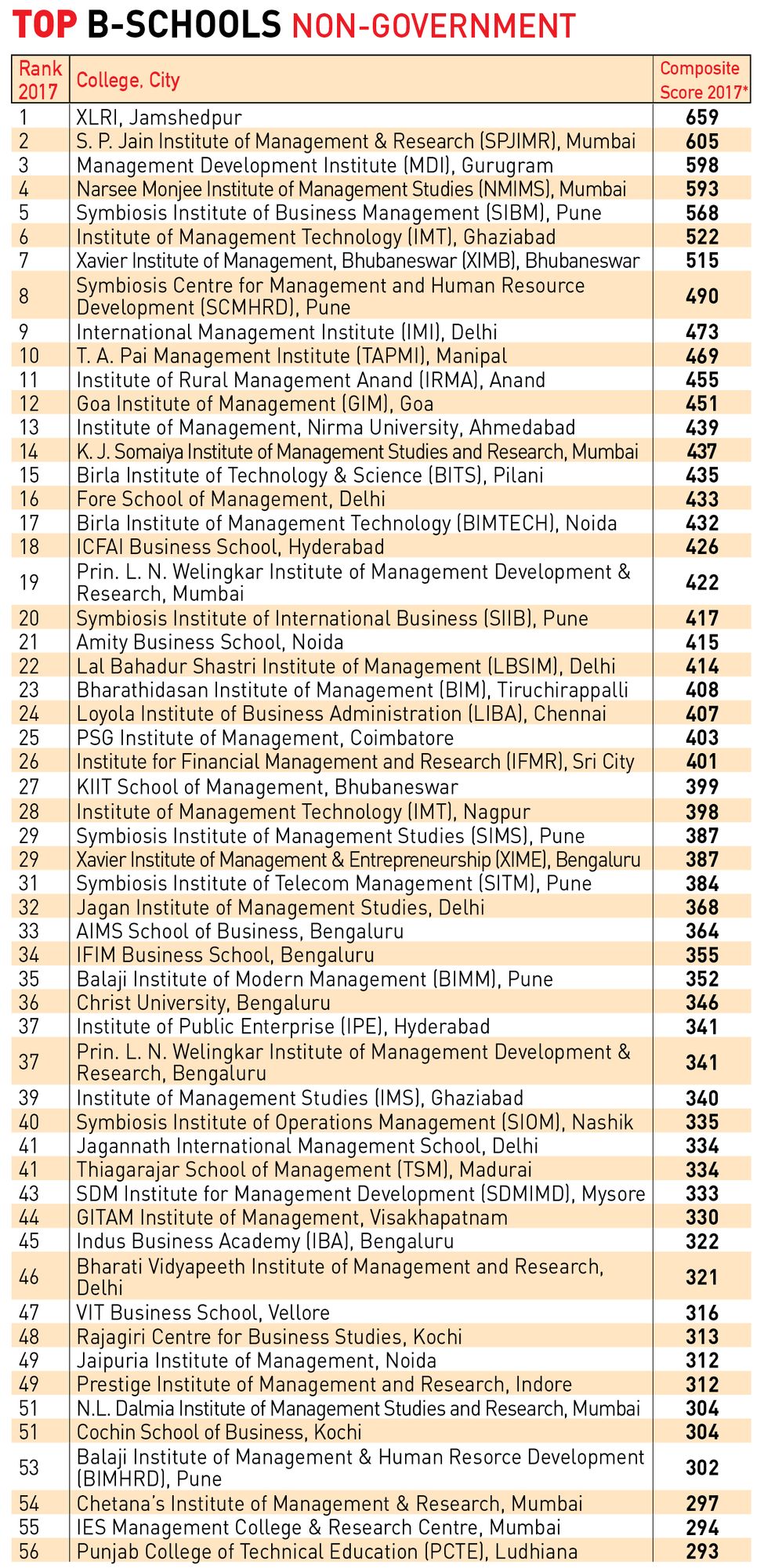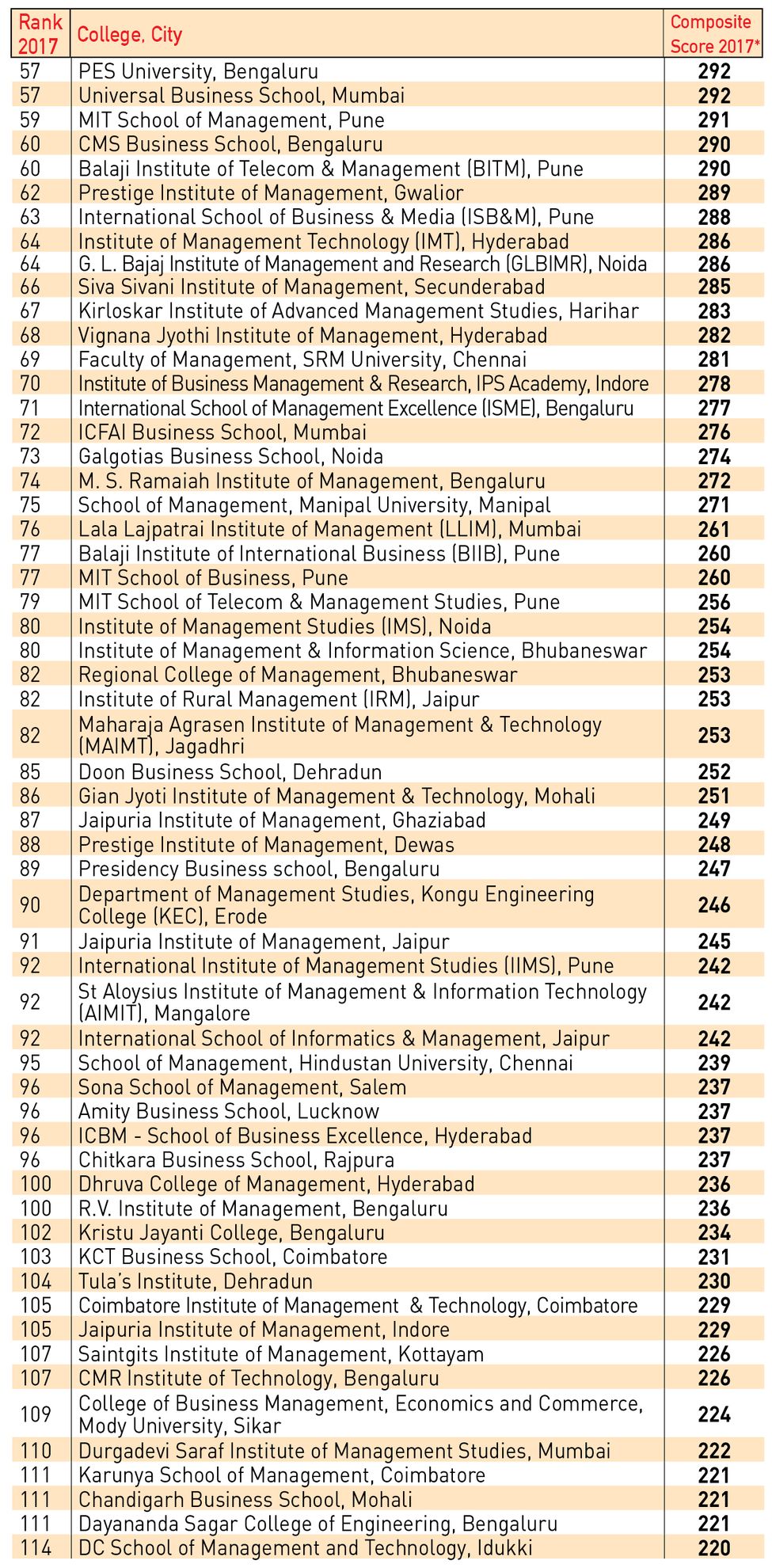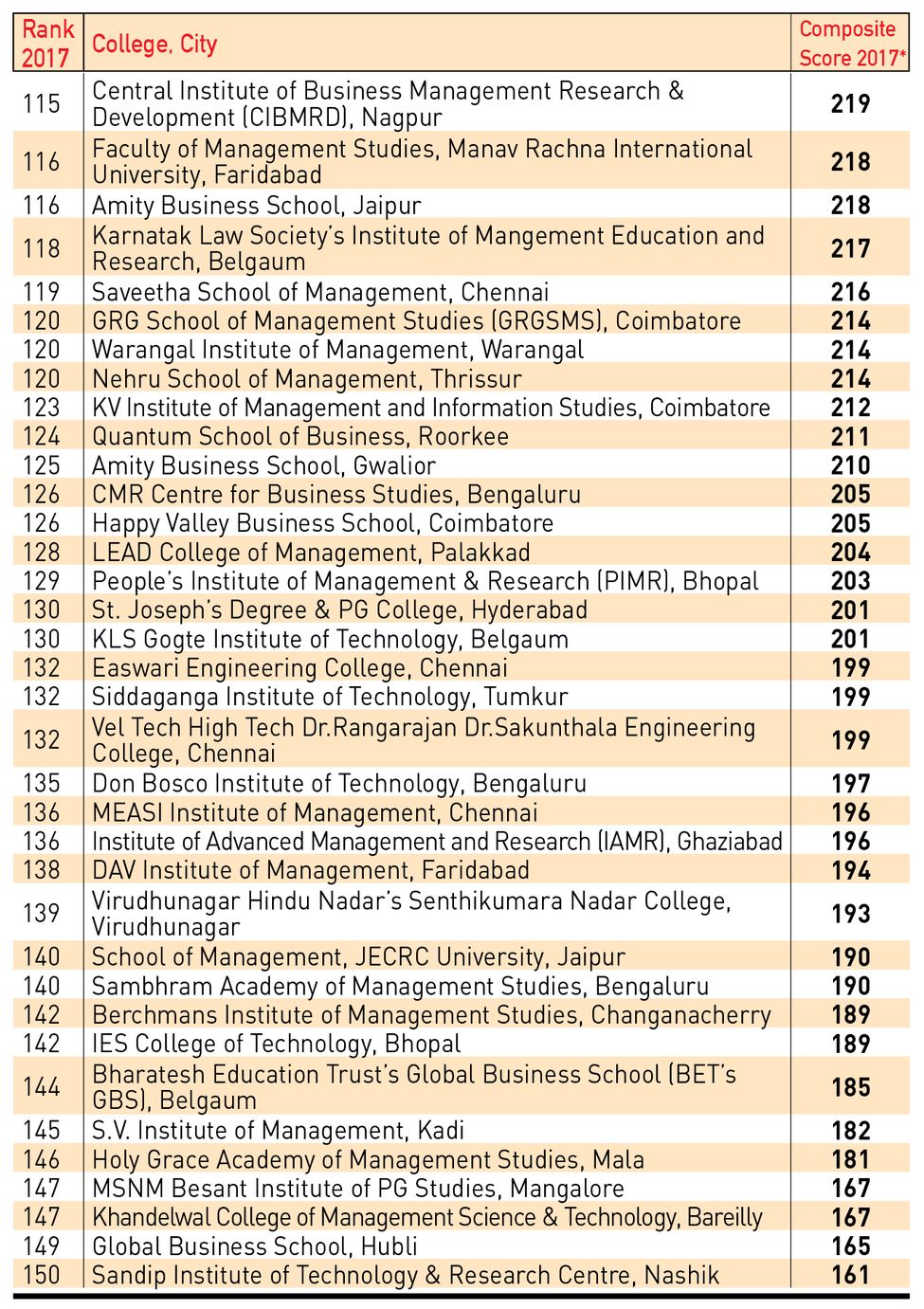 Cultural absorption of a management graduate in a company is a critical issue these days. B-schools are trying different ways to impart values to students. Symbiosis, for instance, has a moral re-armament programme in which students are taken to Panchgani for five days to introspect on decisions taken by them. "I used to get a lot of complaints from corporates because people were leaving in just three months. It was creating a dent in my relationship with those companies as they would think twice before coming for placements. But with this course, jumping between jobs has reduced to a large extent," said Dr R. Raman, director of Symbiosis Institute of Business Management.
B-schools have always taught the importance of teamwork and a collaborative approach. It has more significance now because of the multicultural, multinational nature of companies. One is expected to be a problem solver using team dynamics. "We look for people who can work in a team and by this I don't mean people who are able to perform in any team. It is about how involved each and every member of the team is in solving a particular issue. We are also looking at learnability of individuals as a key skill," said Kameshwari Rao, group vice president at Sapient India.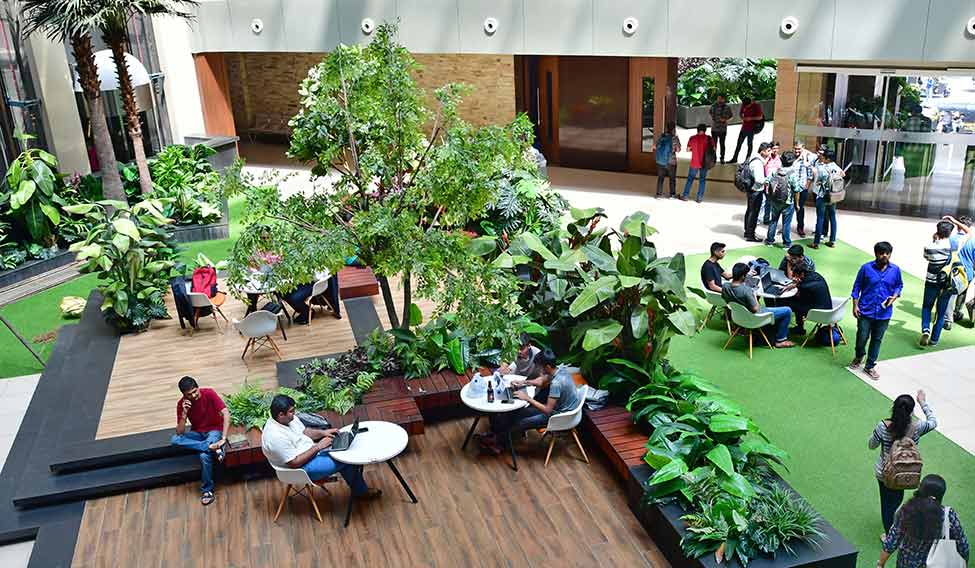 A significant change sweeping through b-school campuses is the increasing popularity of short-term courses. Earlier, they were limited to executive courses and management development programmes, but today there are tailor-made courses for sectors in demand, such as health care and IT. Moreover, entrepreneurs are looking to do courses that can enrich their knowledge without quitting. Part-time programmes and online short-term courses are feeding them. IIM Bangalore has a general management programme for aerospace and aviation executives in collaboration with Toulouse Business School, France. FMS, Delhi, offers an MBA in health care management for working executives. Management Development Institute, Gurugram, offers a postgraduate programme in international management.
Hefty pay packages, marquee corporate names and international placements have long been the key attractions of management education. An MBA degree was considered a passport to a highflying career. But new student preferences are changing this view. Across campuses, there are a number of students who are willing to skip plum placements. For them, money is not the only driver. B-schools are handholding them for entrepreneurship. IIM Ahmedabad's Maverick programme, for instance, provides mentoring and financial support to graduating students to take the road less travelled. Narayan Rao is one such 'maverick'. He started 'The Indian Iris', which works on implementation of the government's policies and programmes. He was part of the team that designed Narendra Modi's campaign for the 2014 Lok Sabha elections. Rao's travels during those days opened his eyes to how poorly government programmes were implemented. IIM Ahmedabad gets about 50 applications for the Maverick programme a year.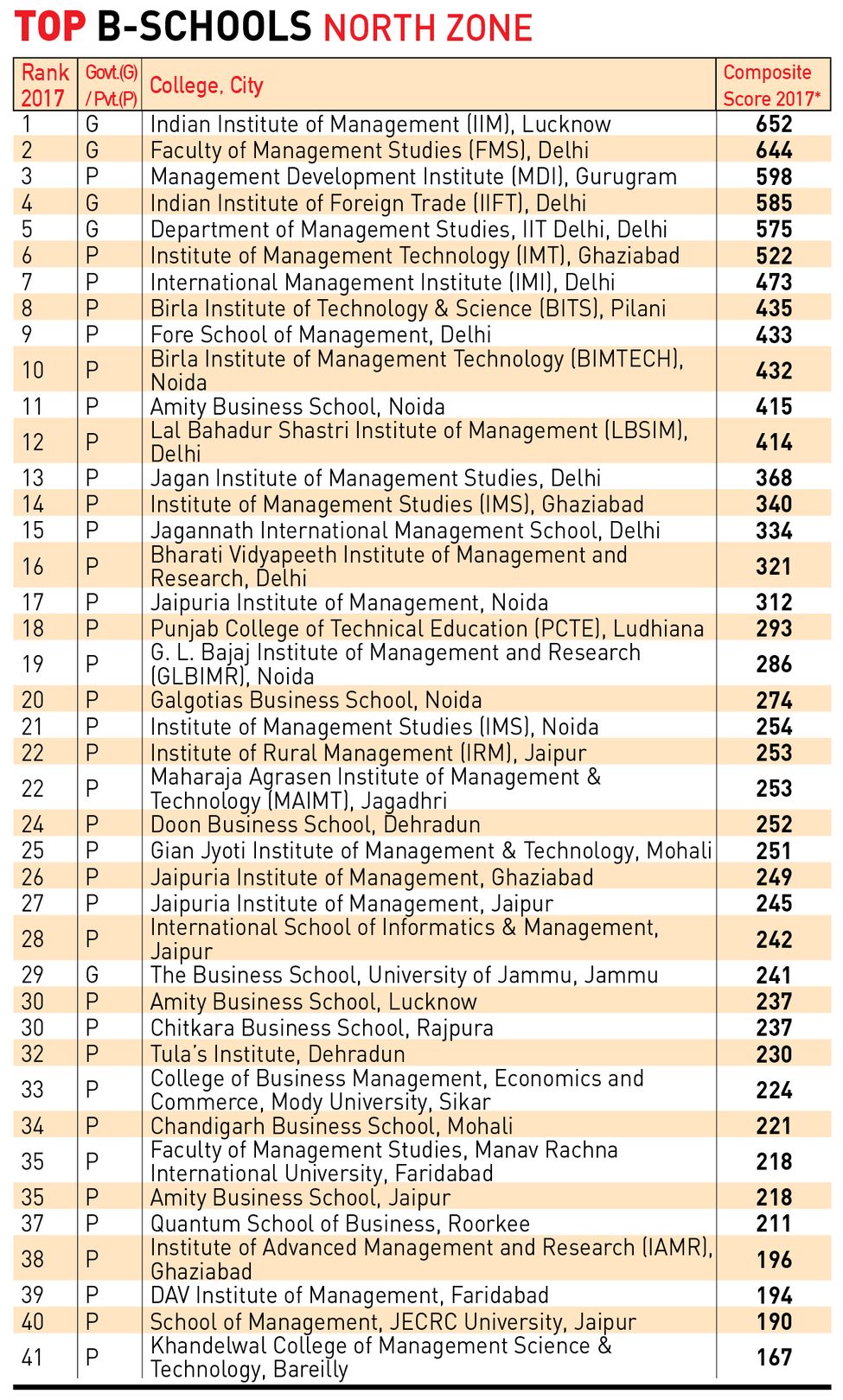 At FMS, Delhi, students with entrepreneurial dreams can give placements a miss. They can try for two years and, if unsuccessful, can come back to the college for placements. "By doing this we not only reward failures, but also encourage our students to take risk. There have been instances where students have skipped placements and done well at their startups, as also people who have come back to us," said Dr Kavita Singh, who teaches organisation behaviour at the institute.
The government's decision not to interfere with the functioning of the IIMs will act as an enabler for management education. Union HRD Minister Prakash Javadekar, while presenting the IIM Bill 2017 in the Lok Sabha, said that autonomy was a must for institutes which had created an eco-system for excellence in higher education. IIMs will soon be able to set up centres of management outside the country. "IIMs have always had academic autonomy in functioning. The new bill offers functional autonomy that will facilitate faster decision making in new initiatives such as launching programmes or opening campuses based on the needs of the business environment and the economy," said Sensarma of IIM Kozhikode.
The placement cells at many of these schools are worried about the economic gloom which would directly impact job prospects of management graduates. Raman of Symbiosis said there was a slight impact on jobs and it was reflecting on summer placements. "The number of offers being made is less compared to last year. Somebody who was hiring five people is hiring only three," he said. Manfred Cardin, placement secretary at FMS Delhi, said the FMCG sector had cut down on hiring. "There is a reduction in number of offers—5-10 per cent, compared to last year," he said. E-commerce firms, however, were hiring aggressively, he said.
While it may still be early to gather the exact placement trends, the fact remains that companies are in pain because of the demonetisation and the Goods and Services Tax. And that may reflect on hiring.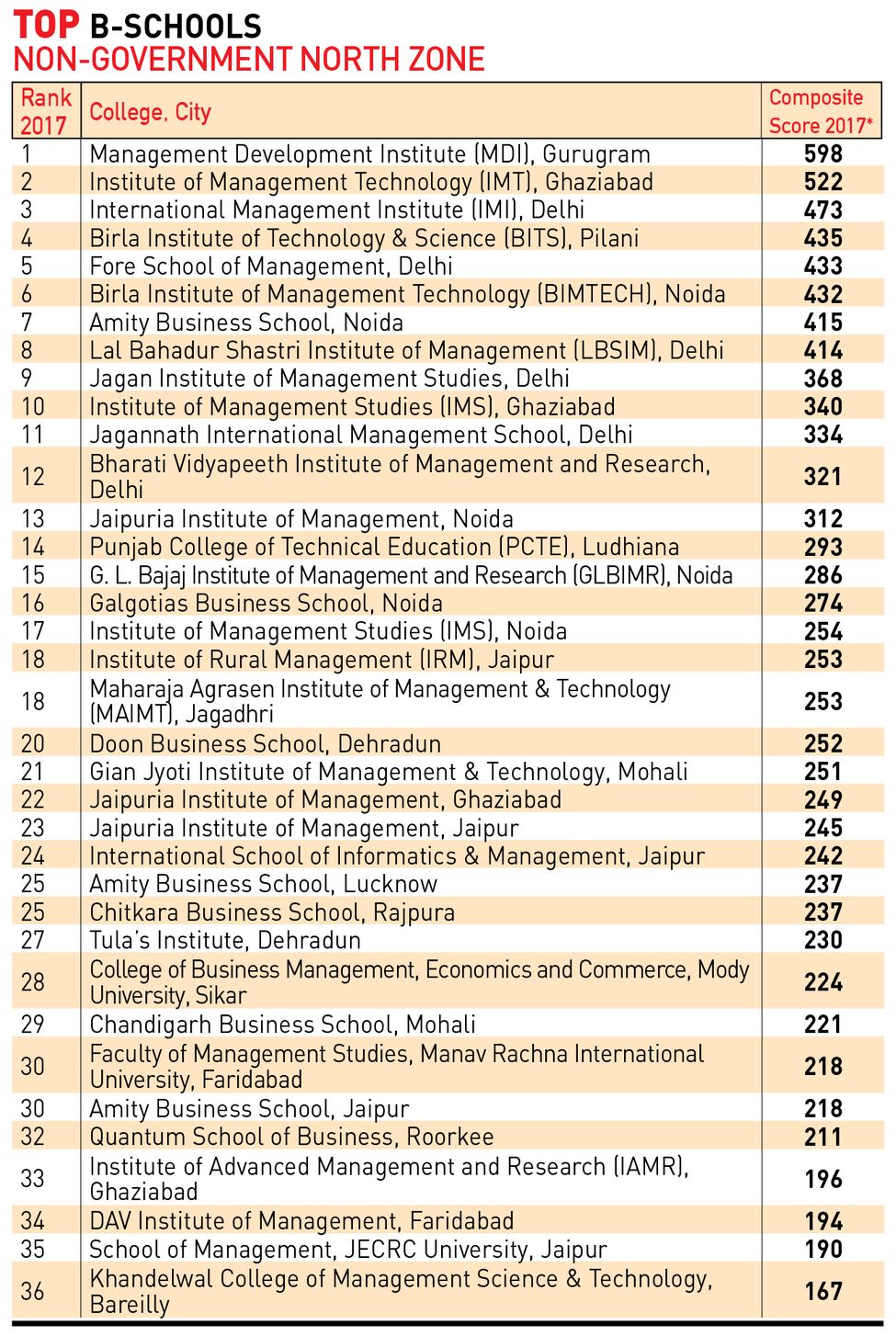 Research methodology
A primary survey was conducted in August and September, in which 221 academic experts, 510 students, 410 aspiring students and 75 recruiters from 23 cities nominated the best b-schools in the country.
A closed-ended questionnaire was given to all the stakeholders, asking them to nominate and rank top 25 b-schools in India and top b-schools within their city. Of the total 1,216 interviews, 48 qualitative depth interviews were done by the research team. These interviews went beyond nominations and rankings to get an in-depth understanding of the rankings.
Factual information was collected in July-September. A dedicated website was created as an interface and the web link was sent to 1,150 b-schools. Of the 173 b-schools that responded with their information within the stipulated time, 11 were rejected because of incomplete data or lack of supporting documents.
Ranking of b-schools is based on a composite score derived by combining the perceptual score for the b-school (based on the nominations made by faculty, current students, aspiring students and recruiters) and factual score (based on the data submitted by the b-school). Some top b-schools could not respond to the survey with factual information within the stipulated time. For them, composite score was derived by combining the perceptual score with an interpolated appropriate factual score based on their position in the list.
Perceptual score was calculated based on the number of nominations received and the actual ranks given to the b-school in all India and in its own city by the various stakeholders. To calculate the factual score, information collected from the b-schools was combined by applying appropriate weights to each dimension, in order to create an overall factual score. The components of the factual score and their weightages are: age of the institution and overall infrastructure (21.5 per cent), faculty and teaching/learning process (13.5 per cent), entry standard (25 per cent), placement (35 per cent), and alumni base (5 per cent).
Base: Experts: 221 | Aspiring Students: 368 | Current Students: 510 | Recruiters: 75 | Total: 1174
* Composite Score 2017 - Factual plus Perceptual Scores
Some top B-schools like IIM Kolkata. opted out of the survey and did not want their names to be published, hence missing in the list given above.