"It is wrong to judge working ability of an individual based on his age. Being on my own gives me the freedom to work when and where I want" - Y.K. Munjal, who earns about Rs 40,000 a month giving tuition

"On some days when orders are more, it takes an entire day; sometimes just 4 to 5 hours, and sometimes I just chill out with friends, if there's not much work" - Sara Taneja , home baker who earns Rs 20,000 to Rs 40,000 a month

Craftsvilla, an ethnic products platform, deploys associates and freelancers for content writing, food photography and business development.

While many women are opting for these alternatives as they often bear the responsibility of running homes, surprisingly a lot of men, too, are now opting for home-based jobs.
Neelam Rastogi's biggest regret is that she could not carry forward her career after the birth of her children, Nishi and Nihaal. A broken career dream and dependence on her husband aside, she is upset that the family is not earning enough. Her daughter could not study design because of paucity of money. "My academic excellence and all the hard work that I had put in for my studies seemed to be pointless. The bigger disappointment, however, is that I could not contribute to my family's income which would have helped my daughter," she says.
While Rastogi admits that she lacked the courage to go back to her teaching job leaving the children behind, there were not many opportunities in the 1990s for people like her. Once out of the workforce, there was no easy return route for them. Things, however, are a lot different now. Gone are the days when earning was all about slogging for long hours and being part of the factory culture.
In fact, getting work and earning money have never been easier; simply because work is no more confined to the four walls of a factory or an office. Scores of men and women work from home or wherever they can, without getting tied to a formal job.
Technology has been the greatest enabler, a blessing for people who were unaware of their own potential. It opened a window of opportunity for everyone to work and earn, and spend and save. Whether you are a homemaker wanting to add to the family income or a professional looking for some extra money, or a retired person who just wants to keep himself occupied, a job is waiting for you out there.
A decade and a half ago, if a person was unable to find a job, the only option probably left was to become an LIC agent. When Sandisha Sai dropped out of a corporate career in 2009, selling insurance policies was the last thing she wanted to do. Having worked as a corporate trainer at HSBC, ING Vysya and IBM, she wanted to do something more meaningful. She started a personal blog where she narrated her parenting experiences. This led her to an offer from Mycity4Kids, a resource guide for children, to blog on a regular basis.
Sai writes seven or eight blogs a month based on the campaigns run by the portal. It takes just one or two hours a day. She also writes content and proofreads for some publications, and does some internal communication assignments that come her way. Sai, thus, earns around 050,000 a month. "Things have changed drastically in the last three years, thanks to the internet. I have seen that there is abundance of work of all types if someone is willing to contribute," she says.
For people who have a flair for writing, blogging has emerged as a great option to earn money. Most startups these days need bloggers to write about their products or services. "Bloggers have played an important role in bringing traffic to our platform," says Vishal Bhalla, founder, Mycity4kids. "With their own parenting experiences, they add a lot of value through content."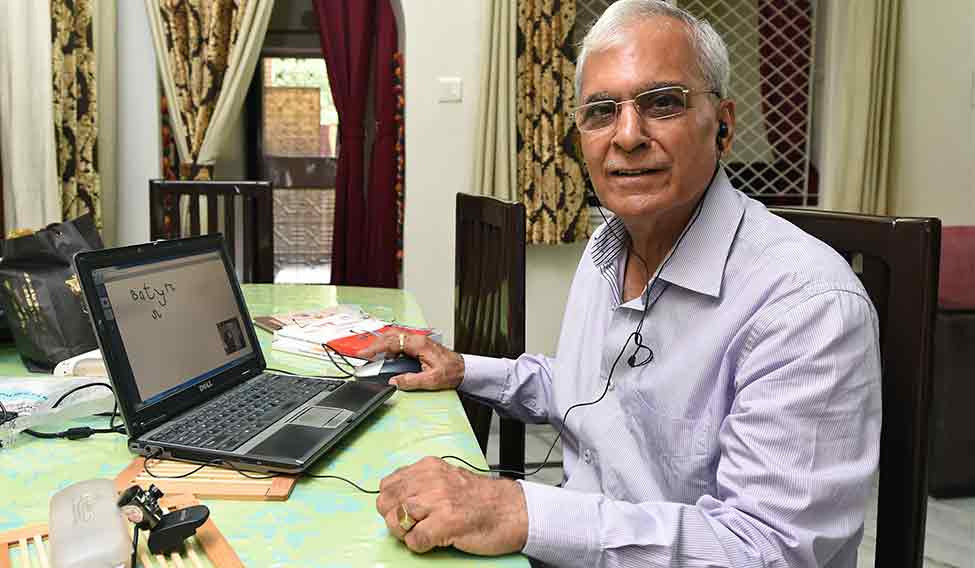 As independent blogs rarely have enough following to generate substantial income, tying up with a few portals would easily earn at least Rs 10,000 a month. Fashion and technology bloggers are in much demand these days. Without searching for a website to contribute to, one can run her own fashion blog and make money through affiliate marketing. In affiliate marketing, you promote the product of a particular brand indirectly through content that is directed towards brands' websites. The blogger, in return, gets a fee on every sale that is made.
After spending five years in banking, Kajal Mishra discovered her true calling was in fashion. She ditched her job with IDBI Bank to become a full-time fashion blogger at indiafashionblogger.com. Mishra loves writing about seasonal trends, celebrity look books, styling and makeup. Her blog is now hugely popular and she is now invited to all prominent fashion shows in India. Some of the brands Mishra is associated with are Amazon, Jabong, Stalkbuylove and Alberto Torresi. She makes around Rs 30,000 a month and is planning to devote more time to her blog.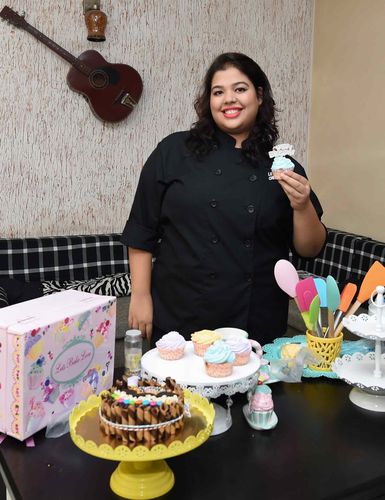 Tech blogs are probably a tech enthusiast's primary way to get introduced to brands and products, and new technologies that are coming up. With smartphone sales going strong and many companies looking to expand their presence in India, opportunities in tech blogging are huge. It is not all about money. Popular tech bloggers are also taken to global technology conferences by tech companies. They also get exclusive previews of upcoming models and opportunities to review gadgets ready for the market.
Vlogging, or video blogging, is probably getting bigger than blogging, especially among the youth. The video is shared through YouTube, Facebook or any other video sharing platform. YouTube, in fact, has become a great way to make money if you can make good videos. There are channels with millions of subscribers and they make handsome money. Popular satire content The Viral Fever was actually started as a YouTube channel.
Vlogging requires skills. Start with what you are good at—dancing, singing, satire, comedy or just give an opinion on something. It will take time, but if the number of page views go up, you will start getting ads. You can use affiliate links for promoting products or services of a particular brand. A strong presence on social media will give you page views. Mishra has a YouTube channel where she gives style and makeup tips. Going ahead, she wants to increase the number of videos in her channel.
Most freelancers do multiple jobs, the way Sai does. This helps in earning more money as one part-time job generally does not bring in enough to meet one's financial needs. Realising this, Radhika Rodrigues, a voice transcriptionist in Bengaluru, is now looking to add more work to her portfolio. Her job involves listening to audio files sent by companies and translating them into Hindi or English. She devotes four hours every day for the job, making Rs 5,000 a month. She can't devote more time right now because she has a two-and-a-half-year-old child.
"Income from voice transcription goes up to Rs 20,000 if one is willing to put in more hours. There is a lot of demand for transcription work. Mostly, these are interviews with customers or a particular target group for a brand," says Gitanshu Mehta, partner at Hazelnut, a company that provides voice transcription work. What makes Rodrigues happy is the fact that she can look after her baby while earning some money. "The added advantage is that I get to learn so many things about brands and companies from these audio files," she says. And when she will be able to put in more hours, she will earn more.
With education going the technology way, online tutors are in big demand. An expert in any subject can register with tutor marketplace and get a regular flow of work—both online as well as face-to-face. Sandip Kar, founder of the tutor marketplace Myprivatetutor, says people in the IT and banking space were showing a lot of interest and even willing to leave jobs to become a tutor. "There is so much pressure in these sectors that people are not able to maintain a balance between life and work. They want mental peace," he says.
Tutoring has long been a popular option for people who wanted to gainfully utilise their time. Technology now has made the profession more lucrative. If earlier tutors were happy teaching a few students, often not knowing where exactly was the demand, today marketplaces connect students to them. Tutors can opt for a location they want and timings that suit them. Kar said some tutors on his marketplace earned Rs 1 lakh a month. While that might require working for 11 or 12 hours a day, making Rs 40,000 to Rs 50,000 should not be very difficult.
A textile engineer graduate from IIT Delhi, Y.K. Munjal likes the age-agnostic nature of work-from-home jobs. "It is wrong to judge working ability of an individual based on his age," he says. "Being on my own gives me the freedom to work when and where I want." Munjal gives maths tuitions to class 11 and 12 students, and physics, chemistry and maths tuition to classes 9 and 10. He gives both face-to-face and online tuitions. At 63, he is comfortable giving online classes to students in Australia, Singapore and the US and this effort of 5 to7 hours a day earns him Rs 40,000 a month.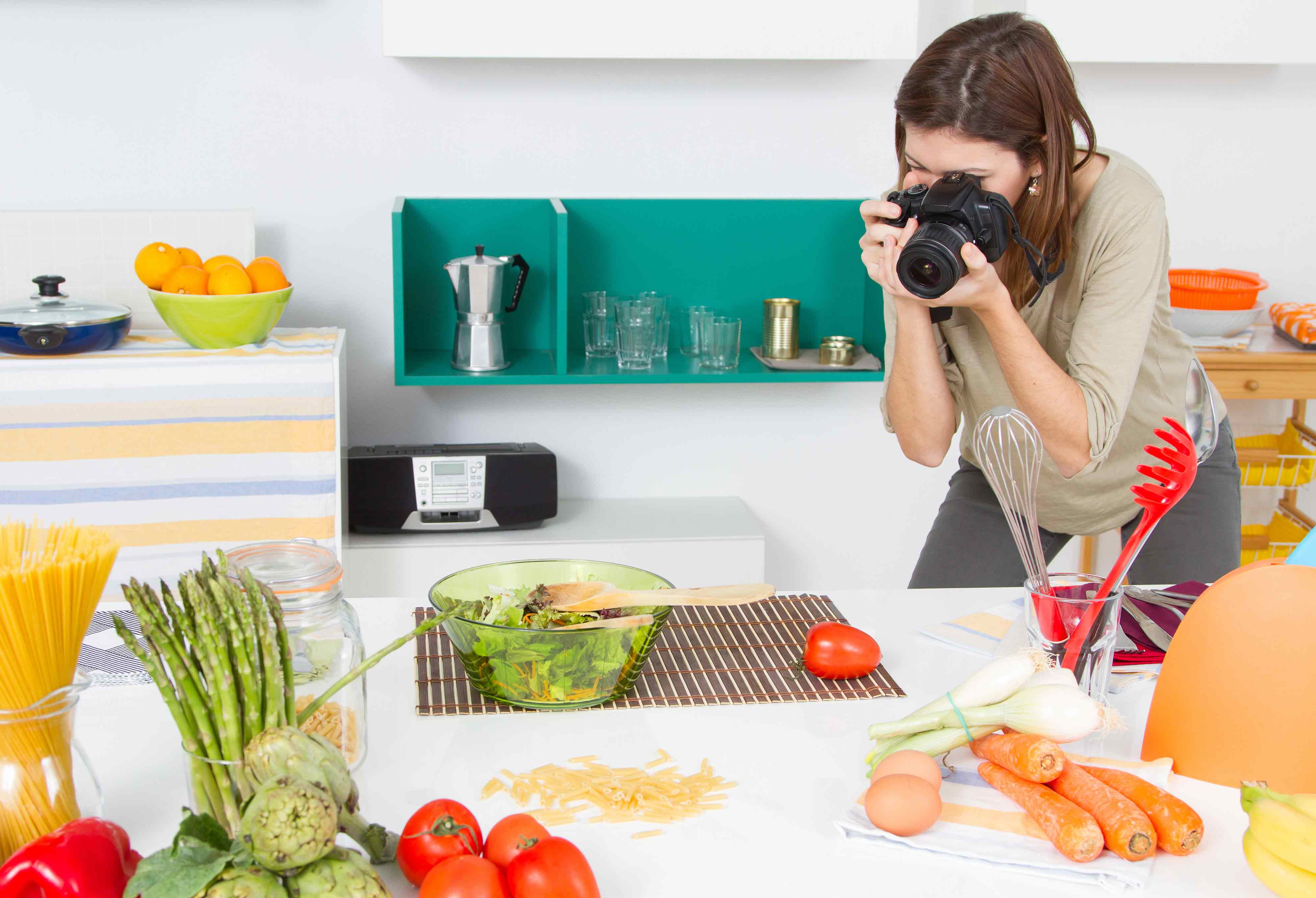 There are a lot more options than reading, writing and teaching. Cooking, for instance, is a piping hot sector. One can register with any of the platforms like Foodcloud, Cyberchef, Million Kitchens or Zuppermeal and start taking orders. Building a good clientele of regular customers is important here. Home chefs earn from Rs 15,000 to Rs 20,000 a month.
Sara Taneja, 19, is a home baker in Delhi. Baking is her passion and the mouthwatering cakes and cookies she makes testify it. Taneja had very early on decided that she did not want to work under someone else. After doing a basic course in baking, she set up Lets Bake Love, her bakery venture. Now she gets orders from various locations in Delhi. December to February is the busiest for her as Christmas, the wedding season and Valentine's Day ensure regular flow of orders.
Taneja initially took help from her parents to buy the machines and oven but now her venture is self-sustaining. She earns between Rs 20,000 and Rs 40,000 a month. And, the workload? "On some days when orders are more, it takes an entire day; sometimes just 4-5 hours, and sometimes I just chill out with friends, if there's not much work," said Taneja.
Though not commonly heard, mystery shopping is a part-time activity that is catching up. Companies, which need constant feedback on product quality, customer experience and overall customer perception about the brand, hire consultants. They in turn hire individuals (mystery shoppers) to visit a store and make observations without the store manager's knowledge.
For instance, a smartphone company would like to know whether people in their store were technically competent, whether they were able to explain things clearly and how their behaviour was. The mystery shopper takes a note of these points and submits a report to the consultant after visiting the shop.
Shriya Garg has done several mystery shopping assignments and loves it when it is for a salon/spa or a fashion brand. "It is nice to get free shoes or a free haircut," says Garg, who has also a content writer and has started her own content platform, contentninja.in. In most cases, companies reimburse the amount you spend on buying a particular product, plus a mystery shopping fee. Normally only one audit per store is allowed for a mystery shopper. Mystery shoppers earn between Rs 3,000 and Rs 10,000 a month, depending on the hours spent.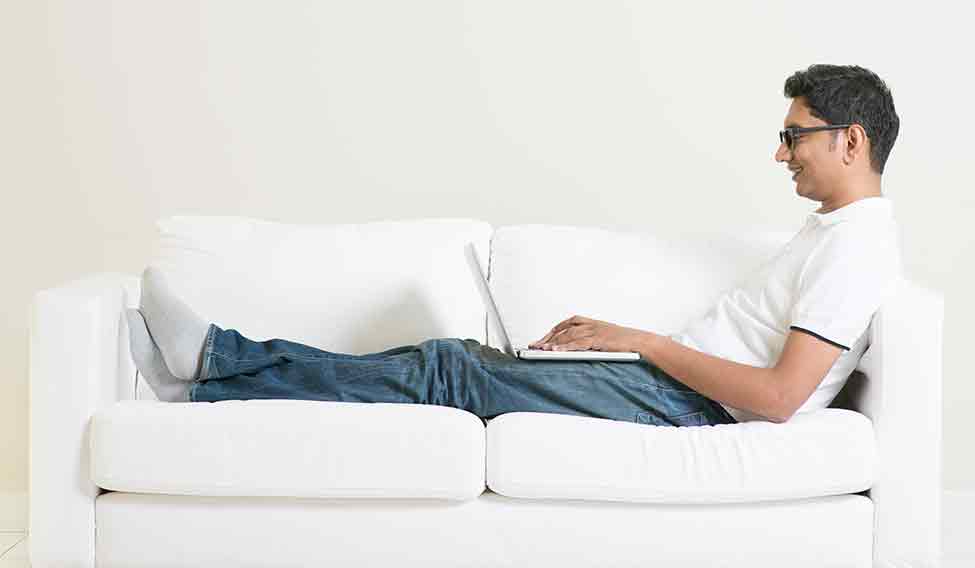 The e-commerce revolution offers regular workflow to independent home-based workers. A student of Hansraj College in Delhi, Ashish Mahaur earns his pocket money moderating catalogues for e-tailer Snapdeal during his free time. Moderating and classifying catalogues involves sorting them based on a particular feature such as colour or company. Mahaur has signed up with SquadRun, a company which helps businesses outsource operational work to an on-demand distributed workforce. He takes these jobs during summer break and, putting 3 to 4 hours, is able to make Rs 10,000 to Rs 15,000 a month.
Craftsvilla, an ethnic products platform, deploys associates and freelancers for content writing, food photography and business development. "Our main photographer is a working woman who likes to dabble in food photography as her passion. She works in her free time and on weekends. We pass on unique food products from across the country and she helps with stylised images of the products. She has the right design, colour, lighting sensibilities required for the role and is a unique asset to the company," says Ashish Nichani, CEO of Place of Origin, a Craftsvilla entity.
While many women are opting for such alternatives as they often bear the responsibility of running homes, surprisingly a lot of men, too, are now opting for home-based jobs. "The future of work lies in a distributed workforce," says Apurv Agarwal, founder of Squadrun. "Popularity of Uber and Ola are examples that people want to be their own bosses; they want to be entrepreneurial."