Madhavikutty—better known as the groundbreaking feminist writer Kamala Das or Kamala Surayya—is almost a myth for Malayalees. As she lived her life challenging all conventions and stereotypes, not many could fathom whether she was for real, or if she was as fictional as her characters. Neither could they decipher whether her art was fiction or fact.
Everybody—even those who haven't read a single story of hers—had an image of Madhavikutty in their minds. If she was the epitome of sexual liberation for some, others considered her an aristocratic upper caste woman who gave vent to her fantasies through poetic prose.
Madhavikutty may or may not have been all of these. But, for someone attempting to make a biopic on such a complex personality, a monumental task is at hand. Director Kamal who recently released a biopic on Madhavikutty—titled Aami—must have realised that by now.
The film has been fodder for controversy ever since the project was announced. The opening shot was the exit of Vidya Balan; around the same time, another biopic on Madhavikutty was announced. It was followed by spat between Kamal and Merrily Weisboard, the author of the controversial Love Queen of Malabar, over Madhavikutty's sexuality. Close on the heels came a case in the Kerala High Court, arguing against the release of the film, alleging that Kamala Das' conversion to Islam was the first reported case of love jihad.
Kamal had his hands full ever since he donned the director's cap. But, even after the film was released, the controversies refuse to die down. In conversation with THE WEEK, Kamal talks about his idea of Madhavikutty, allegation that he de-sexualised her, exit of Vidya Balan, and casting of Manju Warrier.
Aami is the first ever biopic on Madhavikutty... How is the response?
Aami is a film which has given me immense creative satisfaction. The film is doing quite well across the state. Women, I am told, are increasingly thronging to the theatres. I am very happy about this particular aspect. Many women personally told me that their respect and admiration for Madhavikutty increased after seeing the film. One woman viewer told me that she used to dislike Madhavikutty earlier, as she had heard lots of bad stories about her. But, after seeing the film, she could feel a connect. Feminists may have issues with the film, but it has definitely brought Madhavikutty closer to ordinary women.
Every Malayalee has a Madhavikutty in her or his mind... Is Aami your Madhavikutty ?
Aami is 100 per cent true to my idea of Madhavikutty. As you said, every Malayalee may have his or her own idea about her. But this is how I have always pictured Madhavikutty in my mind. Even if I had not made this film, my Madhavikutty would have been the same. When I did research on her, and talked to those who were close to her, I realised that my idea of Madhavikutty is close to her real self.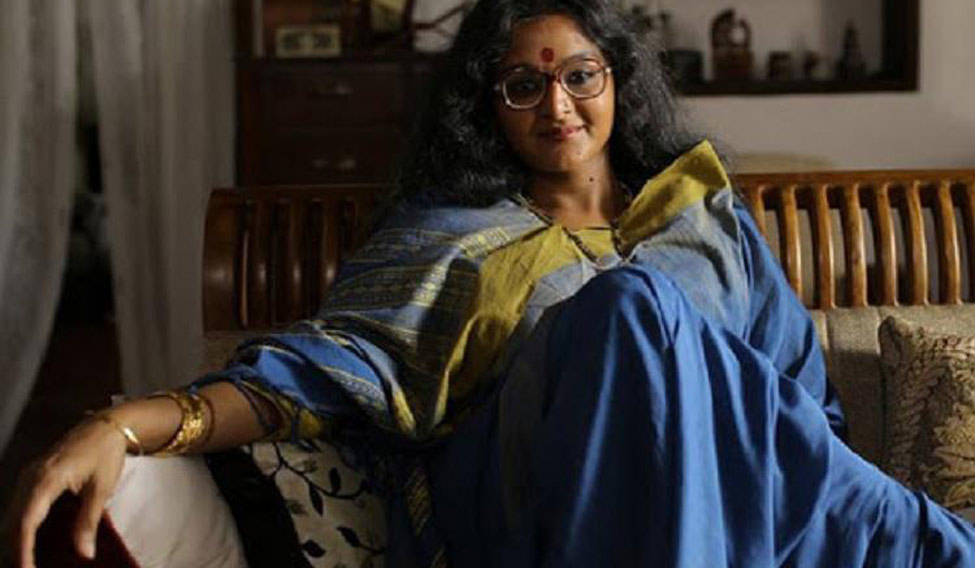 The main criticism against Aami is that you tried to sanitise her ... that you suppressed her sexuality for the sake of family audience...
As I told you, this is my Madhavikutty. As mentioned earlier, every Malayalee may have different ideas about the writer. If somebody feels that their idea of Madhavikutty is different, they can come up with their version of her. But how can they say that I should make my film according their imagination.... Those who have known her from very close quarters—be it her sons or sisters—have no complaints. In fact, they only appreciated me. Only feminists with a prejudiced version of Madhavikutty found issues with the film.
How will you respond to the criticism that the character in Aami and the liberated Madhavikutty in My Story (her autobiography) are very different...
Aami is not a film about the Madhavikutty in My Story. But it is a film about the Madhavikutty who wrote My Story... Both need not be the same...Those who make this criticism are the ones who have known the writer only through her books or interviews. When those who have lived with her for years can identify with the film, why should I bother about those who criticise the film based on their perceptions and prejudices.
Vidya Balan exited from the film... Then Manju Warrier came into the picture... Do you think that change was good...
Vidya Balan is the past. We chose her because of her national appeal, and her Kerala background. She decided to quit the project after learning her lines … But that is all past... Manju has done absolute justice to the role. She did the role to such perfection that I cannot imagine anybody but her as Madhavikutty.
There are allegations that certain FB posts which had criticised Aami were forcibly deleted. How will you justify that?
First of all, I came to know about the incident only after the producer filed the complaint. If I had known earlier, I would have urged him not to do that. Having said that, the producer has every right to ensure that his product reaches maximum people. He, who has spend crores on the project, will naturally feel the pain if the film is panned even before it is released. If online critics can write anything he or she likes, the producer too has the right to counter it. Many online critics with no ethics had demanded money to write favourable reviews. Since their offers were turned down, they are taking it out on the film. But Aami is a truthful film. It will survive.…''