The profession which is given divine status is slowly inching its way towards becoming mundane, and, in some cases, obnoxious. The government's ability to strengthen the health care systems takes time, especially in a developing country with a huge population like India. Increasing economic liberalisation and privatisation have affected health care as much as they have affected many other social and administrative systems, perhaps even more so. Though the changes are global, in India, the shift seems to have happened overnight, and public health services have been overwhelmed all of a sudden. The responsibility of the private sector should be to complement the government's effort in improving welfare services for the public. While breaking even and making profits is important, it cannot be done at the cost of disregarding basic humanity.
There is an urgent need to establish a regulatory institution to prevent the harbingers of relief from turning into crony capitalists. The health care sector in India remains one of the largest sectors, both in terms of employment and revenue generation. Surveys conducted across India show a significant prevalence of, and preference for, private health care delivery, both in rural and urban areas. The 71st National Sample Survey conducted in 2014 found a decline in the share of public hospitals in treating patients. This has created an asymmetric health care distributive network across states in India that is disproportionately scattered between the public and private health care sector.
Given that private players are going to dominate the health care sector, a government regulator would ensure that doctors are not paid commissions for referring patients to diagnostic centres or bringing them to hospitals. There is a sound economic logic for opposing the payment of commission to doctors. It creates adverse incentives. The more a doctor recommends diagnostic tests or keeps a patient in the ICU, the more he earns. Thus, the regulator should insist on transparency—hospitals clearly publicising their rates for standard treatments and procedures. Also, there should be normative rates for different types of hospitals as not all private hospitals are posh or located in costly cities. Health insurance companies, through third party administrators, have approved rates for procedures, but the problem is that patients invariably pay extra for expenses not approved by TPAs. Moreover, a uniform rate for services should be established and violators must be severely penalised.
In the health care sector, there is a severe asymmetry of information. The patient does not know which provider or procedure is good for him. As a result, opting for high return procedures has become a reflex treatment. The information asymmetry between public and private providers and patients gives monopolistic power to a few conglomerated private providers, which, if left unregulated or poorly monitored, can result in distorted prices. High health care costs combined with low insurance penetration have often resulted in greater out-of-pocket expenditures.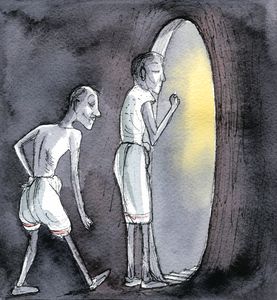 Collecting data on prices of similar treatments in public and private facilities to addressing the exact reasons for the price divergence between public and private health care delivery systems and publishing the results online will help in both price regulation and information dissemination. Well informed patients can help in challenging our understanding of patient behaviour, which overwhelmingly relies on the 'good doctor-naive patient' model and the assumption that doctors always know more than patients and that it is always the patient's fault if they fail to receive adequate and fair medical treatment.
Privatisation has improved the quality of health care and widened its scope and availability. And, private health services will continue to flourish as they provide curative and rehabilitative services. But, everything in a democracy must function to promote public welfare.
Lekhi is member of Parliament.