Sanjay Leela Bhansali's upcoming film Padmavati has been in the news for all the wrong reasons of late. Last week, a few men vandalised sets of the film in Jaipur and physically attacked Bhansali. The men, part of the Rajput Karni Sena, accused Bhansali of portraying Queen Padmini in a 'bad light'. According to the protestors, Bhansali's film has 'love scenes' between the Queen and Alaudin Khilji, the emperor who wanted to take over the Chittorgarh fort.

The film Padmavati, which stars Deepika Padukone, Ranveer Singh and Shahid Kapoor, is about the Rajput queen saving her 'honour' from the Muslim invaders who killed her husband after the fall of Chittor.

The legend comes from a poem, Padmavat, penned by Awadhi poet Malik Muhammad Jayasi. Khilji hears about Queen Padmini from a banished (and cunning) king, Ratan Singh. Captivated with her, Khilji decided to take over the Chittorgarh fort to forcibly marry her. But Padmini, in an act of defiance, along with the other women, jump into fire.

But what really is the story of Queen Padmini? Myth-busters claim that there was no Queen Padmini, and Khilji took over the fort without needing to pine for a beautiful woman. They also claim that the story was a ploy to hold up the name of Rajputs, to sing praise about the bravery of the men and women.

In a time when stories were the only source of entertainment, storytellers are known to have used their creative license to invent incidents and even push moral lessons into it.

On the other hand, biopic and historical stories are dramatised for the 'filmy' effect, with colourful songs, legendary dialogues and heightened emotions. Some events are tweaked to achieve the melodramatic-epic effect, like we saw in Dangal and Bhaag Milkha Bhaag.

It is impossible to know how true they are, and such stories have to be taken with a pinch of salt. Let us take a look at a few other Bollywood historical drama films and how accurate they are: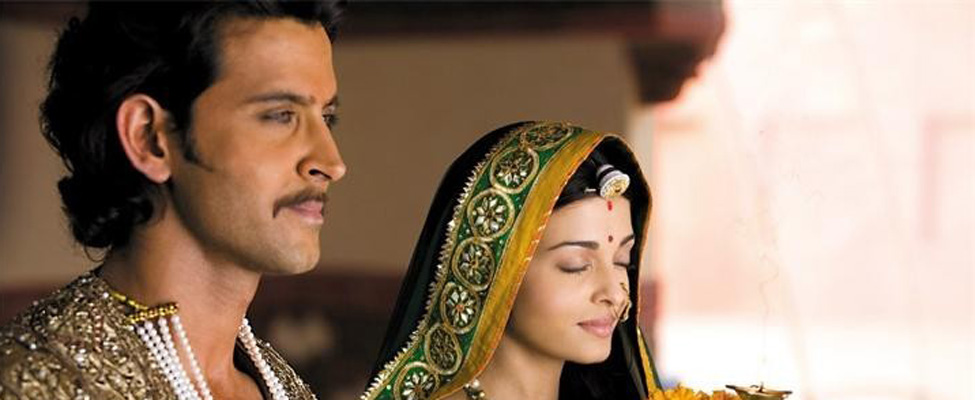 Jodha Akbar (2008)
The film: The protestors who attacked Bhansali were also involved in denouncing Ashutosh Gowariker's Jodha Akbar. It was a love story between Akbar (Hrithik Roshan) and Princess Mariam-uz-Zamani, who was a Rajput princess by the name of Jodha (Aishwarya Rai), the daughter of King Bharmal of Ajmer.

History: Contradictory historical evidence questions the existence of Jodha. Some claim that she is Akbar's third wife, his 'favourite queen'. More than their love for each other, their marriage was seen by Akbar as a way to bring peace between the two warring factions of Rajputs and Mughals. Also, she is said to have given birth to his eventual successor, Jehangir, and had a unique kind of political power that allowed her to issue decrees. Some accounts go so far as to agree that Akbar was more tolerant of Hinduism and Islam coexisting only because of his Hindu queen. On her tomb, her name is said to be Mariam-uz-Zamani, giving rise to the doubt if Jodha was really his queen or if she changed her title.

Mughal-e-azam (1960)
The film: This Bollywood classic, directed by K. Asif and starring Madhubala, Prithviraj Kapoor and Dilip Kumar, is mired in historical inaccuracies. Taking forward the narrative of Emperor Akbar and his heir Jehangir (who was called Salim), the story revolves around the war between the two, which arises because Akbar was vehemently against Salim's love for a court dancer called Anarkali.

History: A historical text mentions Anarkali and her marble tomb, on which Emperor Jehangir had expressed his love through an inscription. Historians agree that Jehangir tried to oust his father from the throne, but it wasn't because of Anarkali. What the film gets right is how Salim was an alcoholic and an abuser—but even then, later in the film, he becomes the typical likeable romantic hero. Other facts that the film gets wrong includes the cultural practices—while the story happens in the sixteenth century, the musical instruments and dance styles portrayed were actually from the nineteenth century.

Ashoka (2001)
The film: Directed by Santosh Sivan, this critically acclaimed film starred Shah Rukh Khan as the eponymous emperor. It portrays the journey of the Mauryan emperor in the third century BC, from his days as a General in Takshashila to becoming the emperor to the battle at Kalinga. He meets Kaurwaki (Kareena Kapoor), the princess of Kalinga, who is running away from the soldiers of Kalinga. After a lifetime of causing deaths and seeing bloodshed, he chose to renounce violence and turn to Buddhism.

History: At the time of Asoka's final invasion of Kalinga, the film claims that Queen Kaurwaki ruled the city, which has no historical evidence; in fact, Kaurwaki wasn't really a princess, but a Buddhist fisherwoman, some say. In the film, Asoka married Devi, the Buddhist nurse who helps him heal after a battle. According to history, she was his first wife, and also his favourite—but that chemistry is missing in the film, some analysts point out.

Amrapali (1966)
The film: This visual spectacle starred the talented Vyjayanthimala as Amrapali, the royal courtesan of Vaishali, and the charismatic Sunil Dutt as the defeated Magadha ruler Ajatashatru, set in 500 BC. After his defeat in an attack on the Vaishali kingdom, a wounded Ajatashatru ends up being cared for by the oblivious Amrapali. The royal courtesan is in love with him, but when she learns the truth about his identity and how he is plotting an attack on her state from within her home, she is enraged. Eventually, the people of Vaishali sentence her to death for treason, but Ajatashatru kills everyone, and Amrapali, devastated, turns to Buddhism, renouncing all material possessions.

History: Historians point out a major blunder in the film: Buddhist texts referred to Bimbisara (Ajatashatru's father) as Amrapali's lover. Besides this, Amrapali's punishment for treason is said to have been watered down in the film, when in actuality it was brutal.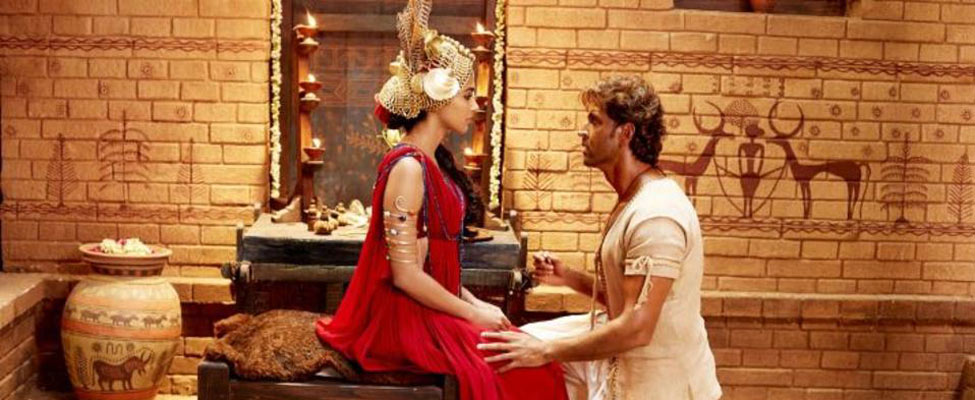 Mohenjo Daro (2016)
The film: Another Gowariker film that faced flak from historians and laymen, this one also starred Hrithik Roshan, Pooja Hegde and Kabir Bedi. The film tried to depict the Indus Valley Civilisation and its marvels. Mohenjo Daro, the perfect city, is where most of the story takes place, about a farmer who is in love with an elite woman.

History: When the trailer was released, a lot of inaccuracies were noted; particularly, the characters' dressing style—turbans, gold jewellery, feather-heads—was way ahead of its time. Also, the city wasn't called Mohenjo Daro at that time. Besides that, horses were not used as war animals, and they might not have had a single ruler (Kabir Bedi plays the king). These inaccuracies arise because there are no proper evidences in the form of texts that depict the Indus Valley lifestyle. Writing and script had not been invented back then; all that we know comes from drawings.