Bihar is, in a sense, a mini India. Diversity is for all to see. If litti choka is the staple meal in Bhojpur, it is dahi chura in Darbhanga. If Maithili is the tongue in Mithilanchal, it is Angika in Seemanchal. There are Hindus, Muslims, Christians and Buddhists, not to forget the Sikhs. Among Hindus, there are castes, subcastes and further divisions.
But travel the state and talk to the people, and you find unity—not the one seen across the country. Bihar's people are united in confirming that caste is an important factor in their lives, but it has barely helped them. More than that, they say politicians have failed them, that promises have been made during elections but never been honoured. And, a third running thread that connects them is a desperate clamour for jobs.
There is pride, too—not just the Bihari pride that Chief Minister Nitish Kumar and former chief minister Lalu Prasad are talking about, but also pride in their ancient history and heritage.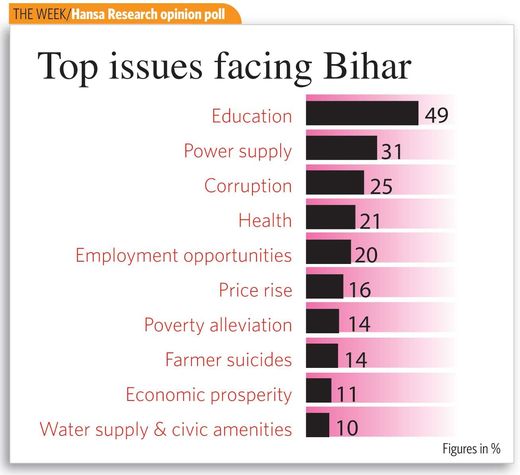 THE WEEK keeps its ear to the ground and brings you varied voices from the state:
BALESHWAR RAJAK AND CHAMELI DEVI, FARMERS
Provide more jobs
A wizened Baleshwar Rajak is levelling a small patch of land—less than one-third of an acre—in Bhelwam village of Nawada district, where he and his three brothers grow masar dal (pink lentil). Only a little part of the farm is good enough to grow two crops. Also, irrigation is a problem.
"There are no canals... the system has vanished after zamindari was abolished and the government started encouraging tube well," says Baleshwar, who is over 65 years. They use tube wells on nearby farms and pay for the water. The oxen, too, are on loan. If Baleshwar uses the oxen for a day on his farm, he and his wife, Chameli Devi, pay for it by working two days for the oxen's owner.
The farmer couple's problems are touching. Though they are from the lower caste (dhobis), his BPL card was snatched and he was denied all benefits save 5kg of wheat or rice per head every month. They have no idea how old their children—five sons and a daughter—are, but say the older two boys have completed their graduation and the daughter has to be married off. "They are not getting jobs," says Chameli. "All we want of the government is to provide jobs for them. Otherwise they will run away."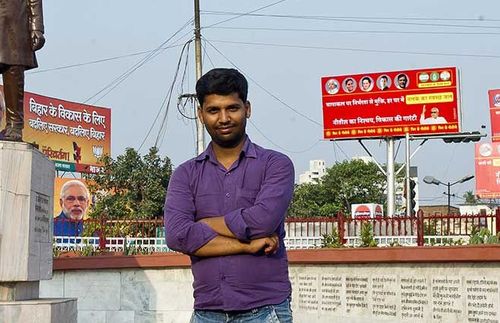 AMIT KUMAR, SOCIAL ACTIVIST
Corruption is a big challenge
Amit Kumar's NGO has a rather long name—Utkarsh, Samaj ki Utthan ki Ek Pehal. The 24-year-old activist believes his NGO is just one little step in the endless path to social development. His stint in the National Cadet Corps and the National Social Service while in school drew him to the world of social work, and he is now pursuing his master's in the same. The NGO works for health, environment and disaster management, largely building awareness and conducting mock drills. He is among the most active volunteers, says Bihar's Red Cross Society.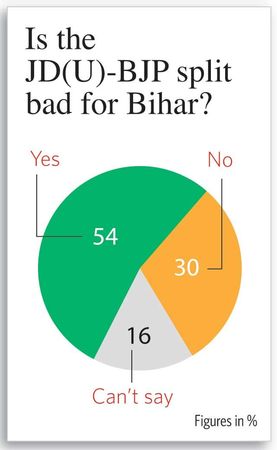 Amit deplores the existing state of health care. "A dalit woman had to be rushed to the Patna Medical College Hospital. Her husband called 102 for the ambulance, which came and he put her in it. Though it is free for them, the driver would not let her be taken out of the ambulance until they paid him Rs500. We collected the money immediately and paid him," he says.
Most government doctors have private practice, and divert patients to their own clinics. The medicines prescribed are not generic, but brands available only with chemists who give them commission.
"They let medicines in the government hospitals expire and throw them in the bin, but they won't give them to poor patients. That is why you hear of drug shortage in Bihar," says Amit.
Nitish Kumar, says Amit, has not been able to control corruption. "It is a big challenge," he says. "Corruption is worse than caste, but caste dominates so much that this gets ignored."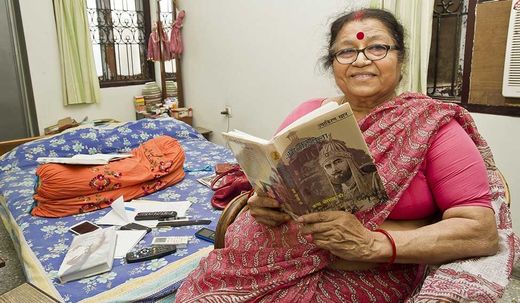 USHA KIRAN KHAN, AUTHOR
Hoping for a decisive majority
In her novel Ratnare Nayan, Usha Kiran Khan, the celebrated author who was awarded the Padma Shri a few months ago, traces the journey of Babloo Gop—a Yadav by caste. Gop, a cowherd and a social worker at heart, marries a rape victim to send out a message. His popularity grows over time, and he is sought by the leadership to contest elections. He wins and does well. Five years later, he is asked to contest again, for which he has to organise funds. And so begins his degeneration. His wife leaves him, but he continues making money the wrong way. The novel ends with the elections in 2000.
"The next one will pick up the thread from there," says Khan, daughter of a Gandhian, who grew up among top literary and political minds associated with the freedom struggle in the ashram her father had set up in Darbhanga. The Sahitya Akademi award winner has written on society and social issues in Hindi and Maithili, and was professor of ancient Indian history at Magadh University.
"In 2005, they [the JD(U)] said they will end the jungle raj. They did that. But they did not fulfil many other promises. The reopening of paper mills and sugar mills was part of their promises. These continue to remain shut. These are small things that should have been done," she says. But Nitish's one big success is, what she calls, his "package for girls".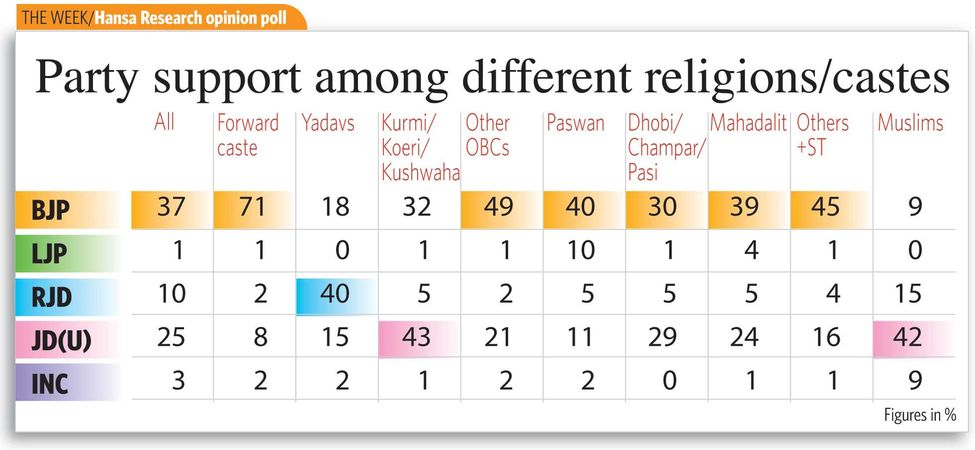 Khan is amazed at the ease with which the current crop can criticise their friends and colleagues within minutes of parting ways. During ticket distribution, she noted one thing the BJP did: it denied tickets to those who were not so harsh in rubbishing former colleagues in the JD(U). "I remain optimistic because there are proven people in both the alliances," she says. "But whosoever wins, I wish they do so by a decisive majority. Otherwise, they will spend a year forming their government."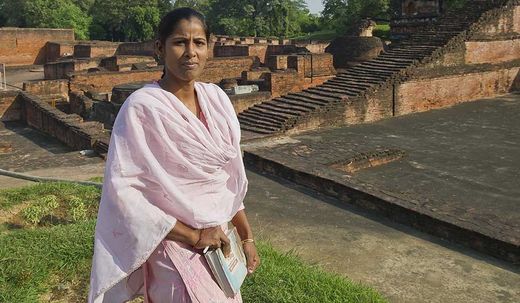 PRITI KUMARI, STUDENT
Competing with reservation
Priti Kumari's house is less than a kilometre from the ruins of the famed Nalanda University. She and her sister would often bring their books here and study in its calm environs. The 24-year-old is a postgraduate in ancient history, culture and archaeology from the Nav Nalanda Mahavihara, a 65-year-old institution that is now a deemed university. She also has a diploma in archaeology and museology from the Sampurnanand Sanskrit Vishwavidyalaya in Varanasi. The Archaeological Survey of India had her on to oversee the season's excavation at Nalanda in March. For the next six months, she was paid 0400 a day. All the girls in her neighbourhood are postgraduates, she says. "Earlier, people's attitude towards education was casual, not any more. The government has definitely built awareness," she says. Priti has applied for the post of coordinator, special programme, at the Bihar Museum in Patna. They announced about 20 posts, for which her friends and seniors have also applied. "We come in the general category. We cannot expect to get admissions or jobs just because we excel; that is because of reservation. I applied for postgraduation in 2010, but did not get in," says Priti, who stood second in the university exams. "But, yes, everyone wants a job befitting their education," she says, as she takes us around the ruins.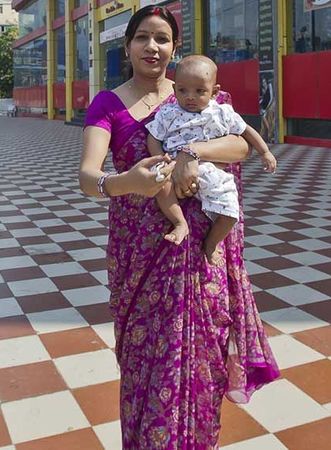 REKHA, HOMEMAKER
Make dreams within reach
She was born, educated and married in Patna. But, Rekha still hesitates to venture out of her home post 5pm. The 32-year-old homemaker doesn't even take her five-month-old baby for an outing fearing for his safety.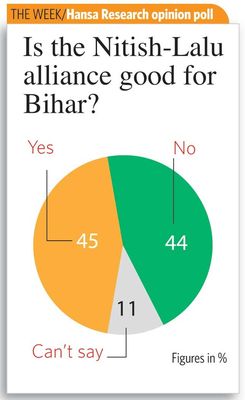 "When I joined the Commerce College, either my father or one of my brothers would accompany me to and from college," recalls Rekha. When Nitish Kumar came to power, things improved. She would take an auto-rickshaw or bus, but her mother would still be worried till she returned home.
Perhaps, the fear still lingers. But now, Rekha is more alarmed of the soaring prices. "I am never able to manage my budget," she says. "Everything is getting costlier by the week, particularly food items. Our dream of setting up our own home may never come true. We manage because we stay in a joint family. In due course, we will have to educate our children, too."
Her husband works for an NGO, and though she has done a diploma in library science, "no vacancies have been advertised, even though schools and colleges have posts". Rekha is not a housewife by choice. "Nobody is. Every able-bodied adult needs a job," she says. She does not care to listen to the promises made by politicians because she says they give false hopes.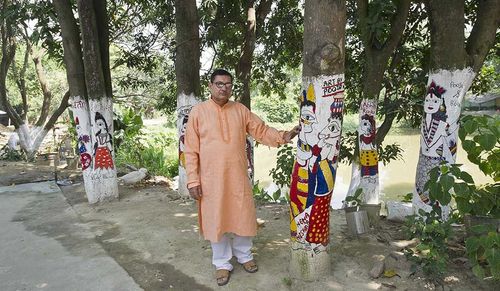 SHASTRI NATH JHA, SOCIAL ACTIVIST
Education and training needed
In Madhubani—famous for the freehand intricate paintings of nature and local life—Shastri Nath Jha set up the Gram Vikas Parishad, which, among other things, imparts training in the Madhubani art, thereby ensuring a livelihood for the local people and keeping the tradition alive. There are about 10,000 artists spread in four villages around Madhubani. "We don't have a store, and we don't go for exhibitions. We sell online," says Jha, who has never taken grants from government, preferring instead to take help from agencies in Denmark, the UK and Switzerland for specific projects. There is no fund or agency in the government that promotes Madhubani art, or markets it in a big way.
According to Jha, the area, being in the Indo-Nepal open border, faces problems of child labour, child marriage and human trafficking. There is no labour office, no labour inspector and no policy. This and the migration of people out of the state in search of jobs lead to problems for women. "Men go off, and women are left depending on money-lenders as there is no job for them." By the time the men return with some money, he says, it all goes on repaying the money-lenders and consumption. The cycle starts all over again.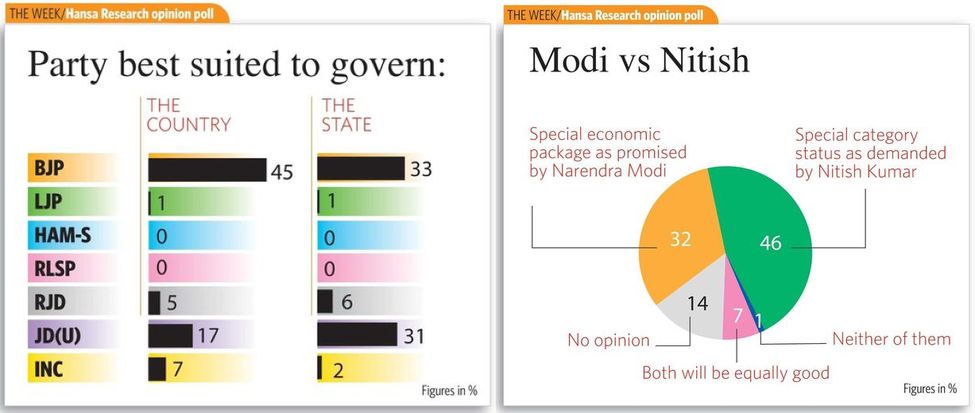 There is a lot of developmental work, but all on paper. "In villages, people are aware, but helpless. Only employment at the local level can help them. They need sustenance livelihood for a start," says the septuagenarian.
The bureaucracy and other levels of the government have slowed down substantially, fearing the RTI impact, resulting in unutilised funds and incomplete projects. People are so exhausted by caste and development promises that they are inclined to vote for good candidates at the local level, rather than parties based on promises. "They know these promises count for nothing...," he says. "They are bullfrogs that will disappear with the rainy season." The solution, in his view, is education and training.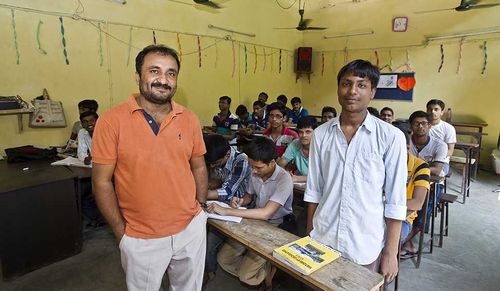 ANAND KUMAR, TEACHER
Social reform, need of the hour
Anand Sir. That is the way all of Bihar knows the 41-year-old man behind the successful Super 30—a free coaching academy for 30 poor dalit kids who are trained to crack the IIT entrance exam. When he started out 14 years go, Anand Kumar thought five would clear the exams, but 18 did. The last three years have seen all 30 pass, and a total of 390 lives have been thus transformed. Many of his students are working with multinational companies and some hold faculty positions all over Europe and North America. In his entrance tests, Anand looks for "innovative thinking".
Bihar's poor, says Anand, have no identity other than their caste. That is why, Lalu Prasad clicked when he spoke up for their identity. "Not just an identity; they spoke out, their aspirations came out," he explains. Anand was selected to join Cambridge University with full fee waiver way back, but did not have money for the ticket fare. When every effort failed, his father took him to a caste leader. "How much do you need?" the leader asked. Anand said, "Rs.1.5 lakh." The leader asked him to return after two days. Later, Anand was asked to meet a person from the same caste. "You go through the formality of an engagement, they will give you the money as dowry. I have spoken to them. You have to marry their daughter," the leader told Anand. None of that happened though. Anand believes that help does not really come from caste connections.
"The more we focus on quality education, the more caste factor will get diluted," says Anand. "Beti aur vote log jaat ko hi denge [people will give their daughter and vote to those from their caste only]. Social reform is the need of the hour. And, we need teacher training. Teachers should be from among the best brains, and should be paid well and given due respect."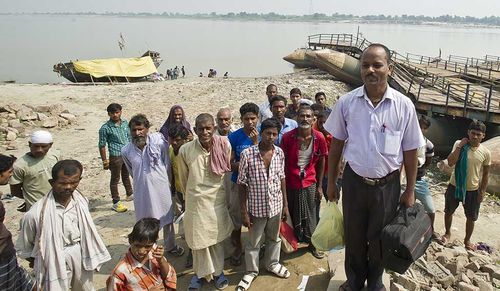 AWADHESH KUMAR, LAWYER
Bridge the divide
Awadhesh Kumar went to the village school in Raghopur; the dozen children in his joint family also go there. College, however, won't be an easy transition for them. Awadhesh had to take a boat to cross the Ganga and reach the mainland. The river bifurcates for a bit and joins again in all its width, leaving Raghopur an island. There is no bridge across the river. Part of the constituency was earlier represented by RJD supremo Lalu Prasad; his son Tejaswi is contesting from here this time. Lalu, in his inimitable style, once told people that if he got the bridge built, the police would catch them for growing ganja. Occasionally, the Army builds a temporary bridge to evacuate people in an emergency. No wonder, many boys have fled the state for better opportunities.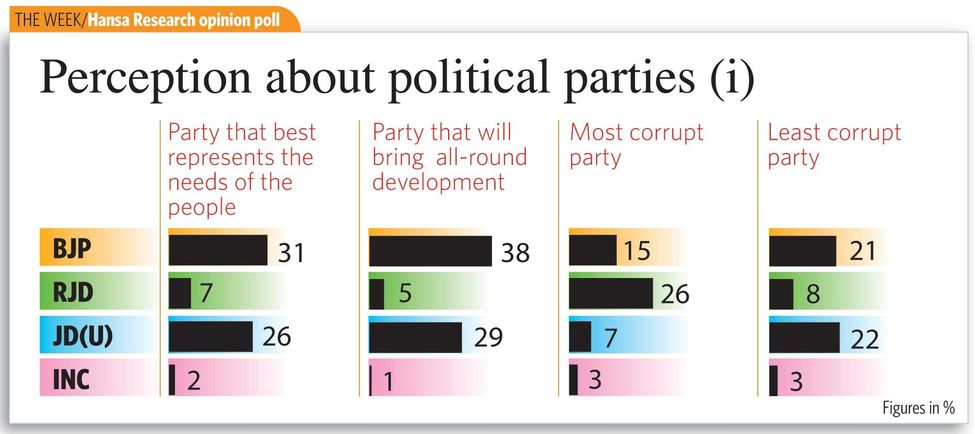 "We have to cross the river for everything—from education to health to employment," says Awadhesh, who practises at the Hajipur district and sessions court. Representatives of 20 panchayats had tried to rake up the issue in Delhi during the parliamentary budget session. "We don't know what to do," he says. "People here have no party affiliation. Politicians don't come except to ask for votes. People are in a mood for change."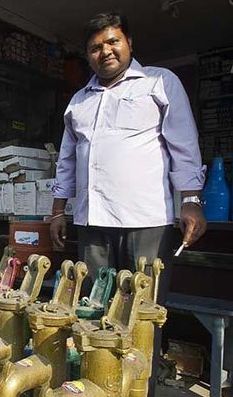 CHANDRAMOHAN SINGH, BUSINESSMAN
Job generation is key
Around 28 years ago, Raj Kumar Singh started a hardware store in Muzaffarpur. But he was clear that his sons will have to be educated outside Bihar. So, Chandramohan was packed off to Pilani, where he did his schooling and graduation. He did his MBA in Bengaluru and worked there for a while before returning home to man the store. "When I used to go out in the old days, people would look disapprovingly and distance themselves from me. They would ask: 'Are you a Bihari?'" says Chandramohan, 30. "Not now. We can say we are Biharis, thanks in some measure to Nitish Kumar." He hopes that Nitish's "corruption free" variety of politics continues.
The biggest form of development the state needs is job generation, says Chandramohan. Though he saw a definite improvement in roads and bridges, he did not find it "extraordinary or great". It is jobs that can help people remain in their state. "Everyone spends a lot of their hard-earned money on educating children," he says. "All the education becomes useless if they cannot get jobs."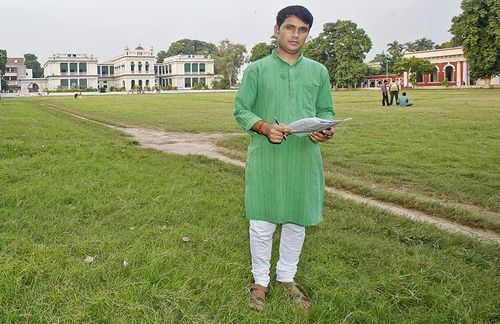 NITISH KUMAR, STUDENT
Caste away
This 27-year-old from Amba village in Aurangabad district shares his name with the Bihar chief minister. Sitting on the parapet wall along the corridor with beautiful arches in Patna College, Nitish Kumar is preparing for the Bihar Public Service Commission exam. He had appeared in the Bihar Subordinate Services exam in March, but the papers got leaked. The government first promised a reexam and then an inquiry. Neither of that happened. Then they were told the results would be published ahead of the elections. Now it is said that it will be announced after the elections. "Caste is a huge issue during elections, but it is even bigger when there are no elections," says Nitish, son of a retired clerk from the irrigation department. People with caste connections receive the question papers ahead of exams. They receive answers on WhatsApp—using the age-old excuse of going to the toilet to get out of the hall. "There is a nexus of caste and corruption. Those who don't study, clear all exams and get the jobs. I get frustrated often, sometimes even depressed," he says.
His brothers have left the state, but Nitish prefers Bihar to a congested Mumbai or Delhi. He would like a government that cleans up education, ends unfair means, and opens engineering and IT colleges. "We need jobs," he says, "and we need merit-based employment."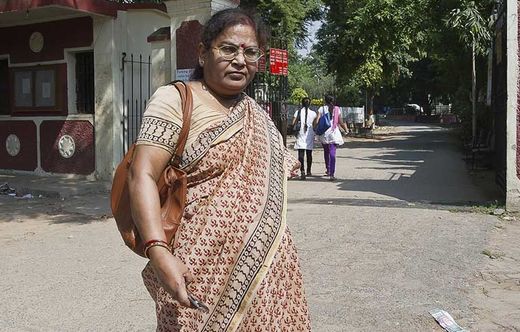 RENU RANJAN, ACTIVIST
Let's be fair
Renu Ranjan is a well known face in Patna, possibly all over the state. The secretary of the Centre for Women Empowerment, an NGO, she is on her way to Doordarshan, where she is on a committee to vet speeches of politicians wanting to use the forum to talk about their programmes and appeal for votes. Her own sensitivity to gender issues came when her teacher—Dr Niroj Sinha—at the Magadh Mahila College introduced her to the world of NGOs and took her out of Bihar.
"In Mumbai and Kochi, I saw women moving around freely, even late at night. Nobody troubled them, and they were confident," she recalls. She realised that physical mobility is as important as decision making in women's empowerment.
When Ranjan began teaching sociology at the Magadh Mahila College—she recently retired as head of the department—she set up a gender knowledge centre. Male colleagues would often ask her, "Toh, women empowerment ka kya haalchaal hai [So what's up with gender empowerment?]" She would hit back, for even if lightly said it was ridiculing a serious issue.
The big fight is really against the 'culture of silence', which is a negative factor for women's health issues. To this day, girls in the countryside are not prepared to deal with their periods and are kept at home. Women don't vote independently. It was a rare mukhiya, Veena Devi of Nawada, who told the men of the block to address her as 'Sir'.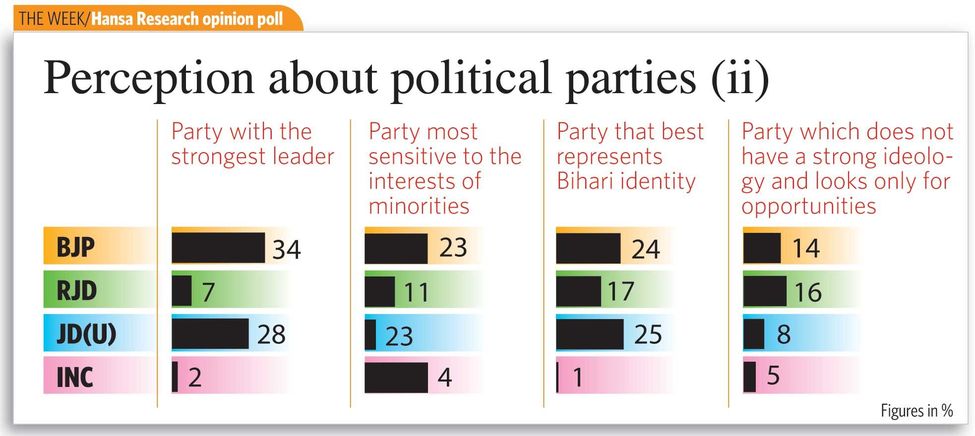 Ranjan, who did her PhD on the Scheduled Castes, says money and muscle power dominate even in the prevailing caste-based politics. And, the administration supports them. "The reality is, to fight this you need money and muscle power. We have to set a thief to catch a thief," she says.
If the new government focuses on maintaining law and order, providing security and good education for all and better health facilities, development will happen on its own. These things don't need special efforts, she says, as they are budgeted for.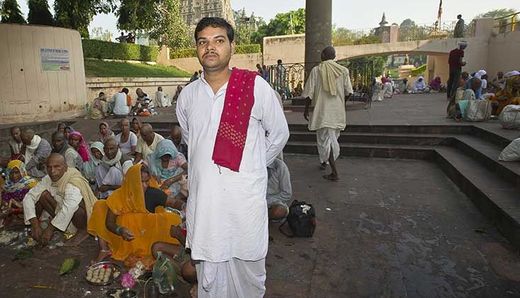 SURENDRA KUMAR, PRIEST
Blind towards the poor Brahmin
In a white dhoti and an angavastram with a tilak on his forehead, Surendra Kumar, 24, seems out of place and rather young to be where he is—at the ghat of the Muchlind Sarovar in the Mahabodhi temple in Bodhgaya. This is where people come to perform the rituals for their departed. Surendra, a purohit, says he is new to the job, and is here with his paternal uncle. His father is a landless labourer.
There are more than 1,000 purohits in Gaya. But Kumar is here "just for these 15 days... to make a little bit of money". The other days, he sells carpets woven in Bhadohi and Varanasi at an outlet in Delhi. But he says purohits need full-time jobs.
He says though there have been small steps towards development, there are no jobs or benefits for them. "We don't ask the government anything, and they don't give us anything," he says. "Anyway we are Brahmins, so we will get nothing, howsoever poor we are."