"India needs to realise that the Dalai Lama is a sting to bilateral relations. If we do not work together to pull him out, it will cause serious damage to our relationship.
Although his trip to Arunachal Pradesh was expected to last for two weeks, the Dalai Lama chose to return to his headquarters in Dharamsala after eight days. Official sources said he was tired and did not want to risk more road trips. "So he took a chopper back to Guwahati from Tawang," said Tsering Tashi, Tawang MLA and parliamentary secretary of the Arunachal government.
While in Tawang, the Dalai Lama touched upon controversial issues like his return to Tibet and the selection of his successor. He said China was planning to finish Tibetans-in-exile by anointing its own Dalai Lama after his death.
By allowing the Dalai Lama to visit Arunachal Pradesh and to speak his mind on sensitive issues, India seems to be communicating its displeasure to the Chinese leadership over the way it acted against Indian interests in the recent past. India is particularly upset that China thwarted its efforts to join the Nuclear Suppliers Group (NSG) as well as get Jaish-e-Mohamed chief Masood Azhar blacklisted by the United Nations. India also managed to bring the Tibetan issue back into international spotlight.
Yet, by doing so, India violated the solemn commitments it had made to China on the Tibetan issue, according to Liu Jinsong, deputy chief of mission at the Chinese embassy in New Delhi. In an exclusive interview with THE WEEK, Liu, who is the designated spokesperson of China on the issue of Tibet, said India should choose between its ties with China and "its continuous patting of the Dalai Lama".
Excerpts from the interview:
Your views about the Dalai Lama's visit?
We are strongly opposed to the visit of the Dalai Lama to southern Tibet. It will seriously damage bilateral relationship and our efforts to settle border issues.
But he is a religious leader.
He wears a lot of hats. His current visit proved that he is a political figure. India needs to realise that the Dalai Lama is a sting to bilateral relations. If we do not work together to pull him out, it will cause serious damage to our relationship.
India sees nothing wrong with it.
The Indian government has made several solemn commitments to China. It has agreed that Tibet is an integral part of China. It has agreed not to let Tibetans-in-exile involve in any political action against China. It has also agreed not to allow any destructive activities affecting the stability on the Line of Actual Control. The Indian government, by allowing the visit, betrayed its own position.
The Tibetans have no objections.
The people in Tibet are very upset and angry about this visit. Every year they work hard to accommodate Indians visiting Manasarovar and Kailash. By doing this, the Indian government did not take into consideration their national feelings and did not respect China's concerns. It did not respect their faith.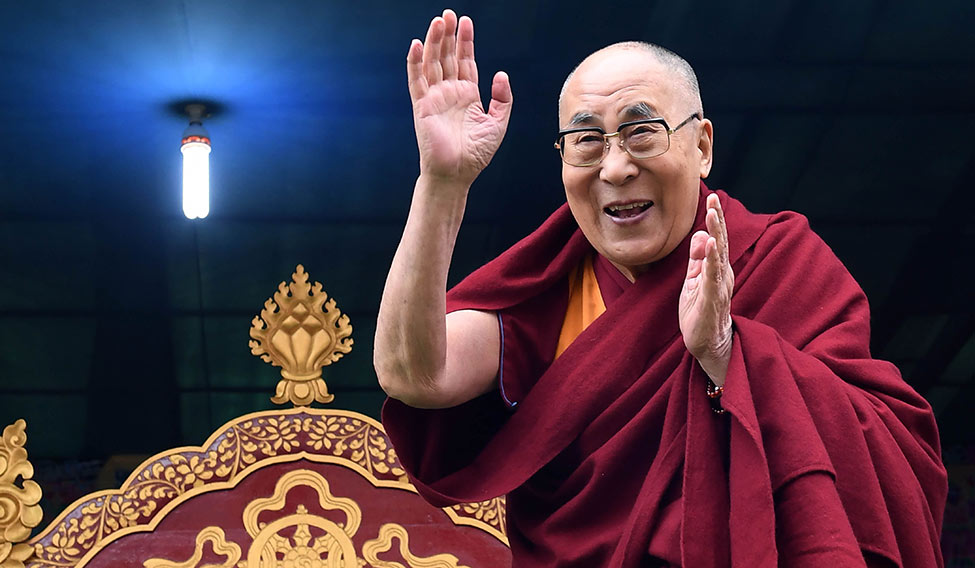 The Dalai Lama says he wants to go back to China.
He has been doing things which make his return impossible. He has been advocating the so-called greater Tibetan area. He does not mention the Indian government's commitment that Tibet is an integral part of China. He has been instigating violent activities within Tibet. On critical issues like Taiwan, his position is quite opposite to what we believe. Taiwan is an integral part of China. Our government has engaged representatives of the Dalai Lama on many occasions in the past, but his position has been shifting from time to time. He has been insincere and dishonest.
He also wants autonomy for Tibet.
He wants a high degree of autonomy for greater Tibet, which is one-fourth of China. He wants China to withdraw troops from Tibet. It is the same as seeking independence. We reject it.
Do you think all Tibetans-in-exile are dangerous?
Some of the members of the Dalai Lama's so-called government are extremists, like their youth congress and women congress. They committed violence during the 2008 Olympics. They had attacked Chinese athletes in Paris and London.... I have learned from a book that they received military training in India and Nepal.
What about the next Dalai Lama?
The Dalai Lama is ignorant of history. If you visit the old palace museum in Beijing, you could see a golden vase. Since 18th century, reincarnation has been decided by a draw of lots from that vase. There will be three candidates. One of them is selected with the certification of the Chinese government. The Dalai Lama has forgotten that he was chosen the same way and it was approved by the government. But then he was the only candidate and there was no draw of lots. But that does not mean that the process has been done away with.
Will this issue permanently damage Sino-Indian relations?
China and India are friends. However, India is treating a separatist in China as a guest and has allowed him to badmouth China. That does not make sense.
Did you speak to Indian government regarding this?
The Chinese government regards this visit as a very serious issue. We have made a very solemn representation with the Indian side.
Are you going to take any action?
I can only say just wait and watch.
The government spokesperson in Beijing hinted that there would be sanctions against India.
We seldom impose sanctions against any country, especially our neighbours. However, the Indian government's unfriendly attitude and the atmosphere of threat from the Tibetans-in-exile led by the Dalai Lama would change things. I can say that some economic deals may be negatively impacted.
There are allegations that China gives shelter to anti-India elements.
China has never invited Indian dissidents or given them sanctuary.
On issues like NSG membership and the blacklisting of Masood Azhar, India expects Chinese support.
The Dalai Lama issue concerns China's sovereignty, security and core interests. India has agreed to it and it needs to deliver on its commitments. The NSG and the sanction committee issues are multilateral. Those should be solved by following the rules of multilateral issues.
But India feels China is blocking its efforts.
China has not done anything like that. We have followed the rules in multilateral issues. We have asked the concerned parties to settle the issues on their own.
India wants Chinese support on these issues.
India has two core issues. China, too, has core concerns and special considerations on these issues. China maintains that the nuclear non-proliferation regime must be upheld. China is a good friend of India and Pakistan. We don't want to take sides when our two friends argue with each other. We want to see them talking to each other. If India and Pakistan reach an agreement, these issues can be solved.